Cayuse is a research administration and software company based in Portland, Oregon. Due to the constraints of their tenant space, their office had been divided into two separated areas, creating the impression of two different companies that shared a reception desk. Their relocation to the 9th story of the World Trade Center in downtown Portland provided the opportunity to create a functional and productive 15,000 SF office layout complete with views of the Willamette River.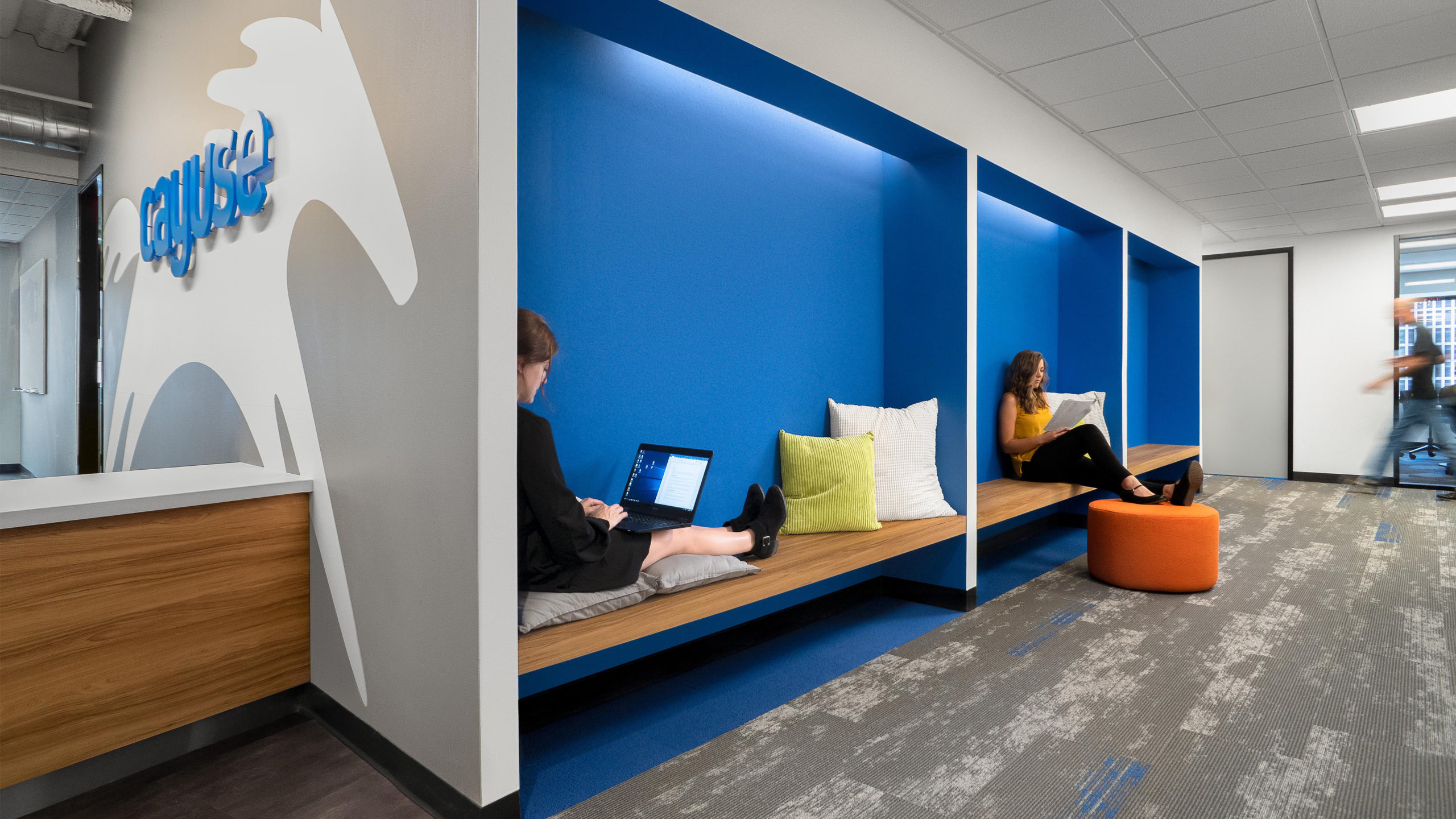 Rather than taking the traditional approach of reserving the best views for the public and the executives, designers prioritized employee workspaces. Workstations were arranged along the two perimeter walls with the best views. Partitions were kept low, and interspersed collaboration areas and informal seating provided visual breaks, as well as opportunities for varied work environments.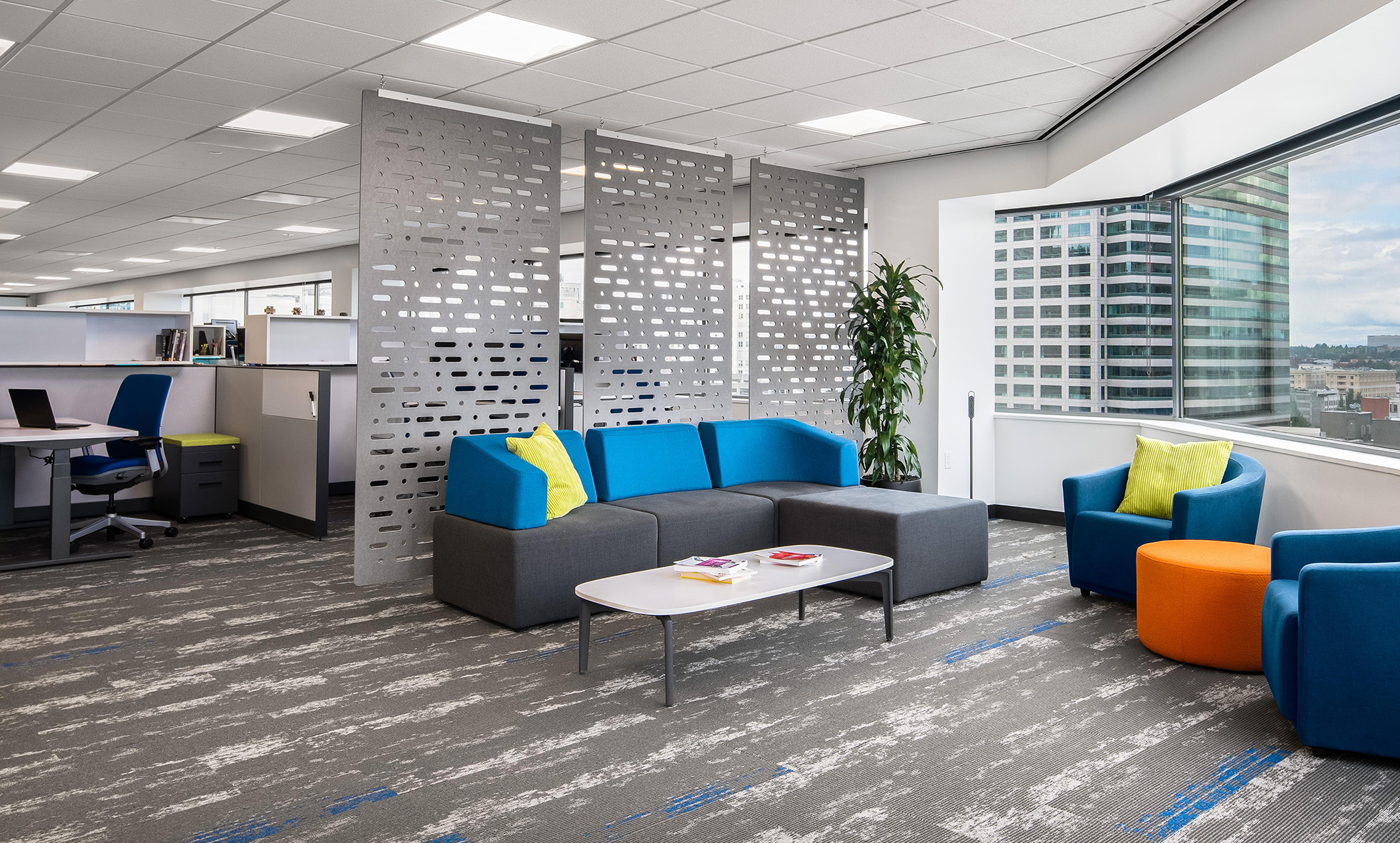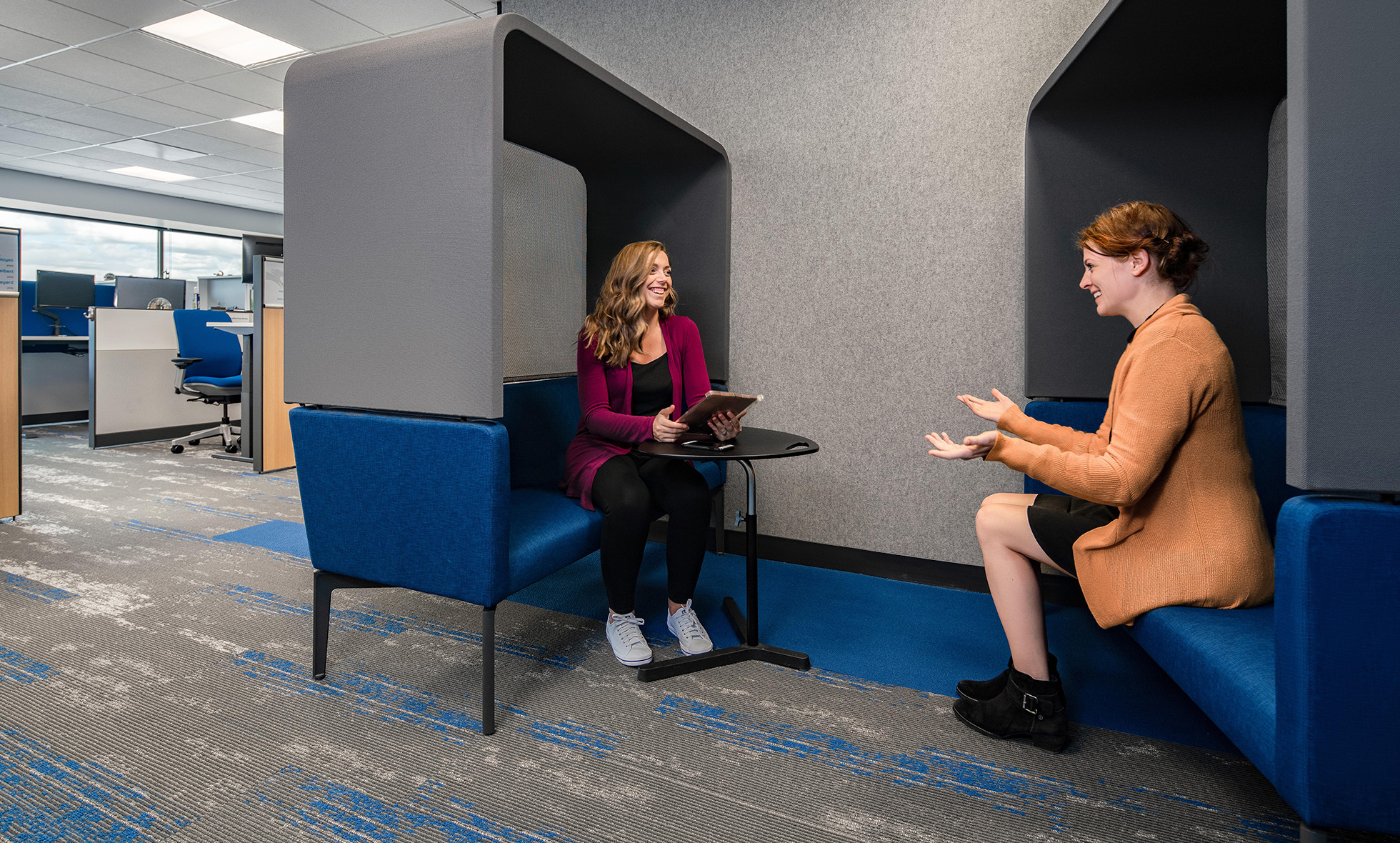 More formal meeting rooms capture daylight on the sides with less desirable views and are equipped with a variety of furnishings and configurations for maximum flexibility and productivity. The breakroom is large enough to accommodate every employee at once—a special request by the client. For additional flexibility, an operable partition installed between the breakroom and main conference room allows the area to function as a single, unified gathering space, or as separate spaces when needed.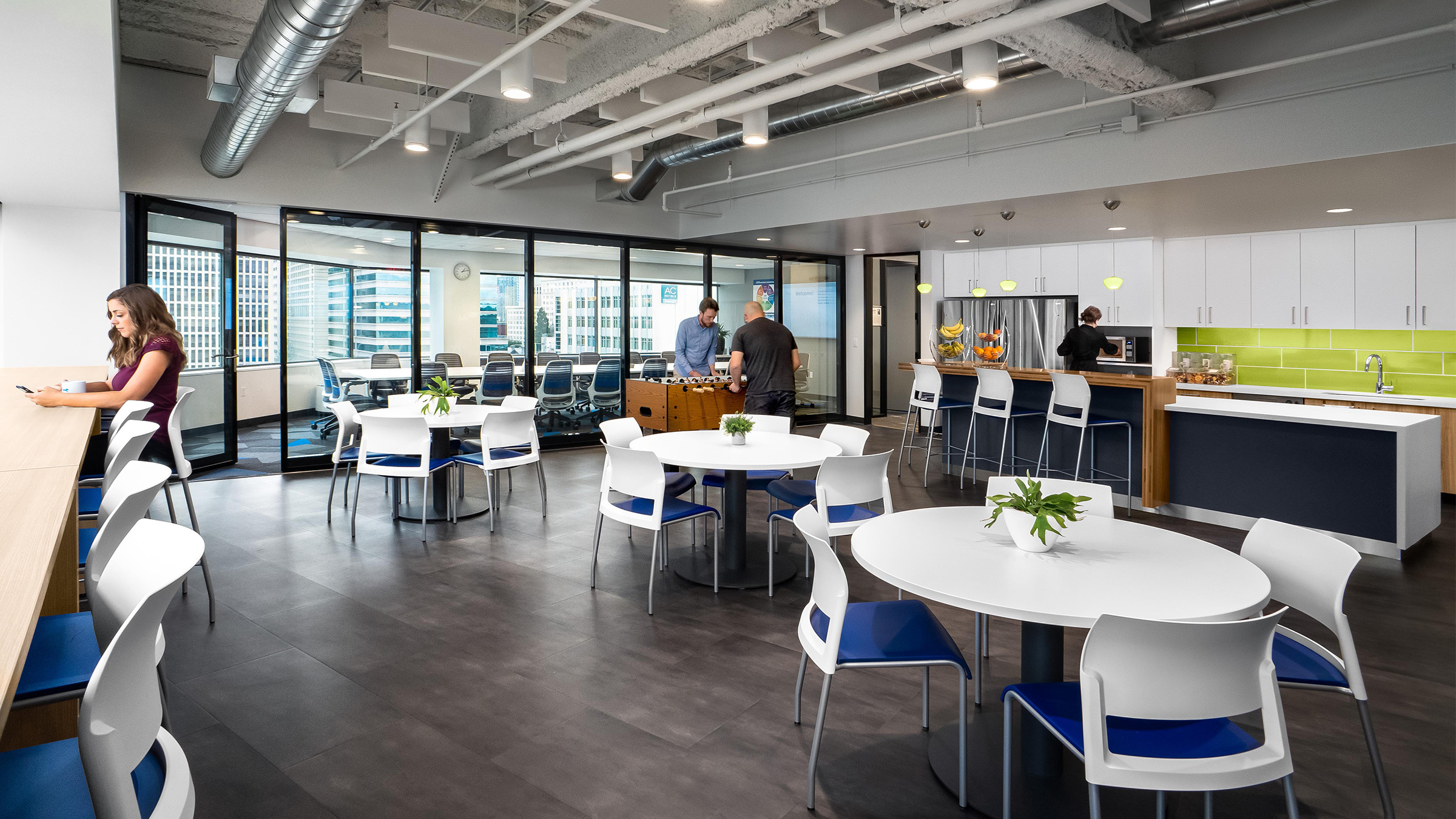 Branding was also a top concern for the client and it played a key role in the overall design scheme and material palette. Designers addressed the brand with a bold logo wall and cloud ceiling at the reception area while also presenting the brand in more nuanced ways, including mimicking the drip-dot logo pattern in custom carpeting, wall displays, and felt screens.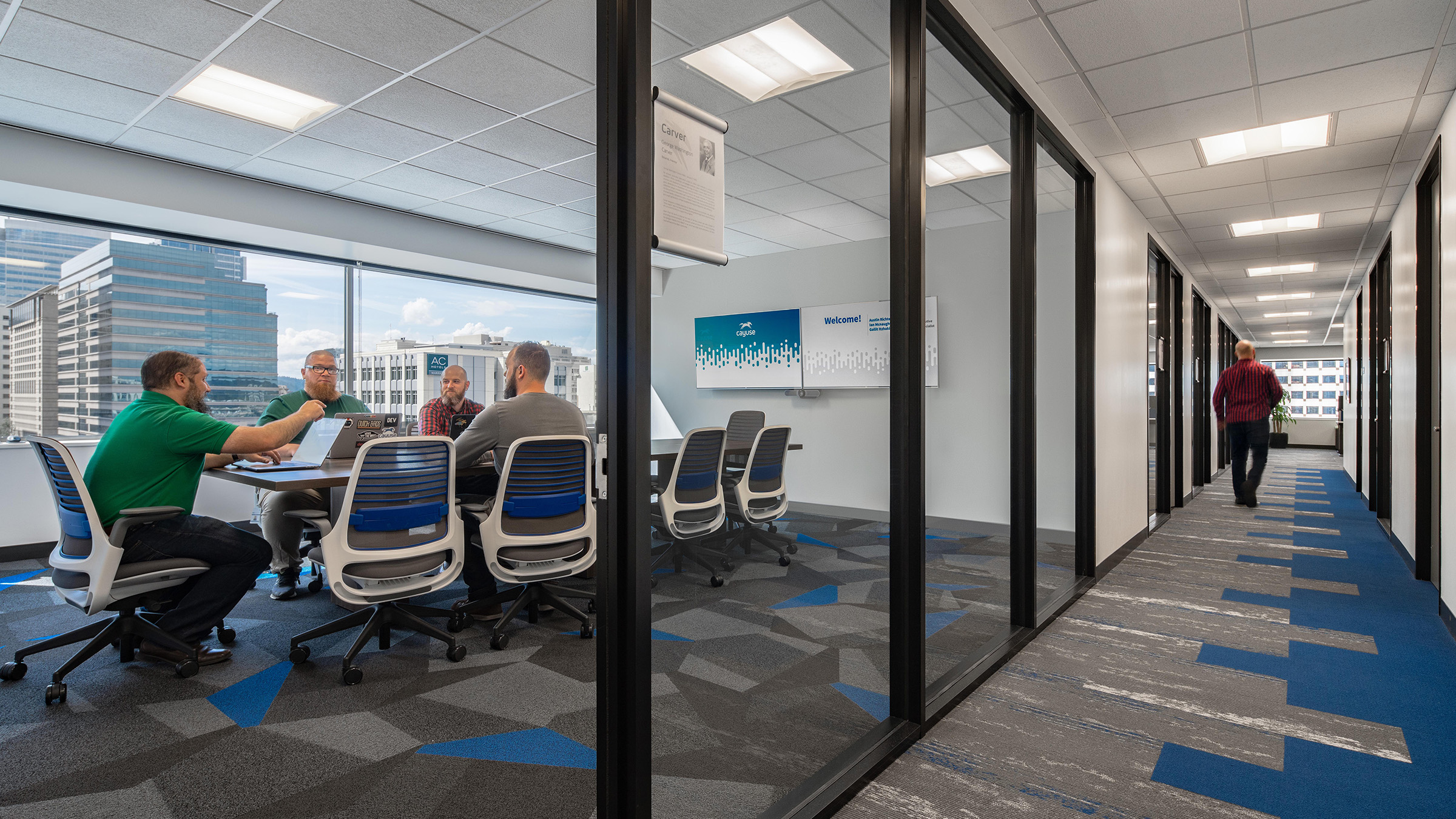 2018 IIDA People's Choice Award