Center Village is a 60-unit four-story multi-family affordable housing structure built in the year 2000. In 2015, a forensic building envelope investigation revealed structural wood rot creating unsafe conditions associated with the exterior steel balcony connections. The LRS team worked with the client IHI to do a complete reskin of the building that included many additional exterior improvements.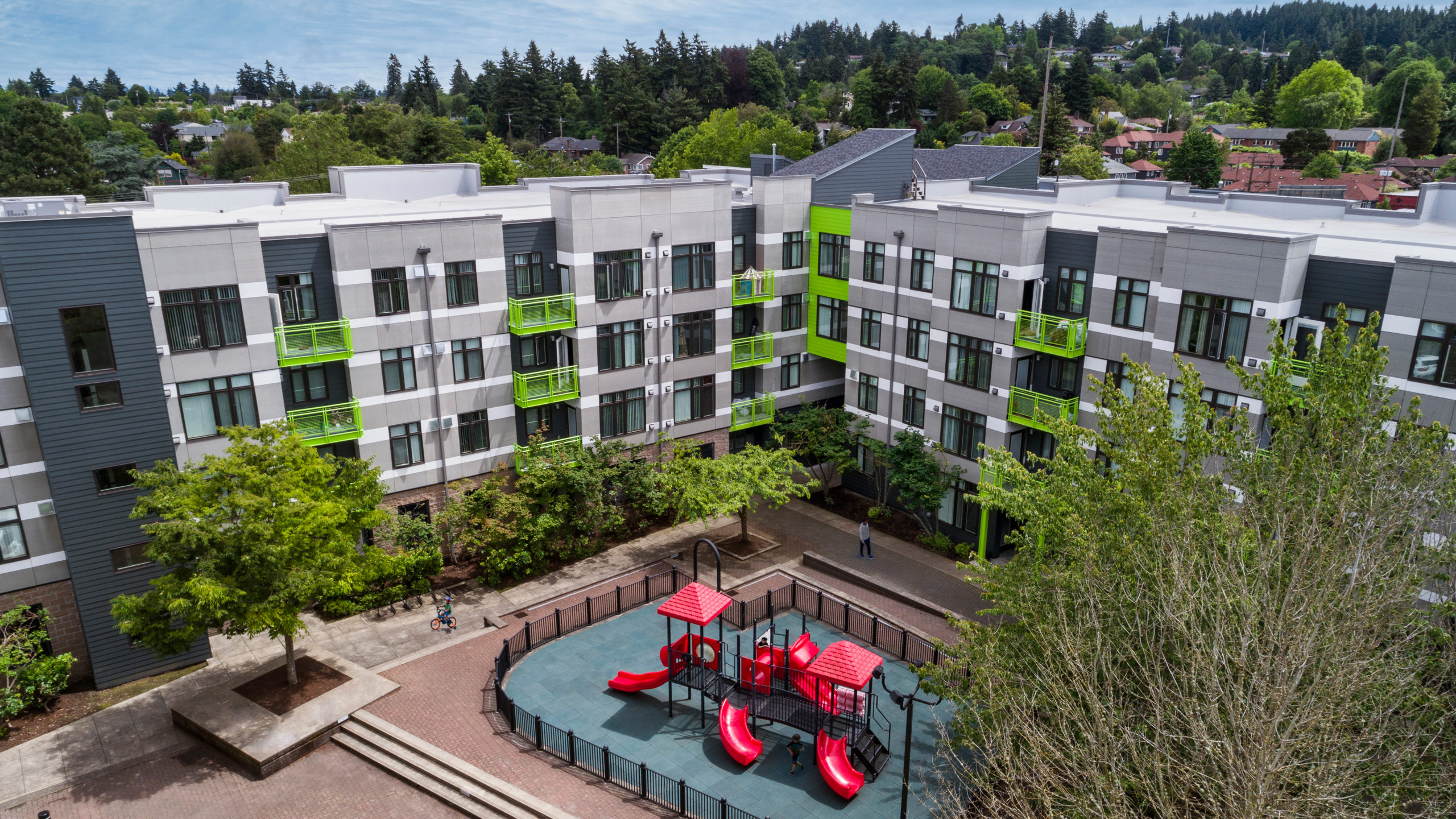 To address issues with the envelope and water penetration, the building included the removal and refurbishment of all steel balconies, as well as repairs and replacements to structural wall components. Other exterior upgrades included the replacement of all existing cladding, windows, balcony doors, and improvements to exterior lighting fixtures.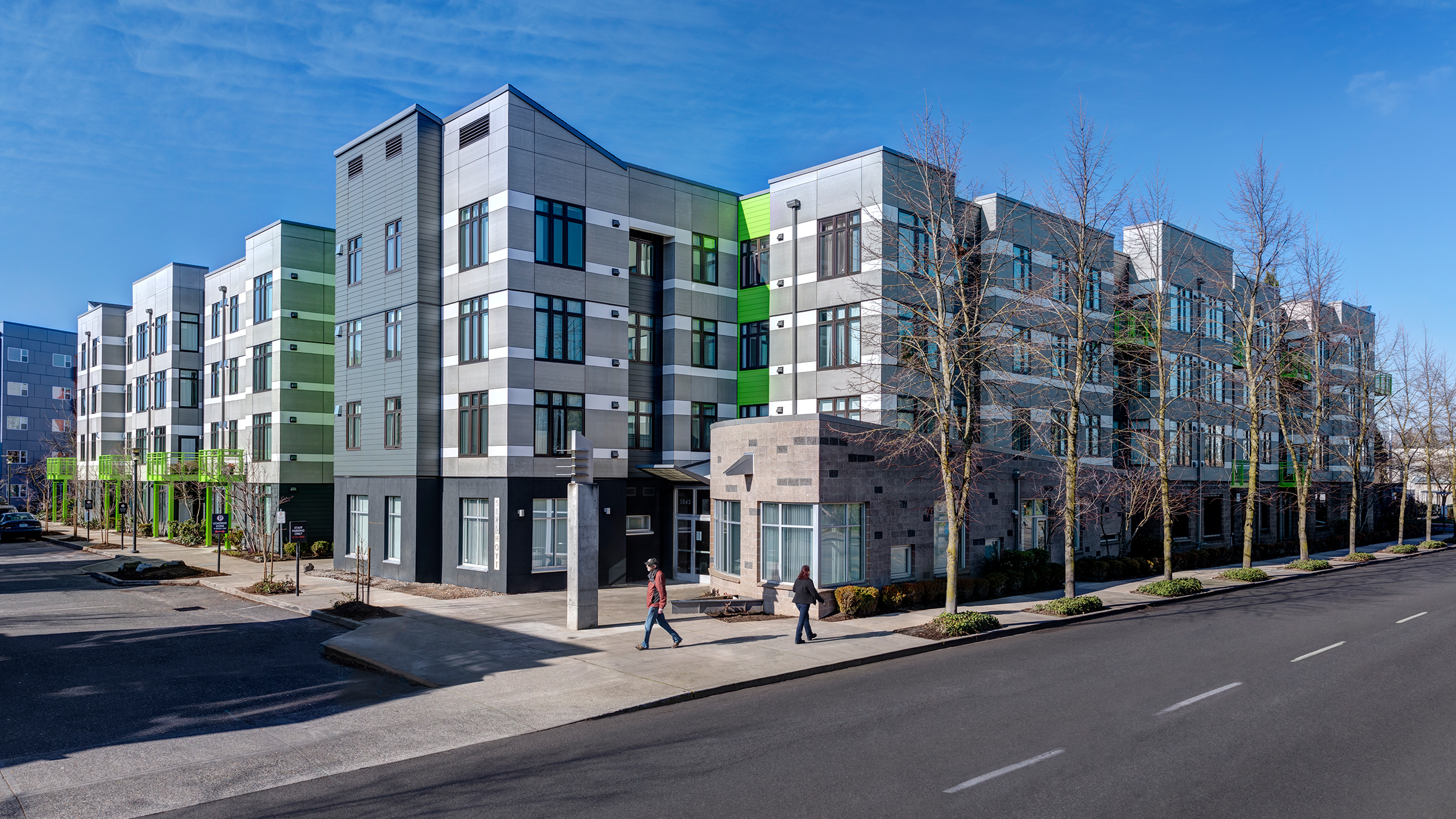 The renovation was an opportunity to refresh the appearance of the building. The new cladding design integrates high-pressure cement board (Cembrit) siding with James Hardie board to create a complete open joint rain screen system. The patterned overlay of the two materials provide a cohesive, modern aesthetic. White horizontal banding and the panelized design break up the vertical massing. Vibrant green accents on the building's entrance and balconies further enhance the building's dramatic makeover.