One of the country's largest malt beverage distributors, Columbia Distributing, grew out of their Portland location and desired a 60,000 SF headquarters space in Wilsonville. The client wanted a space that would increase employee collaboration and connectivity, reflect their culture, and serve as a desired destination that employees are proud of and enjoy coming to everyday.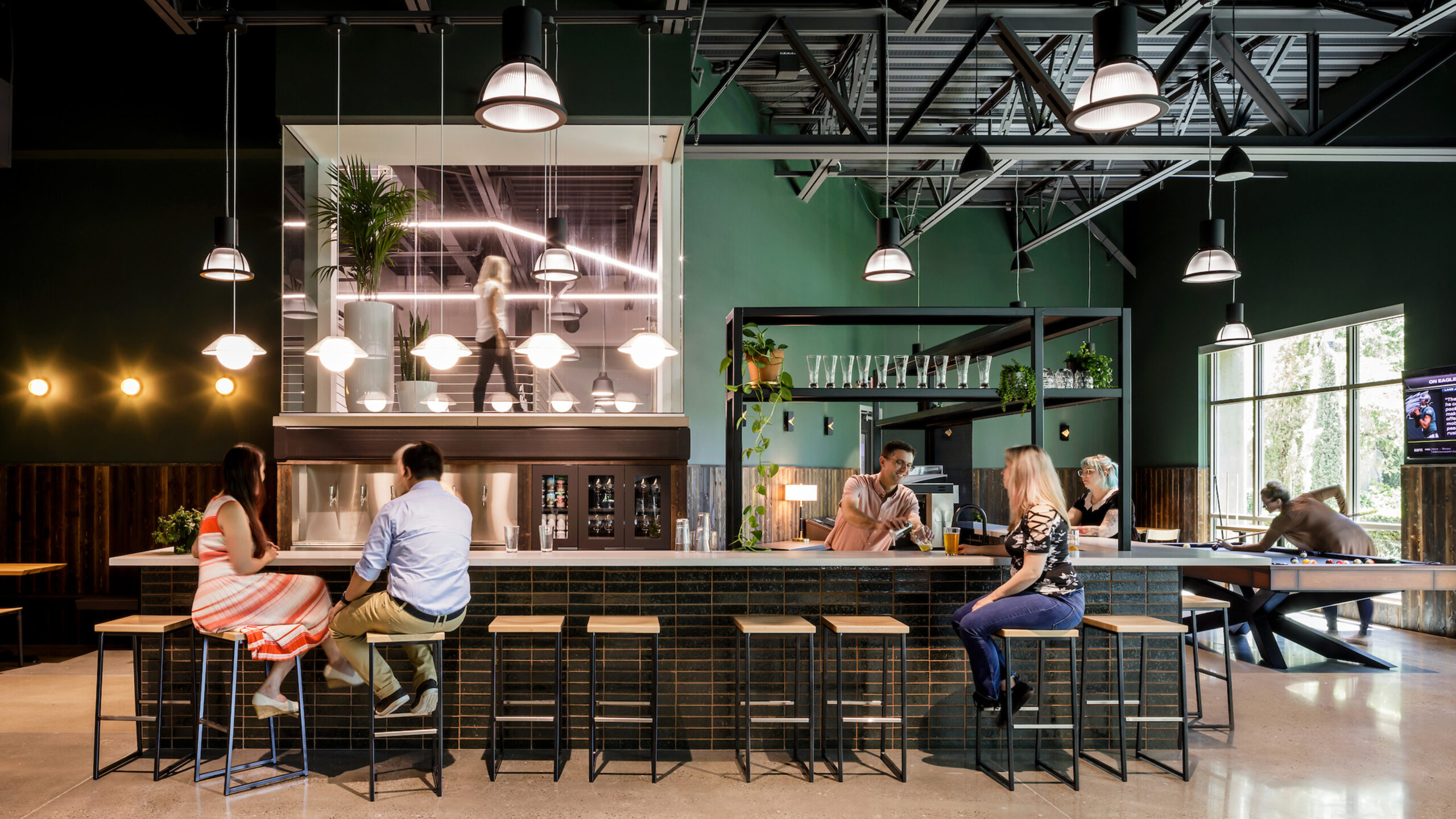 Born of a desire to create a trademark experience, the design team set out to establish an overall palette that felt uniquely Columbia. As an ode to the Pacific Northwest, inspiration was derived from the prolific lush nature of the region and the inebriating industry that brought the region attention. The "Refined Grunge" materiality includes a variety of textures and contrasts the elements of wood and terracotta with metal, stone, and the glass of beer bottles.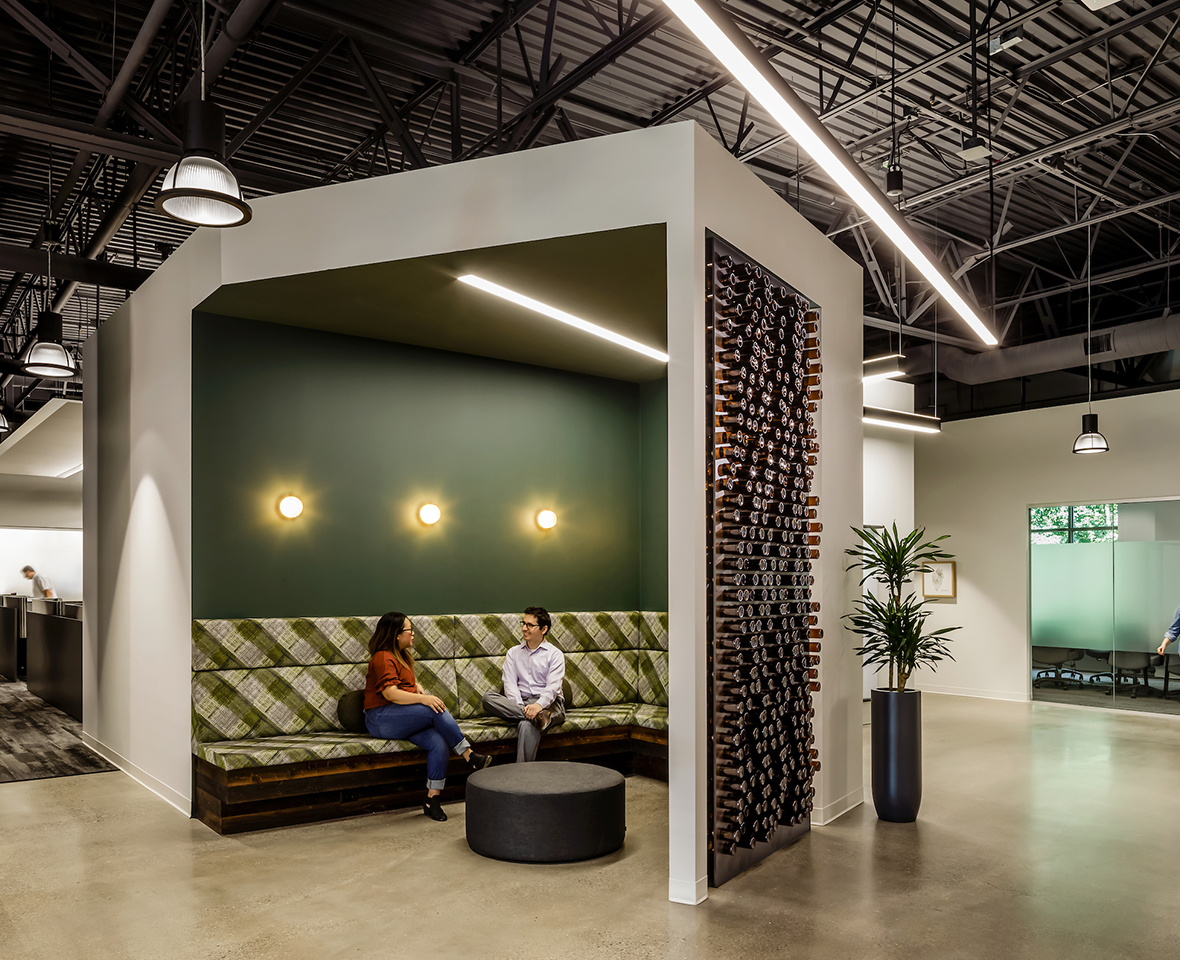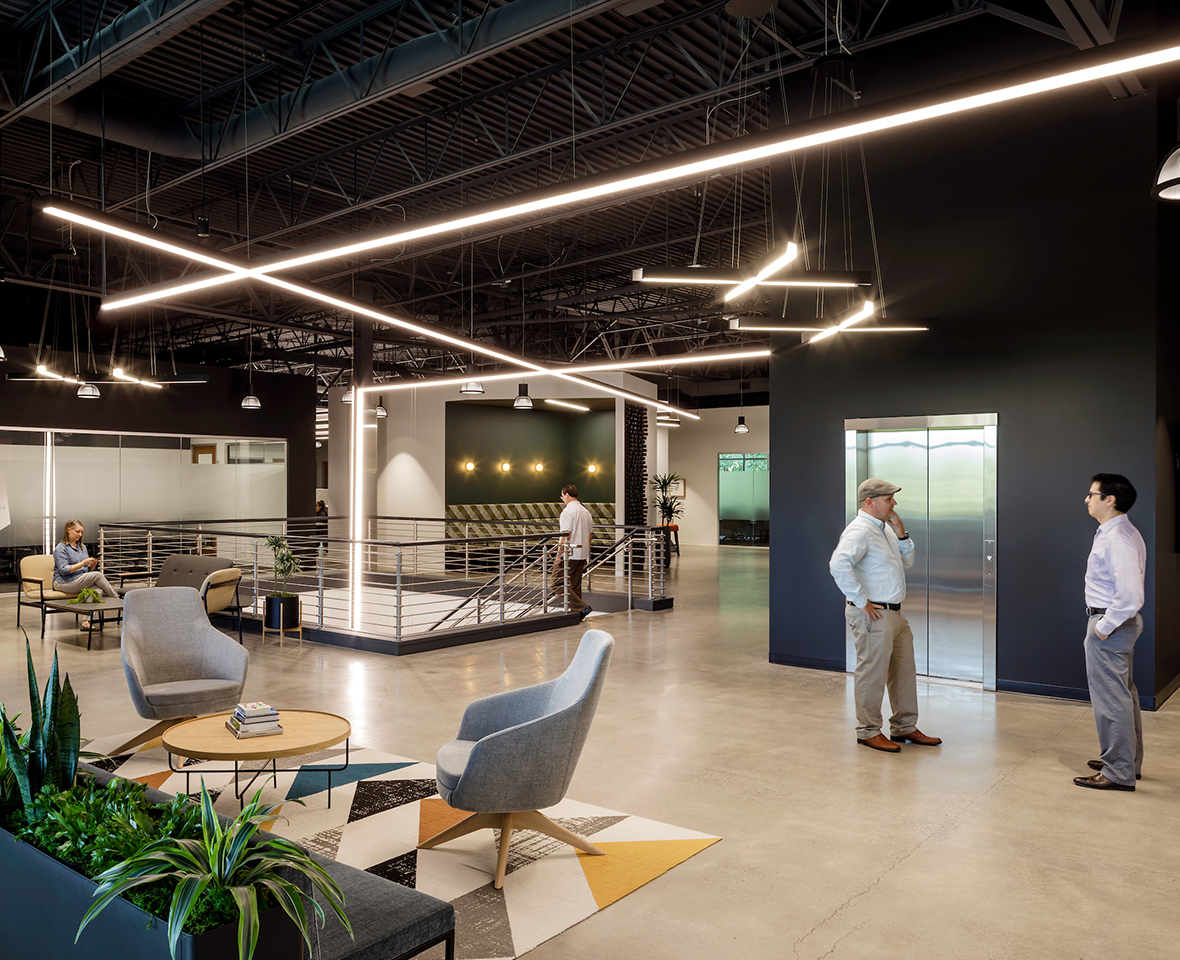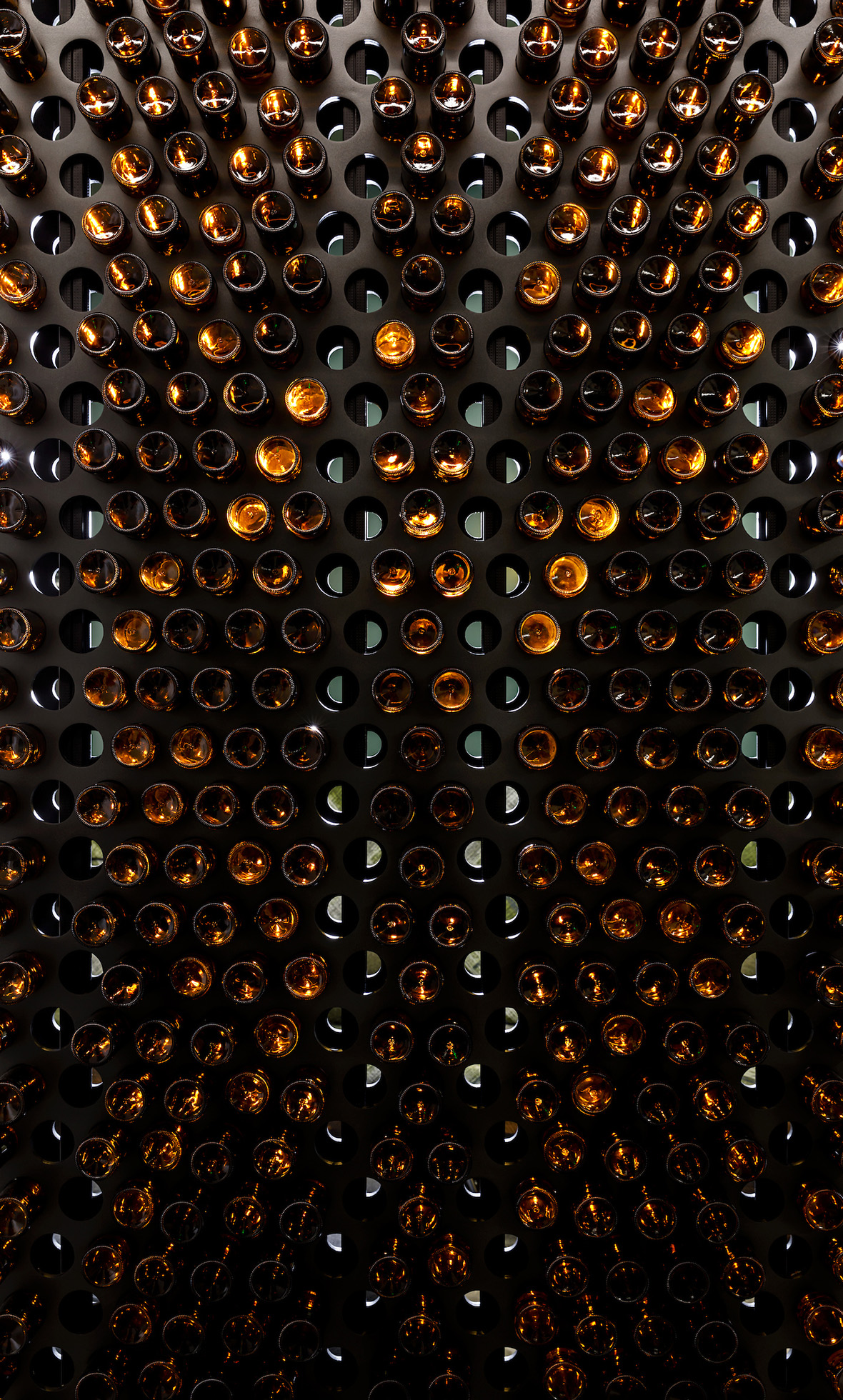 With the passion from Columbia Distributing's CEO, combined with workplace strategy concepts from the design team, the office offers a variety of open and enclosed collaboration areas, employee centered neighborhoods, and break space. Auxiliary work spaces of various scales and level of seclusion offer users the space to collaborate with colleagues or seek refuge for individual focused work. Open office workstations further increase employee collaboration and connectivity. A comfortable collaboration lounge is designed to immerse and engage in ongoing creativity and conversation.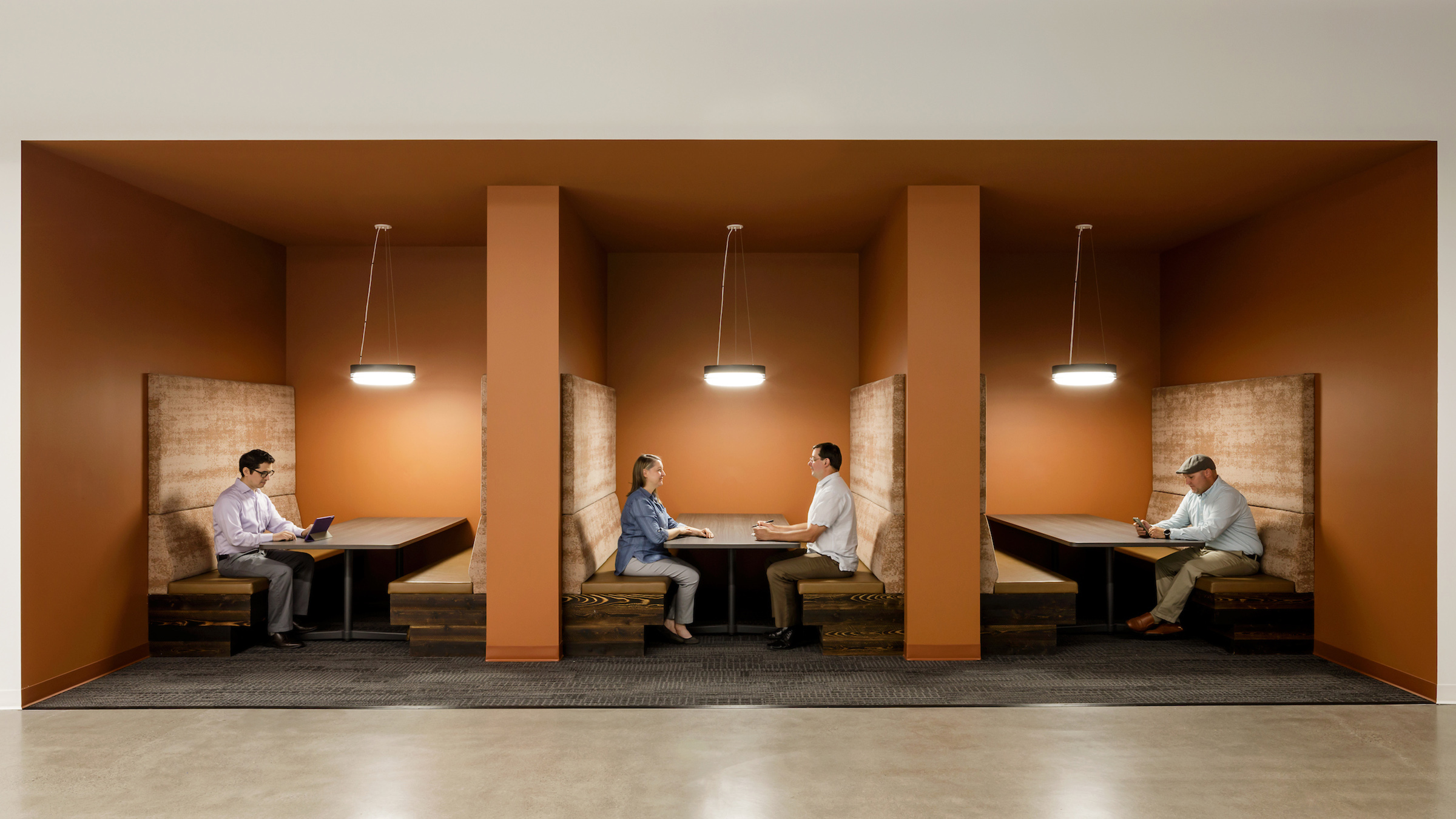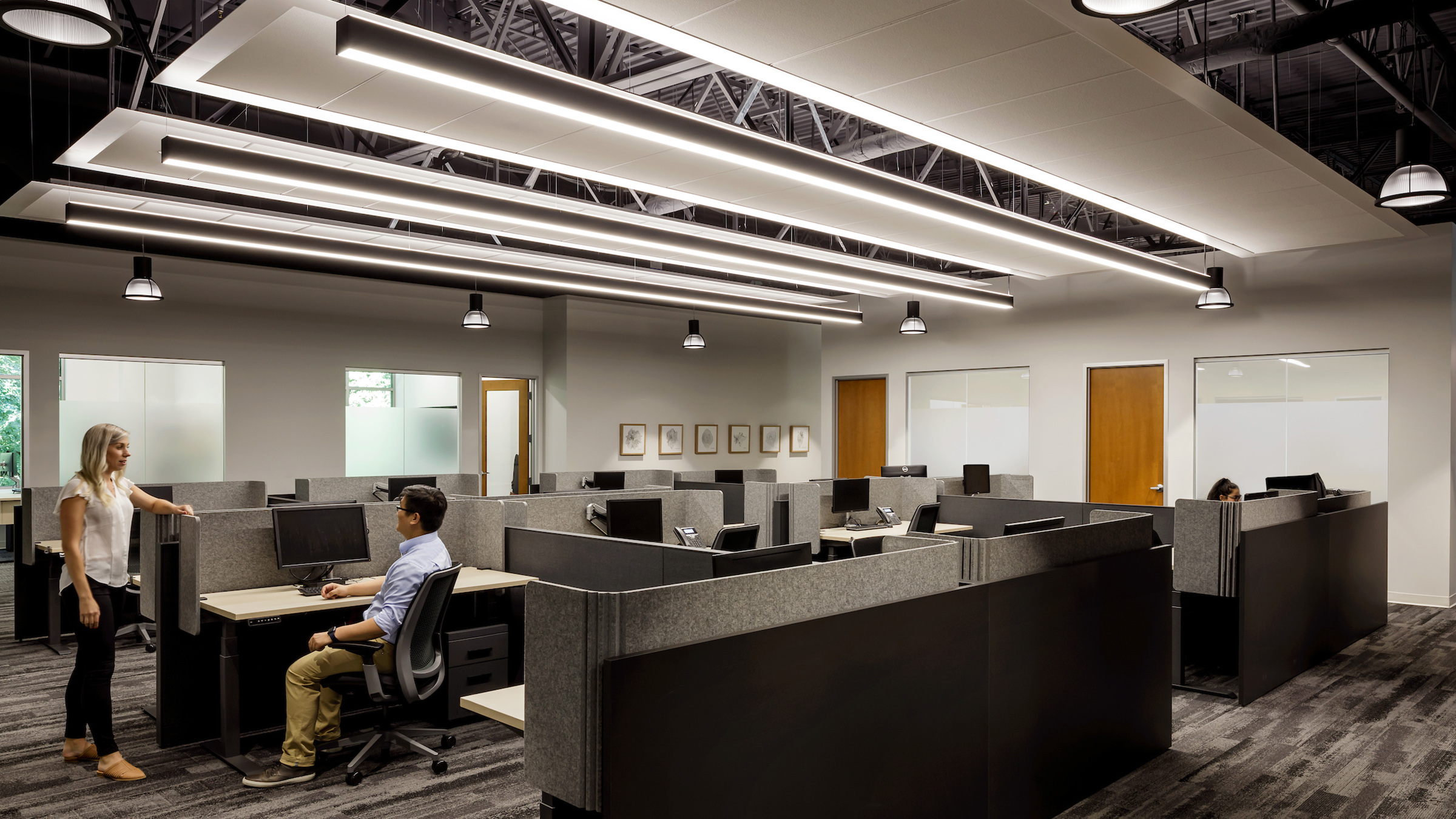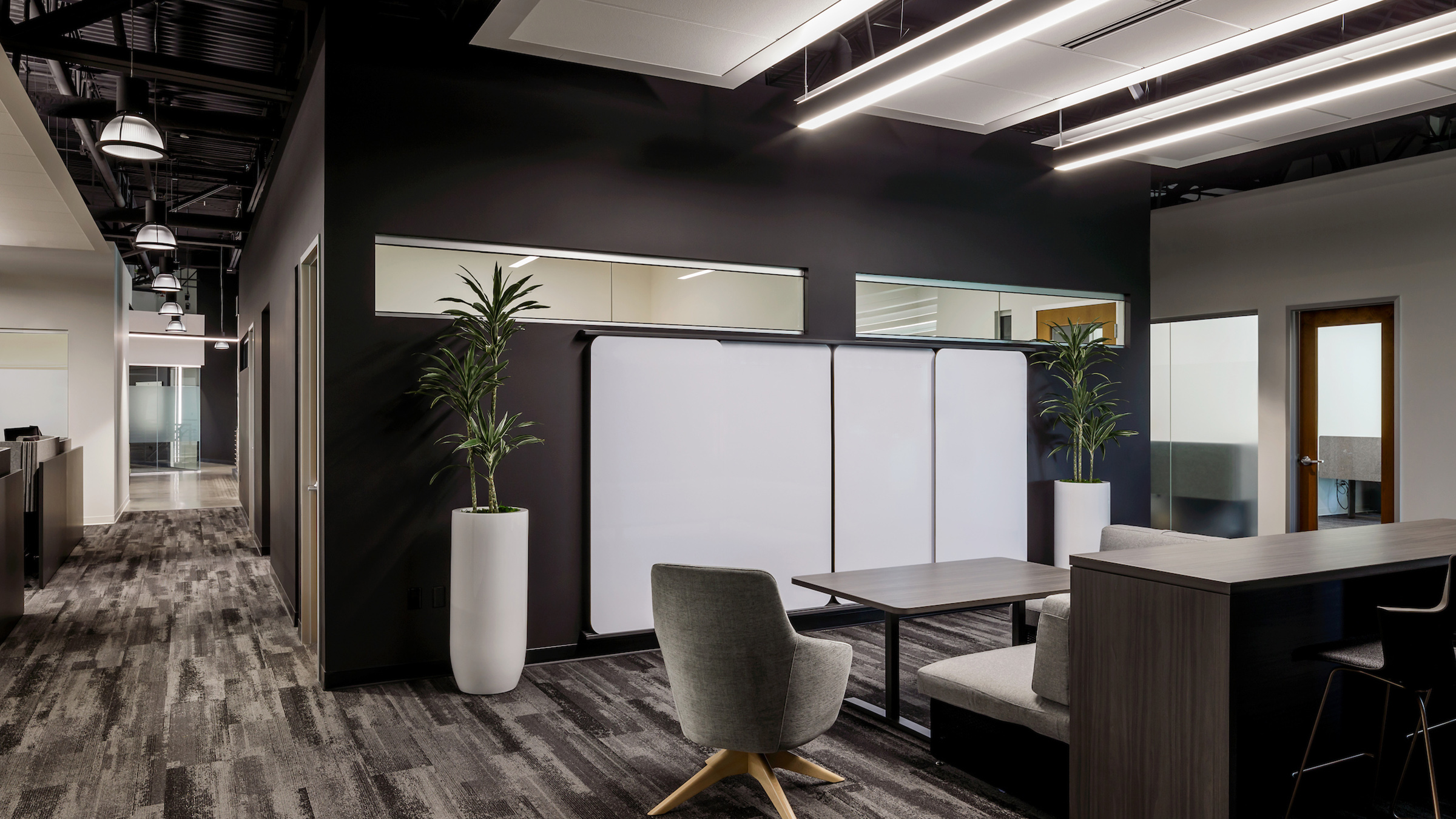 A "Boulevard" of action and circulation connects the two disjointed wings and acts as a path to guide employees through the space. A large custom light fixture assists in wayfinding through the "Boulevard" which encompasses the large open stair, linking both floors as it travels from the pub to the break room. Along its path are scattered collaboration areas – including meeting booths, bench niches, casual seating areas, seated and standing open conferences. Large open windows provide views of the outdoors allowing employees full view of the building's wooded surroundings.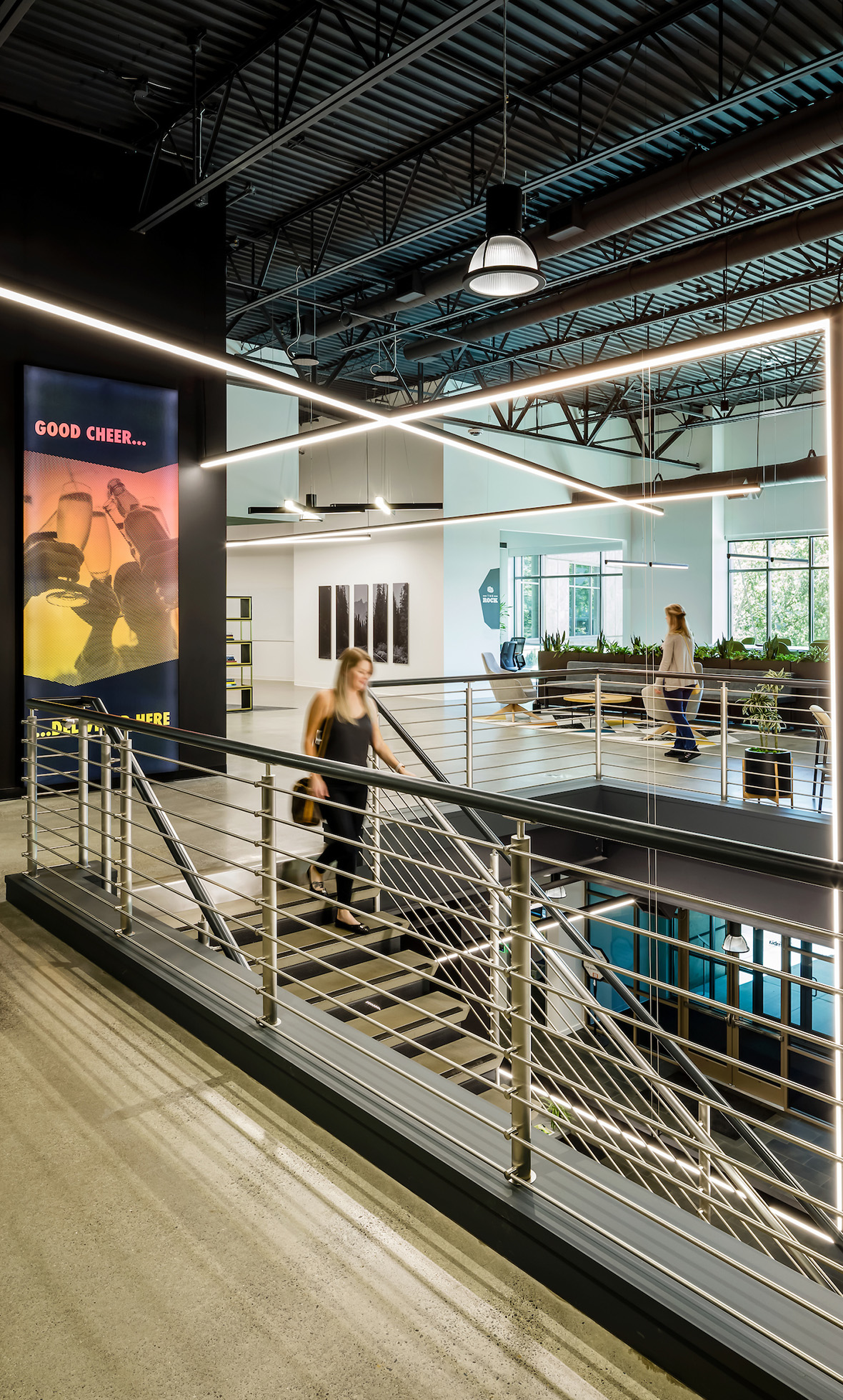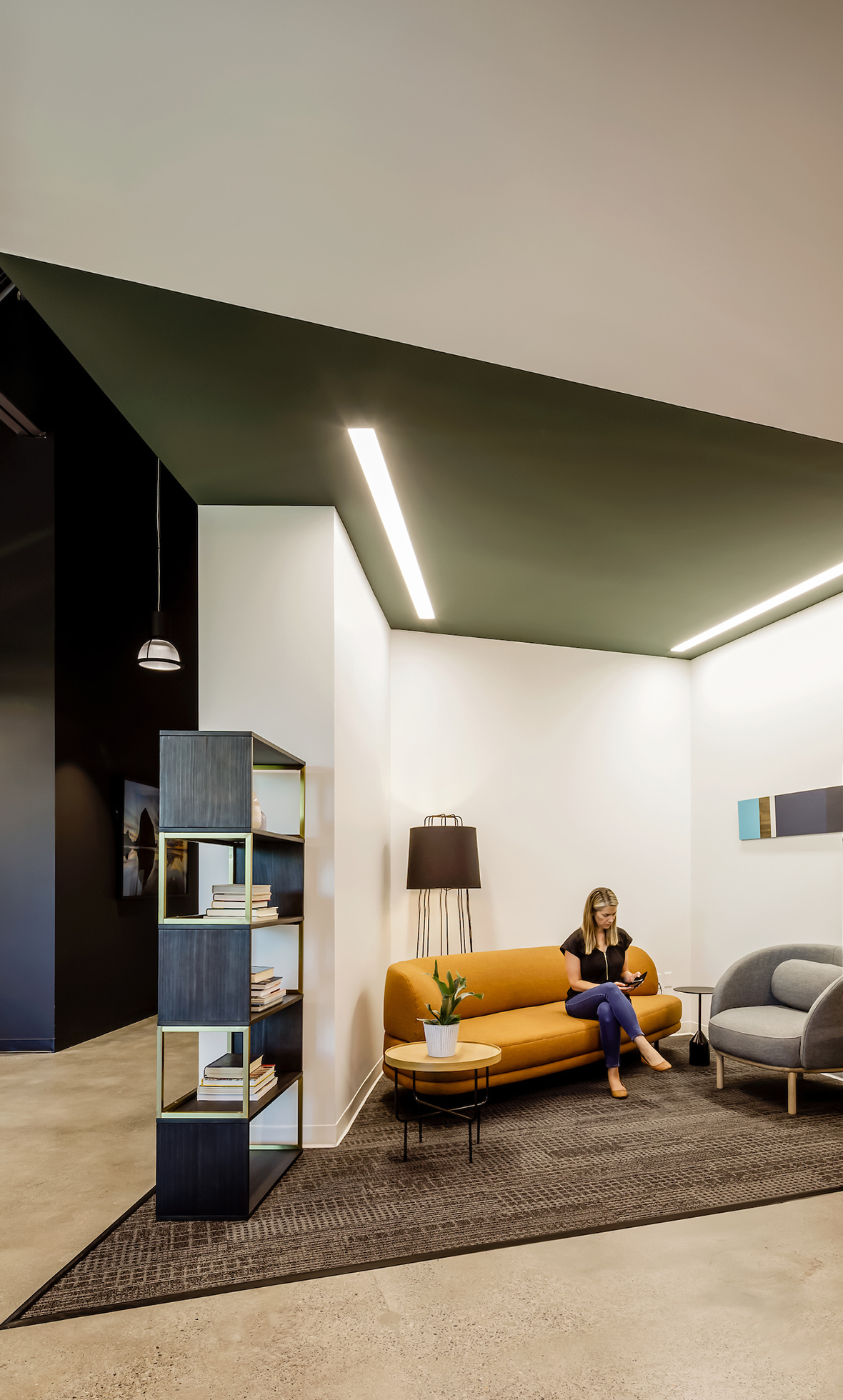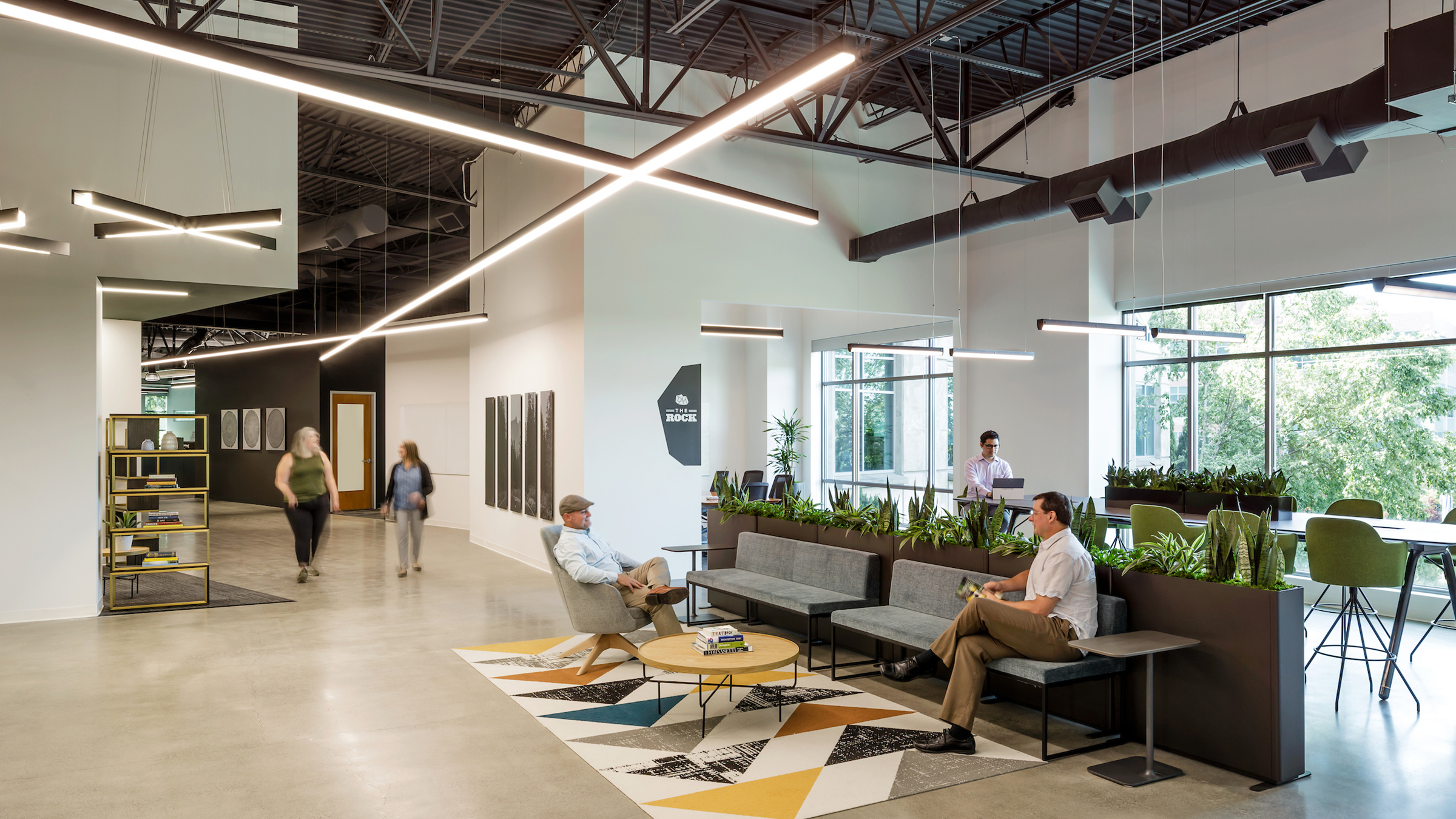 This former manufacturing space lead itself nicely to a large open gathering space. Placing two training rooms alongside the Pub, allowed for the use of operable partitions to create the option of three individual rooms, or one very large gathering space. When open, this Pub creates the ideal venue for activity. The design team repurposed a glass-enclosed lookout at the stair landing which viewed the manufacturing floor to connect the Pub to the lobby and any passers-by.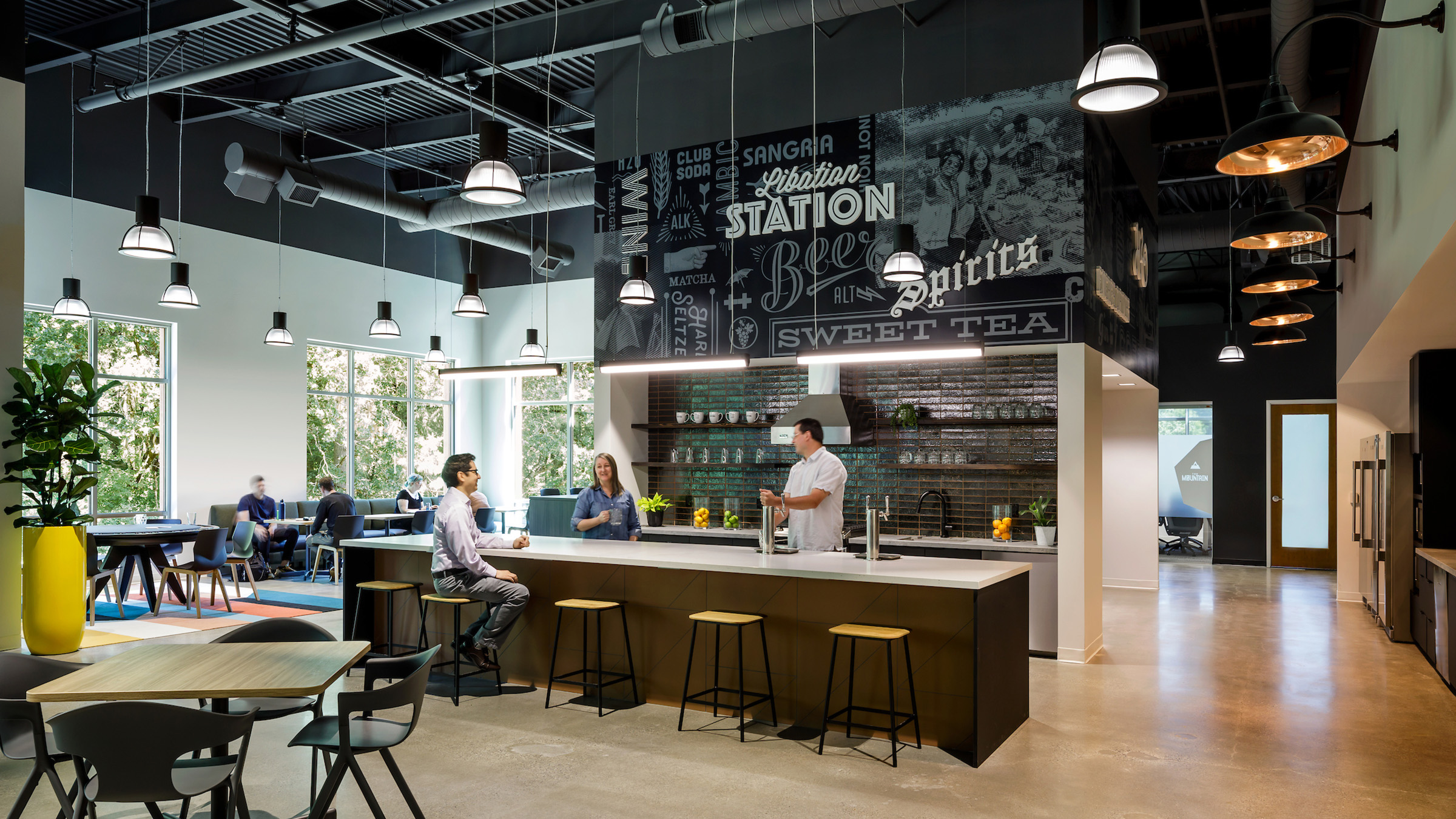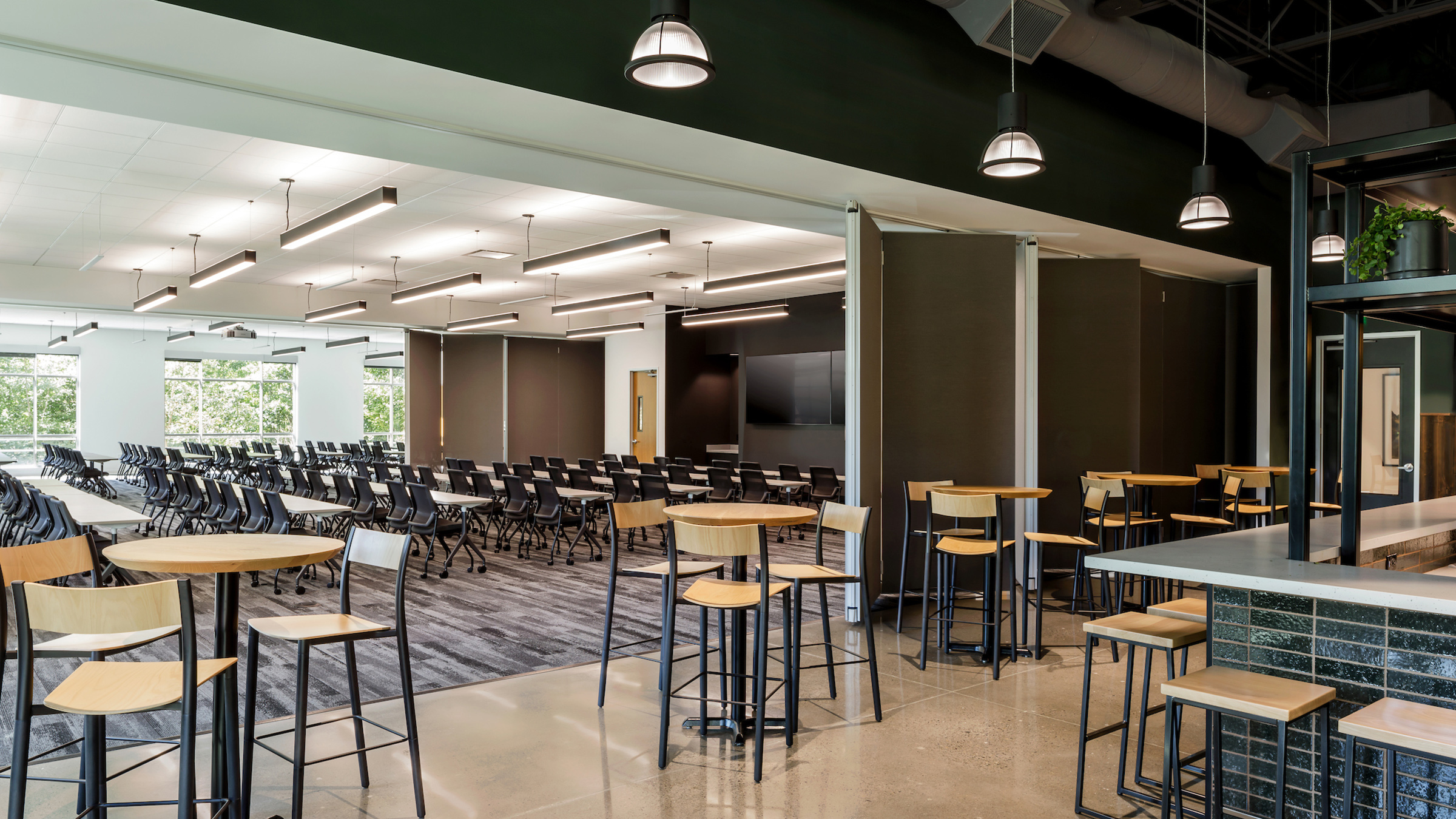 Both floors utilize neighborhood zones, created for team function, and place emphasis on capturing views and allowing light to penetrate the floor plate by placing workstations along the window line and building up the core. Custom Pacific Northwest themed murals are found in both the breakroom and boardroom.