A leading developer and manufacturer of sophisticated vacuum products wanted an updated facility to merge their two office spaces with a high-end design that would show off their brand. Inspired by feel, function, and flexibility, LRS provided employees with a modern industrial office space that expresses everything the company does. The original idea for a tilt panel warehouse building grew into a multi-functional hub for creation, collaboration, and connectivity.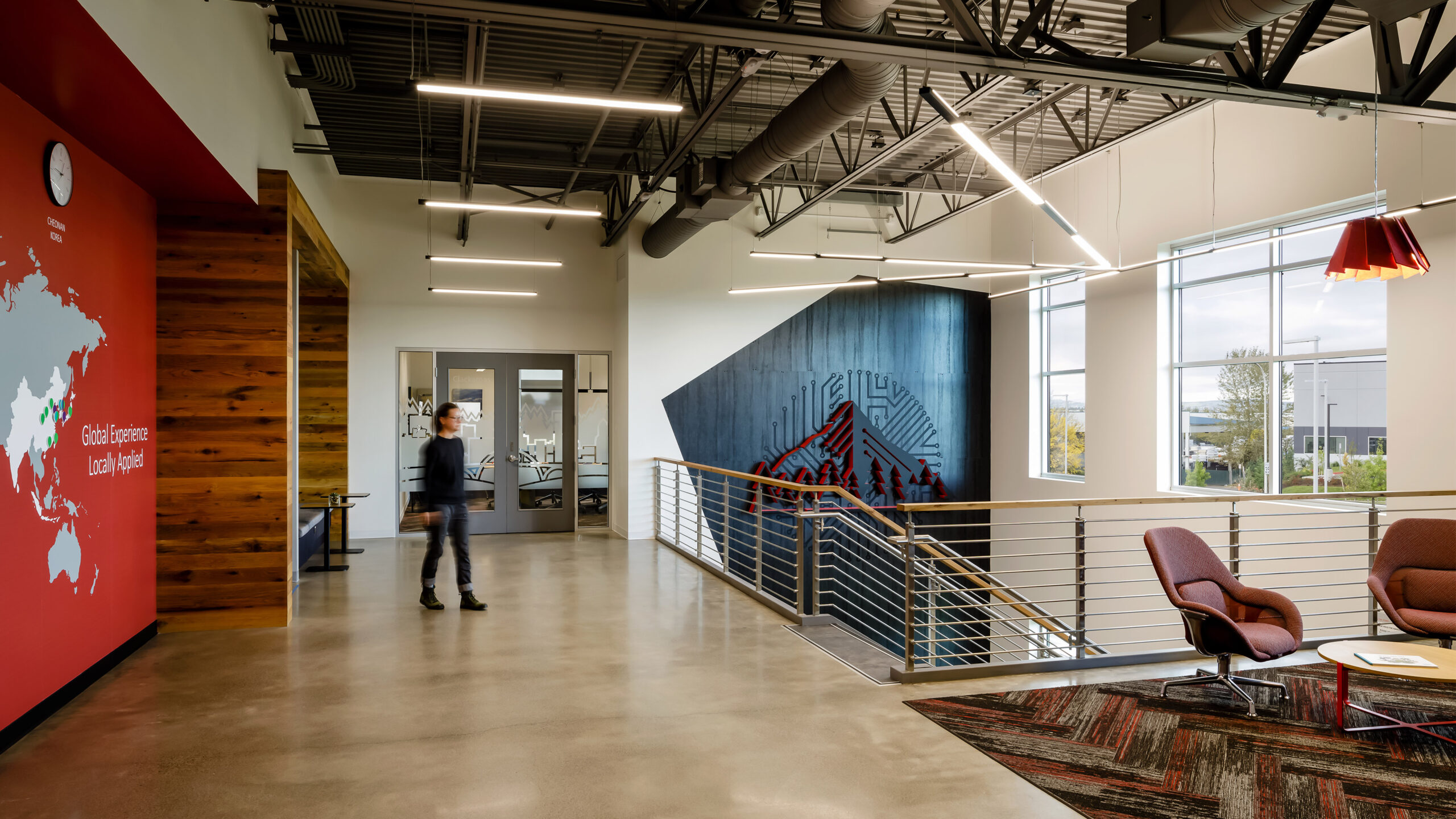 The design incorporates myriad custom pieces that resemble the company's branding while mirroring its Pacific Northwest location. Wood accents and a moss wall, as well as national park themed conference rooms, help distinguish the office from the company's other locations. A custom stair rail and carpets incorporate elements of metal, pointing to the company's product and technology innovation. Honeycomb tiles in the bathroom mimic some of the honeycomb-shaped technology incorporated in designs.
Exposed ductwork and trusses provide an industrial aesthetic inside the space. Materials are textural and color is minimal for a restrained, sophisticated appearance. The inside echoes the features of the outside by emphasizing angles in wall coverings, carpet, and lighting.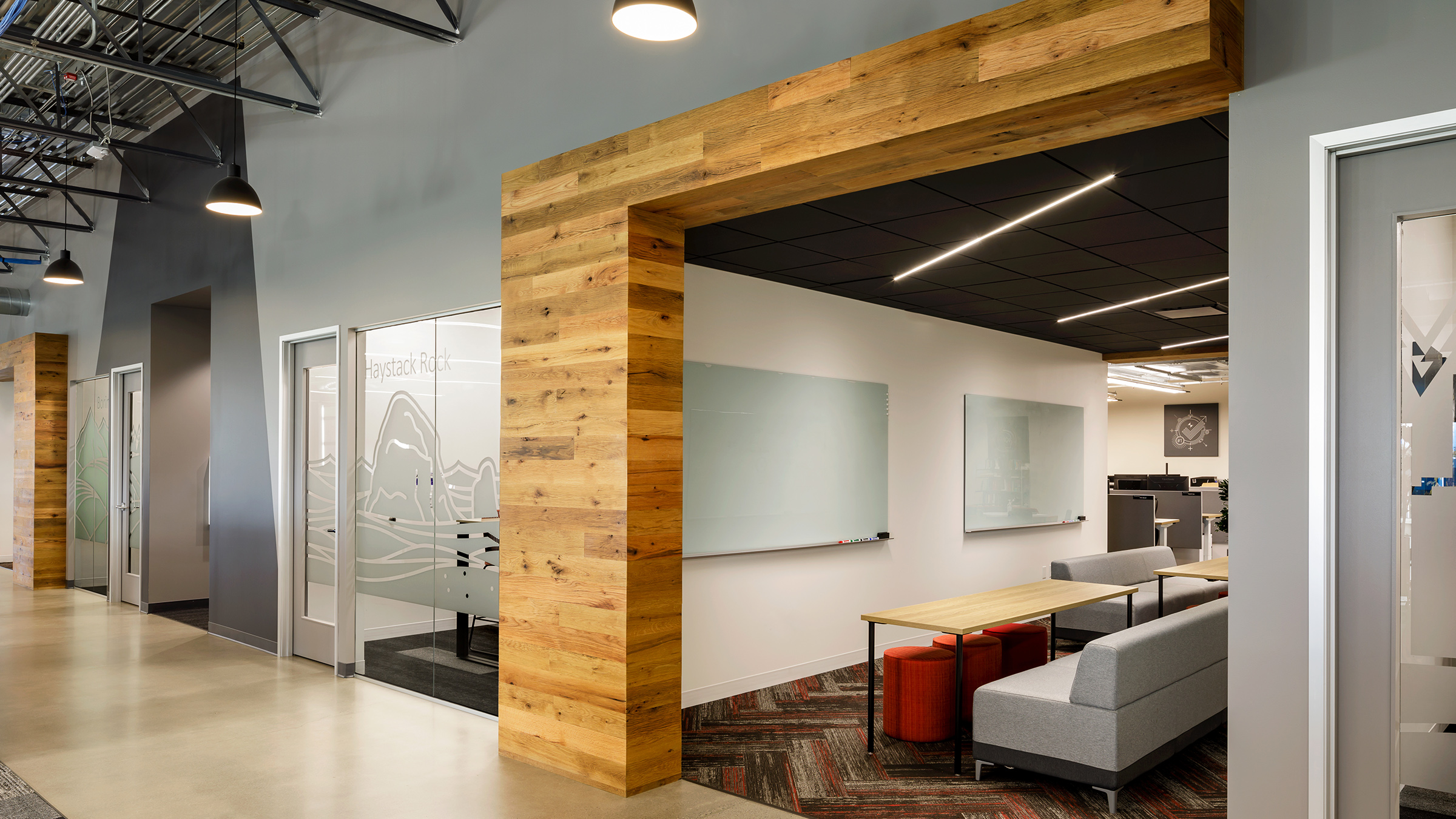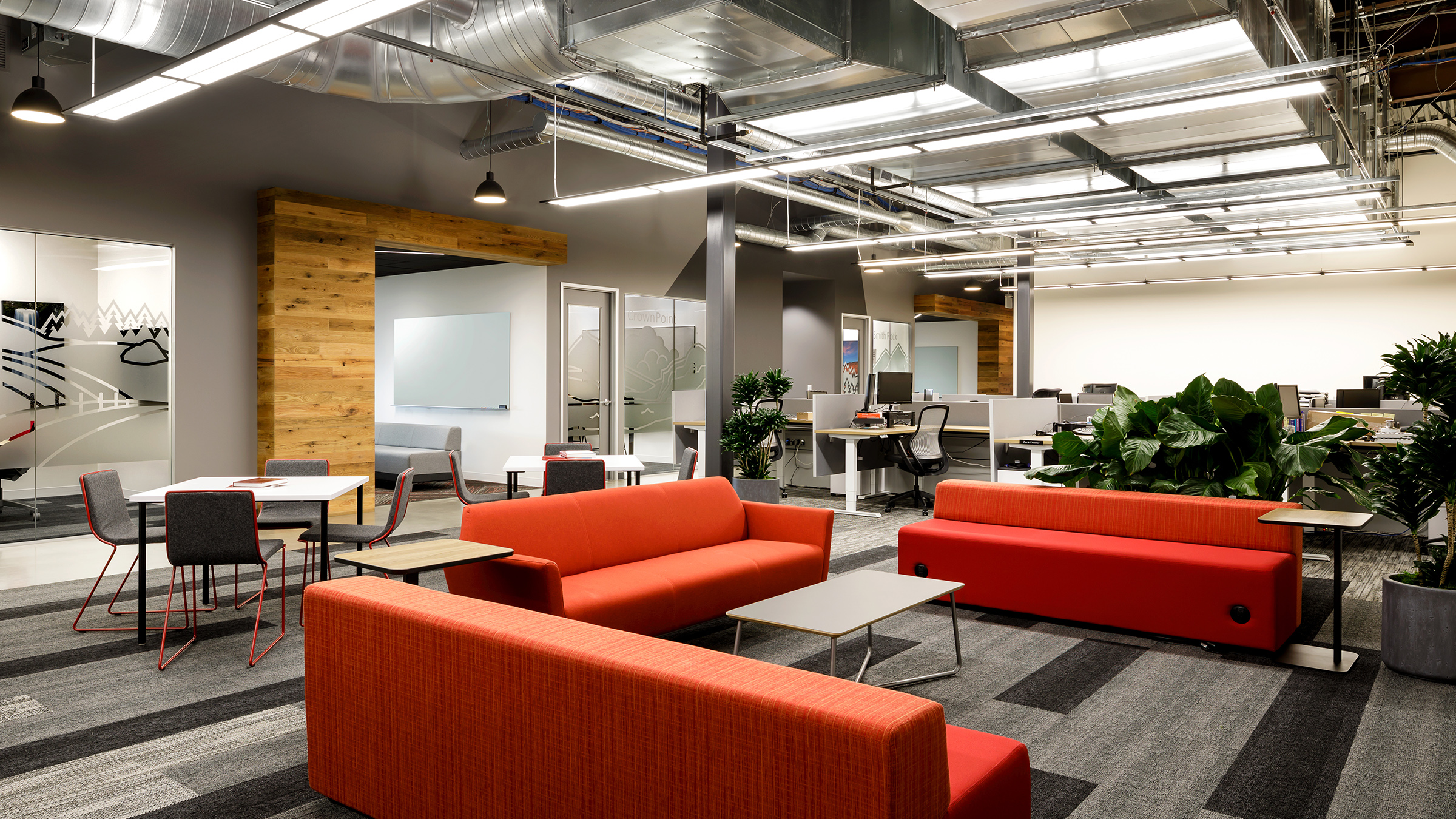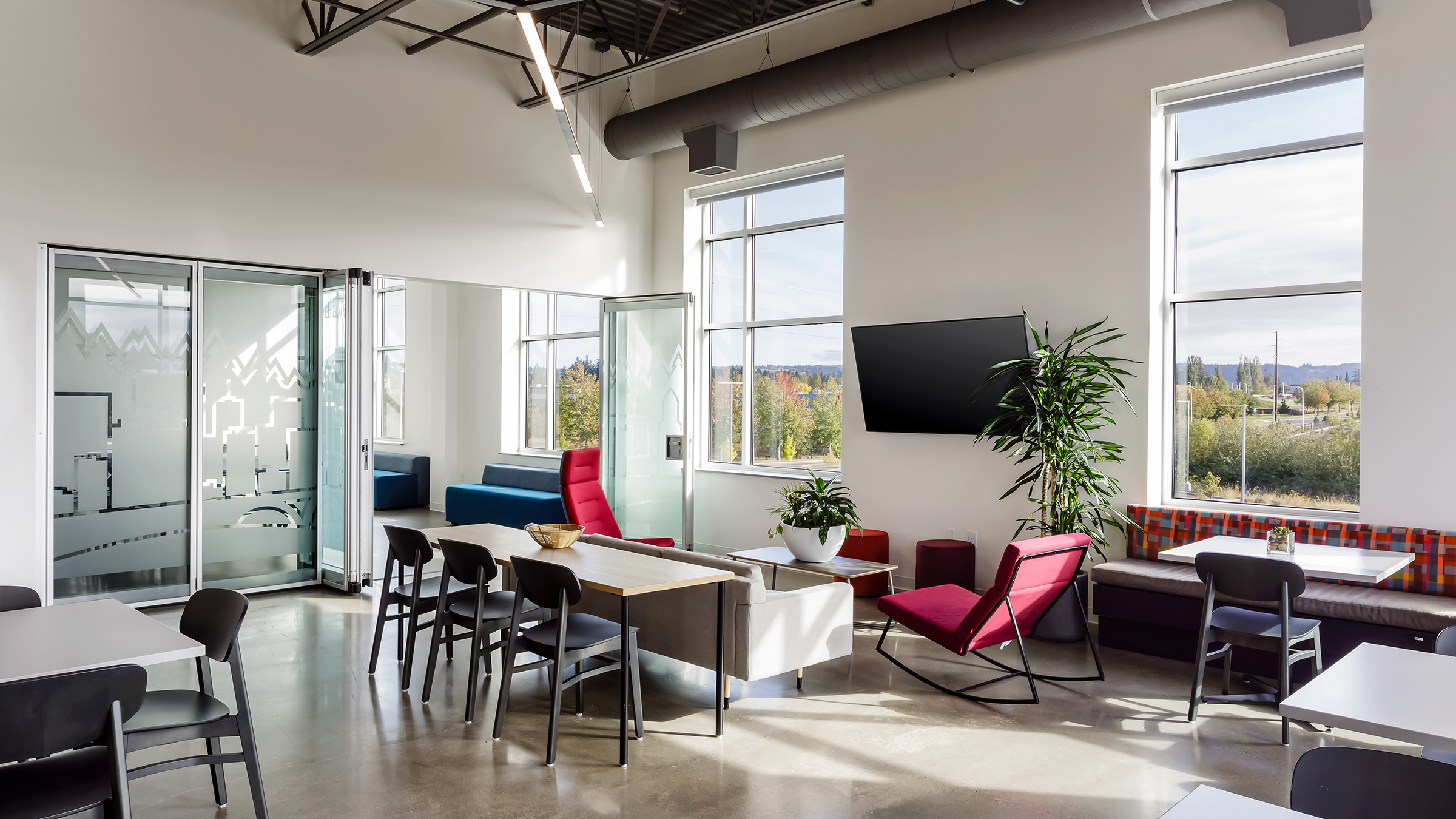 Unlike traditional office spaces, there are no assigned desks, but a variety of unique workstations for employees to choose from. The ground floor includes classrooms, training rooms, an innovation/ demonstration center, manufacturing/assembly space, research and development labs, and a high bay warehouse. Linked by an open stairway, the second floor supports a range of work styles arranged around a central circulation spine. It provides open office space, conference rooms, and employee break areas designed around the flexible activity-based work model.
Collaboration areas, ranging from intimate meeting nooks to open work tables, knit the various neighborhoods together. Neighborhoods are differentiated by color; some are coastal inspired with greens and blues, while another is themed like Eastern Oregon's Painted Hills. Dark-colored one-on-one spaces signify a more intimate, cozy space.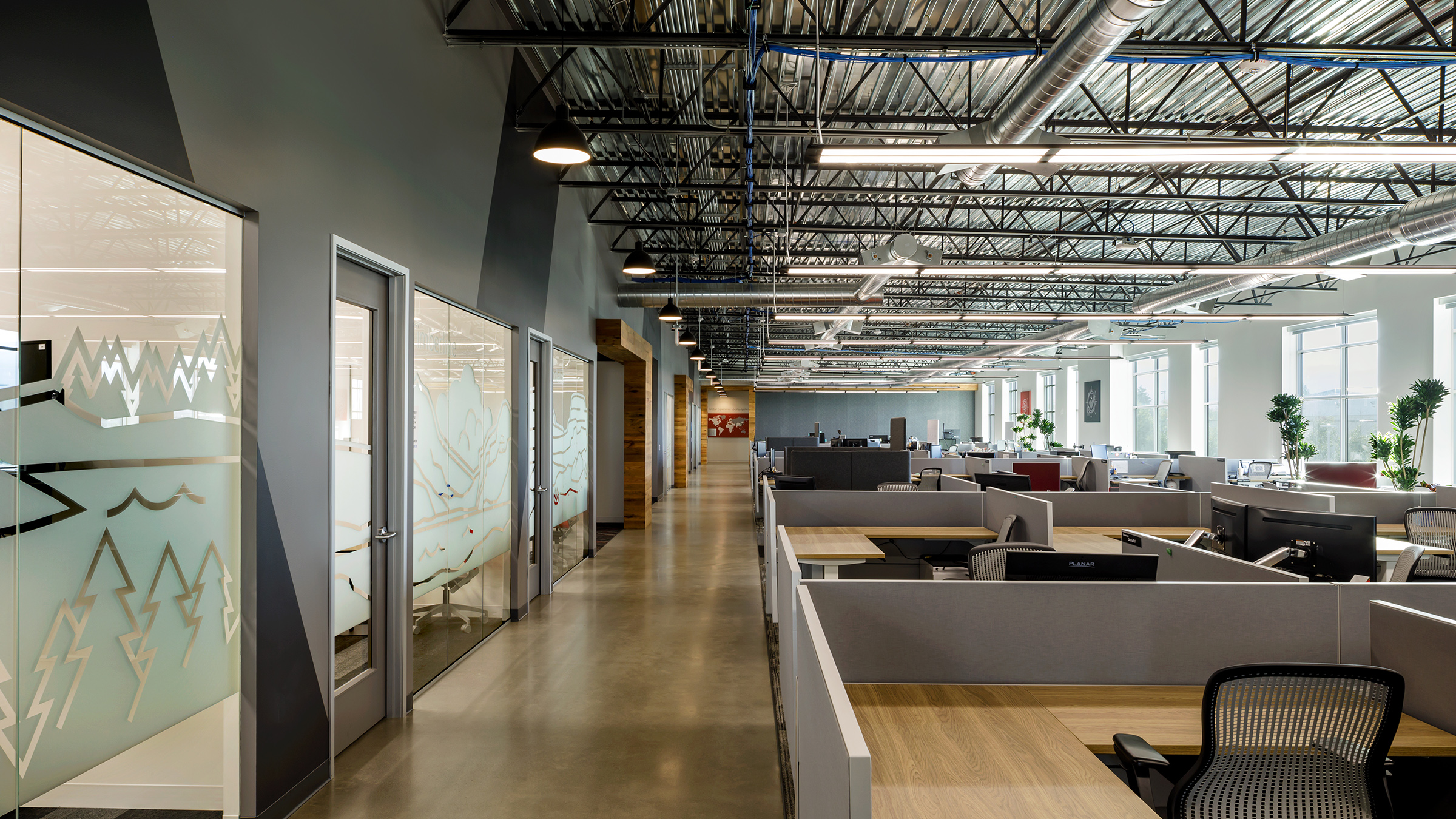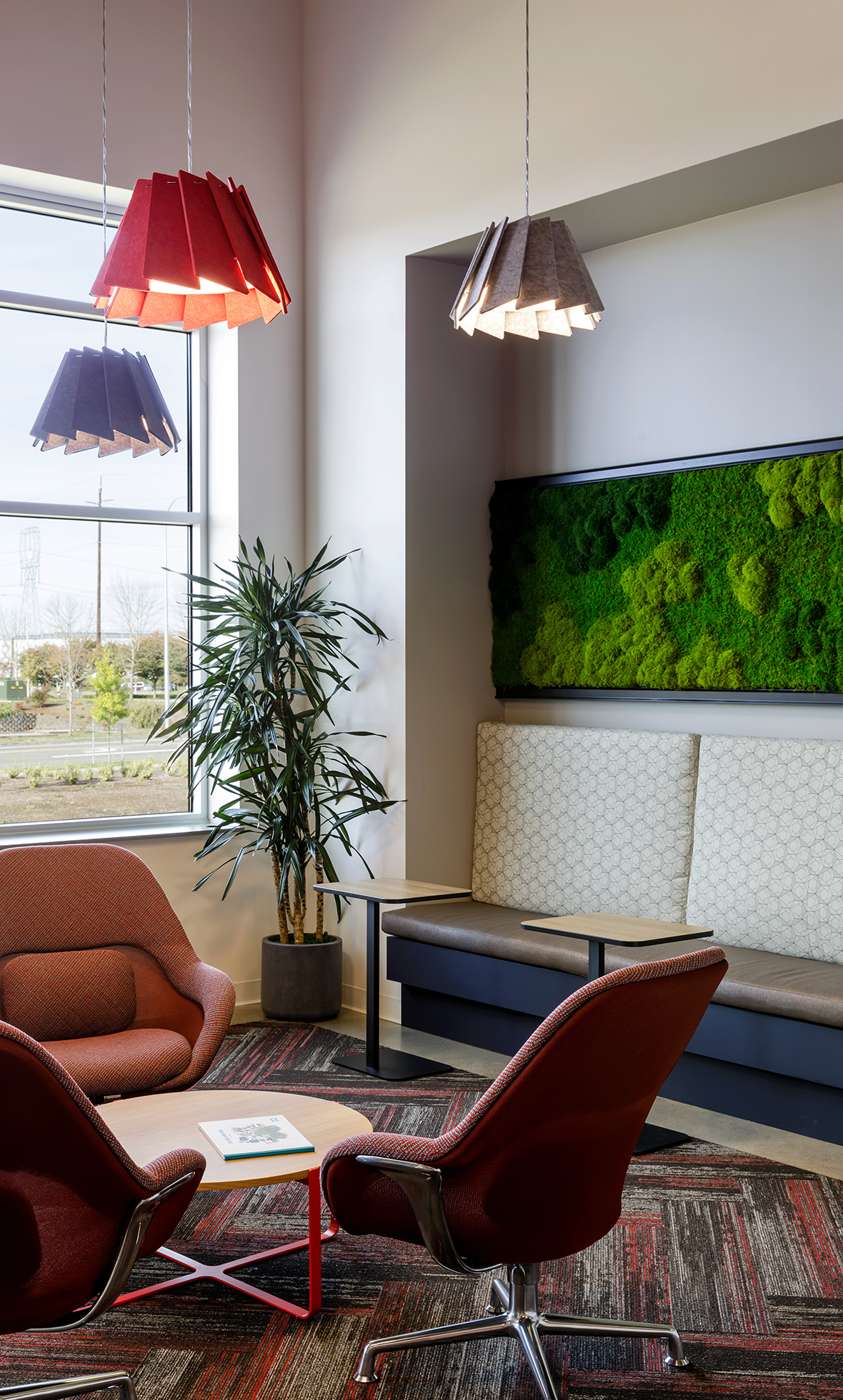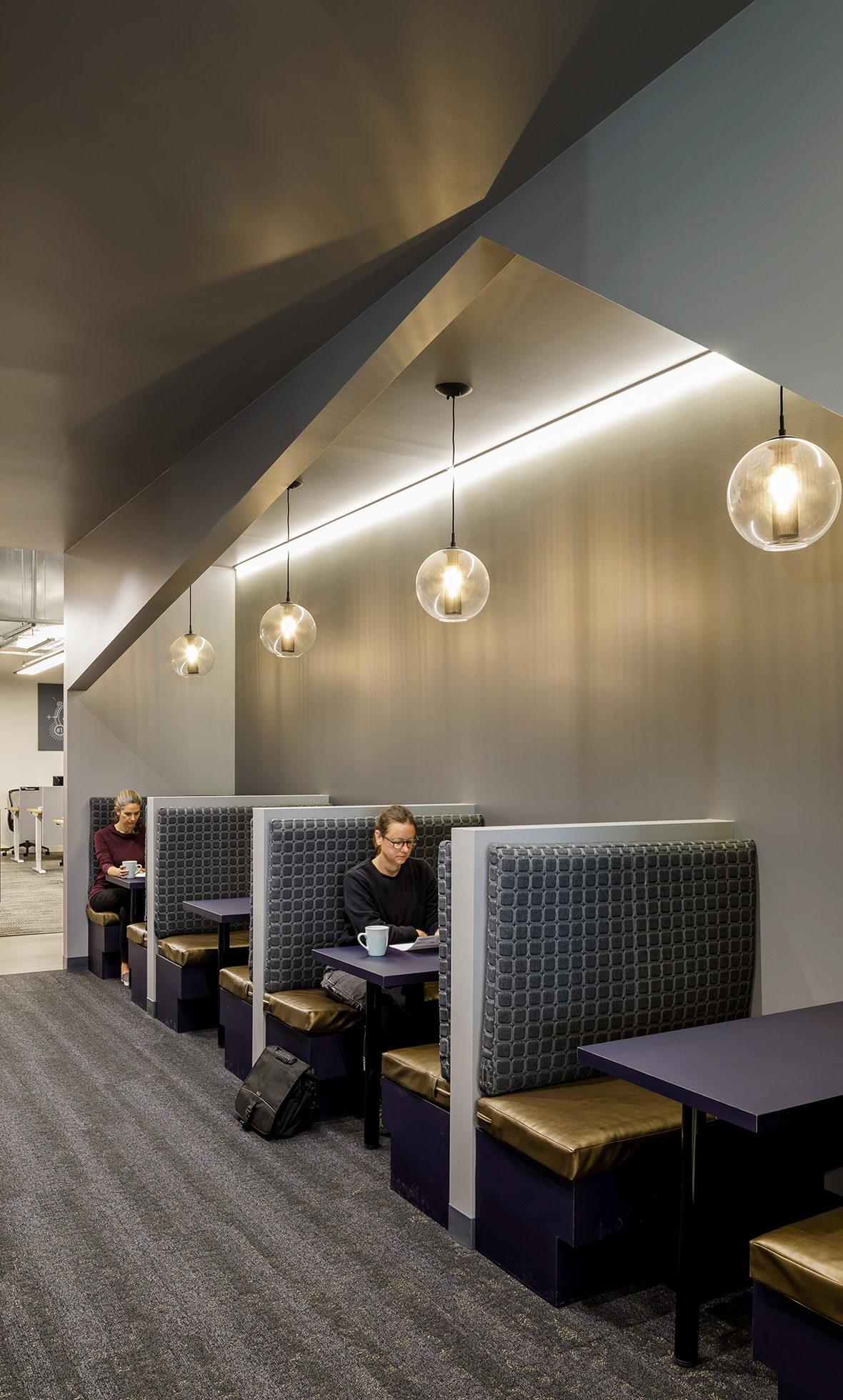 Wood at portals acts as subtle wayfinding, directing employees and visitors to community areas, defining the main path of circulation inside the office building. The café provides a coffee shop feel, and the breakroom is a fun gathering space for collaboration and connectivity with the versatility to host team meetings and events.