Dallas, Oregon
Dallas Retirement Village
Completion year
Phase 1: 2017; Phase 2: 2021
Unit types
Independent living residences
Community amenity spaces
Dallas Retirement Village has served seniors for almost 75 years, providing independent living, assisted living, memory care, rehabilitation, and nursing services to the central Willamette Valley community. LRS is honored to help this Life Plan Community grow for the past fifteen years. LRS started with a master plan to provide a welcoming entrance to a thoughtfully planned community that included The Lodge, a 25,500 SF amenity and wellness space that became the heart of their community. As part of the master plan, LRS designed renovations to their Nursing and Memory Care buildings and a new building that provided 74-units of independent living residences.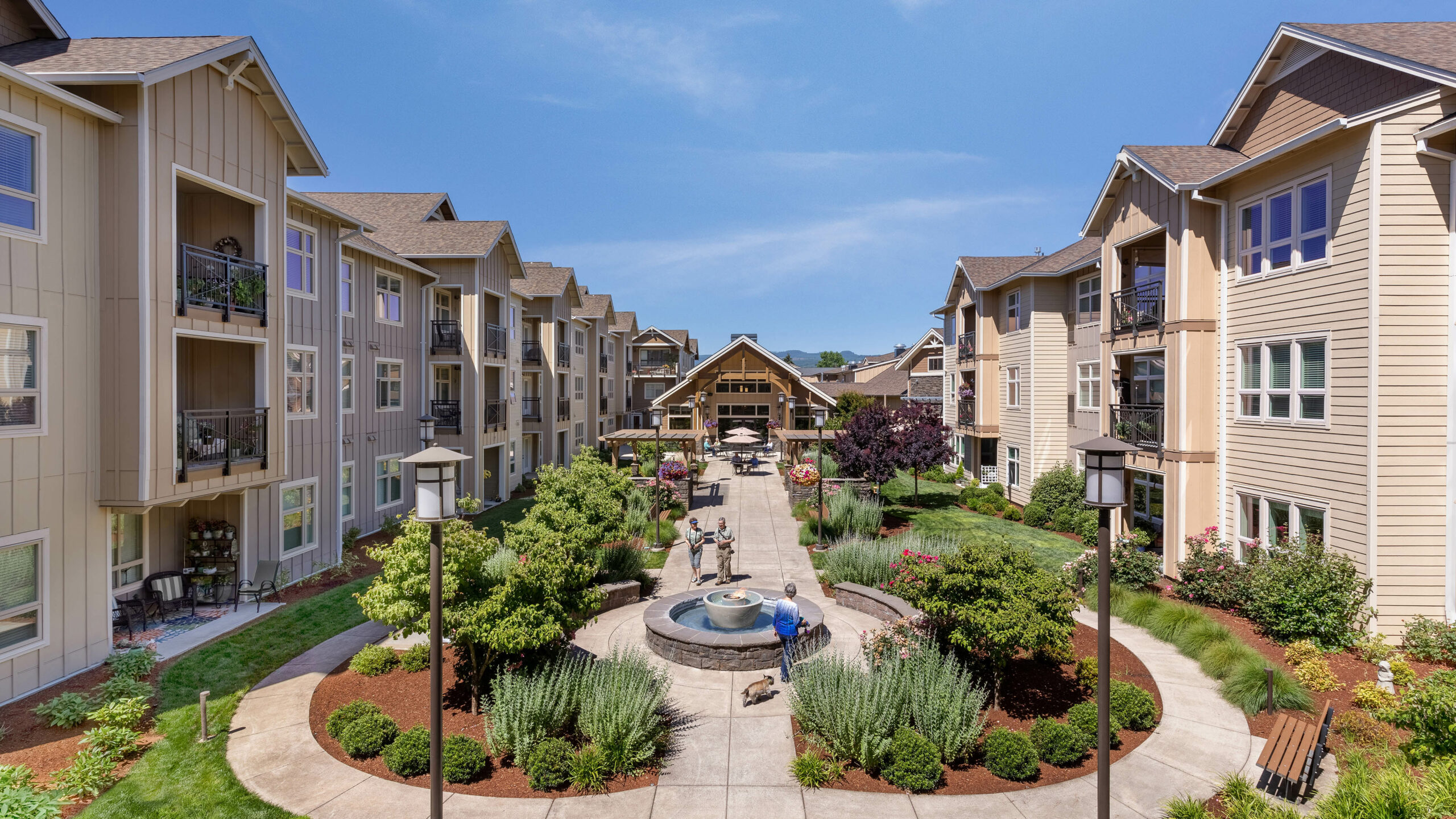 The new construction was built in two phases to accommodate strategic growth. Phase 1 included The Lodge and independent residences. Renovation and interior refresh projects provided energy to the existing health care areas and upgraded aesthetics. Phase 2 completed the 3-story apartment building, enclosing the courtyard and providing 29 additional homes. To complete the amenity package a light-filled indoor pool and spa, as well as a generous fitness wing were included in the design.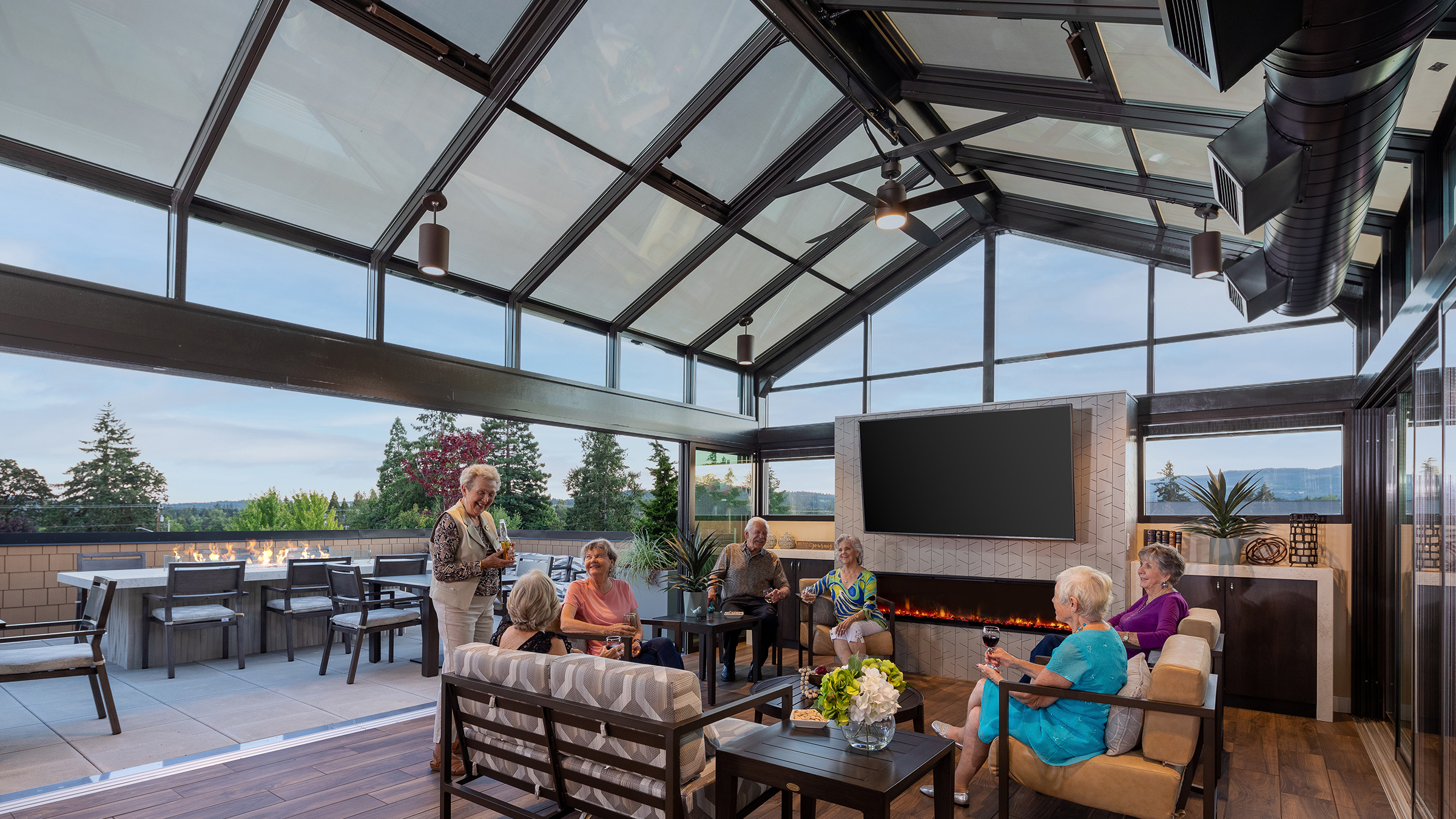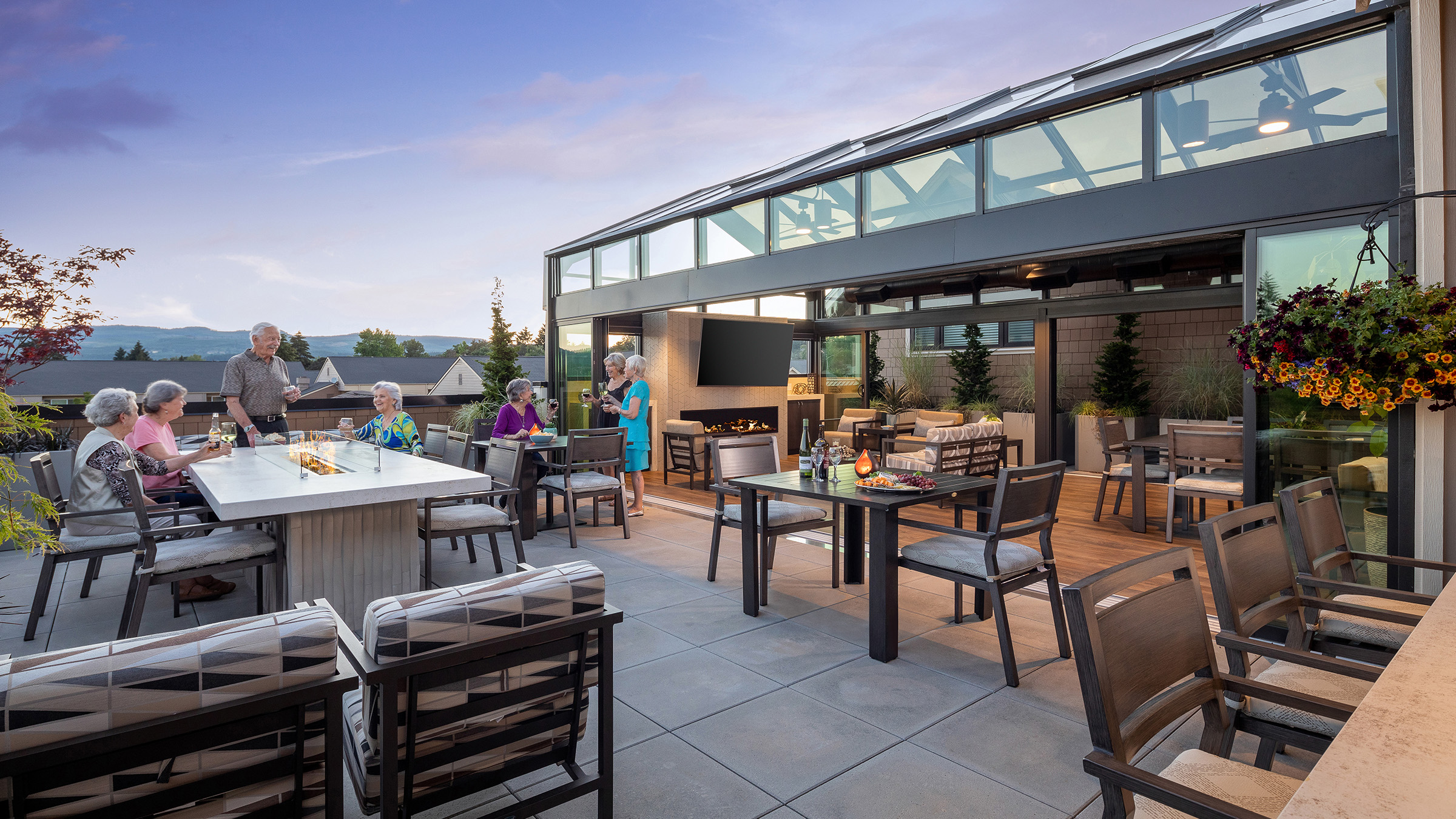 LRS celebrated the proud timber history of the City of Dallas with exposed timber trusses and Pacific Northwest detailing, which express durability and permanence throughout the space. The Lodge entry and fireplace greets the community with a warm palette and reclaimed wood detailing. These references from nature provide a calming and healing sense of place.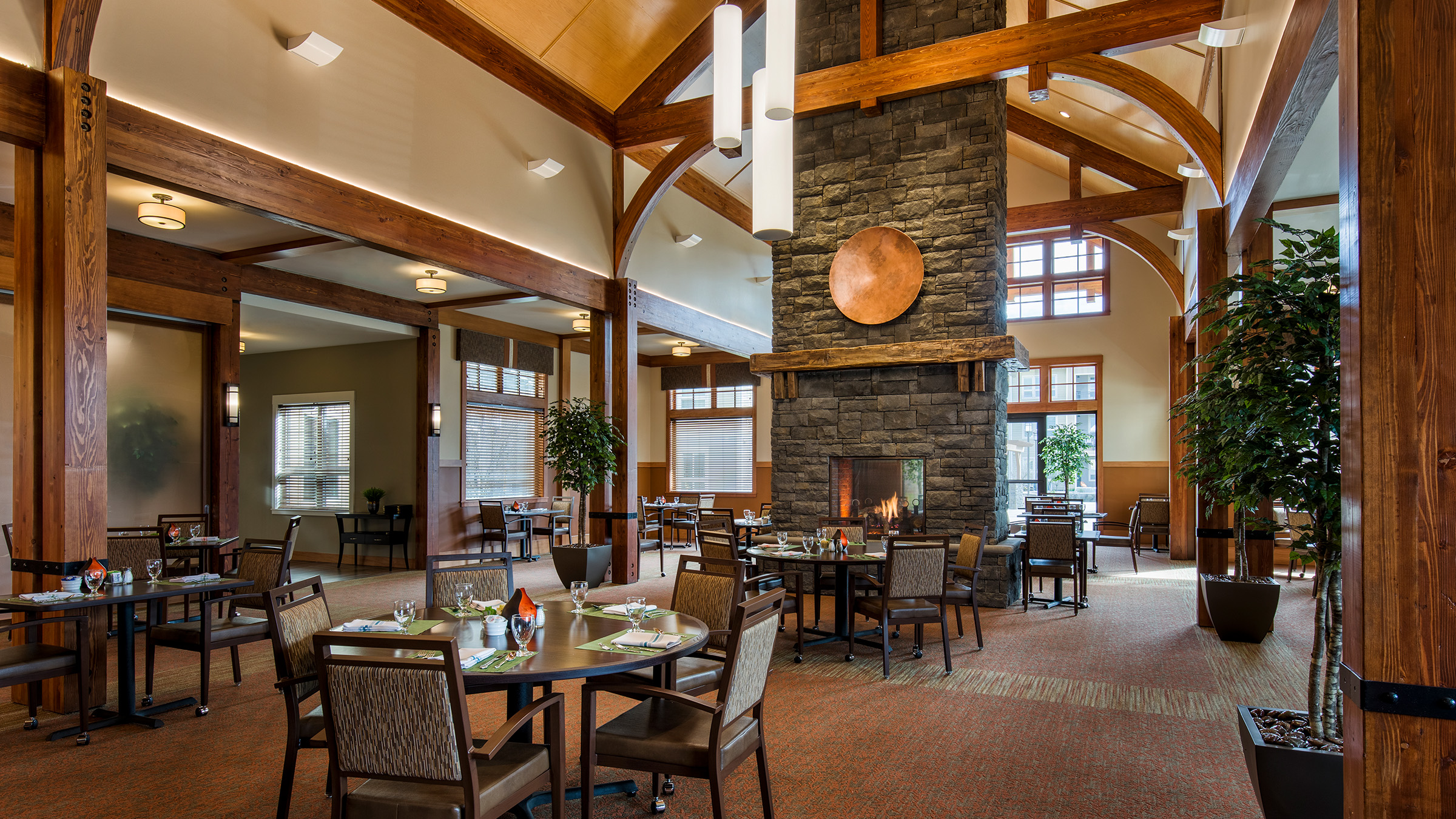 A rooftop glass sunroom with sliding doors opens to the outdoor living area. The sunroom invites residents to enjoy the outdoors regardless of the weather and provides modern comforts for use at night. It features lounge seating and tables, a television, fireplace, lighting, fans, and kitchenette. Another amenity that improves the quality of life at the community.