Grant Park Village II is a residential building located on a former industrial site. Inspired by the community and its transitions, the design team wanted to create a second phase for Grant Park Village that fit in contextually with the previous phase while also standing independently. This ambition was achieved through careful detailing, considerate planning, and innovative solutions.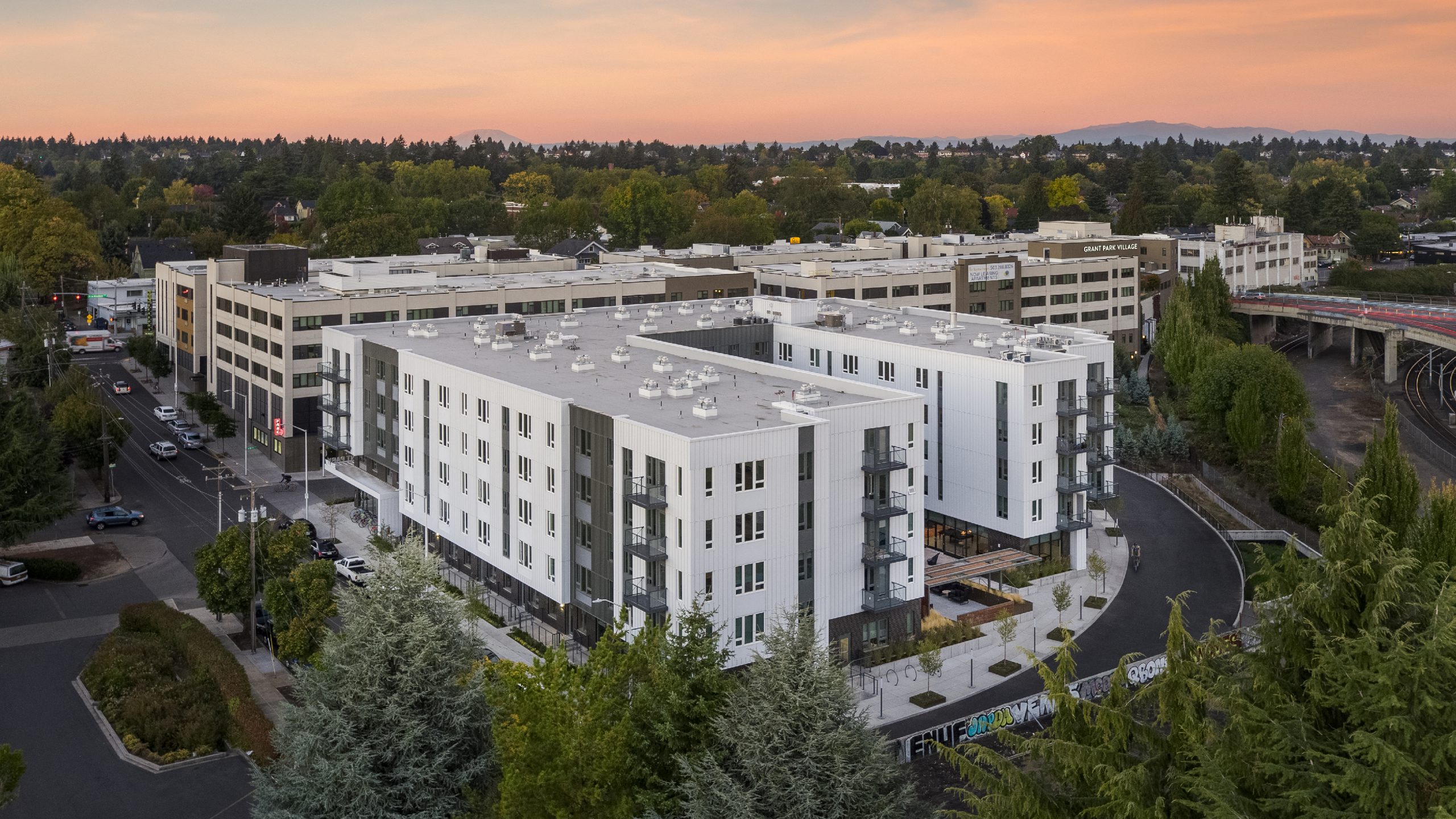 For this immense complex, setting it apart from other large structures in the  area required focusing on the smallest  details. The design team approached the exteriors piece by piece, selecting color palettes and materials that created visual variety and offers a tactile experience for end-users.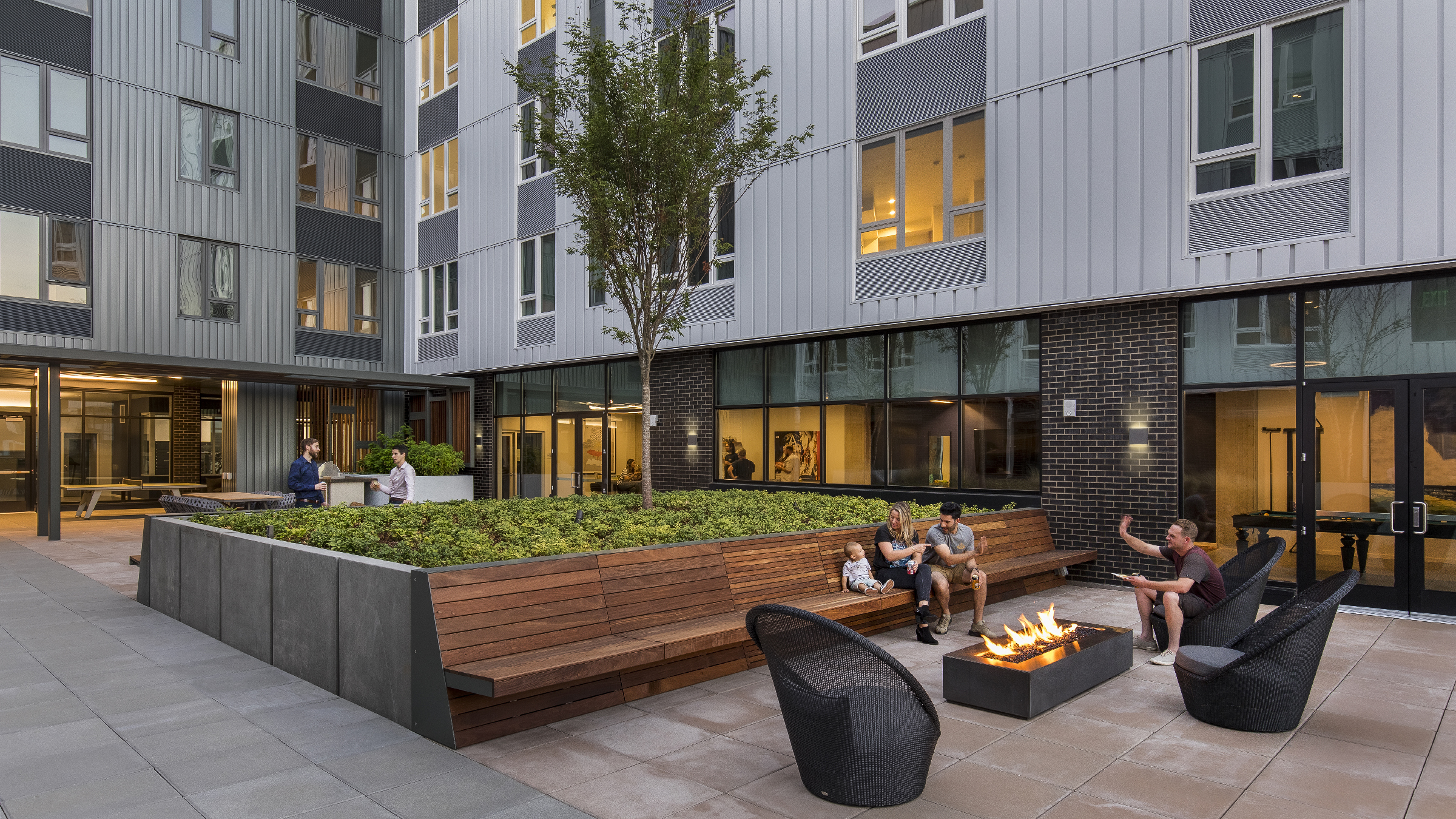 The brick selected used a flash finishing process, giving it a varied appearance depending on the angle at which light reflects along its surface. On higher stories, the team chose metal siding for additional variation. The team wanted to make certain the siding didn't pillow, so they collaborated with tradespeople to learn about the metalworking process, ultimately selecting custom brake shape metal paneling with extra depth to ensure crispness and rigidity, giving the project its clean finish.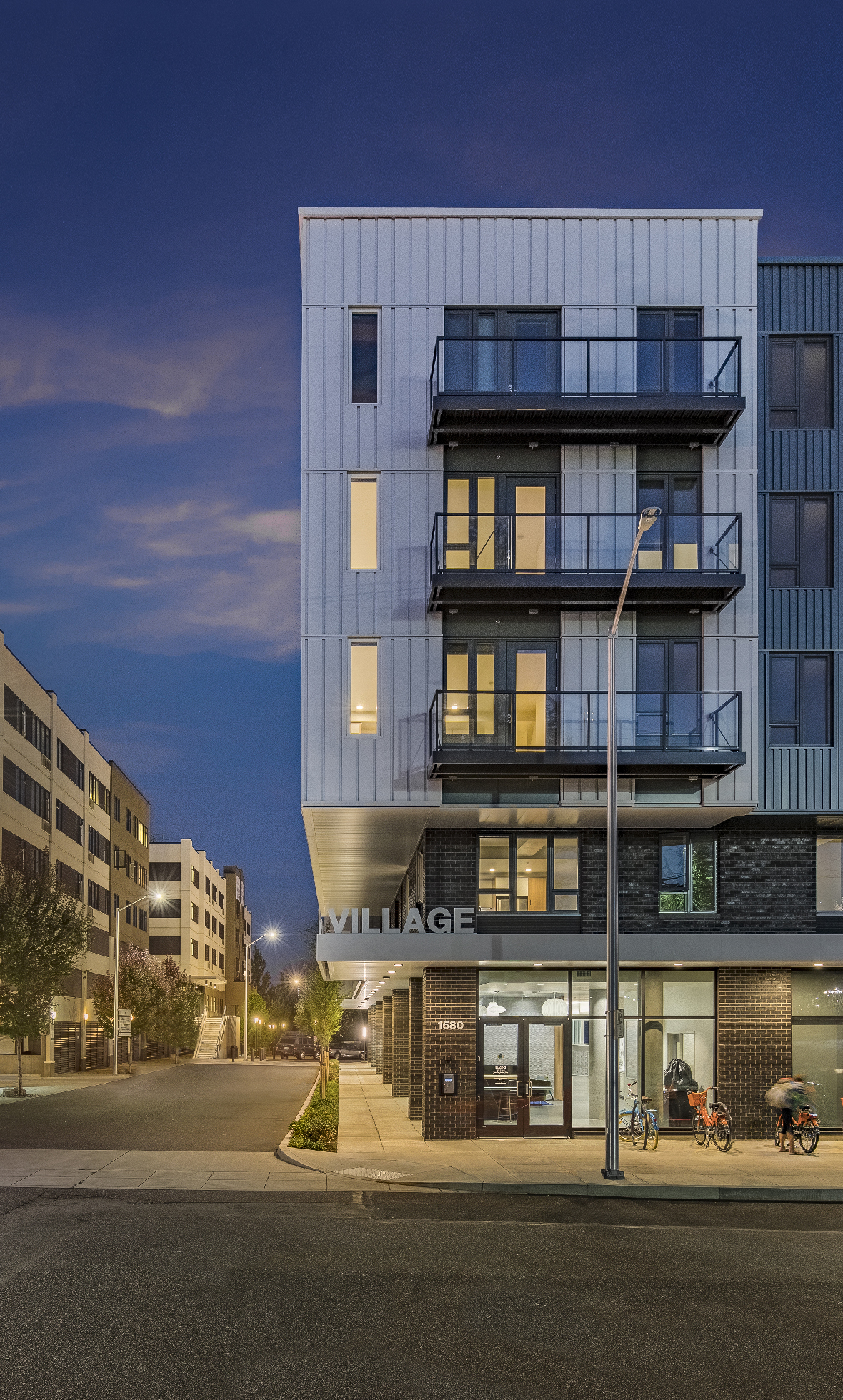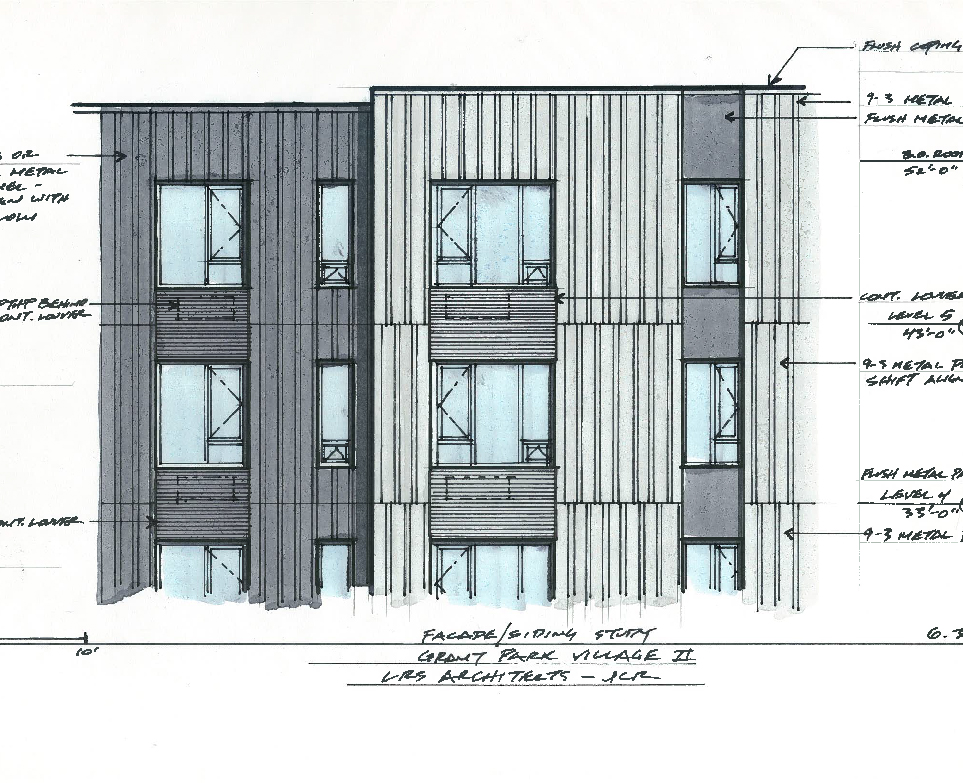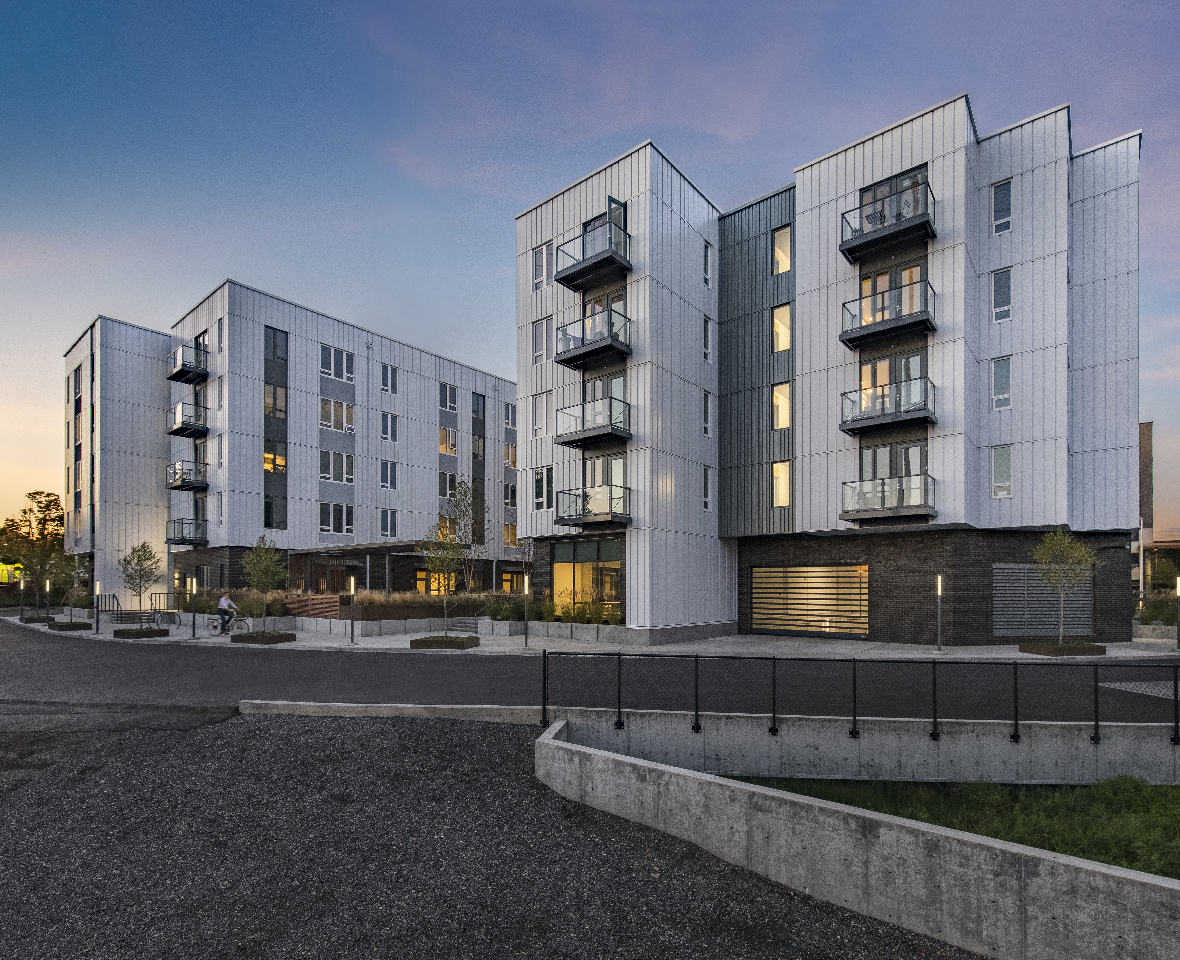 The interiors team brought in distinctive patterns and finishes to create visually interesting spaces and complement the textures and contemporary aesthetic of the architecture. Designers knew the scale of the building would require unique solutions to make the interior feel both welcoming and modern. One such solution is found in the corridors. Apartment halls are often overlooked areas with limited design consideration—not so in Grant Park Village II. Designers located L-shaped LED lights to one side of the corridor and painted the walls and ceiling into a grayscale gradient. The resulting asymmetrical design is evocative of a corridor in a boutique hotel.