Construction cost
$14 million
With the goal of adding housing to Northeast Portland's Hollywood District, the Laurel 42 is a six-story building comprised of 100 residential units and 2,000 square feet of street-level retail. Primarily populated by commercial properties, architects combined aesthetic aspects of neighboring buildings while creating a unique development that could stand alone.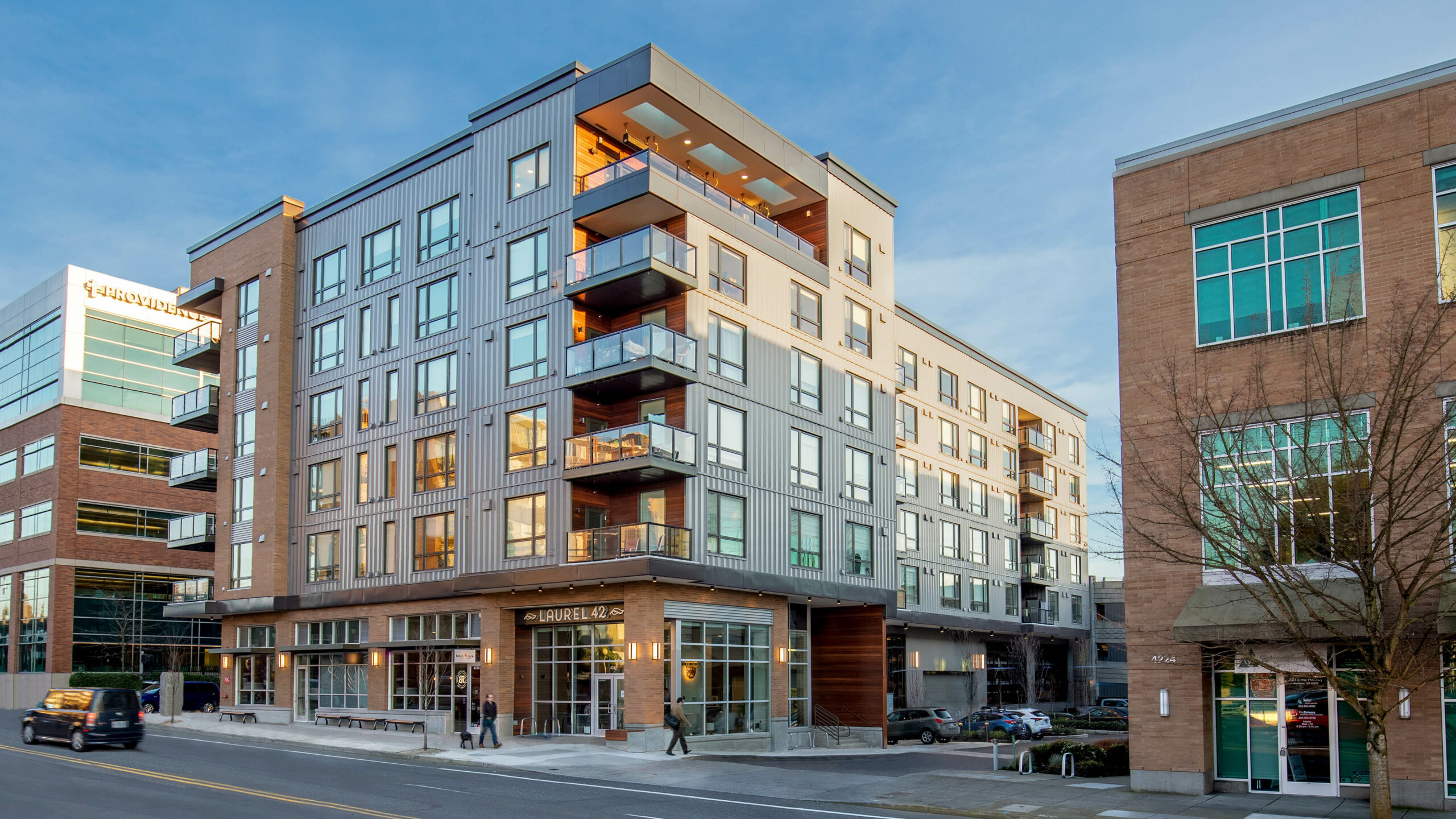 The design team drew inspiration from the Hollywood District's art deco style architecture. Brick lines the ground level of the building with dark metal siding for higher floors.
Open layouts with large windows provide each unit with abundant natural light, and residents can overlook the city from patios and decks, connecting them with their surroundings. Canopies and benches support the pedestrian activity.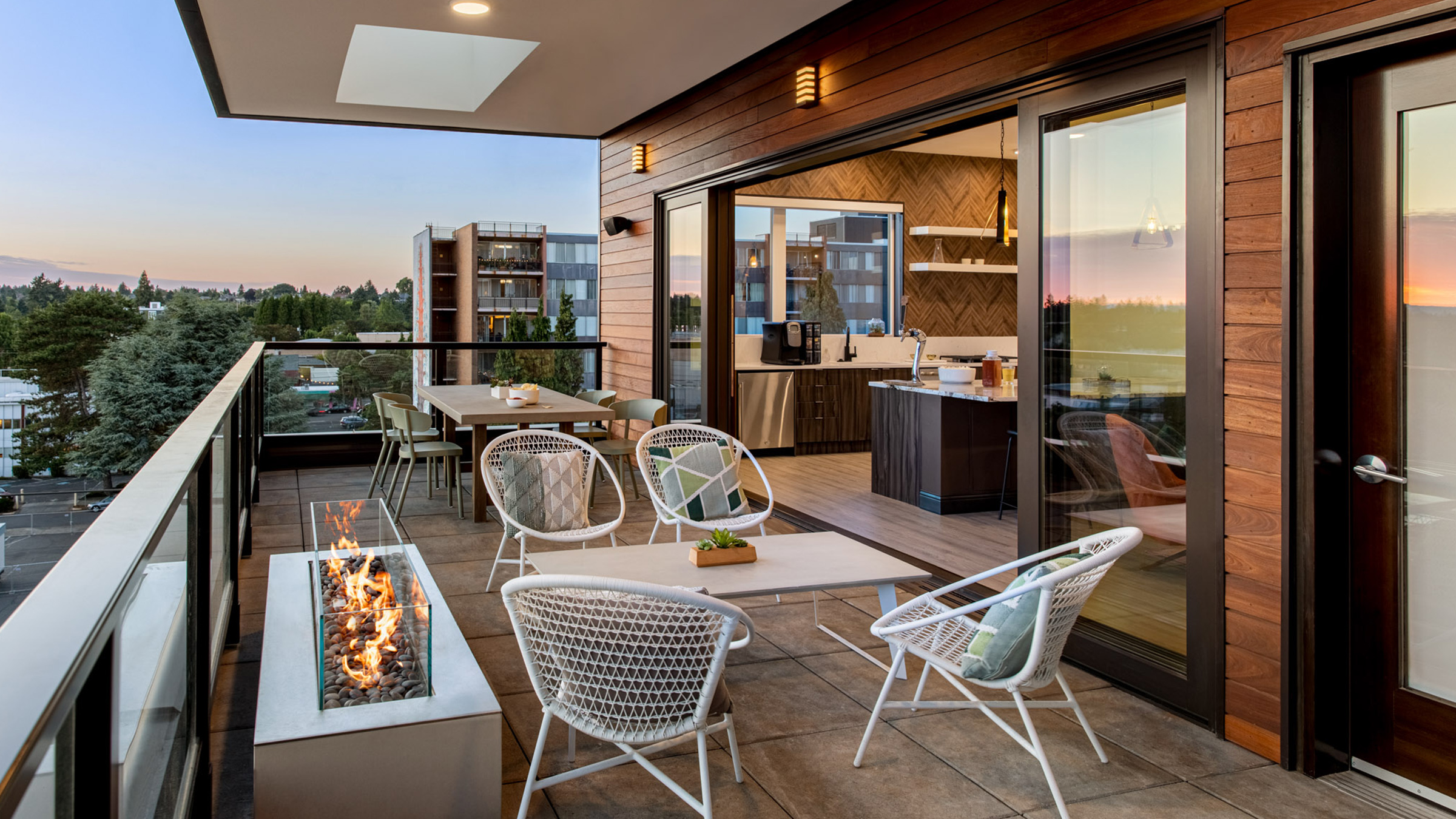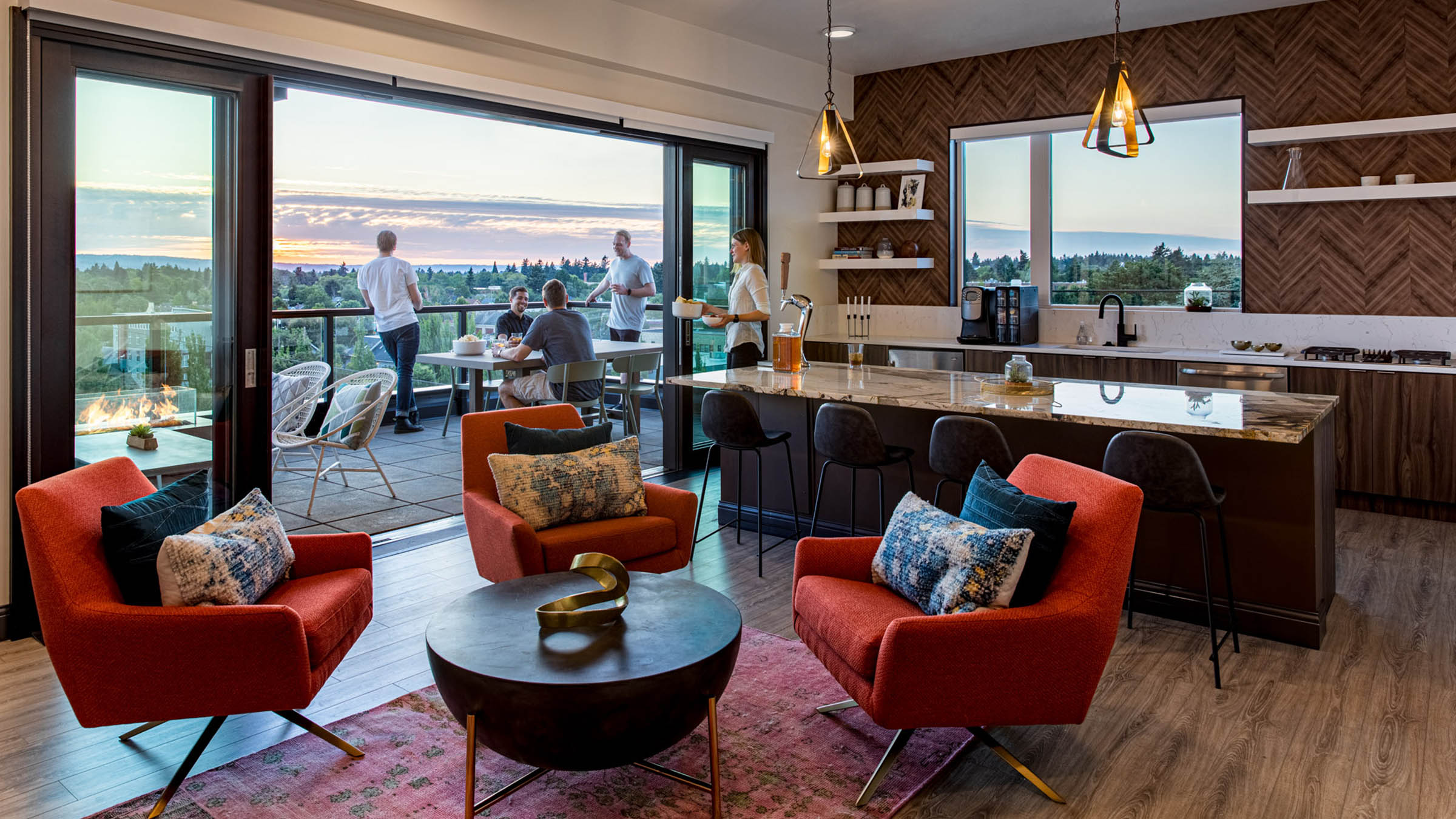 The apartment offers tenants the best of urban living with proximity to multiple methods of public transportation one block from the Hollywood Transit Station that includes both MAX and frequent bus service. Since finding parking throughout the city can be a challenge, the building offers a triple-height stacked mechanical parking system for residents as well as bike storage on every level.