Lake Oswego, Oregon
Milestone Systems Offices
Services
Workplace Tenant Improvement
Headquartered in Denmark, Milestone Systems is a global industry-leading video management software company. Their Lake Oswego branch blends Scandinavian styling with regional influences, creating a work place all its own.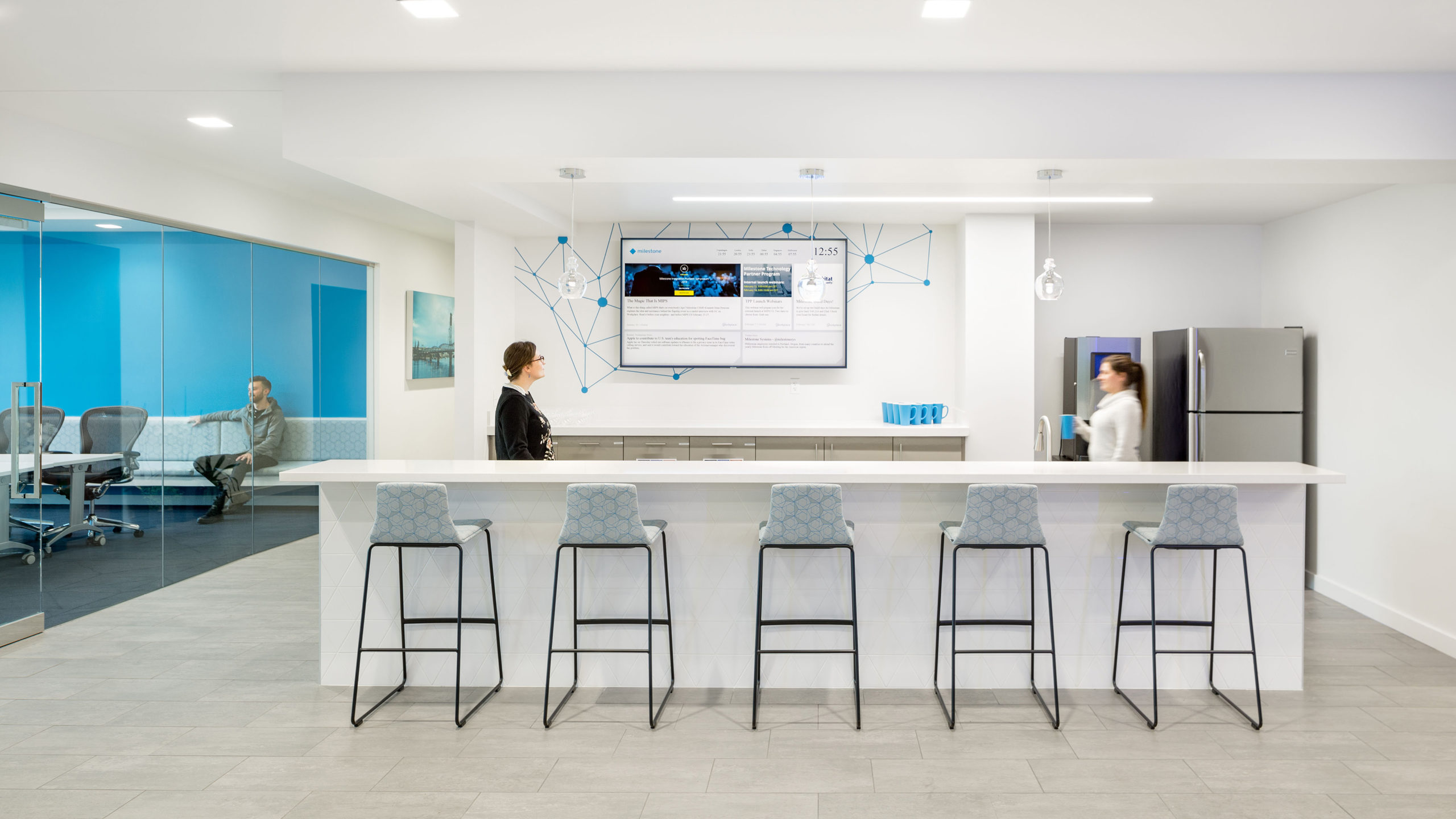 The team worked to update and create a modern space for the client. Designing for communication and teamwork, the new single floor workplace utilizes a collaborative open layout and large breakroom for employees. Technology such as video operators and a game room are incorporated in the space, while acoustic ceilings absorb sound in the open office area.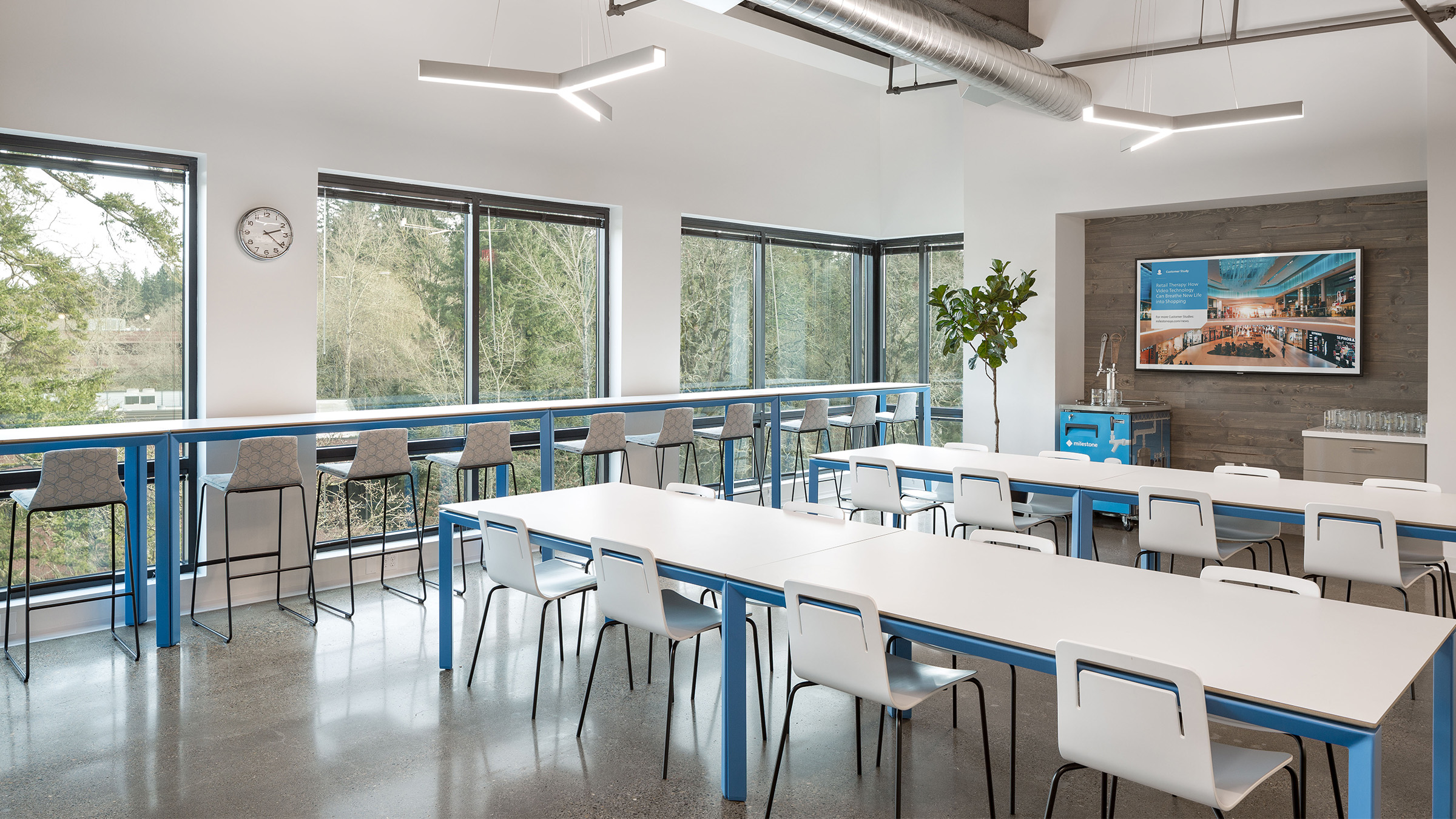 Clean lines and modern furnishings create a welcoming, relaxed office environment. Felt panels in the ceiling subtly indicate seating and collaborative areas. Workstations and community areas line large windows, giving employees access to ample natural light. A Neutral palette continues throughout the space with concrete and wood cladding.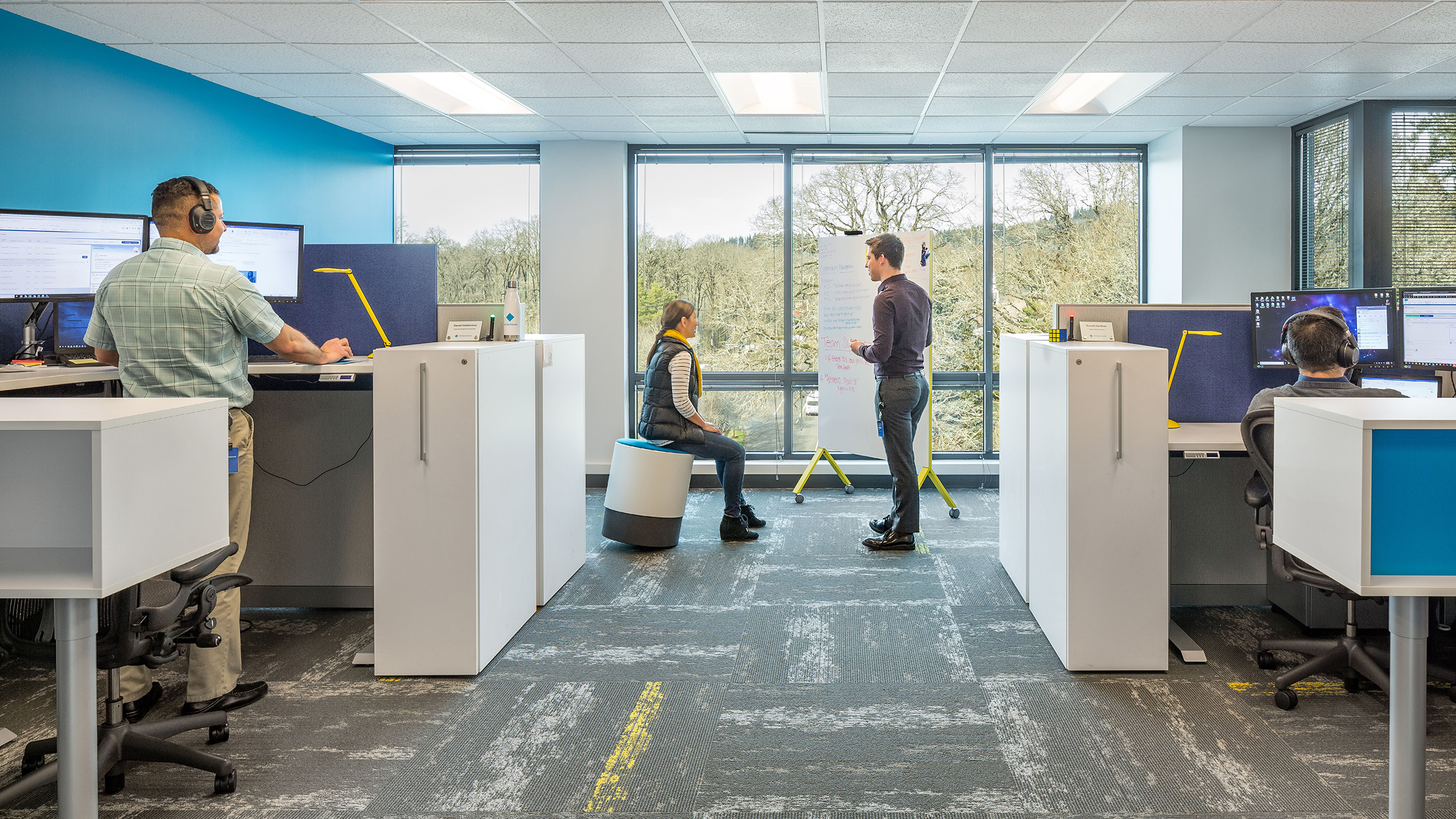 To incorporate a strong brand identity, designers selected finishes, carpets, and graphics that precisely matched the color palette outlined in the company's guidelines. Collaboration zones and conference rooms incorporate a pop of yellow to contrast the brand's blue tones. The diamond logo appears in custom graphics throughout the space such as wall coverings, and fabric found in the benches and flooring.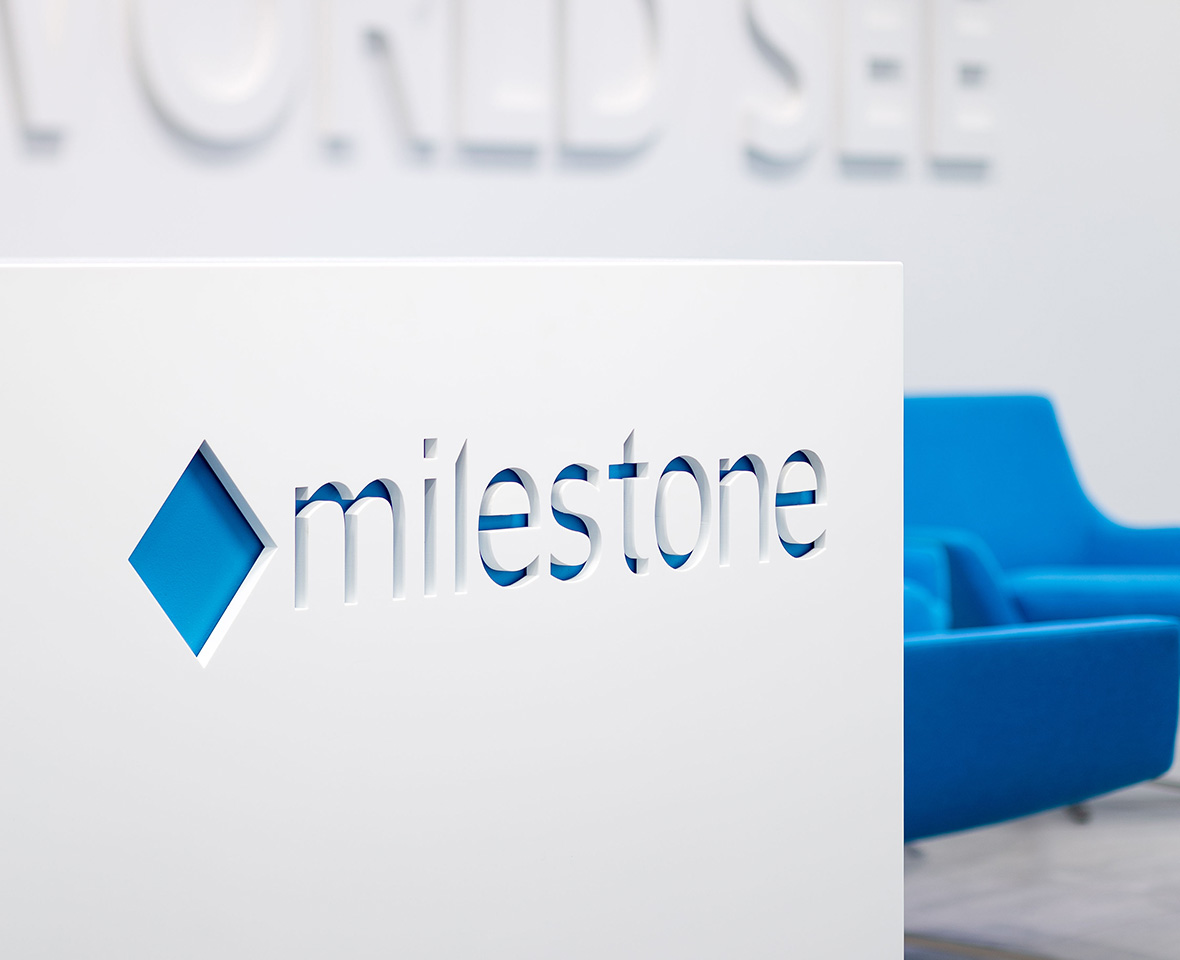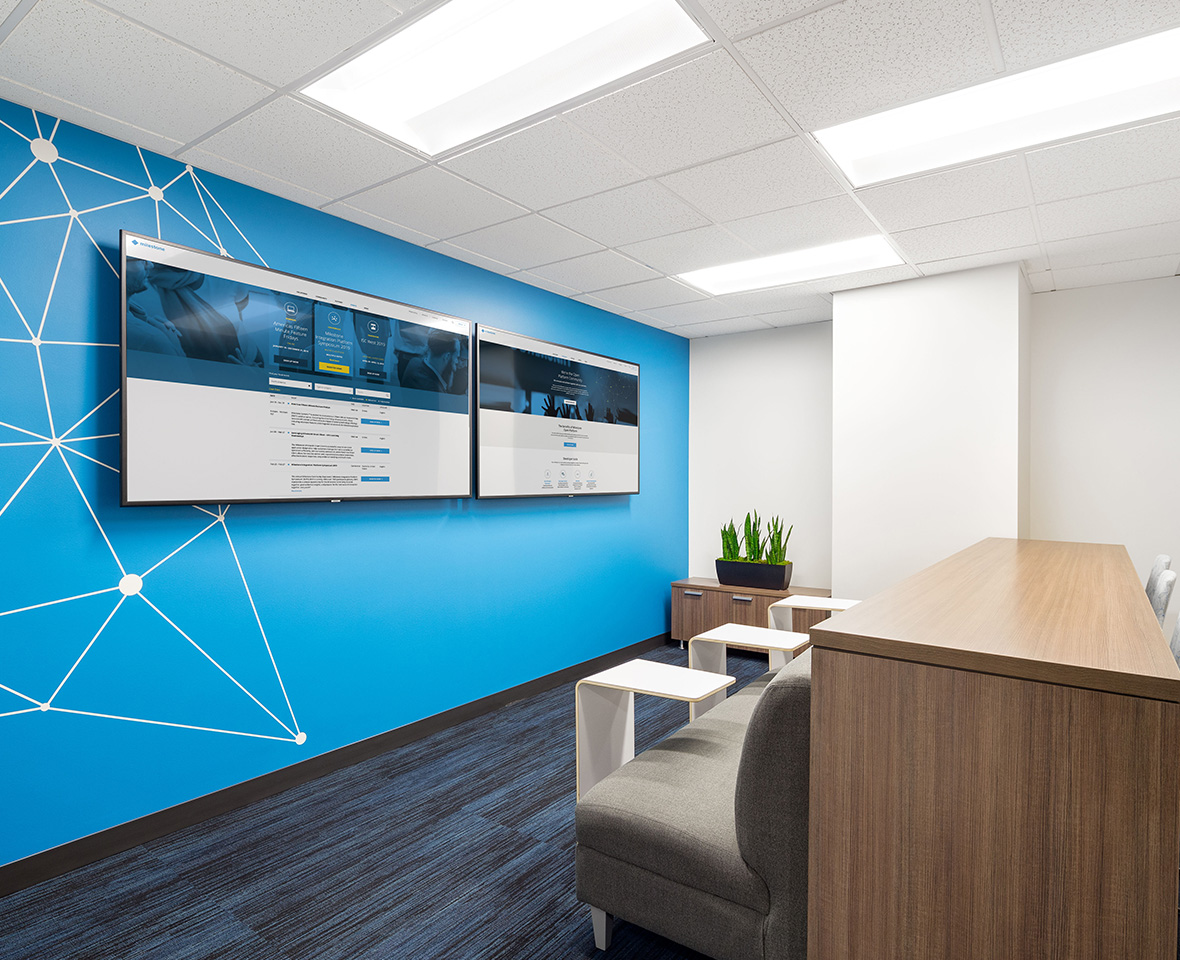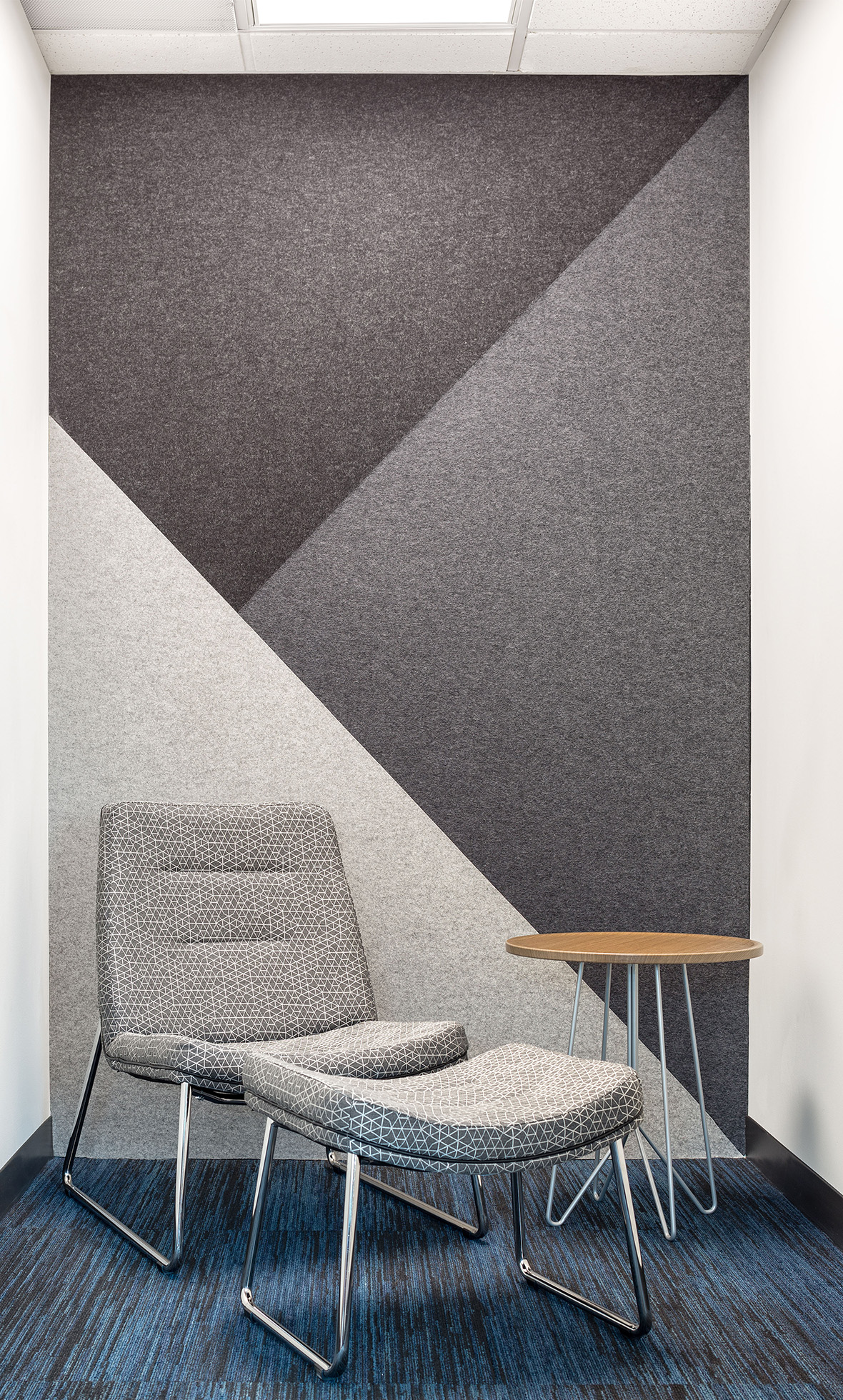 While the majority of the office focuses on employee collaboration, both the lobby and coffee areas provide a different aesthetic. The secured space features a controlled access door to the office area for employees, and a separate door to meeting rooms for clients.