Construction cost
$15 million
Perched on the edge of a hillside, the Misty Ridge Apartments in Happy Valley features a mix of one-, two-, and three-bedroom, apartment units with a standalone clubhouse. A uniquely challenging site due to a significant drop in elevation, the complex is spread out across three, five-level buildings. The elevation change allows for incredible views. Each of the buildings was built over a secure parking podium that is partially buried into the site.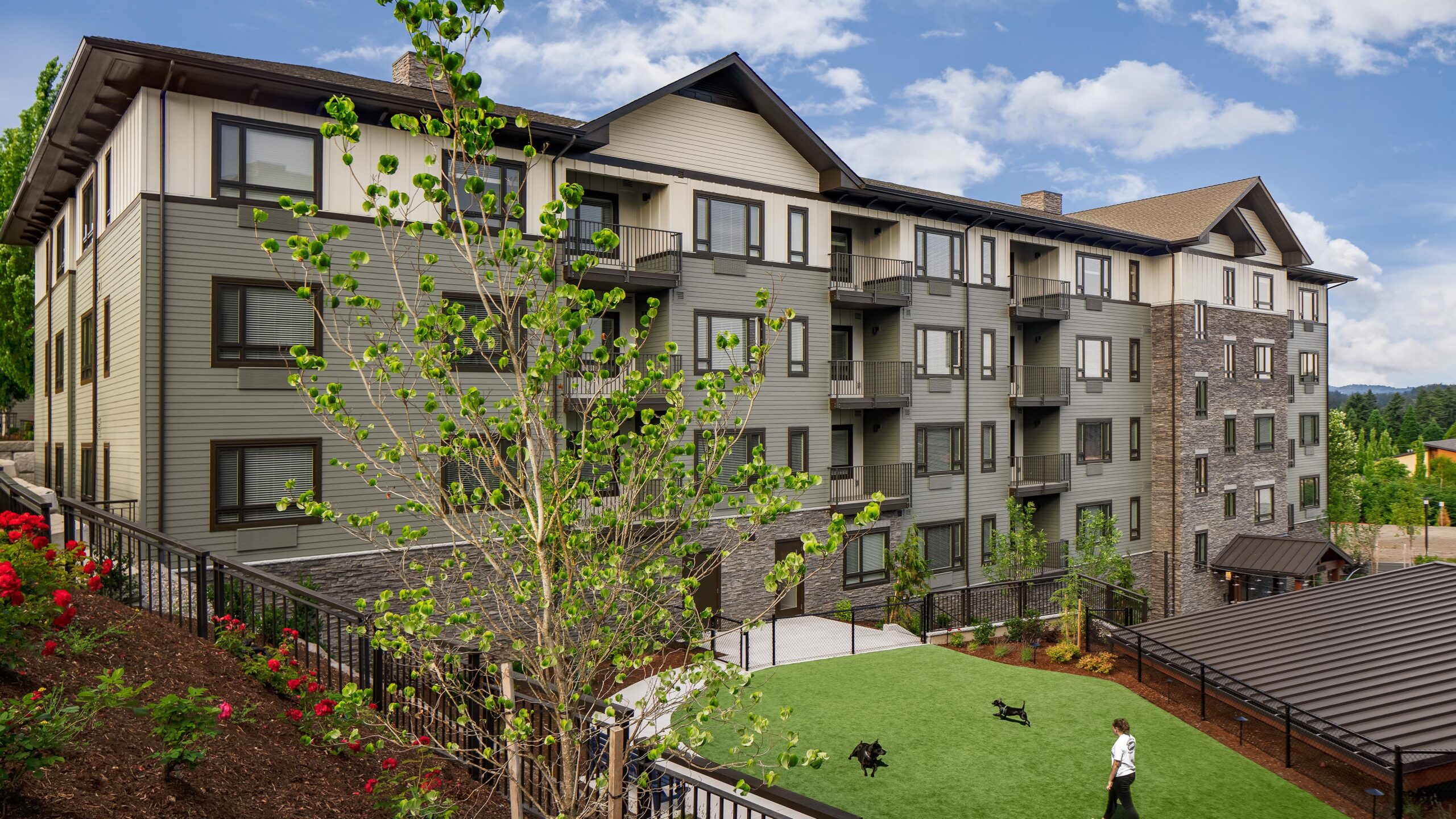 The apartment buildings were designed with the Happy Valley Style in mind and include stone at the base, as well as in accents and chimneys, dentil blocks, a mix of lap and board and batten siding, and timber-framed entries. Bold splashes of color in the "watercolor" carpet tiles and wayfinding accent paint differentiate each building level internally. Units feature contemporary fixtures and rich wood contrasted with light quartz counters and tile backsplashes.
For the clubhouse interior and furnishings, designers selected warm wood tones and contemporary Scandinavian stylings. A geometric backsplash in the open kitchen complements the bold color palette and layered textures, creating an inviting, contemporary space for residents to enjoy.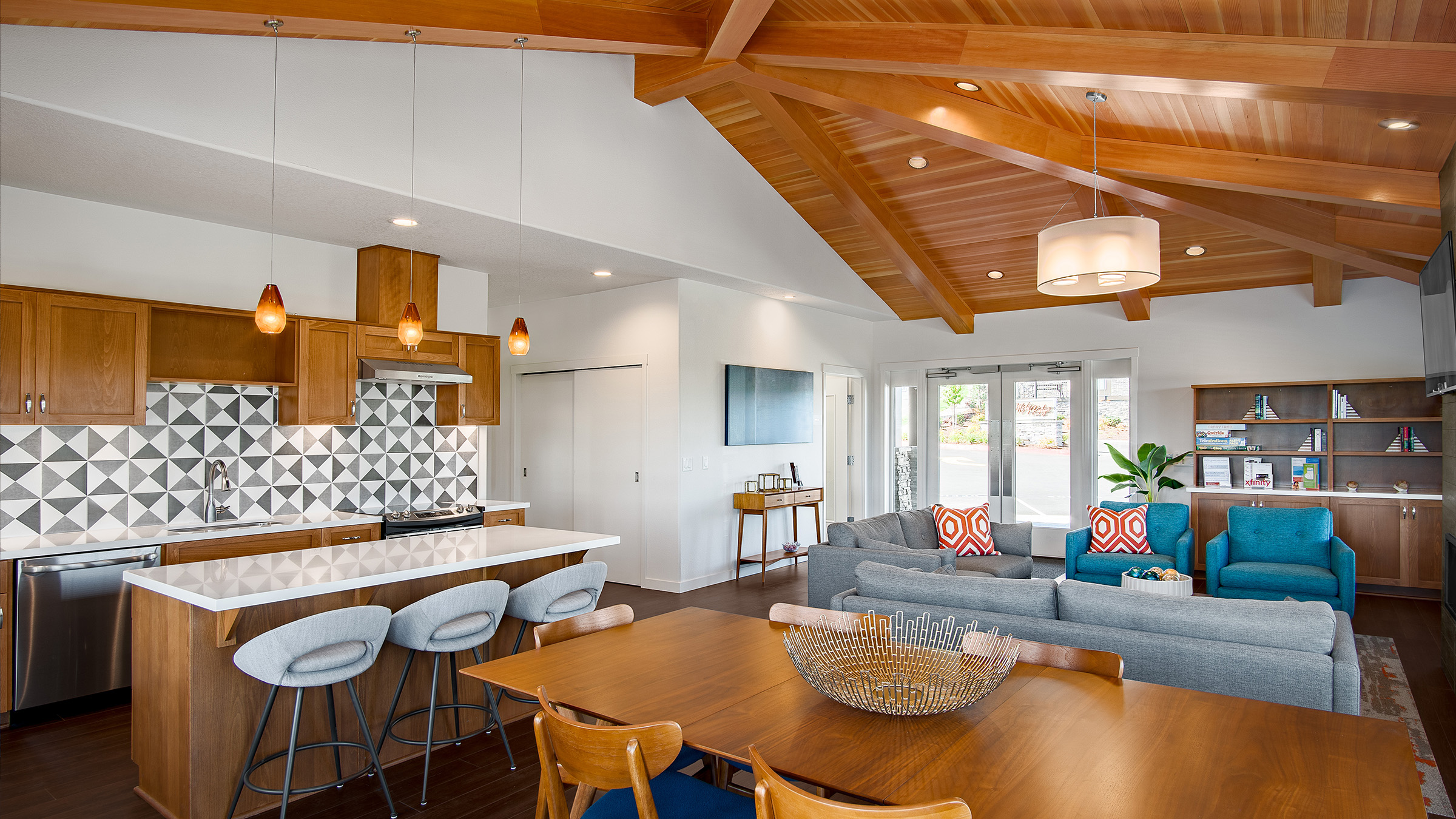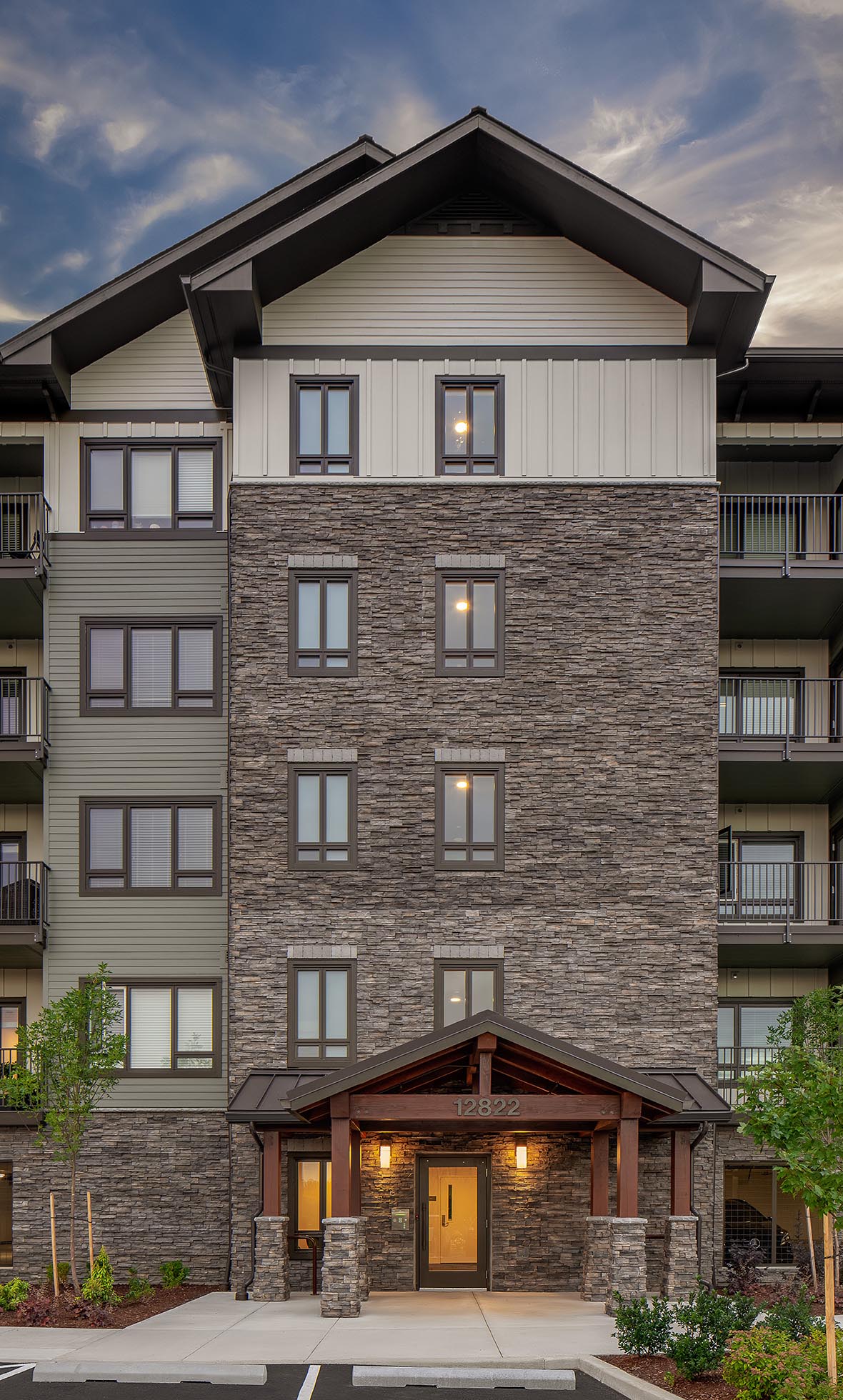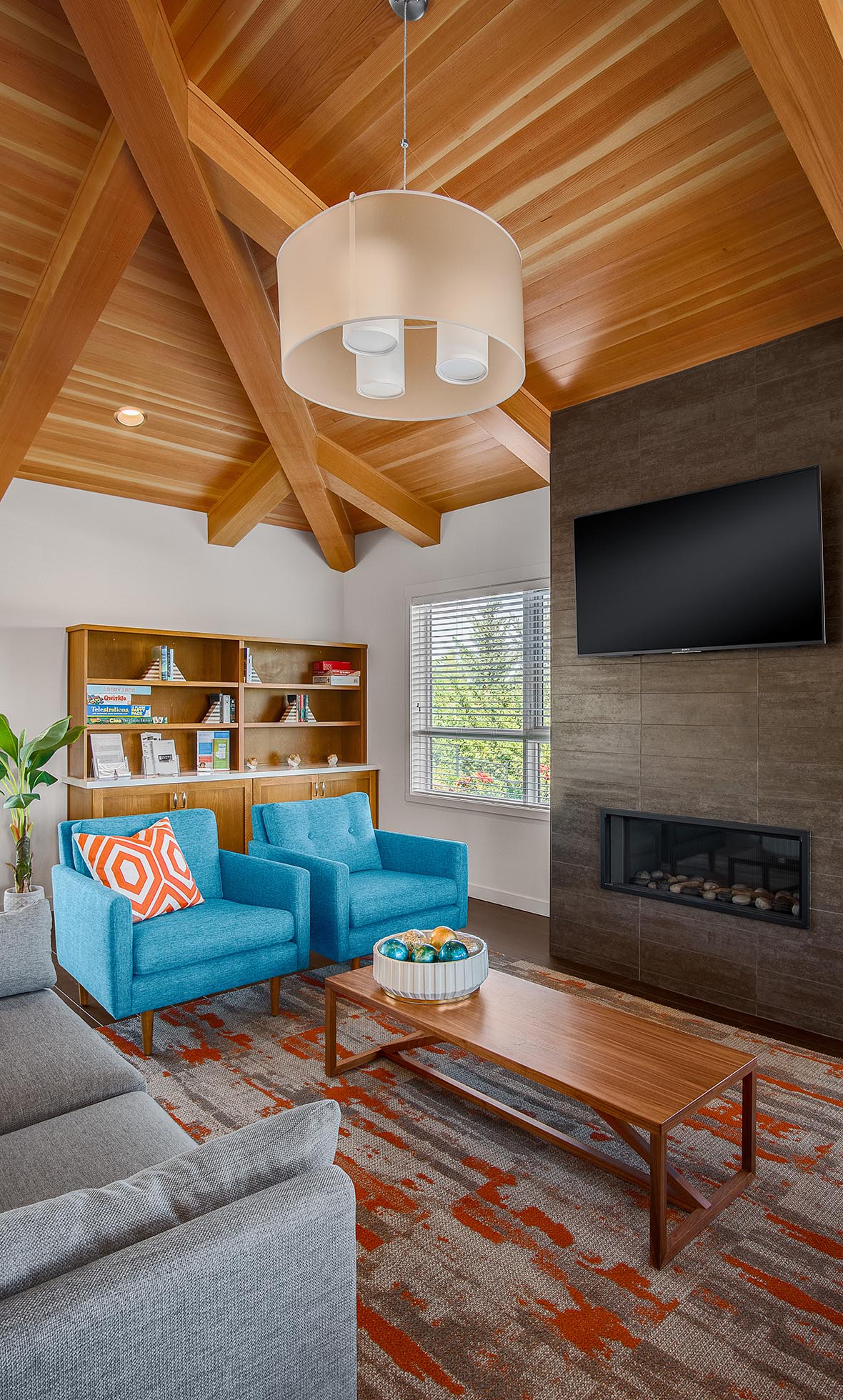 The clubhouse provides indoor/outdoor fireplaces and large patios with sweeping views out to the valley. Residents can enjoy various amenities such as a large covered outdoor BBQ area, expansive outdoor gathering spaces, and a private community dog park.