Portland, Oregon
Premier Gear Office Building
Originally constructed in the 1920s, the Machine Works building in Northwest Portland is an adaptive reuse project that celebrates the industrial history of the space. The former factory consists of four separate structures and takes up an entire city block, with the full space-transformed for creative office use.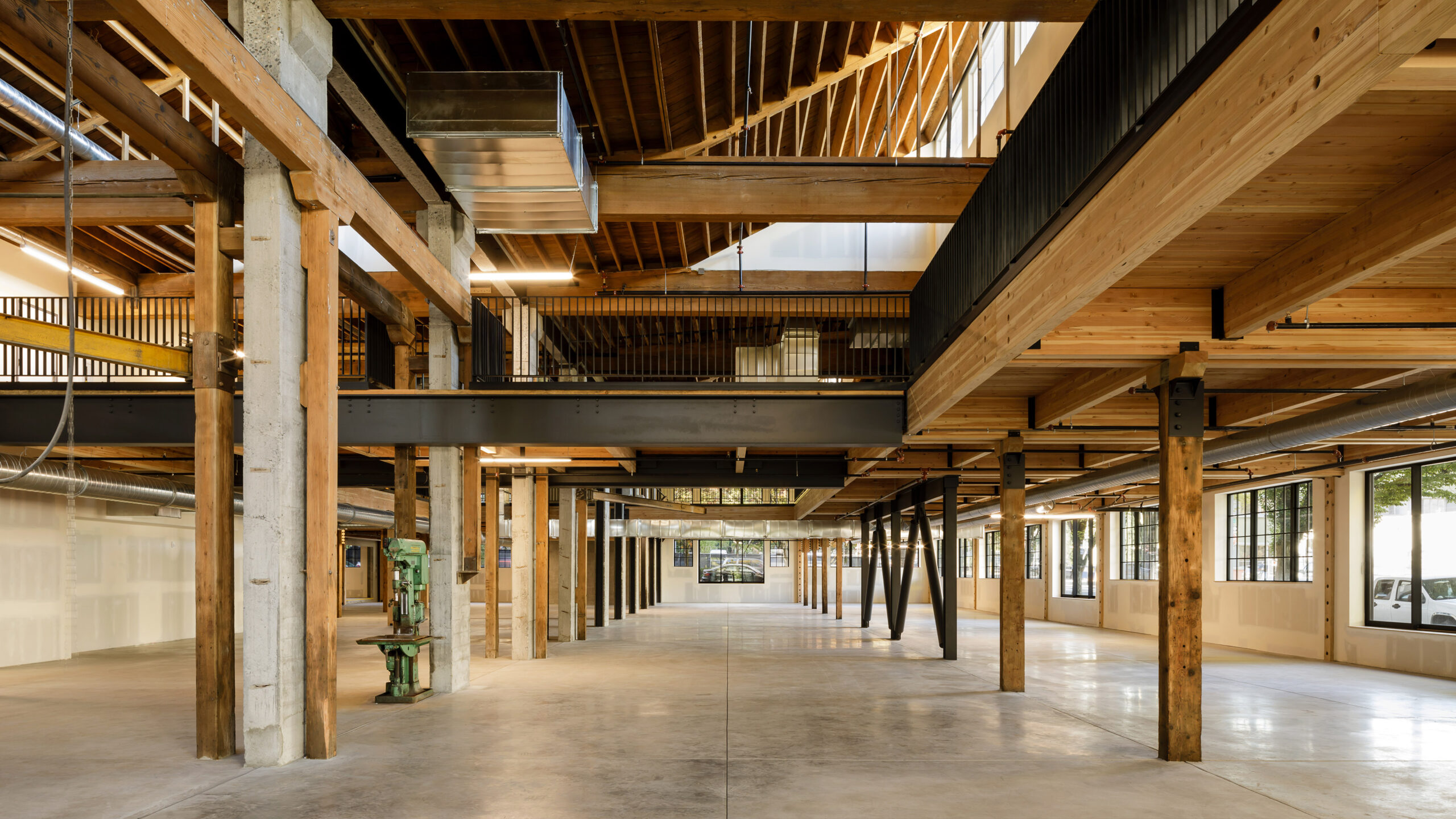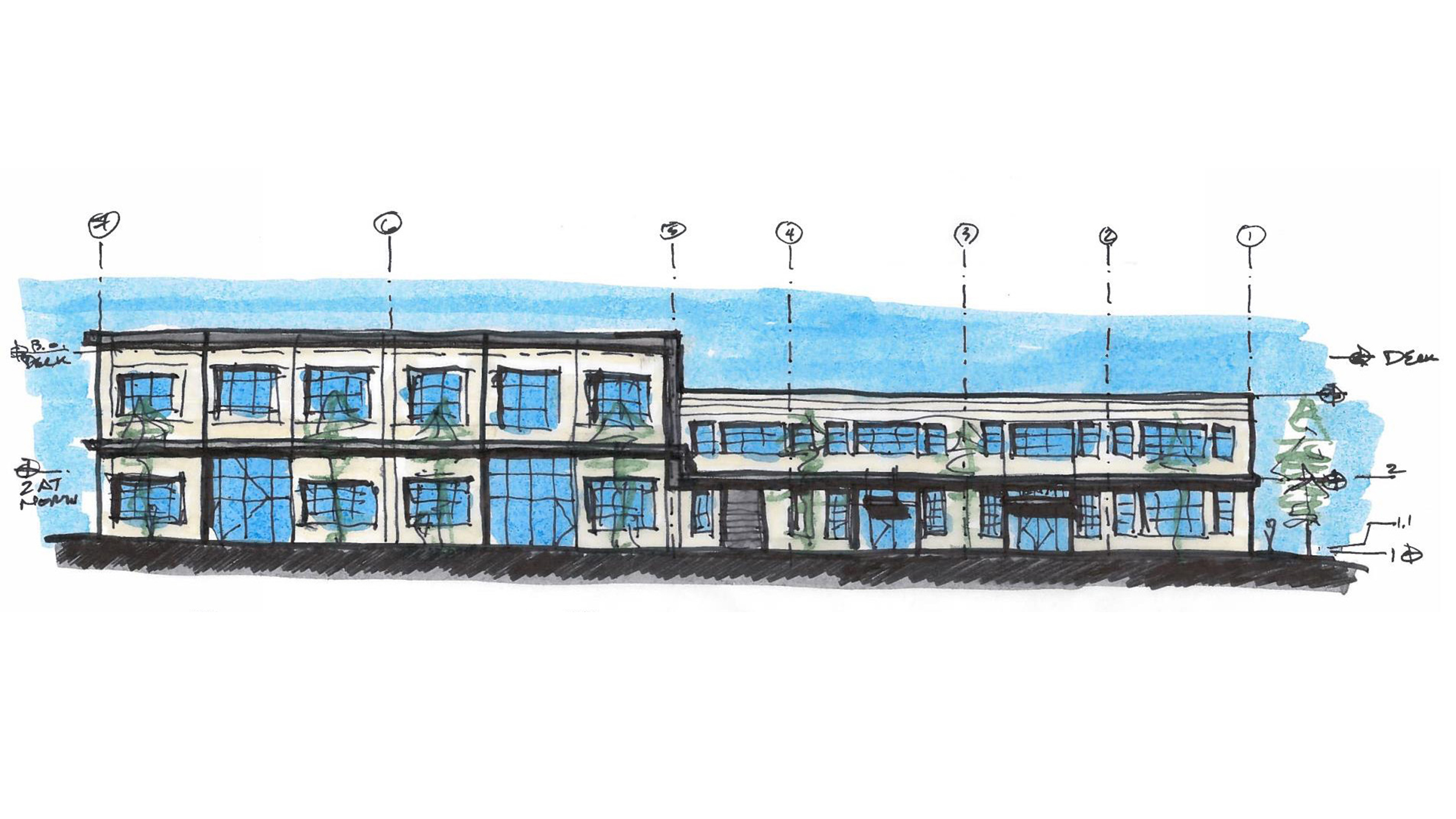 One of the primary goals for the Premier Gear project was to take the disparate piece of each building and unify them into cohesive spaces as well as a cohesive exterior. Through careful renovation, which included adding a second-story level, new entrances, new windows, and a large covered outdoor terrace, the project team was able to accomplish this.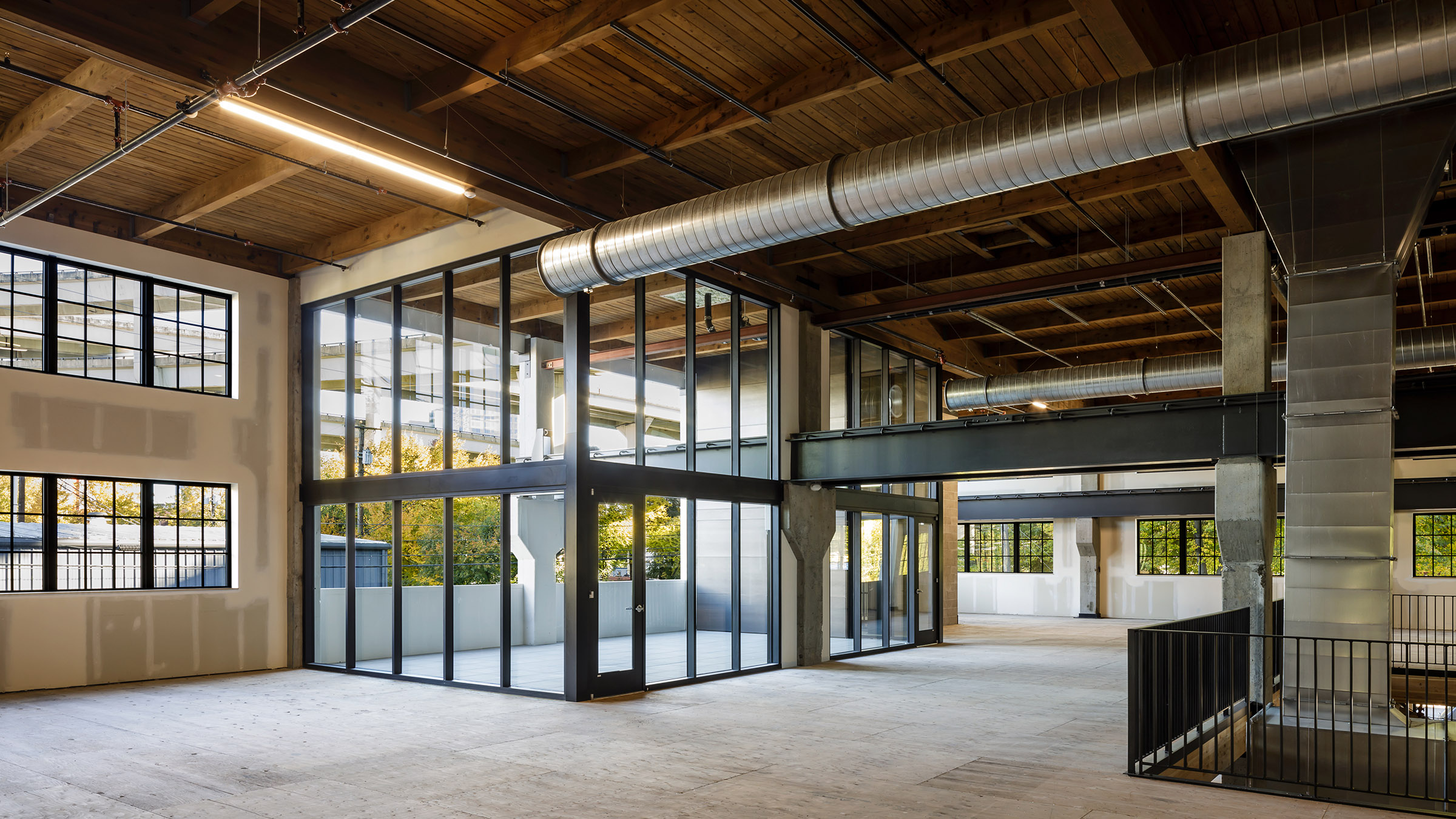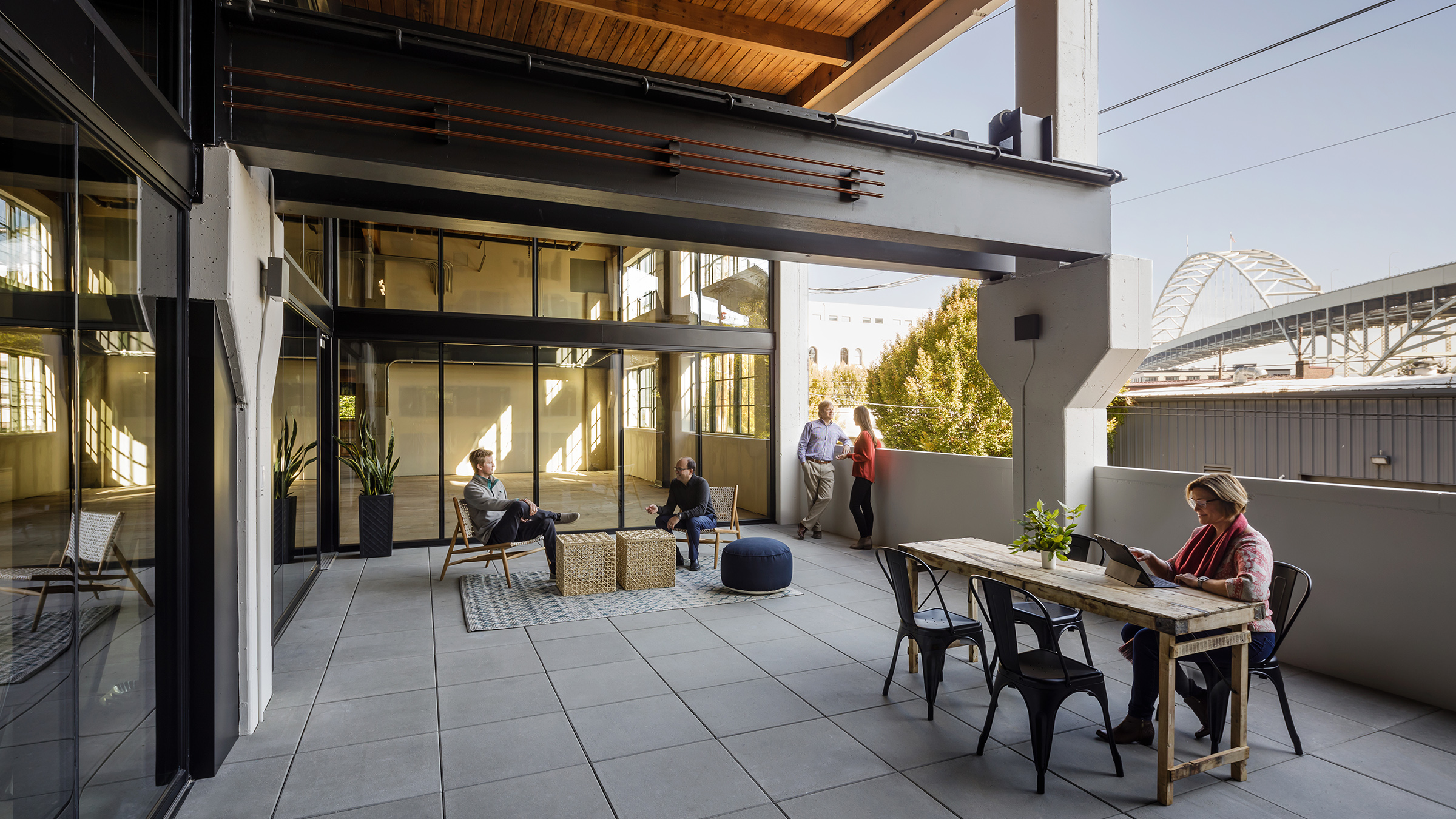 The new design incorporates some of the building's original features and pays tribute to the legacy and work that Premier Gear and Machine Works performed for decades. The plans leave the existing wood structure and decking exposed and the ceilings will remain 20 feet high.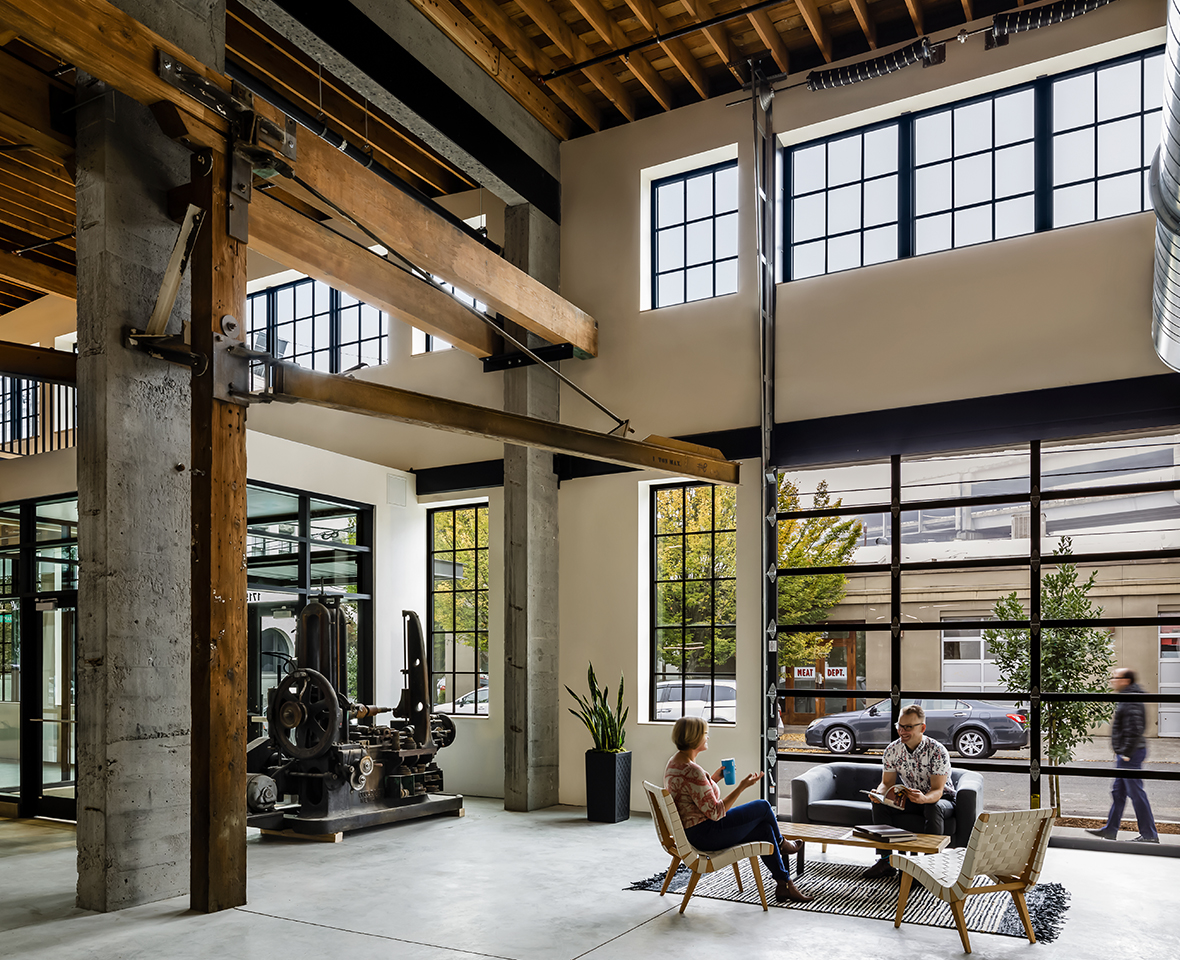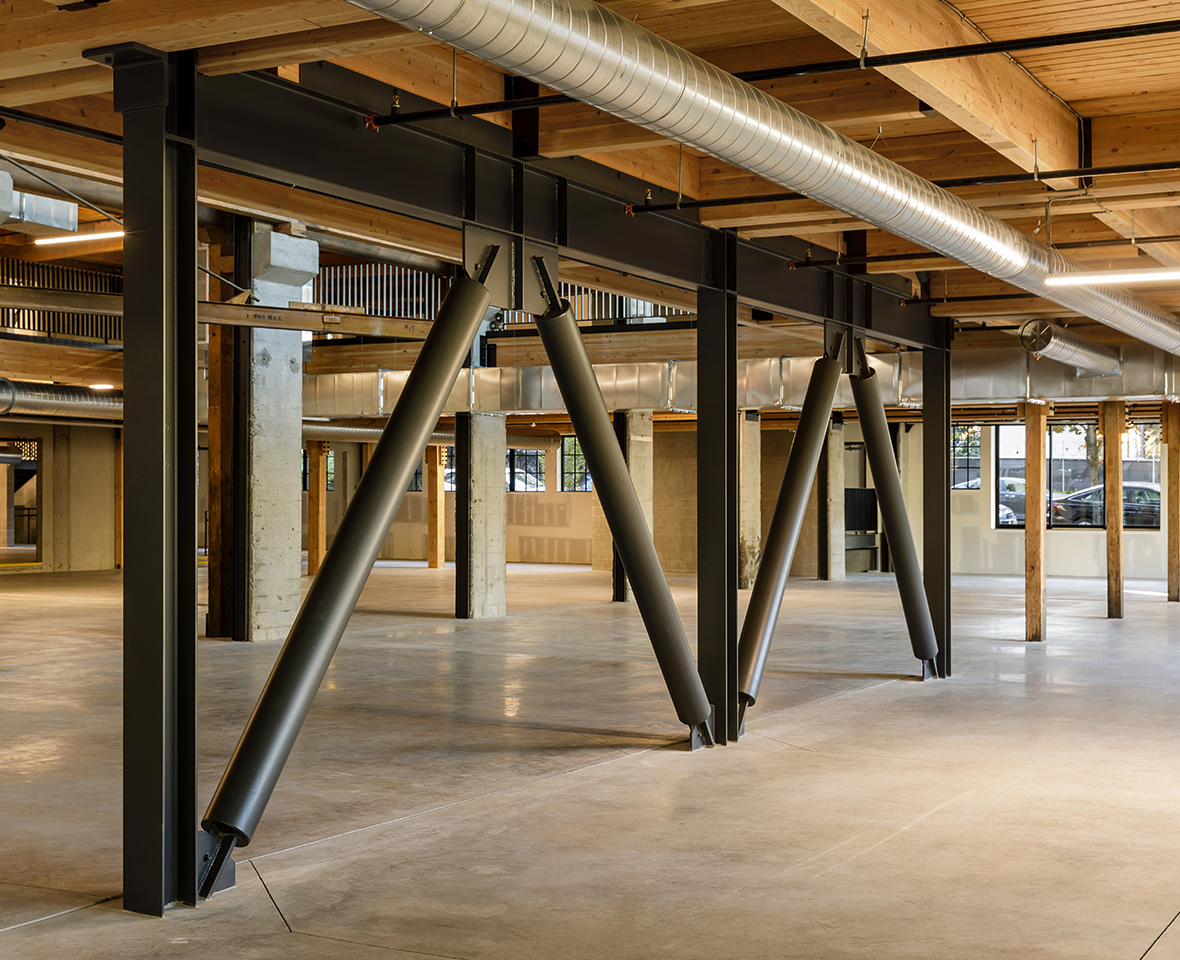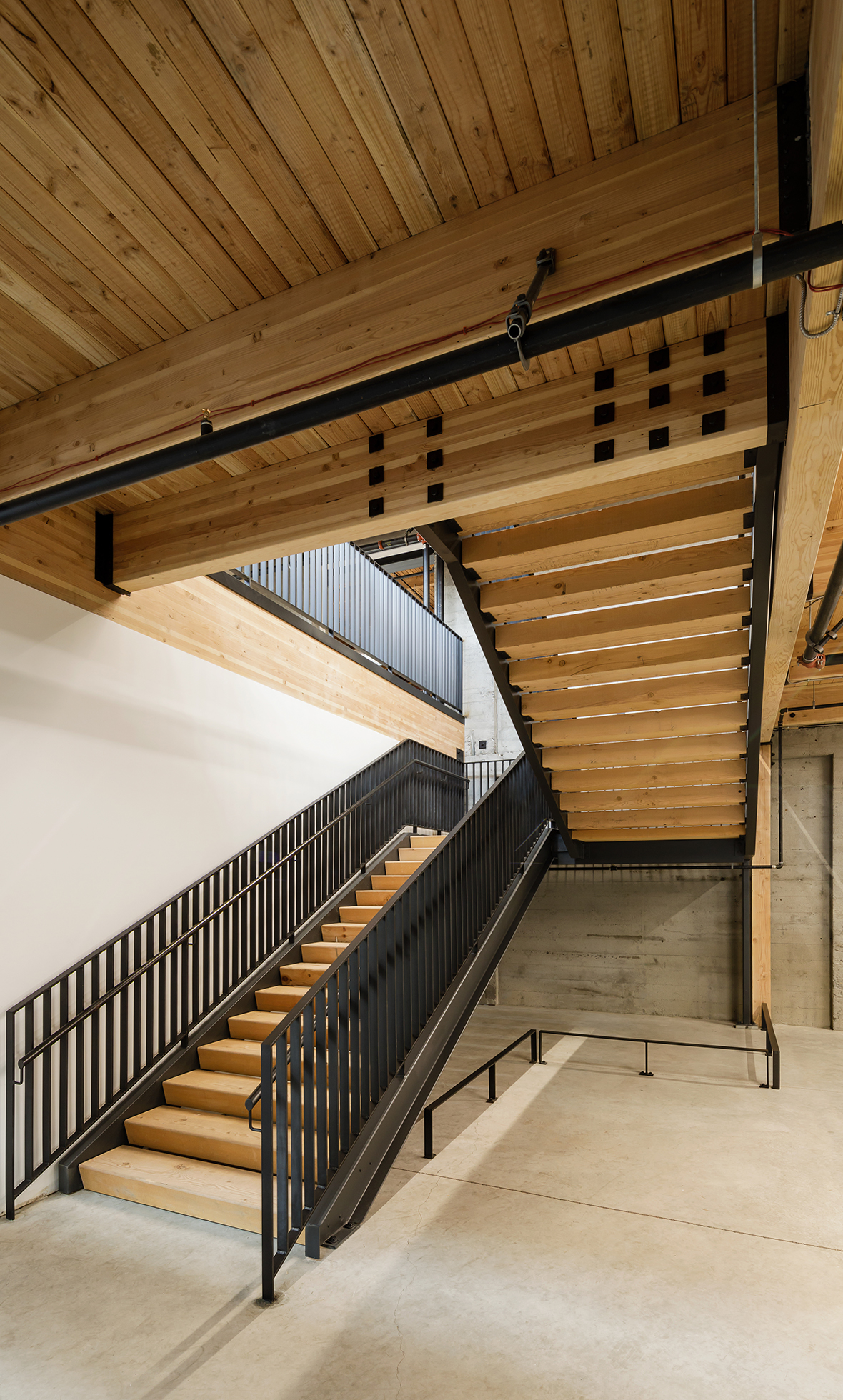 Original sawtooth skylights, as well as the hoists, jibs, and crane rails – including crane rails to be repurposed as bridge supports for the added second level  –are all one-of-a-kind features of the space.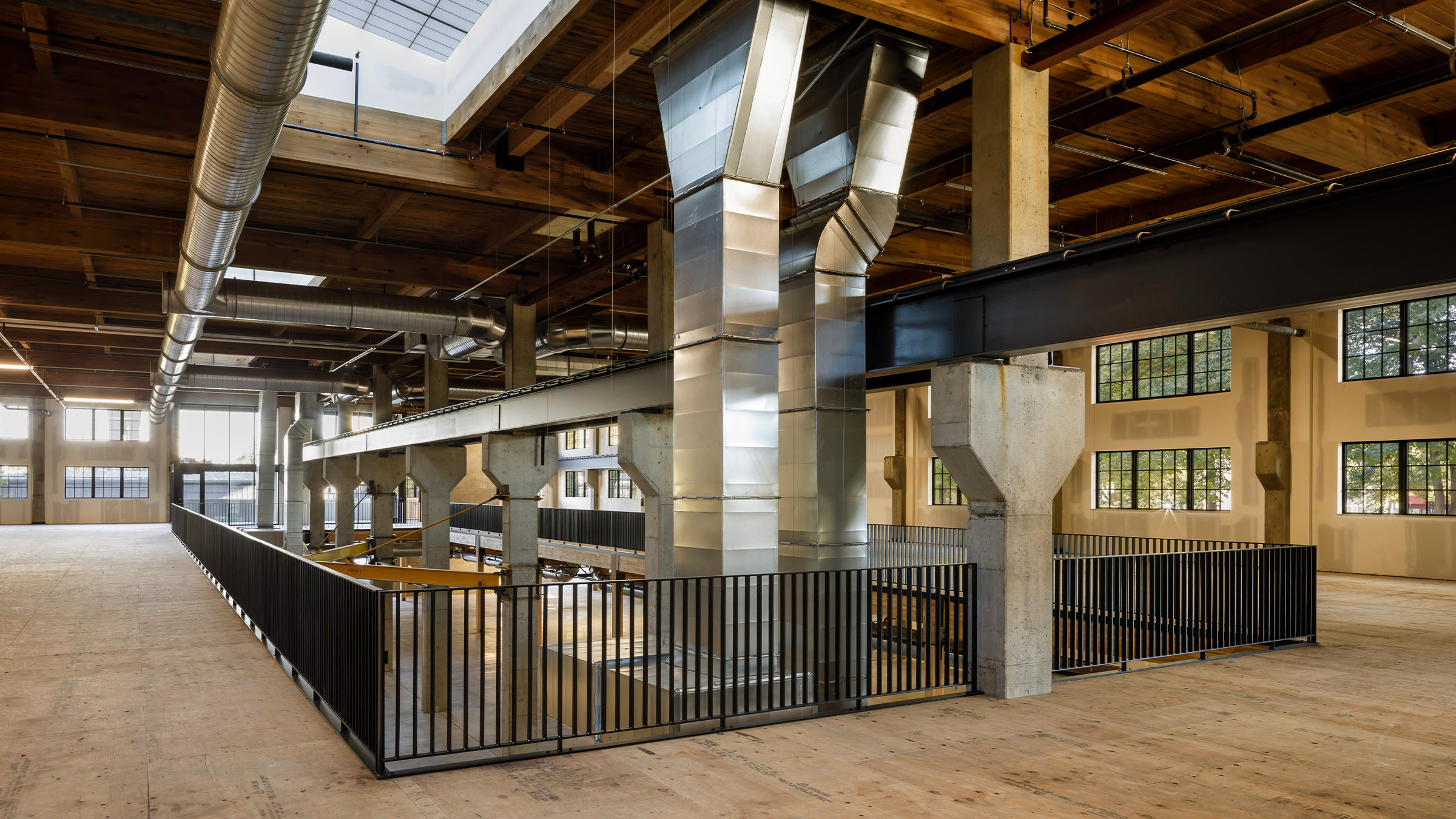 Restore Oregon 2021 DeMuro Award Winner