Construction cost
$3.8 million
Located at NW 2nd Avenue and Davis, Prosper Portland's mission is to create economic growth and opportunity for Portland. The redesigned 220 Building allows Prosper Portland to consolidate its office space to one floor to gain efficiencies and cohesiveness in an open and empowering environment. The project additionally includes a commission room off the street for easy access to the public as well as upgrades to structural, mechanical, electrical, plumbing, and fire sprinkler systems.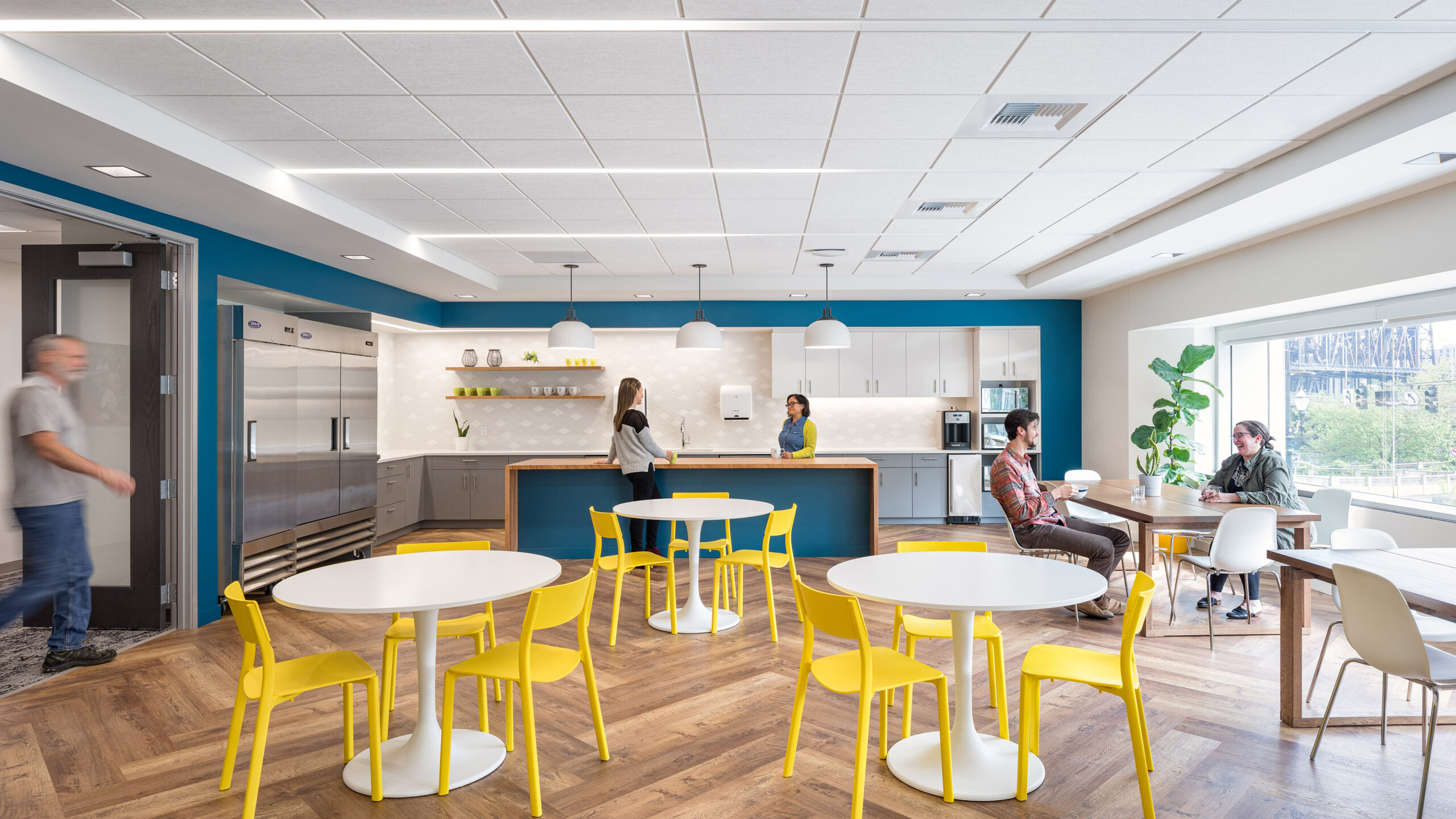 The LRS Design Team incorporated strategic branding and a neutral palette to bring a clean, modern look to the redesign, echoing the company's transparent and inclusive identity. Multiple open collaboration areas, a communal break room, and white board spaces throughout the office allow for secondary meeting spots. Other significant interior improvements include an open structural ceiling, new walls, flooring, doors, cabinetry, and lighting.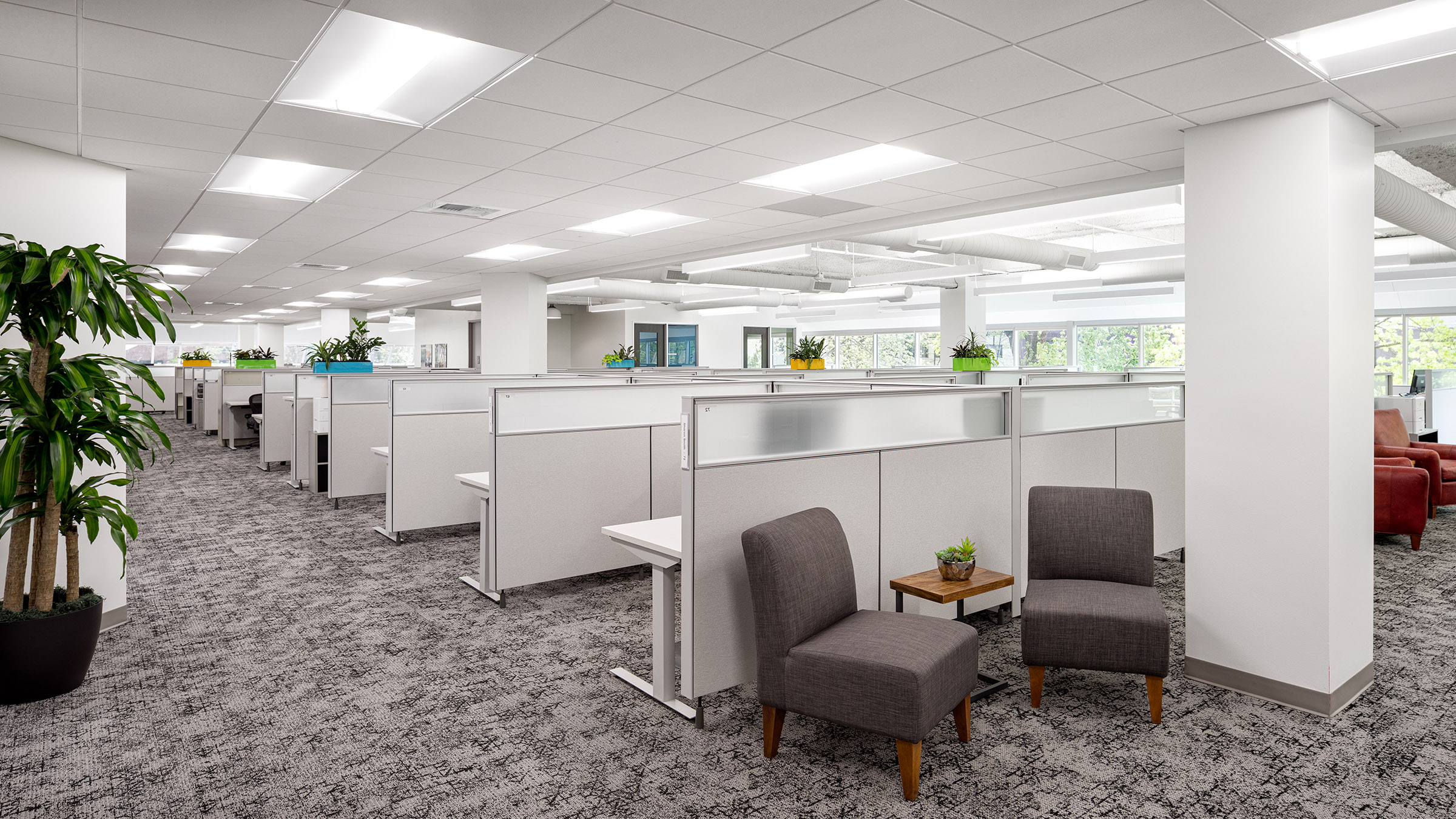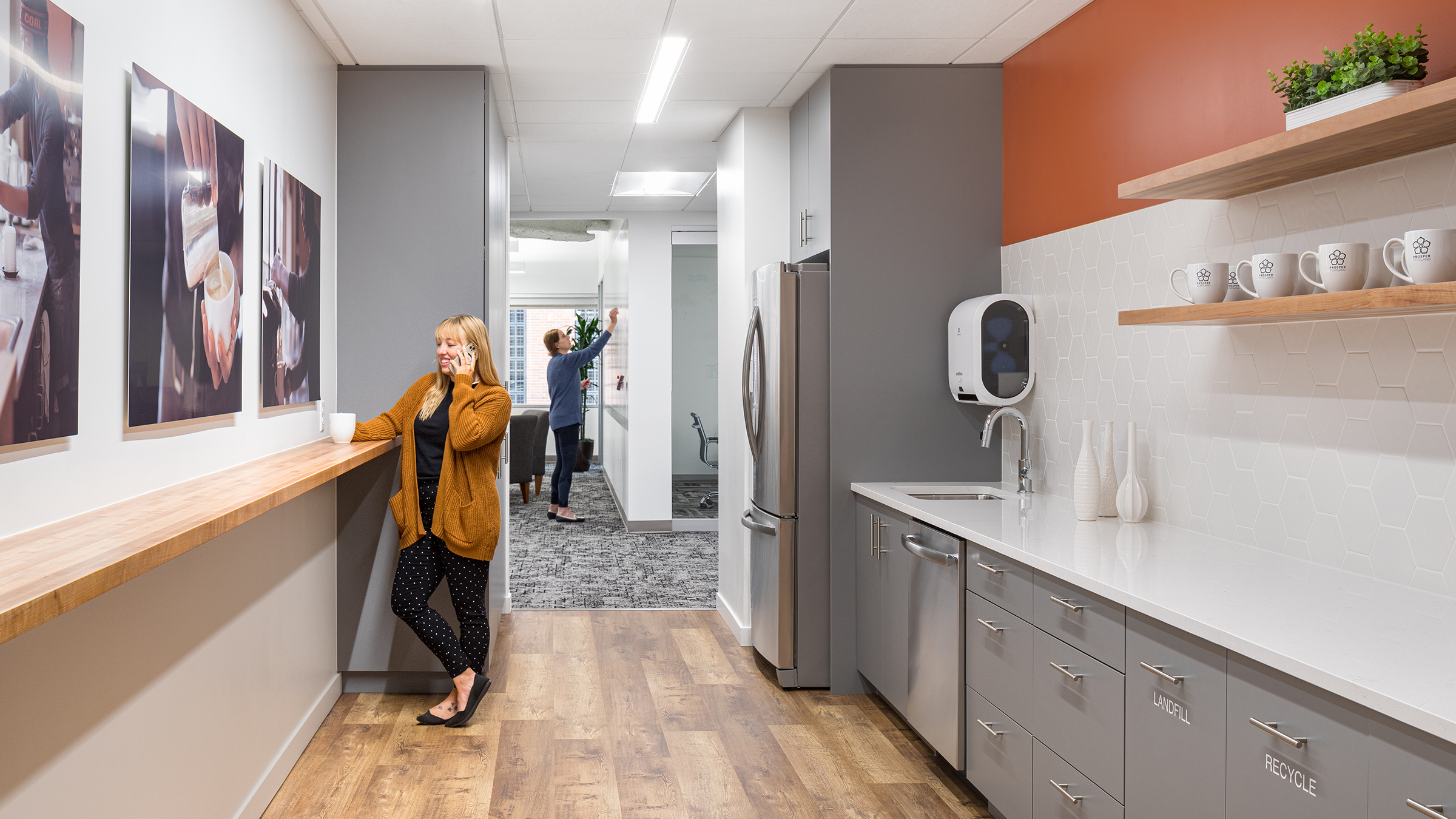 The bright and colorful breakroom is open and welcoming, with views of the waterfront and Steel bridge. Felt-covered phone rooms distributed throughout the space allow for quiet time and phone calls.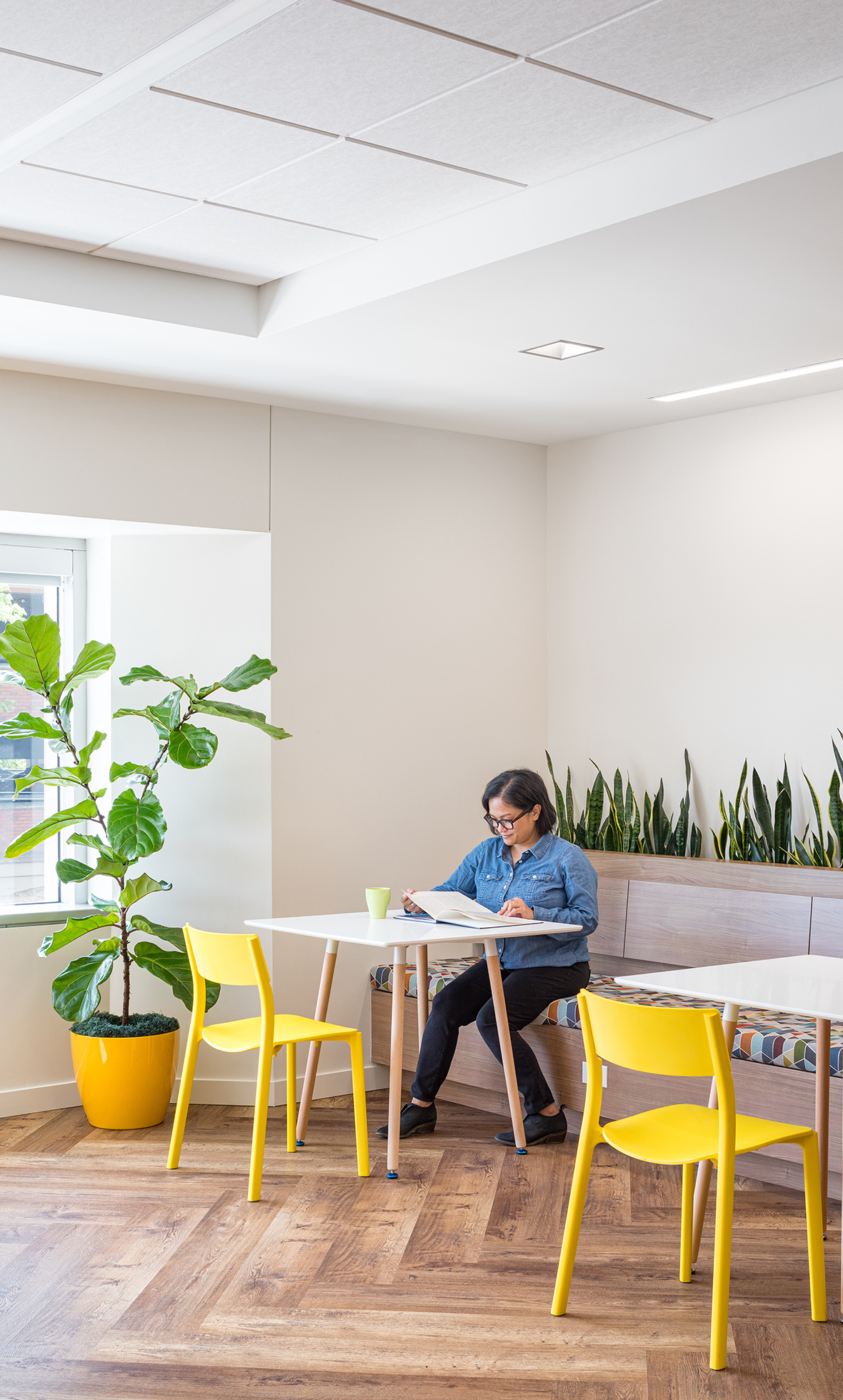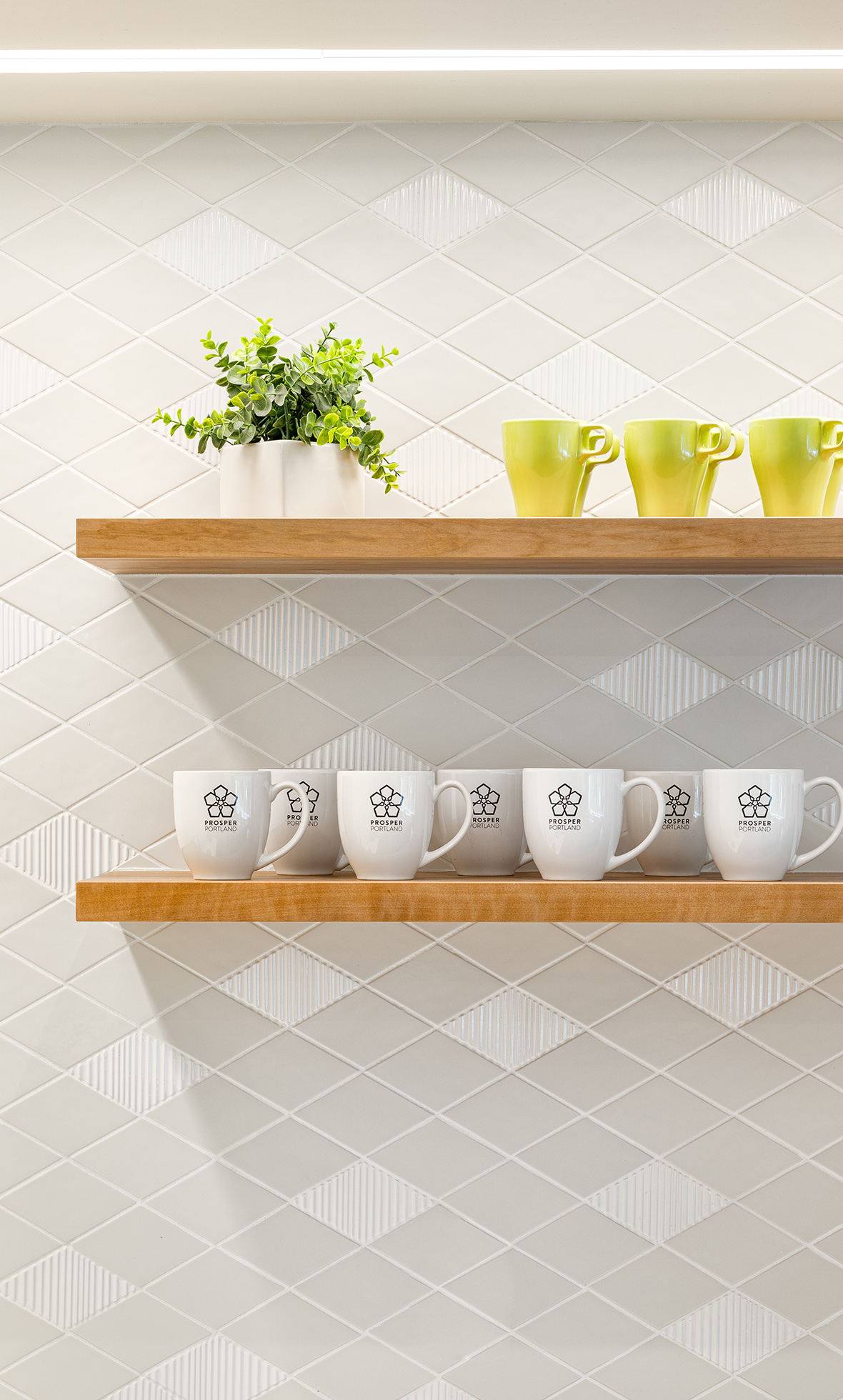 The Prosper Portland logo is found throughout the space both as a custom graphic on the front desk, and hand-painted at large-scale in each conference room. Additionally, the accent colors throughout the space were taken directly from Prosper's logo.