Services
Full design & construction
Space planning
Interior landscape
FF&E
R&H Construction relocated to the building at 2019 NW Wilson with the intention of connecting their shop and offices, and to make room for expansion as the company grew. Configured across two levels with the entrance on the second story, this 19,000-square-foot adaptive project allowed designers to organize the entire office around a dramatic feature: the staircase with a 12' x 25' gabled skylight.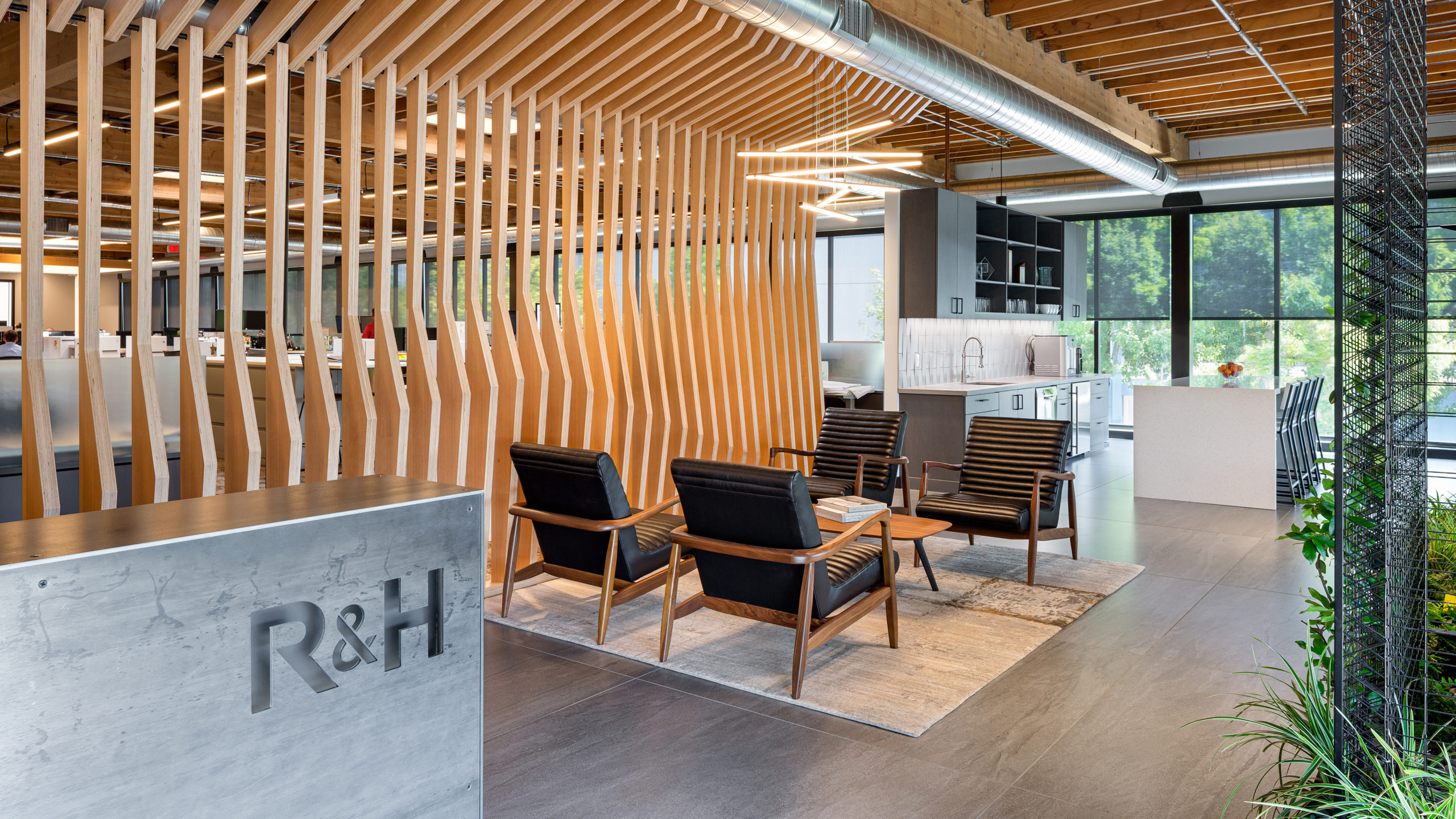 R&H Construction envisioned a workplace that not only reflected their industry and culture, but paid tribute to craftsmanship itself. When planning this unique space, the design team took an artisan's approach, focusing on the quality of each material to ensure every detail thoughtfully expressed an authentic, crafted aesthetic.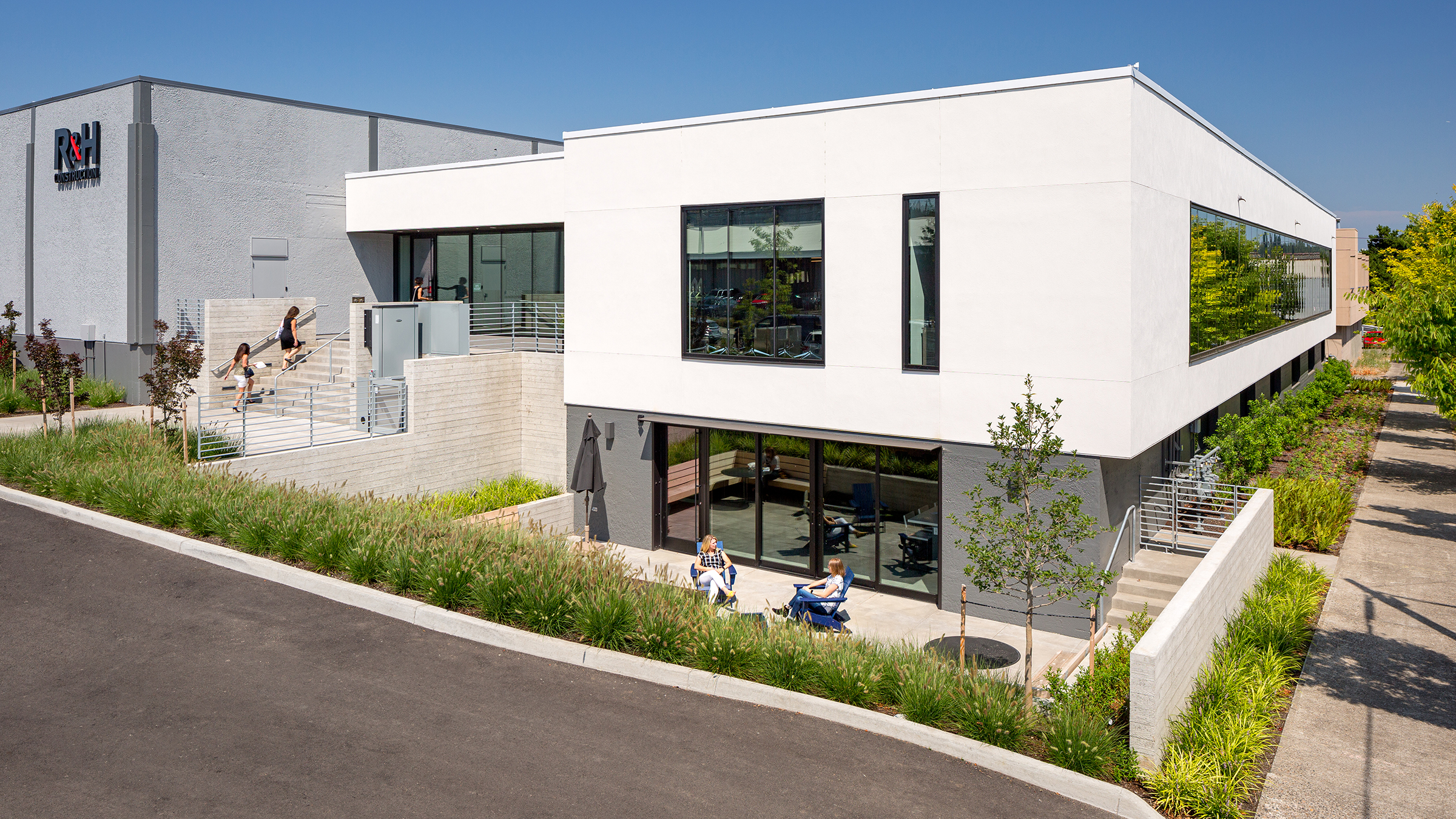 The entry is located on the second story, the ground level of the building. Visitors are greeted with custom planters and lush greenery that cuts from the exterior to the interior lobby through careful installation against the front window. Inside, the entry immediately expresses the value of R&H Construction with a custom, angular slat wall. Reminiscent of framed wall construction, its innovative reimagining details company milestones and acts as a living example of the quality of their work.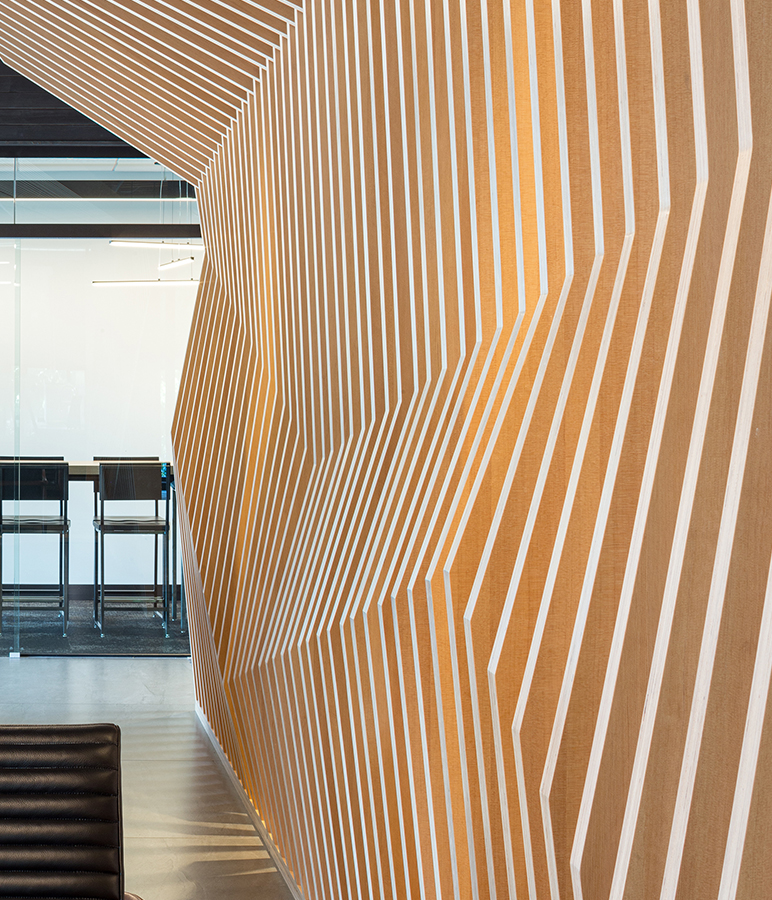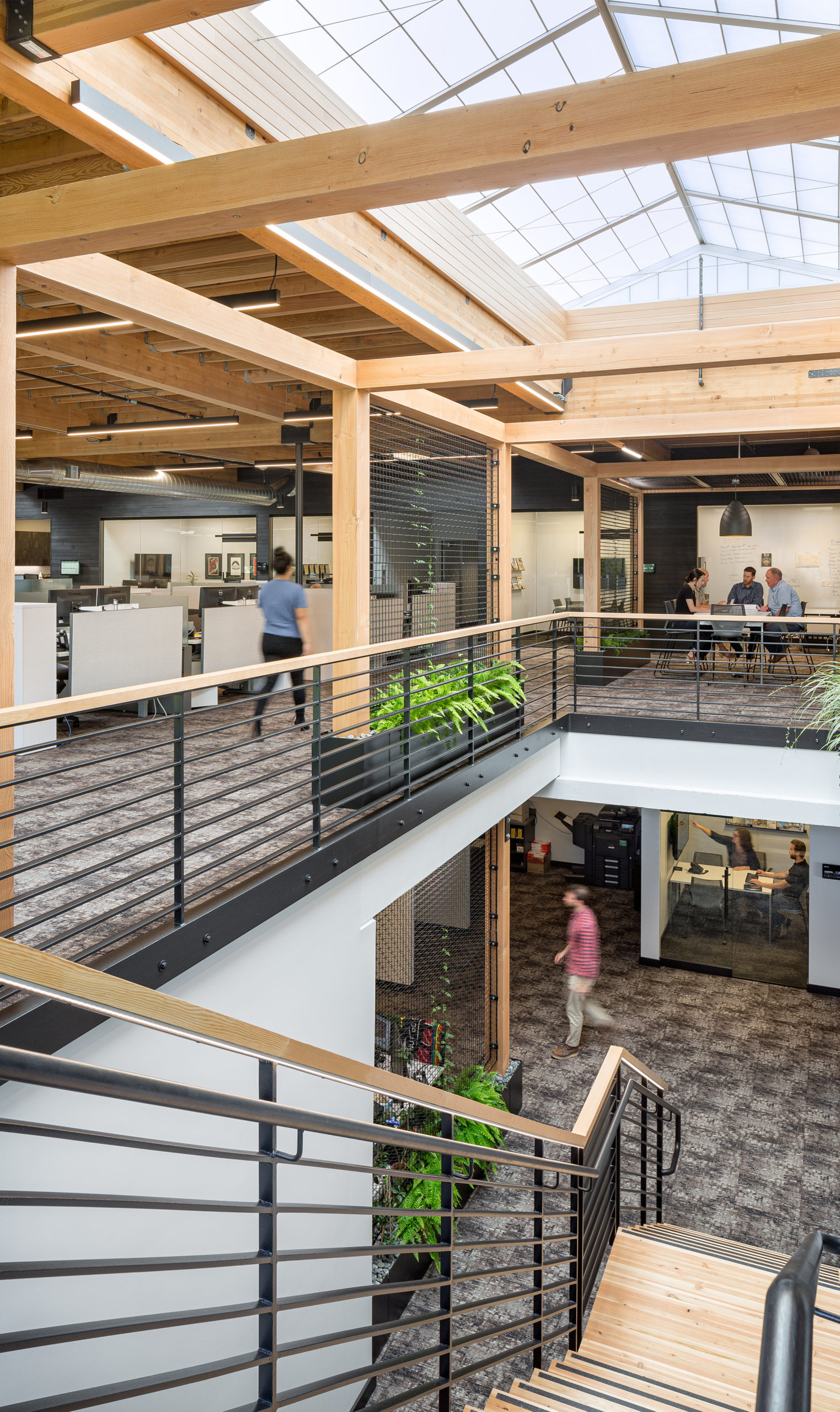 The post and beam stair structure and trellis greenery around it act as an anchor point for both stories. The few private offices are transparent; meeting areas and conference rooms are flexible and can host a variety of interfaces. In addition to accommodating corporate offices and workstations, R&H's new headquarters also house their shop, allowing a greater confluence and connection between the work of both.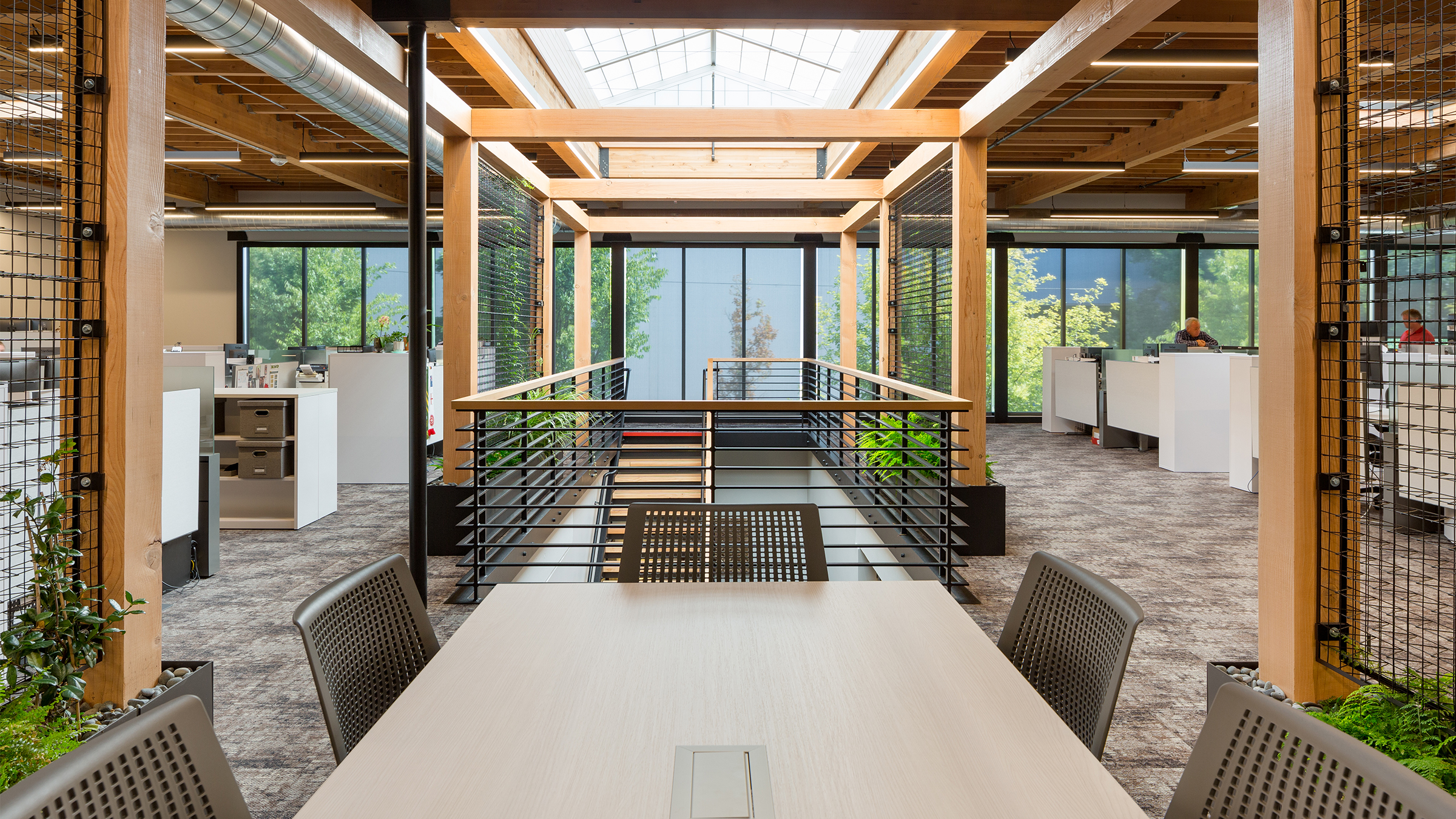 Throughout the space, designers emphasized the process of construction and the composition of materials. They combined exposed joints and beams with steel and concrete accents to celebrate the authenticity of the trade. Natural elements like local timber and florae echo R&H's commitment to sustainability and wellness and complement the organic palette.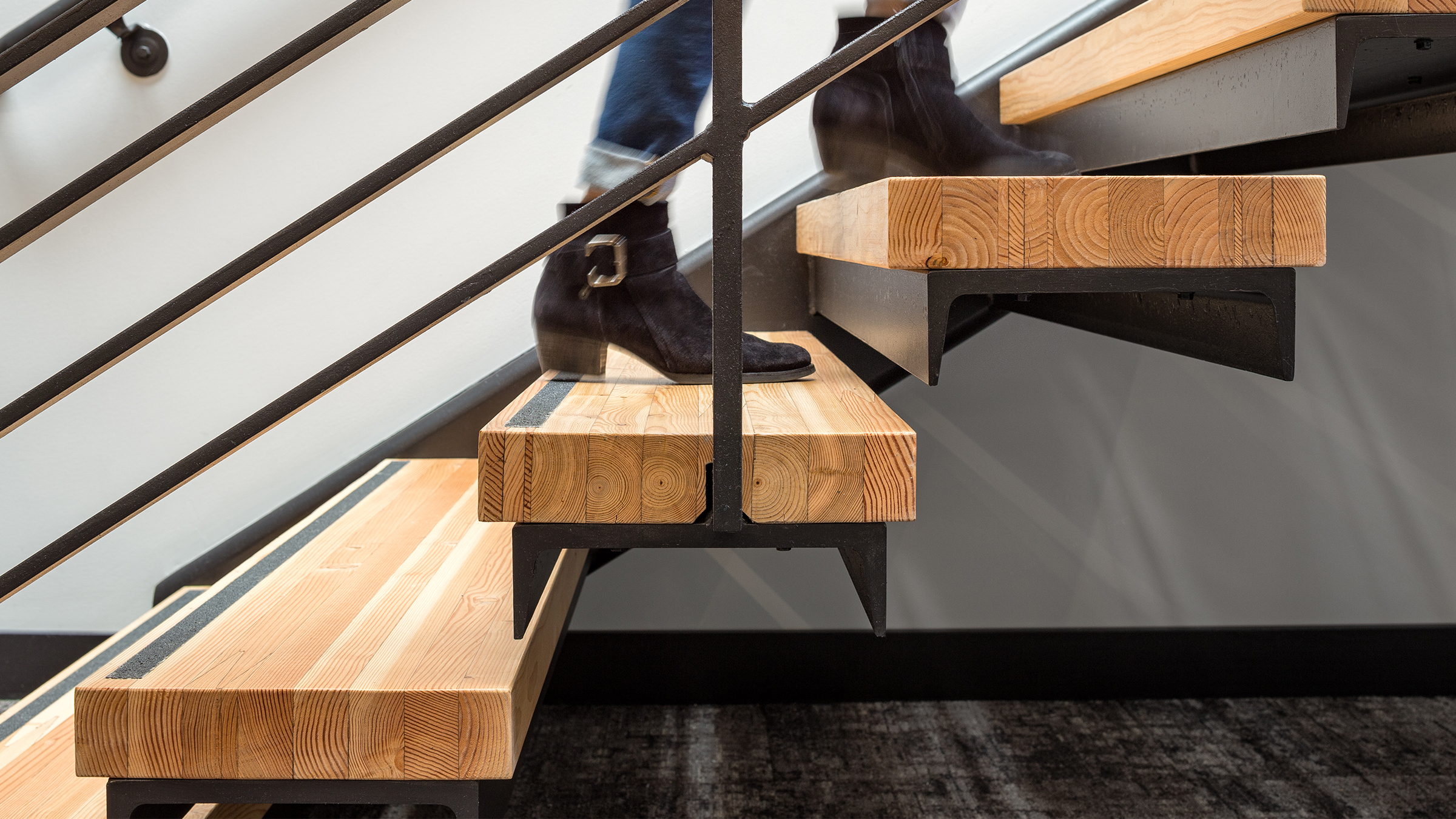 2019 ASID Oregon Honorable Mention Award
2019 Portland Business Journal Transformer Award