Estimated cost
$25 million
With tall stories, exposed concrete and steel, and large, repetitious windows, the Allan Building's overall design concept reflects a modernist reimagining of an industrial structure. It will provide six levels of industrial office and manufacturing spaces to Southeast Portland's Central Eastside Industrial District.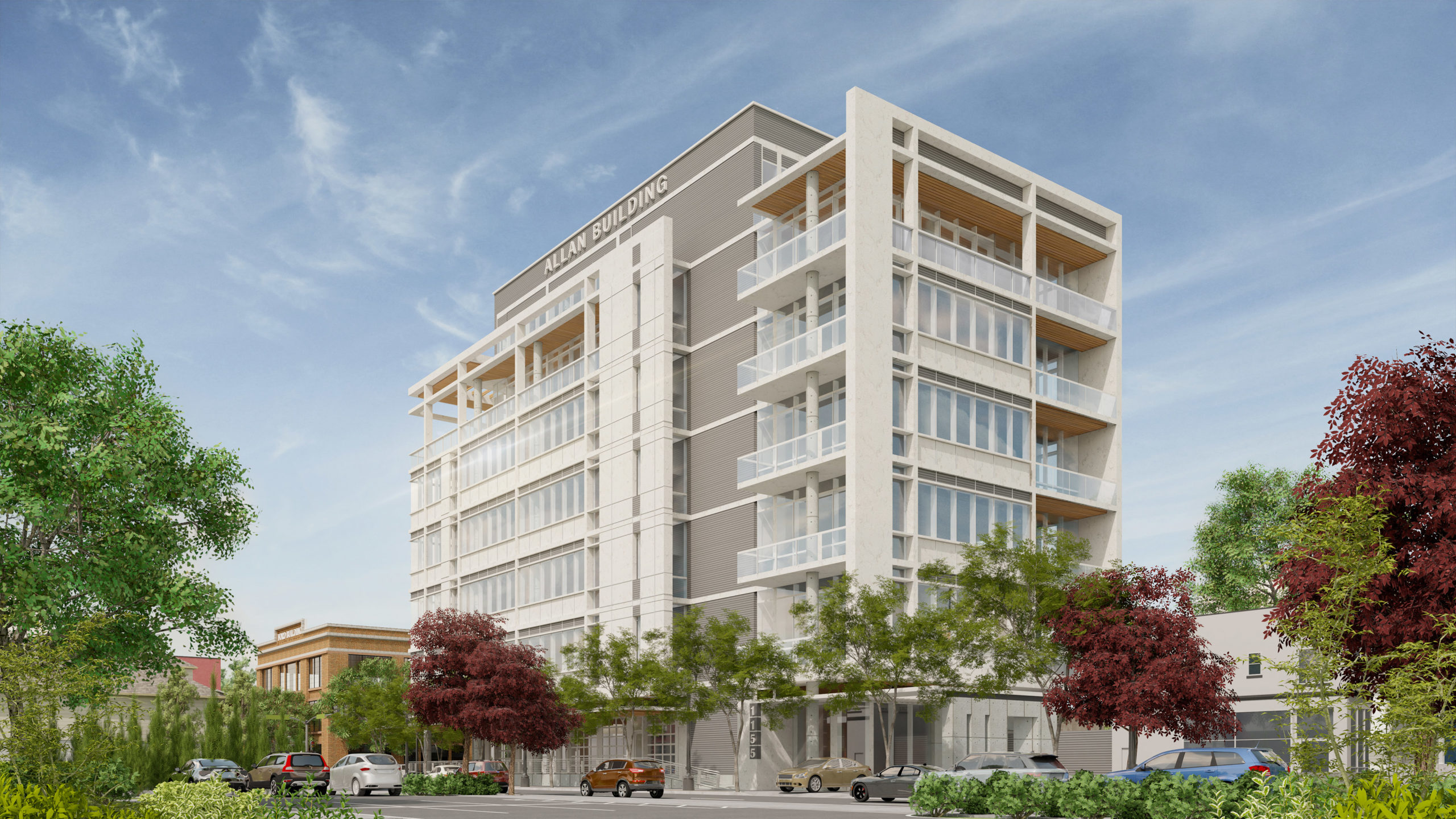 At the ground level, highly visible retail and traditional space are easily accessed through large glass sectional doors, while industrial office and manufacturing space above maintains a raw and industrial feel with a minimalist twist. The sixth floor features an outdoor deck with sweeping city views. A caretaker's residence for the manufacturing space will be located on the penthouse level, surrounded by an ecoroof.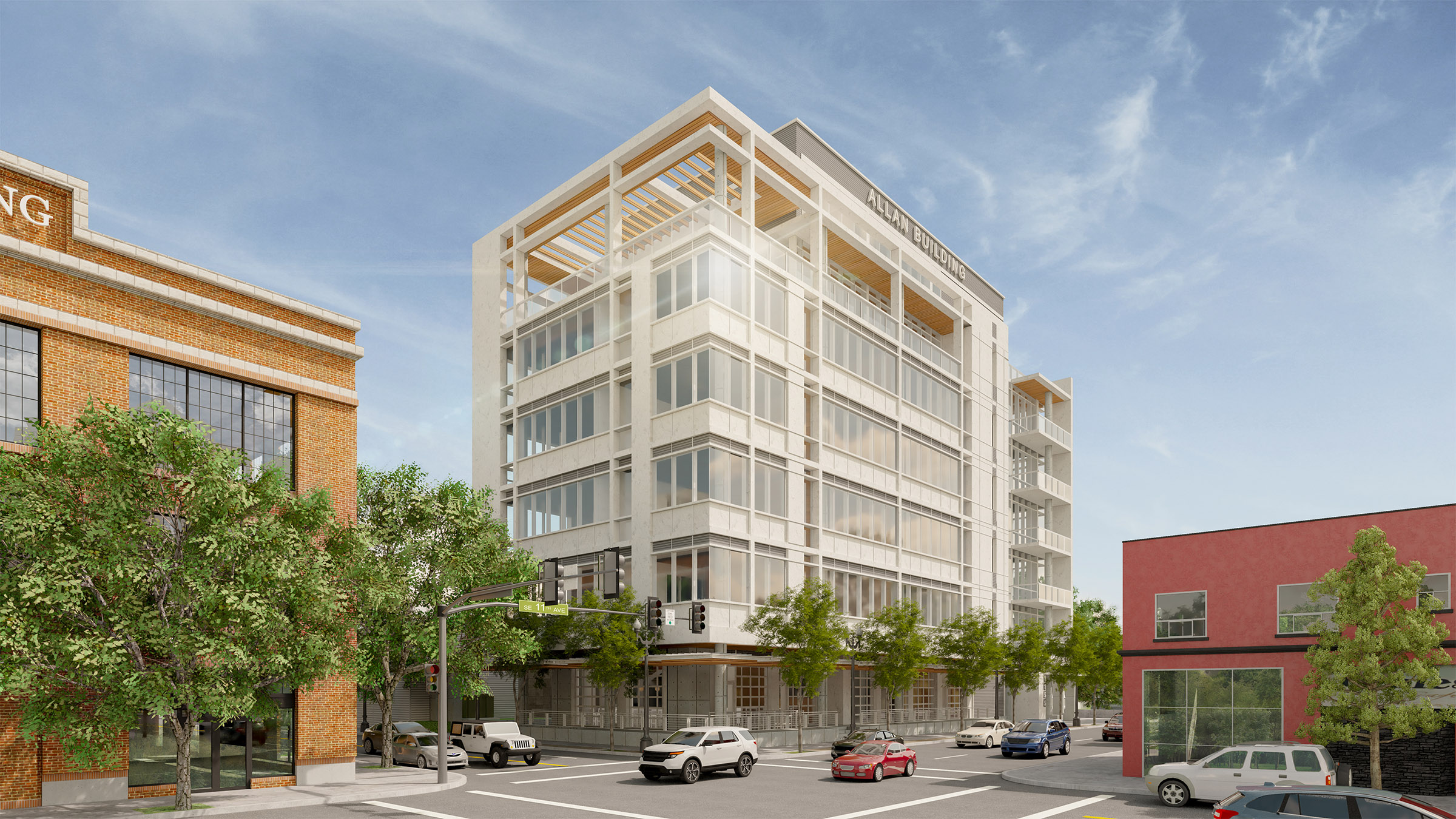 Although one of the tallest buildings in the area, its footprint makes up just less than ¼ of a block. The white façade of the building, provides a minimal, clean aesthetic, while the use of extensive glazing allows for an abundance of natural lighting on all sides.