Portland, Oregon
The Erickson-Fritz Apartments
Certifications
Earth Advantage Gold
The Erickson-Fritz Apartments adaptive reuse project in the Old Town / Chinatown neighborhood of Portland combined two structures, maintaining each distinct façade, while modernizing the structure and functionality.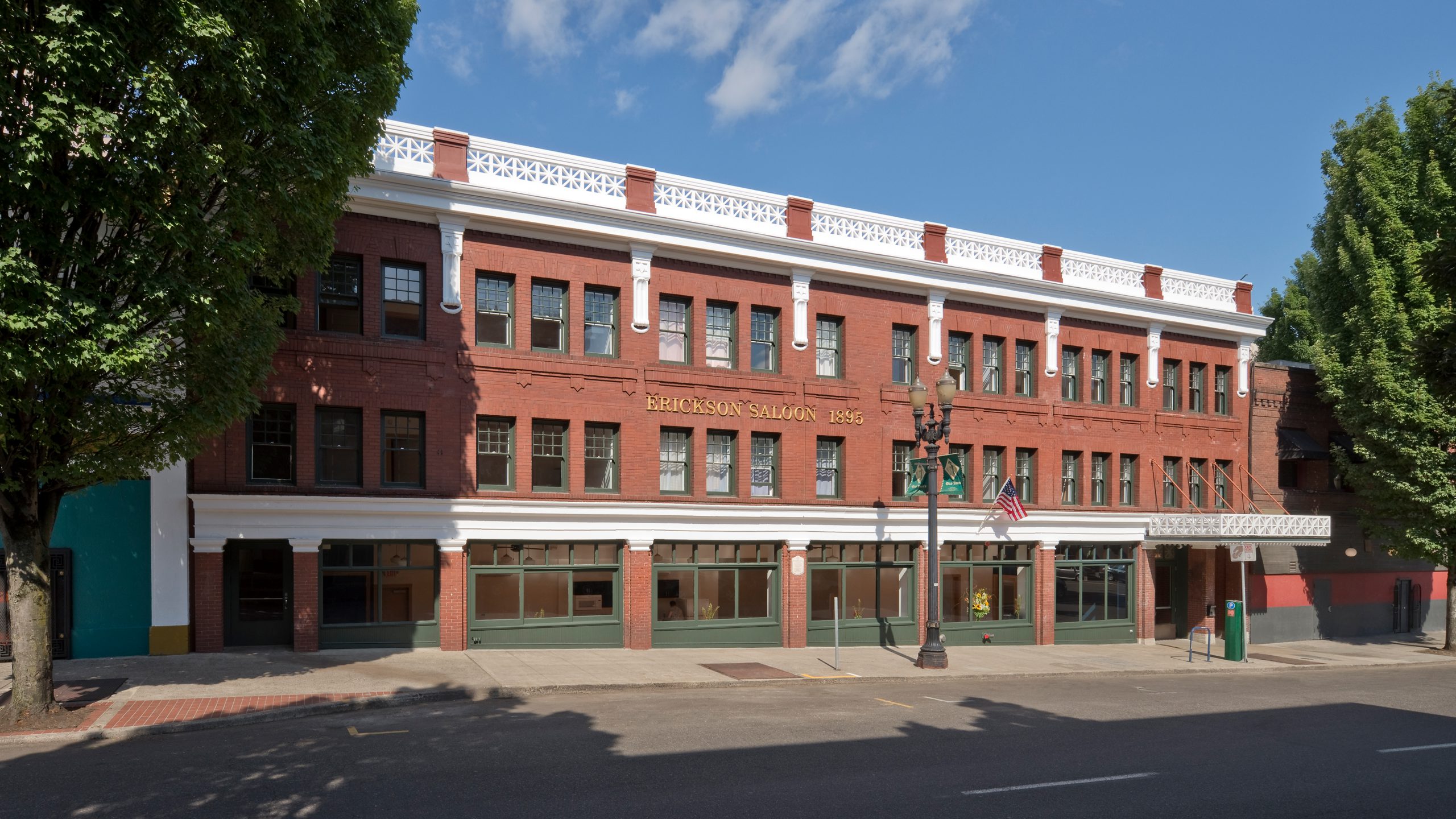 The Erickson-Fritz Apartments combines two historic structures. The first was Erickson's Workingman's Club, also known as Erickson's Saloon. The second structure had also been a saloon—Fritz's Theatre and Saloon. LRS worked closely with Innovative Housing Inc. to restore and redesign the Erikson and connect it with the Fritz building, delivering affordable housing to an area in need.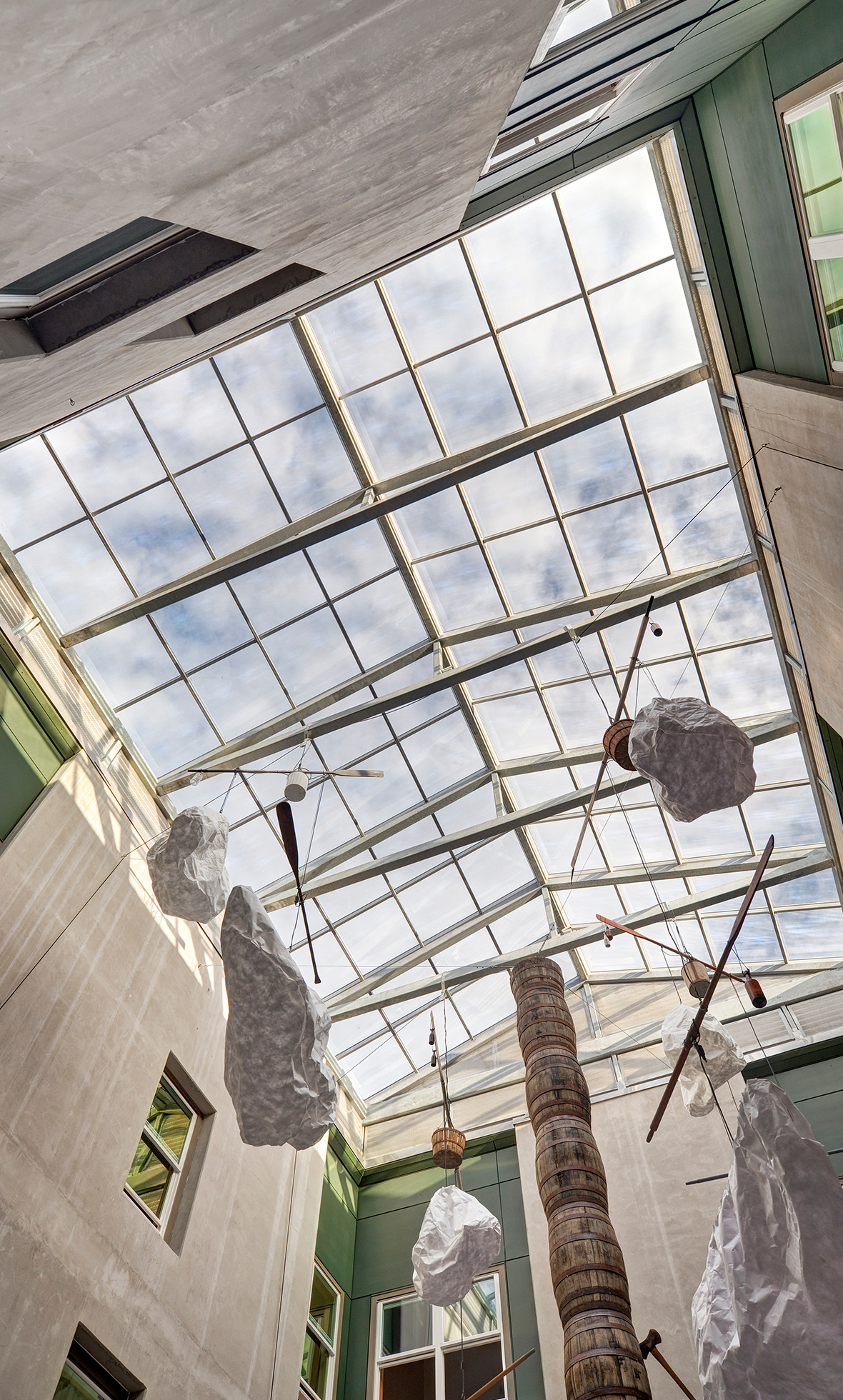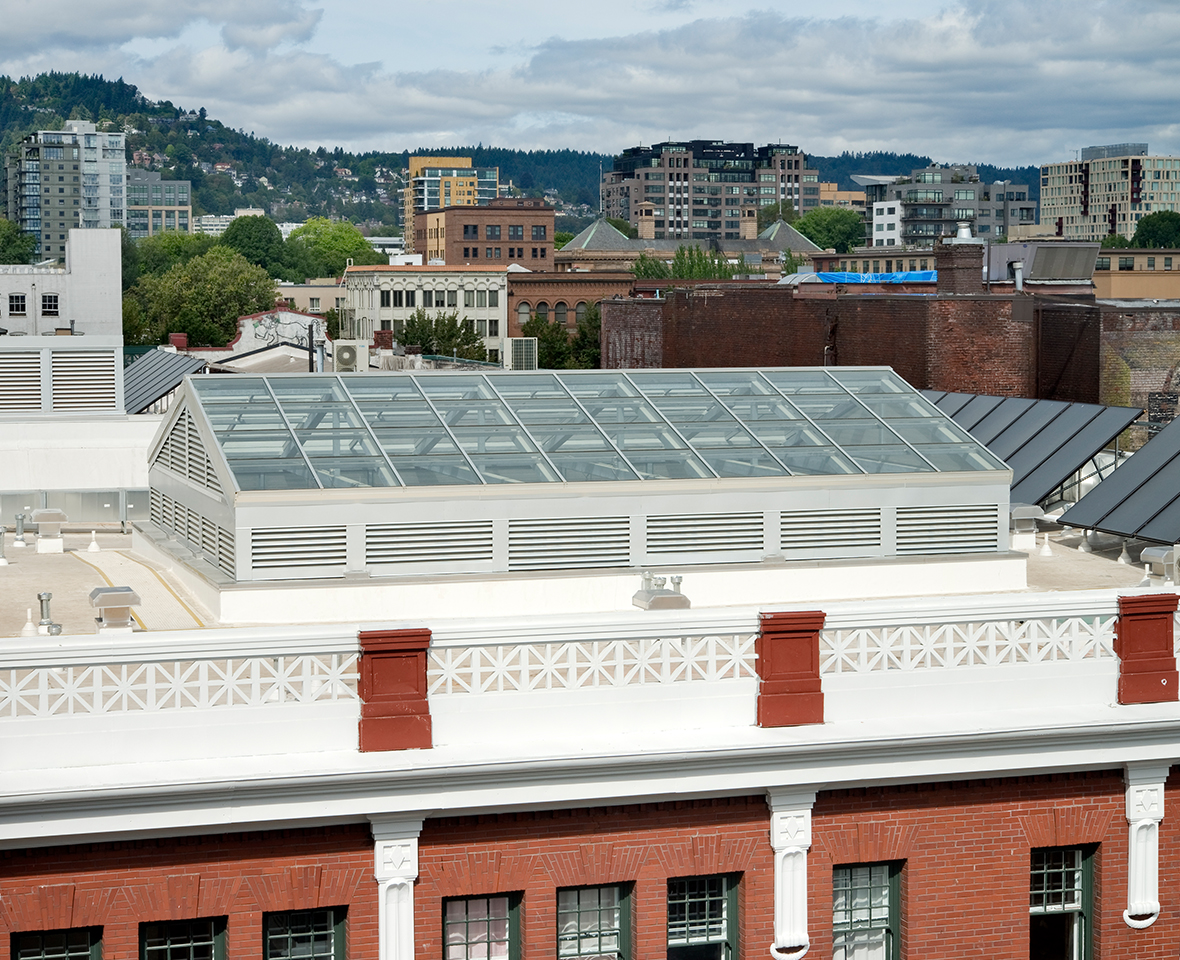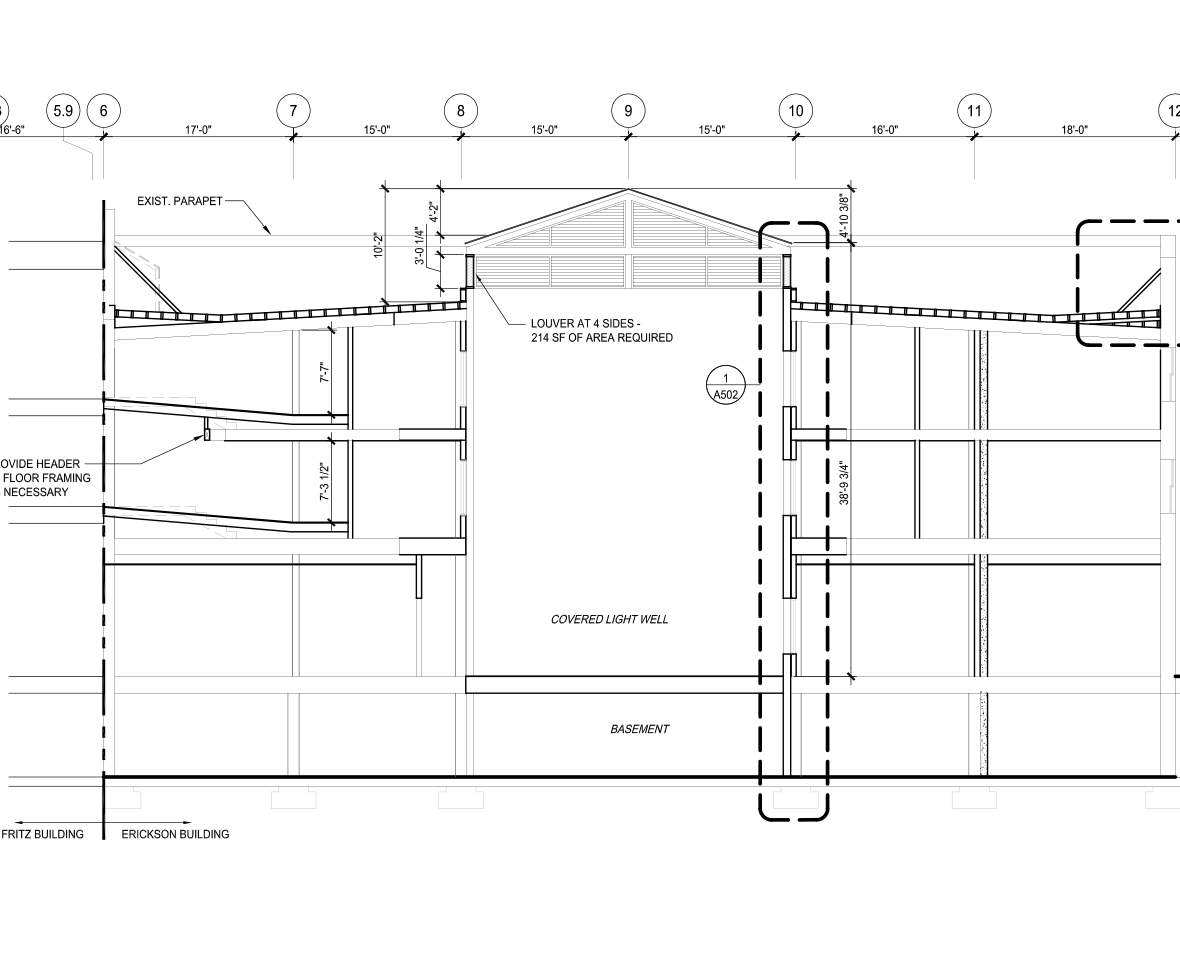 The Erickson and Fritz join in the middle of the block and share building systems. The team punched existing light wells through to the ground floor and replaced a historic skylight to create a covered courtyard atrium. This atrium provides quasi-outdoor space for residents and brings natural light into the interior portions of the buildings. Even more crucial, the atrium walls form concrete cores that run from foundation to roofline, seismically reinforcing the buildings.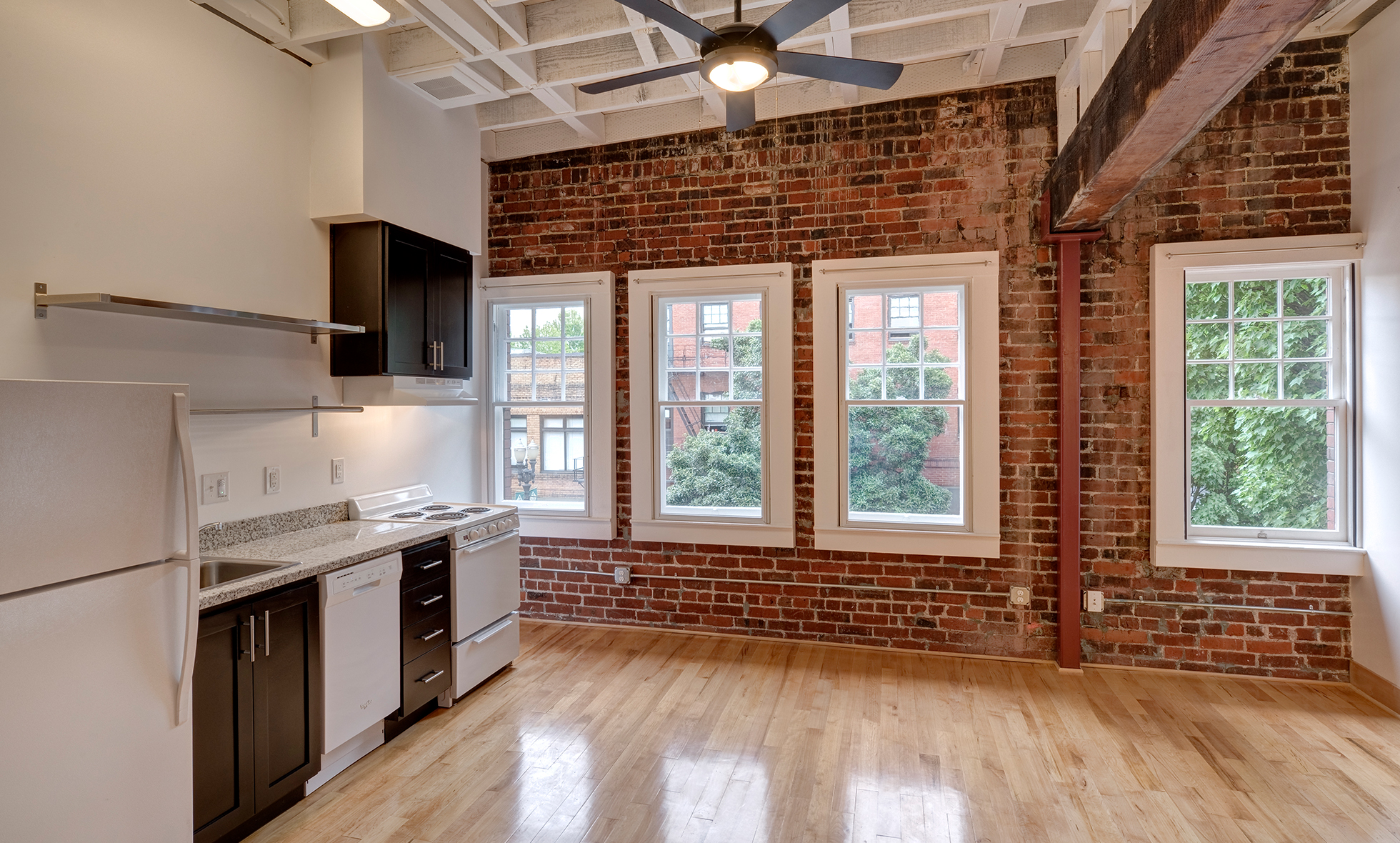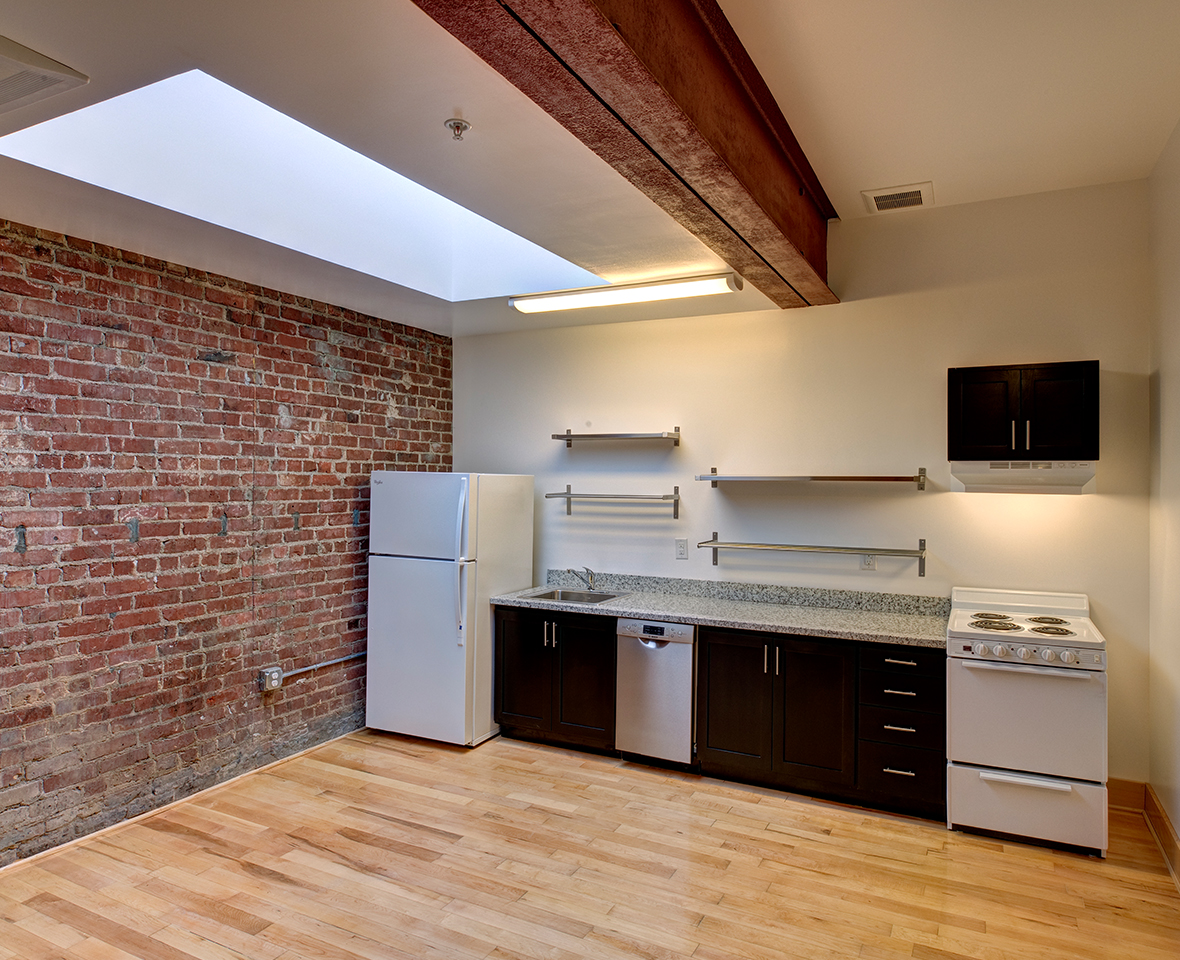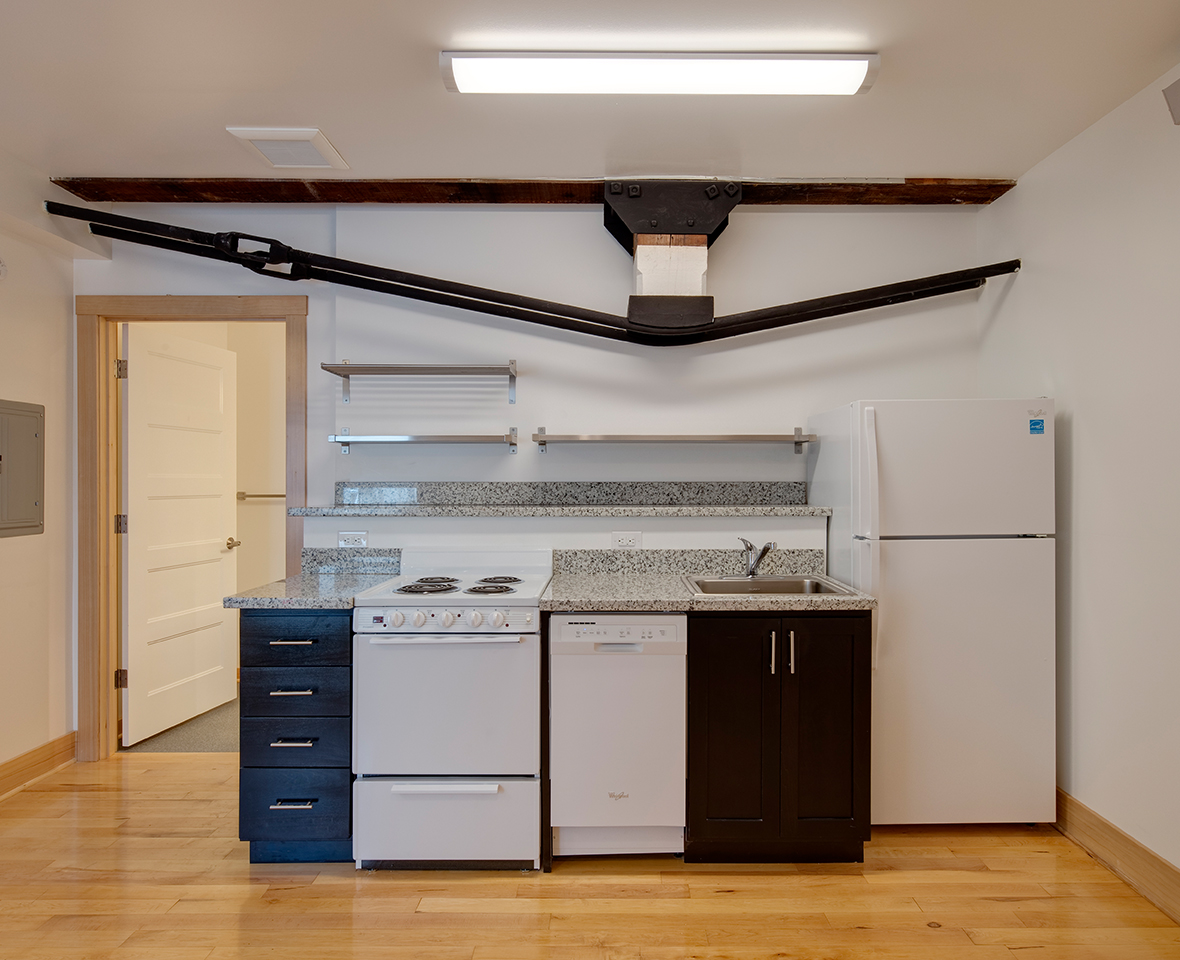 Preserving the history of the buildings while repurposing their function was important to the design team. Because the buildings hadn't been initially designed to support residential life, many of the units in Erikson-Fritz are one-of-a-kind. One unit incorporates an old beam that ran through the saloon's stage. Many units face the interior courtyard rather than the exterior. Some units have exposed brick, others have none.
In the main entry, a concrete trough that had been used as a urinal in the saloon was uncovered during construction. The team kept it, placing it under a plexiglass cover. A portrait of the saloon's proprietor is displayed in a common area, and whiskey barrels decorate the courtyard as an homage to the saloon.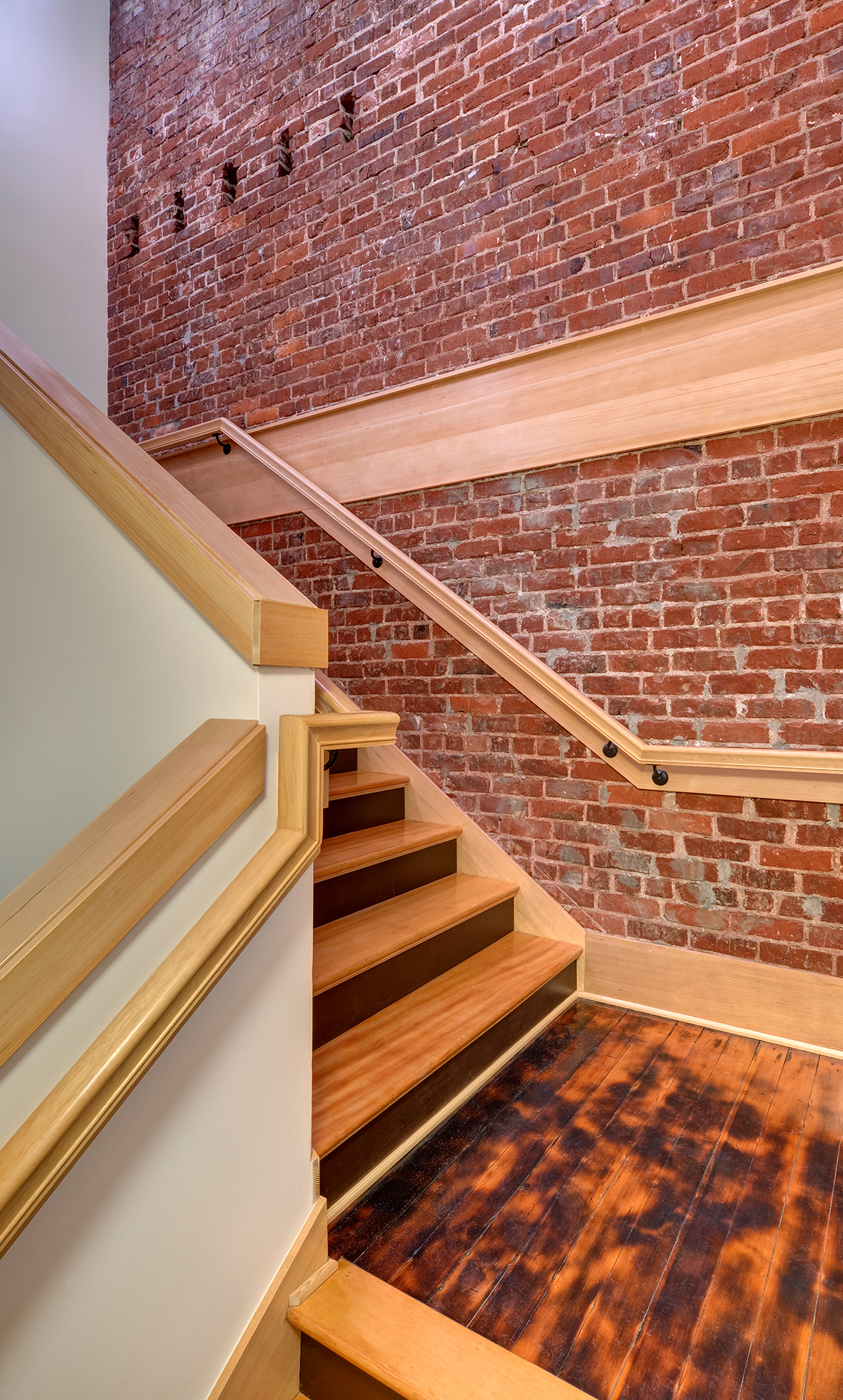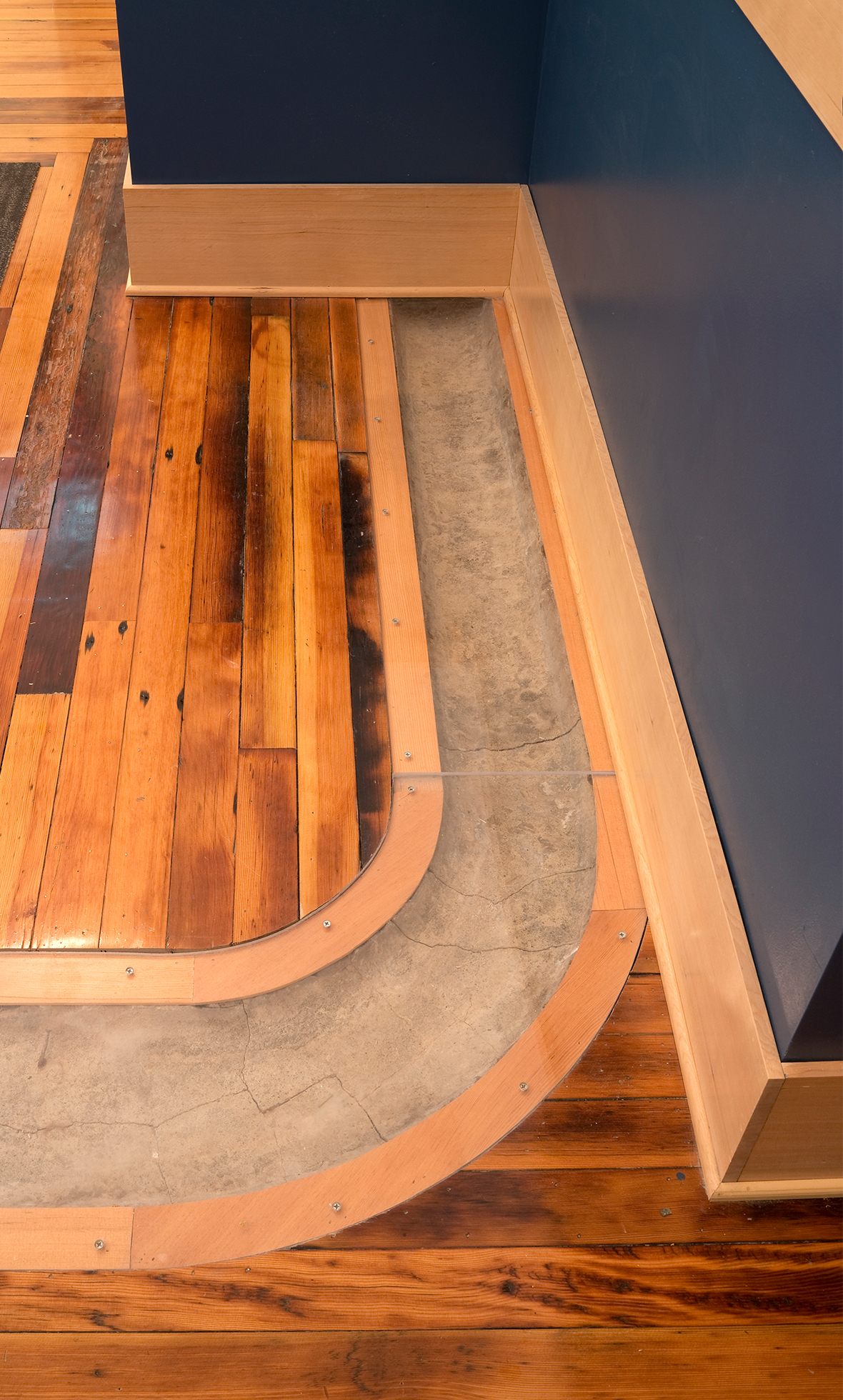 2015 Historic Preservation DeMuro Award
2016 Portland Business Journal Community Impact Award