Certifications:
LEED Platinum
The Louisa Flowers in the vibrant Lloyd District is Portland's largest affordable housing development built in the last five decades. The 12-story, 240 unit building fronts Grand Avenue and is transit-oriented to the nearby MAX Light Rail. Targeting the chronically homeless, and survivors of domestic violence, it provides housing for residents earning at or below 60 percent of the median family income.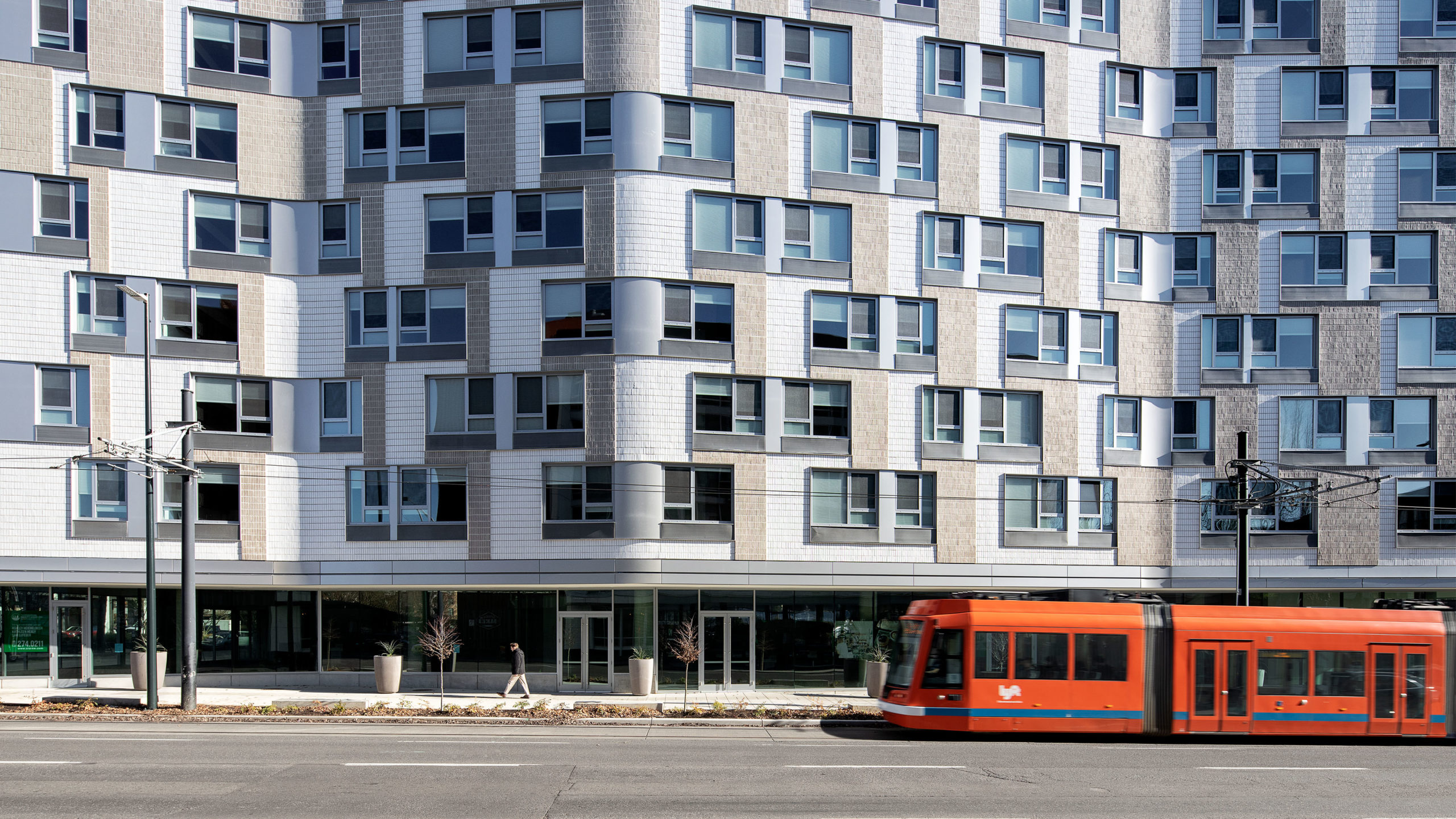 Comprised of studio, one, and two-bedroom units, plans feature open layouts, contemporary finishes, and large operable windows. On the ground level, 6,500 square feet of retail space integrates the building into the neighborhood and activates the busy streetscape.
An internal passageway lined with glazed blue brick and an artist's mural by Baba Wagué Diakité guides the circulation through the ground floor. It leads residents to the Jim Smith Garden, an interior courtyard with Japanese Maples and biophilic wall that benefit both residents and the community. A lounge with a full-sized kitchen adorns the upper floor and provides tenants with spectacular city views.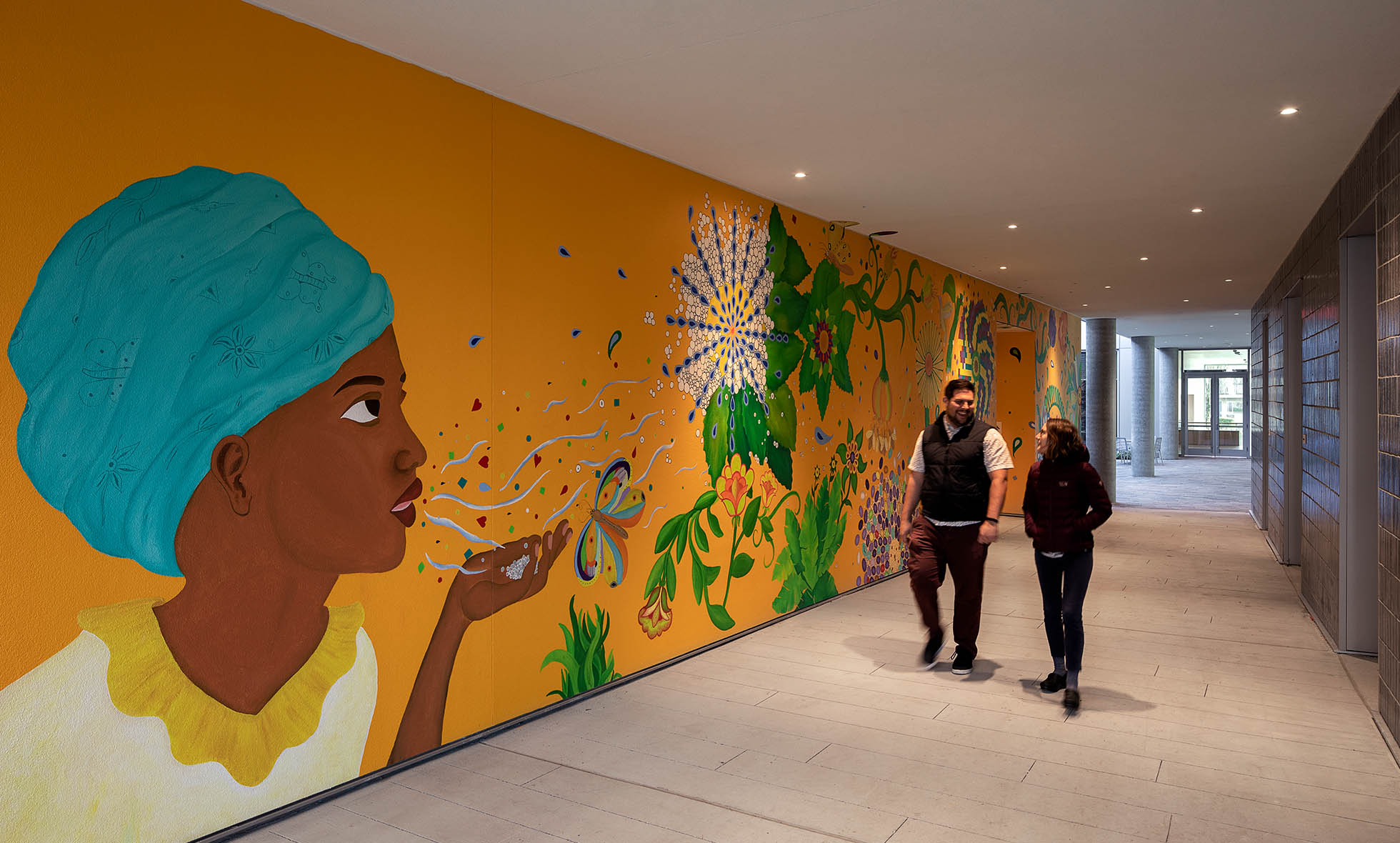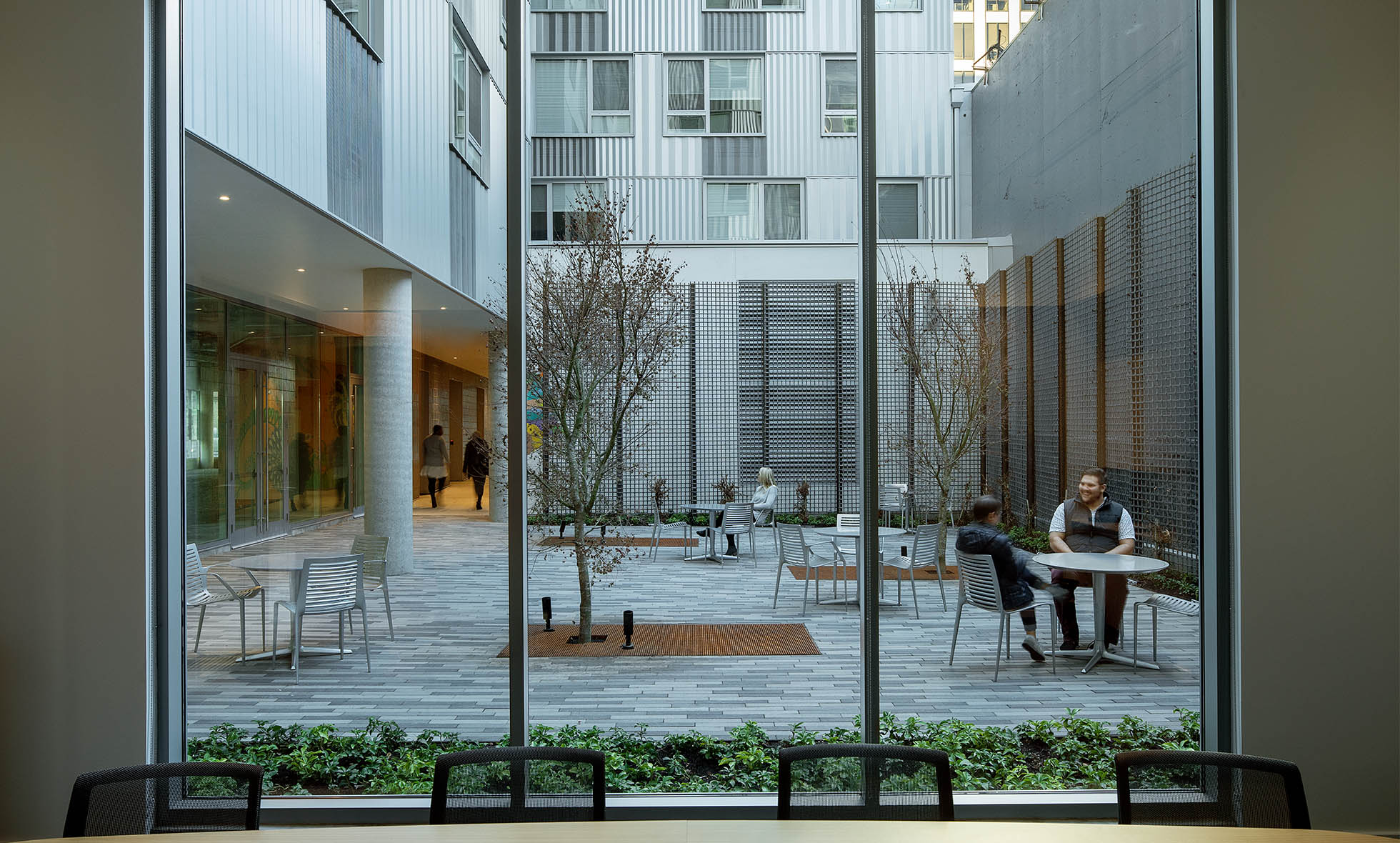 To break down the massing of the building, the design team drew inspiration from shapes and patterns. Exterior windows create both a dynamic horizontal and vertical pattern, combined with the thickness and variation of brick.
Angled undulation on the Louisa Flower's façade produces a unique variation of light and shadow on the blue-glazed brick and matte. This interplay gives the building a strong presence within the Portland cityscape.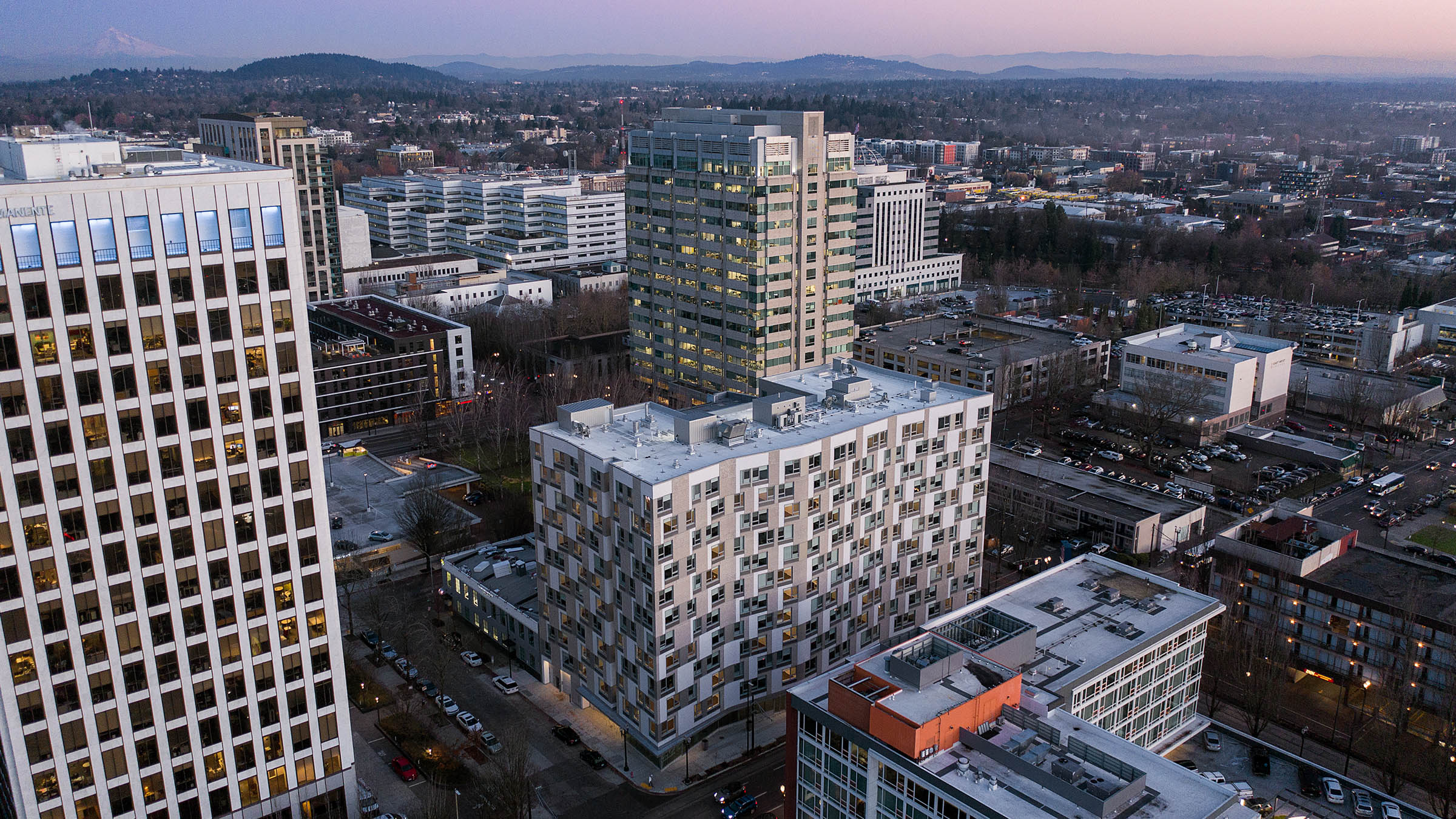 The building's name honors the legacy of respected African American pioneer and leader, Louisa Flowers. Louisa and her husband were one of the first black families to own land in Portland during the 1880s.
The Louisa Flowers – Changing how thin brick veneers are installed at Portland's largest
affordable housing project in 50 years