Composed on a glass podium, the Marilyn is a carefully articulated mixed-use apartment building designed to activate the streetscape and add a dynamic layer to Portland's vibrant Hawthorne neighborhood.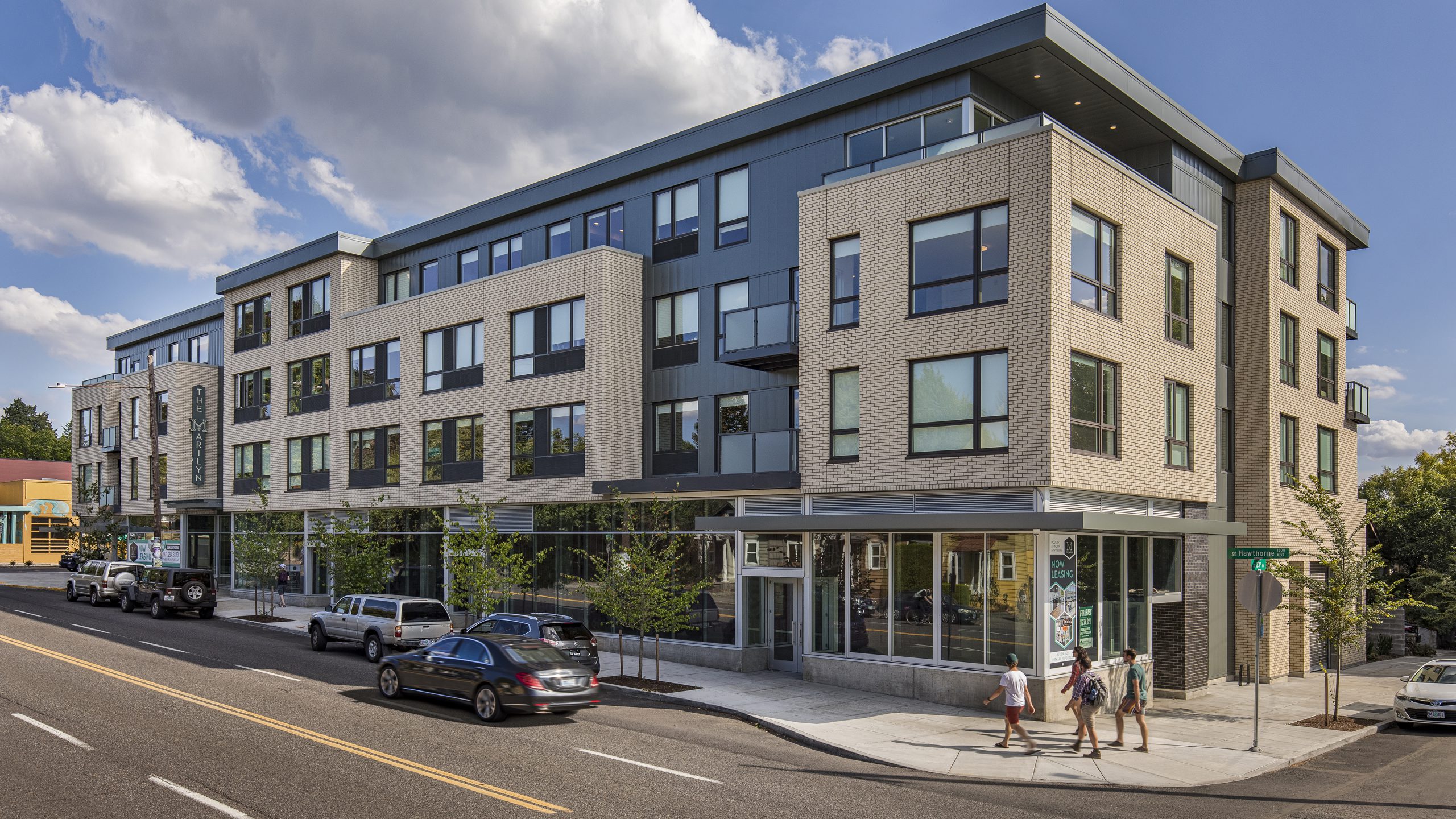 The design team took a sculptural approach to the building's massing, setting back secondary planes with vertical metal panels and contrasting that by cladding the façade in textured brick. The exterior is complete with a modern cornice and inset amenity deck for striking city views.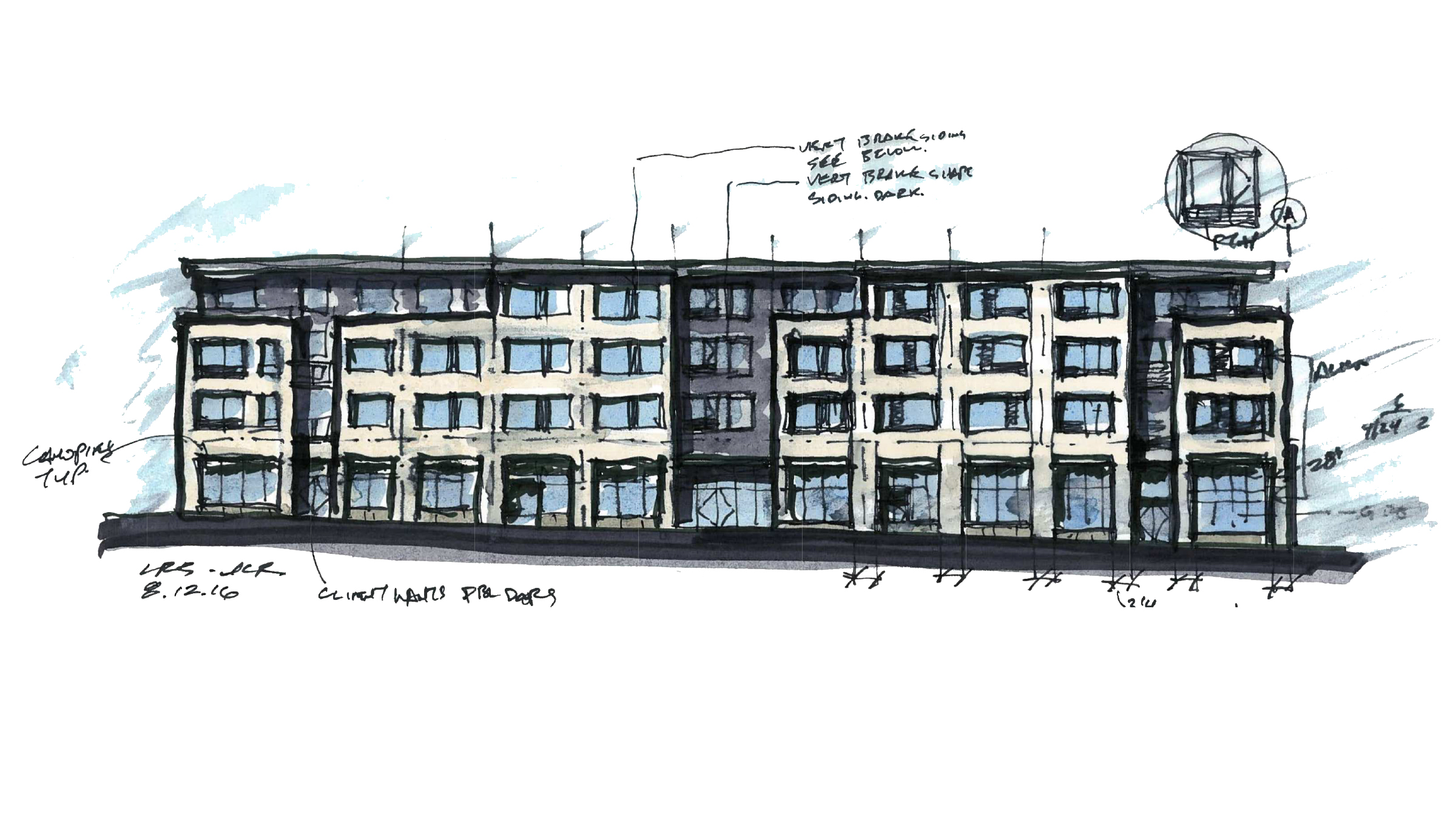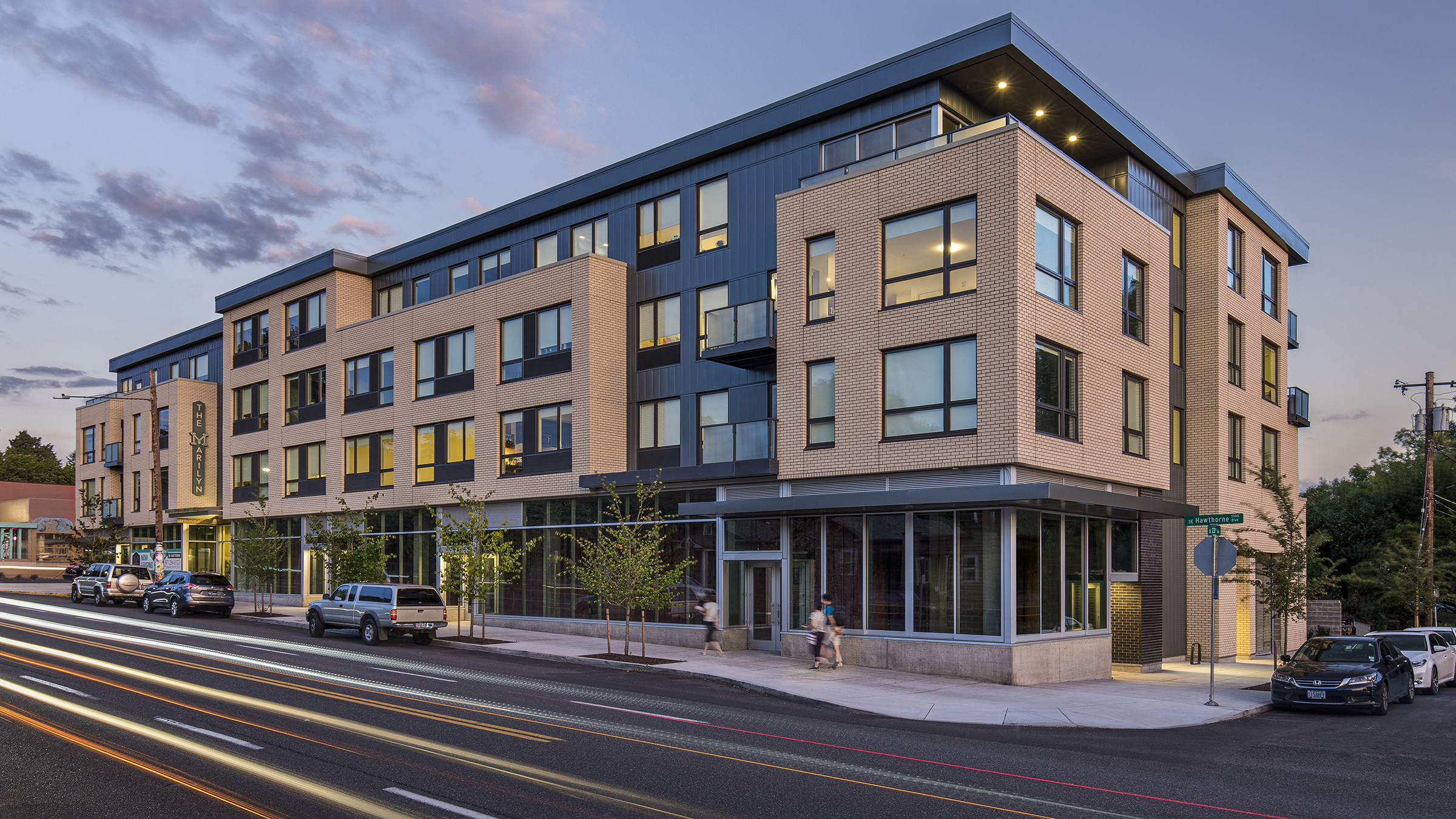 Large windows with integrated air conditioning provide residents with ample natural light and comfort, and many units have private decks or balconies. Retail space fronts Hawthorne Boulevard with enclosed, tuck-under parking behind. The combined result is a light building that balances delicately on glass, creating a transparent pedestrian experience and adding a contemporary gesture to the neighborhood.