Bozeman, Montana
The Springs Living Bozeman
Unit type
Independent Living
Assisted Living
Memory Care
Surrounded by majestic mountain views, The Springs Living at Bozeman fosters a strong sense of community and offers a continuum of care for residents. Located within walking distance to a commercial area, the Senior Living community bridges the transition from mixed single and multifamily housing to shopping and restaurants.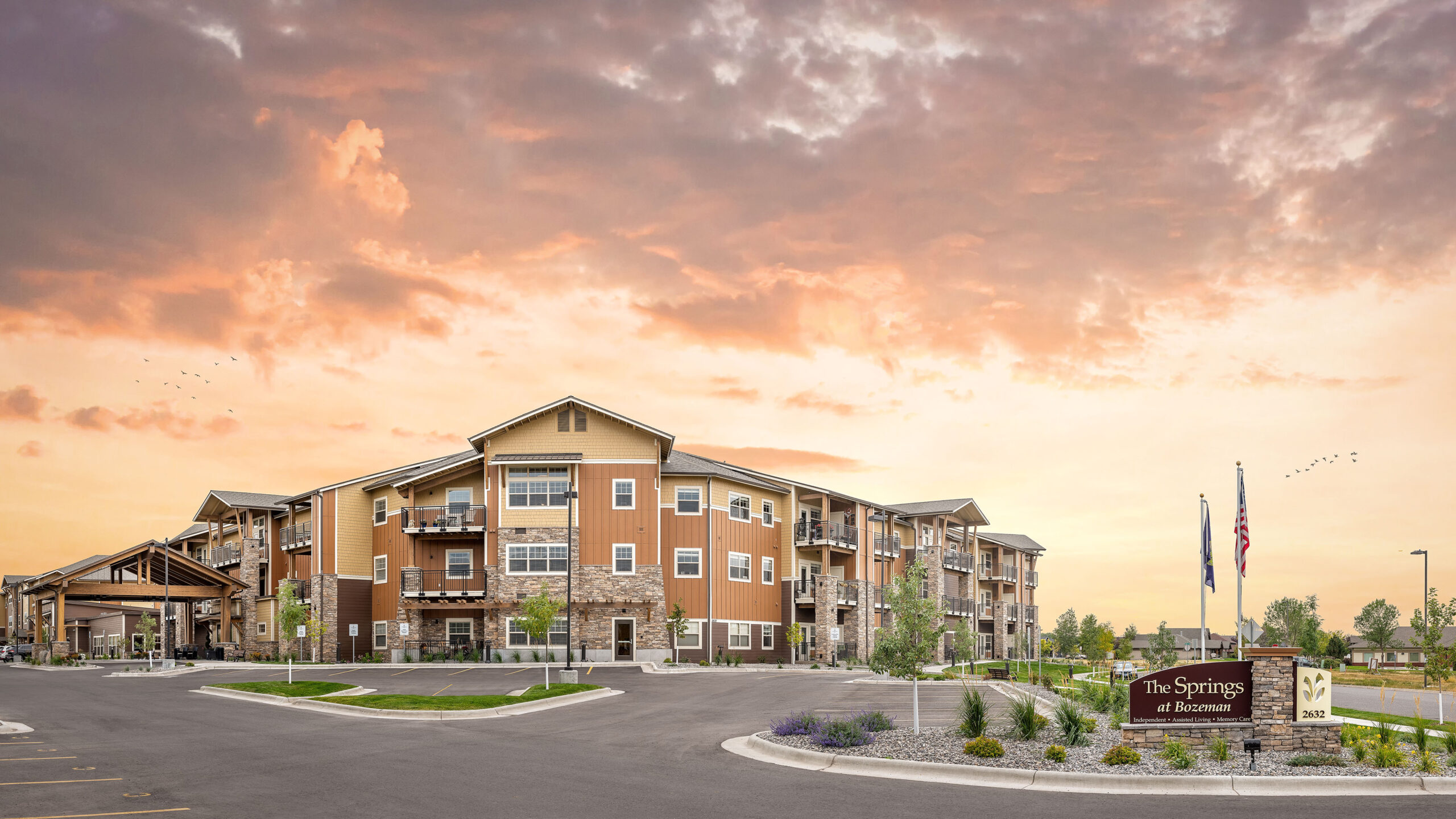 The site's tight space, high ground, and grading posted initial challenges for the design team. As a result, the building service area (loading, trash/recycling) on-site was addressed due to the limited area.
Additionally, the mix of commercial and retail development adjacent to the site required design consideration to mediate their impacts. A walkway and landscaping help to pull the building away and create a buffer.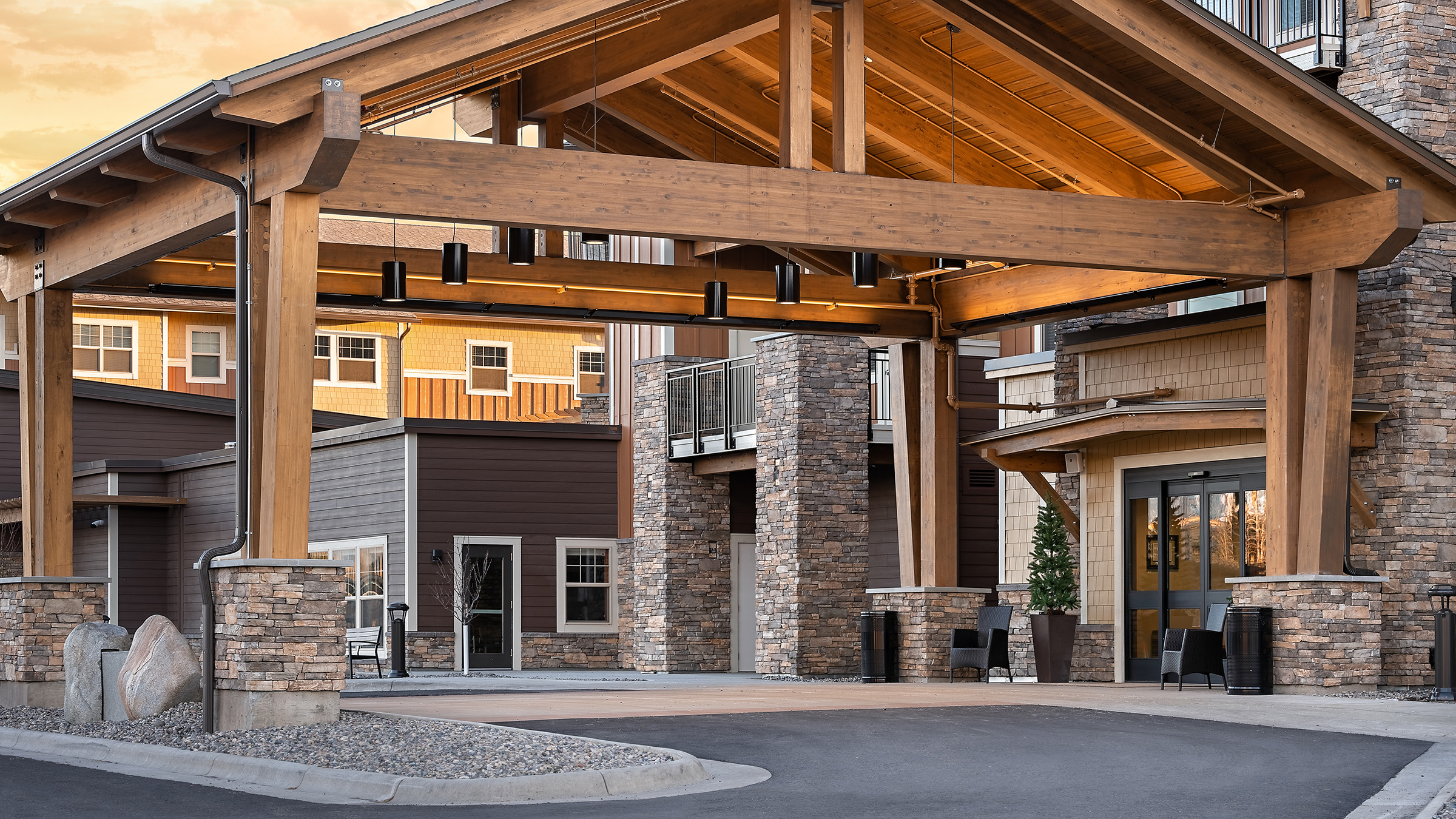 The design team selected simple, familiar residential materials for the exterior consisting of warm paint tones mixed with accents of stone and natural wood.
Continuing the theme inside, interior finishes provide a casual and inviting palette of warm and rich materials inspired by the local elements found in nature. Warm woods, natural stone, patinated metals, and custom carpets throughout evoke a homelike and comfortable atmosphere.
The community offers a variety of dining options for residents to enjoy and wellness offerings such as a pool/ spa, theater, flexible multi-use rooms, salon, and dedicated art room.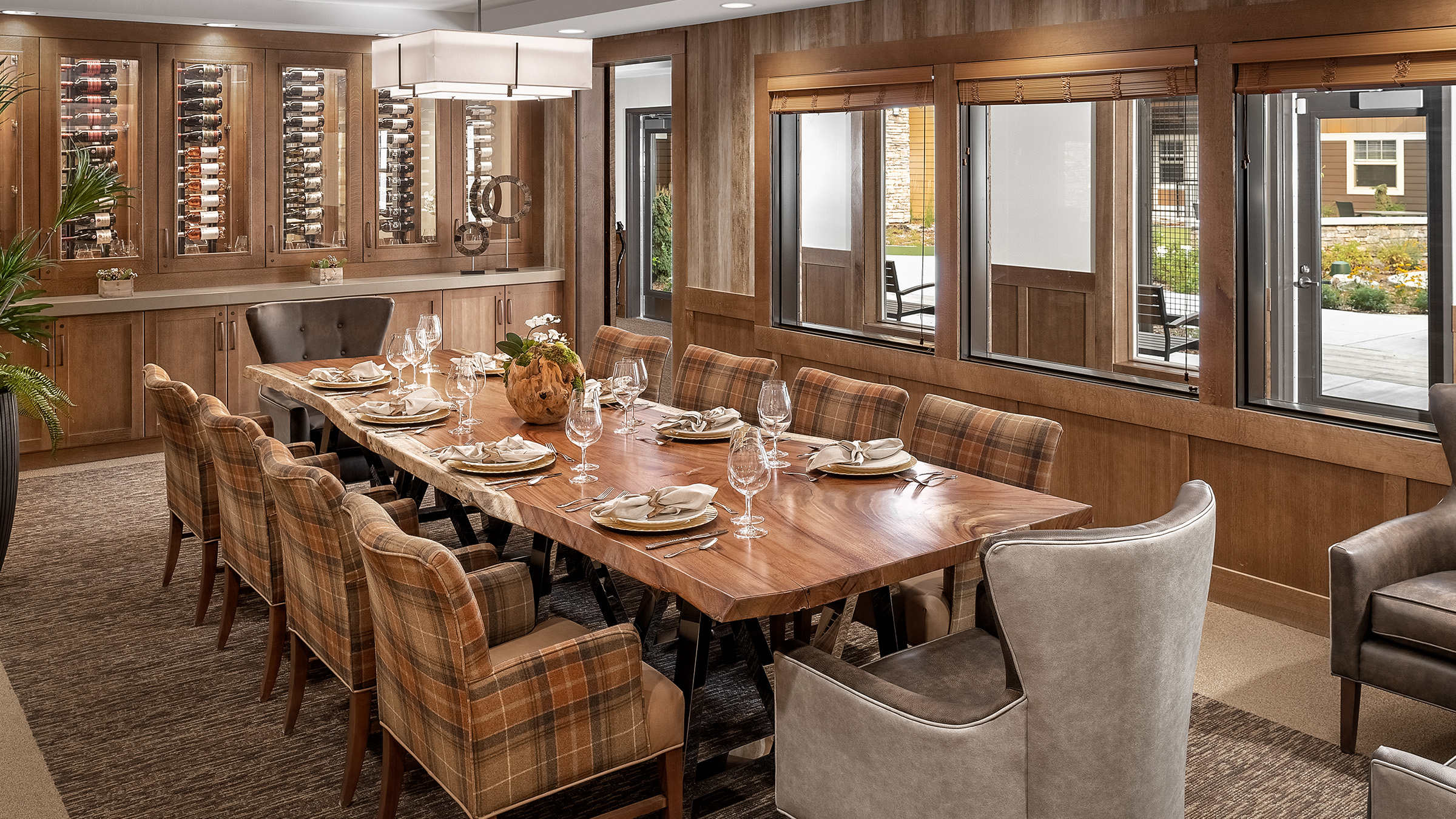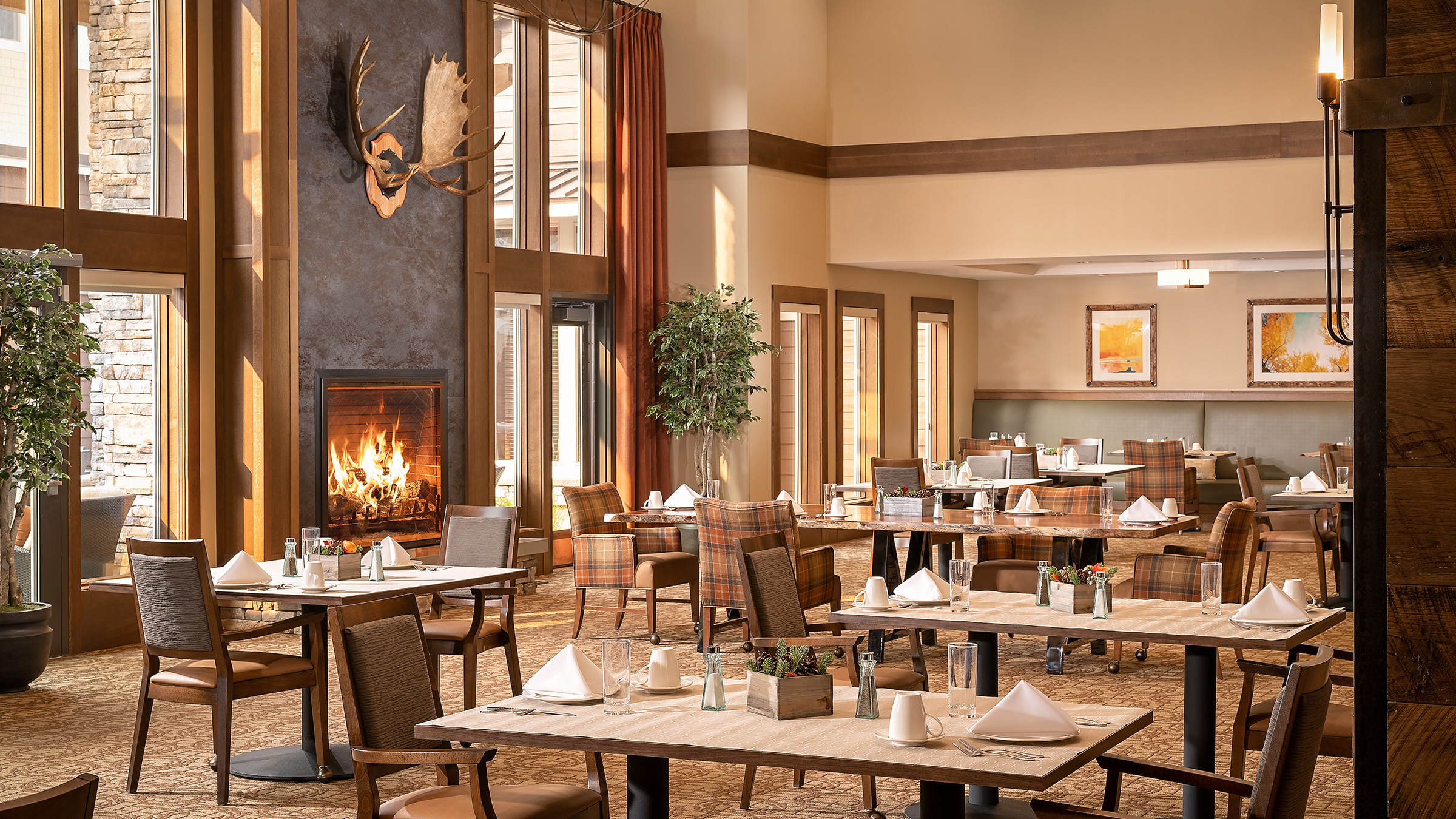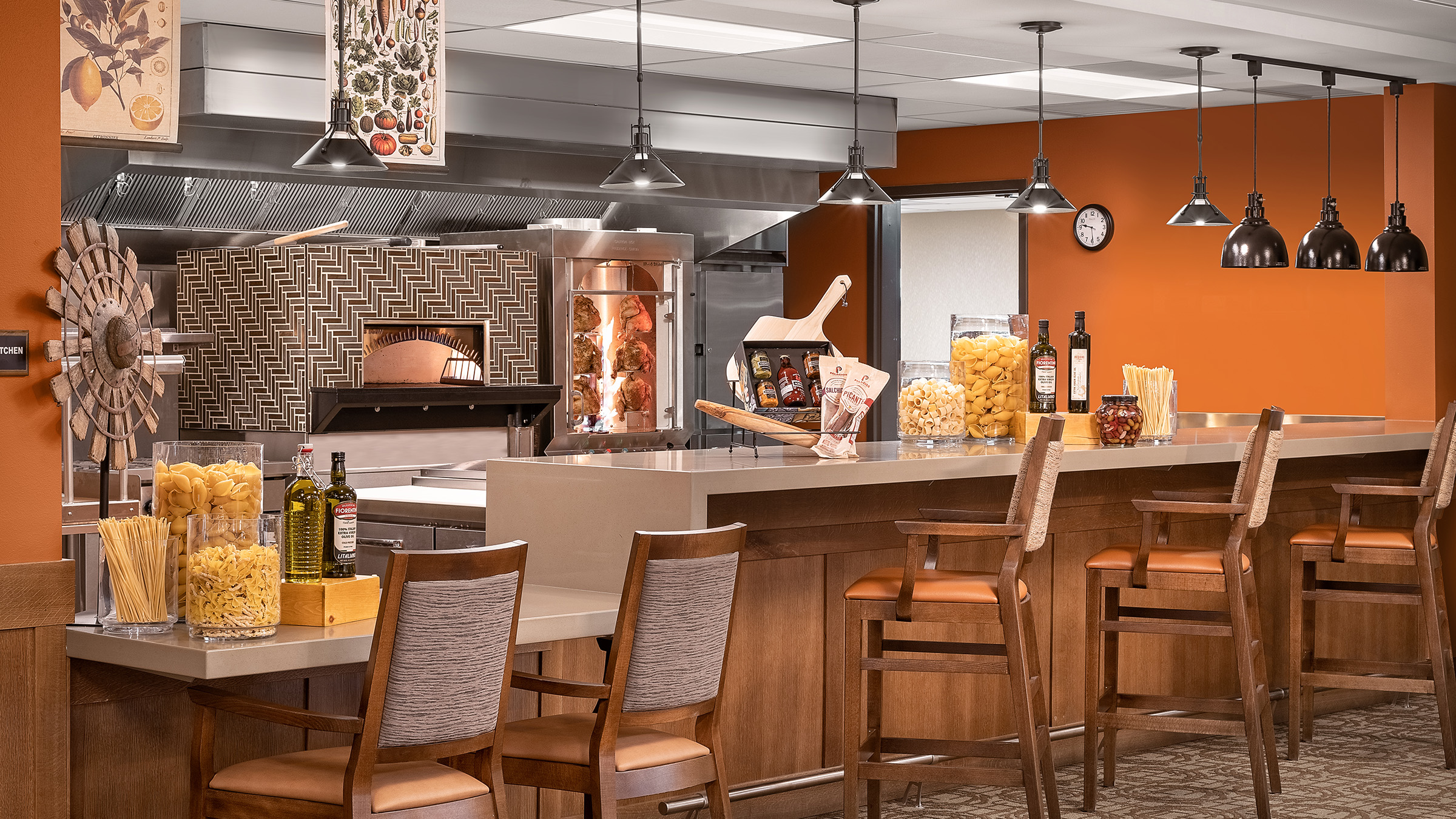 Three internal courtyards allow for outdoor activity spaces for residents. This also allows a high level of security to outdoor spaces and provides the community an abundant view to the landscape while bringing in ample daylight throughout the building.