Portland, Oregon
Touchmark in the West Hills
Unit type
Independent living
Assisted living
Memory care
After twenty years of searching, owner/operator and developer Touchmark found an 80-acre site for their newest resort-style community in Portland, Oregon. Situated just three miles from the city center, the wooded hillside provides spectacular views, unmatched amenities, and an unbeatable location.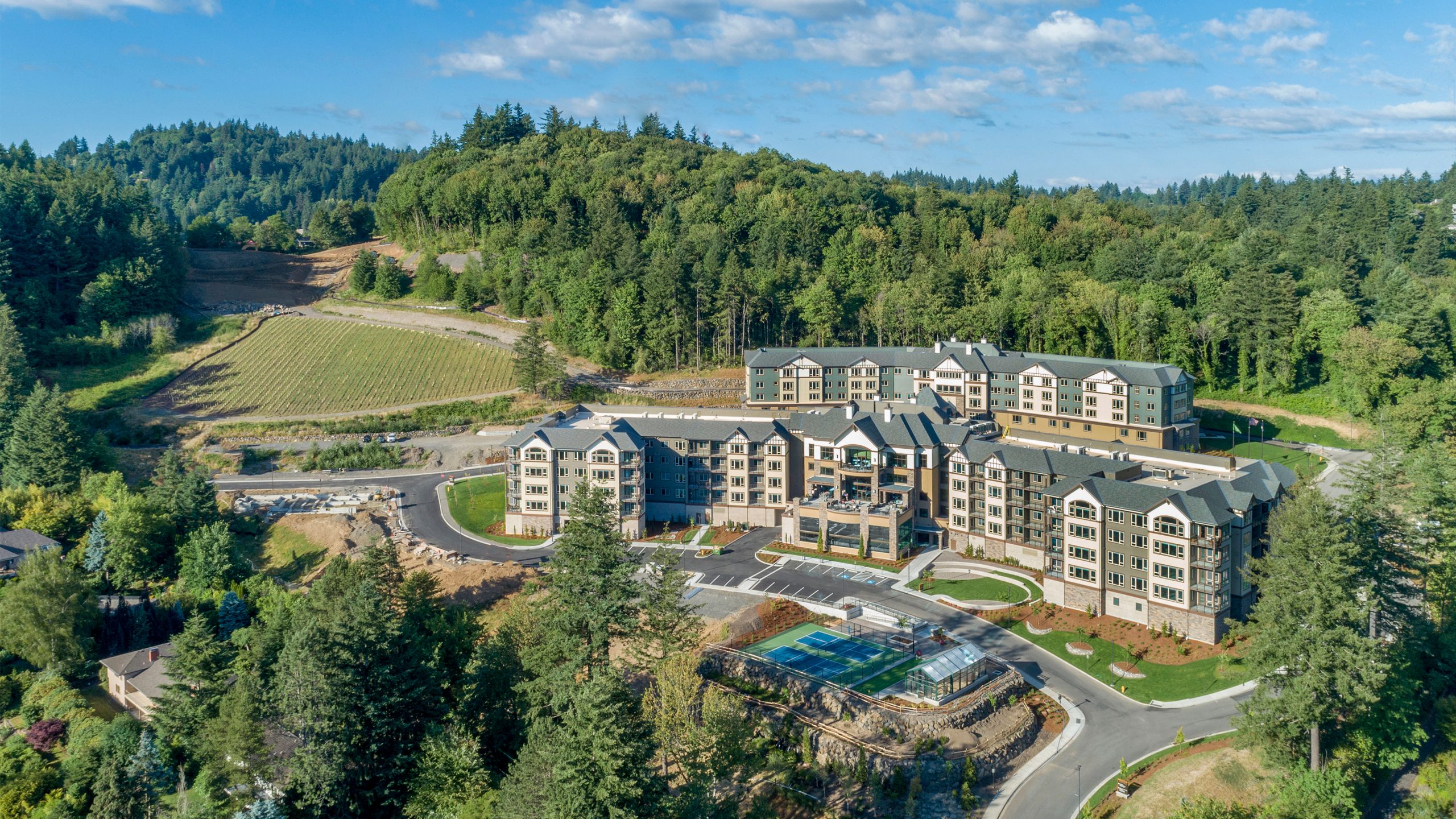 Part of the site's charm presented its greatest challenge. The rocky terrain and steep inclines made planning difficult—add in classic Pacific Northwest rain during construction, and it felt like the cards were stacked against the project team.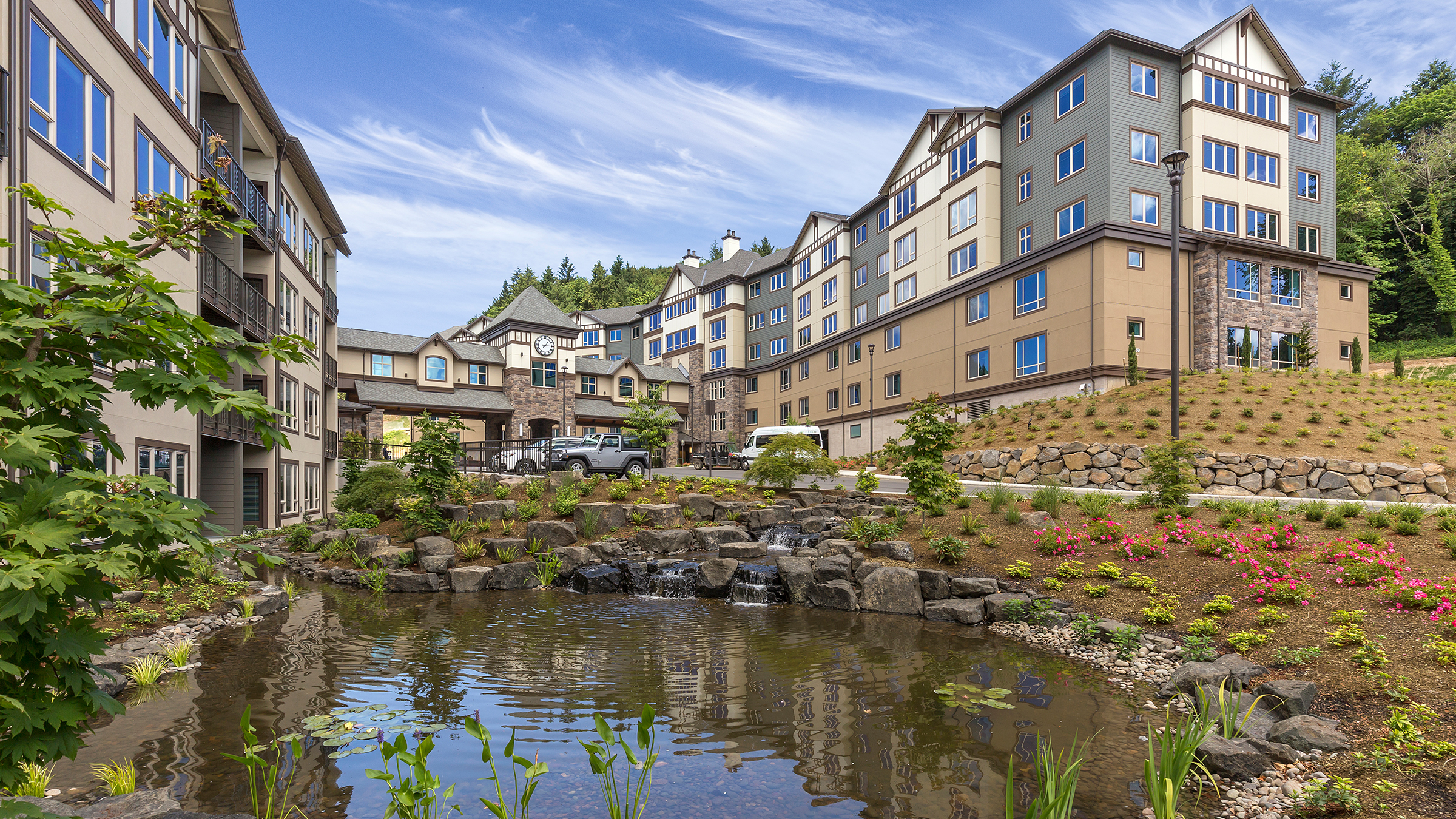 To respond to these challenges, the project team designed buildings that followed the contours of the terrain. The buildings act as retaining walls and create benches to allow for flat walking and parking areas. Because parking on slopes would be difficult for residents, LRS also incorporated stackers for valet parking, alleviating the concerns for owners and future residents while also maintaining the resort-style feel of the community.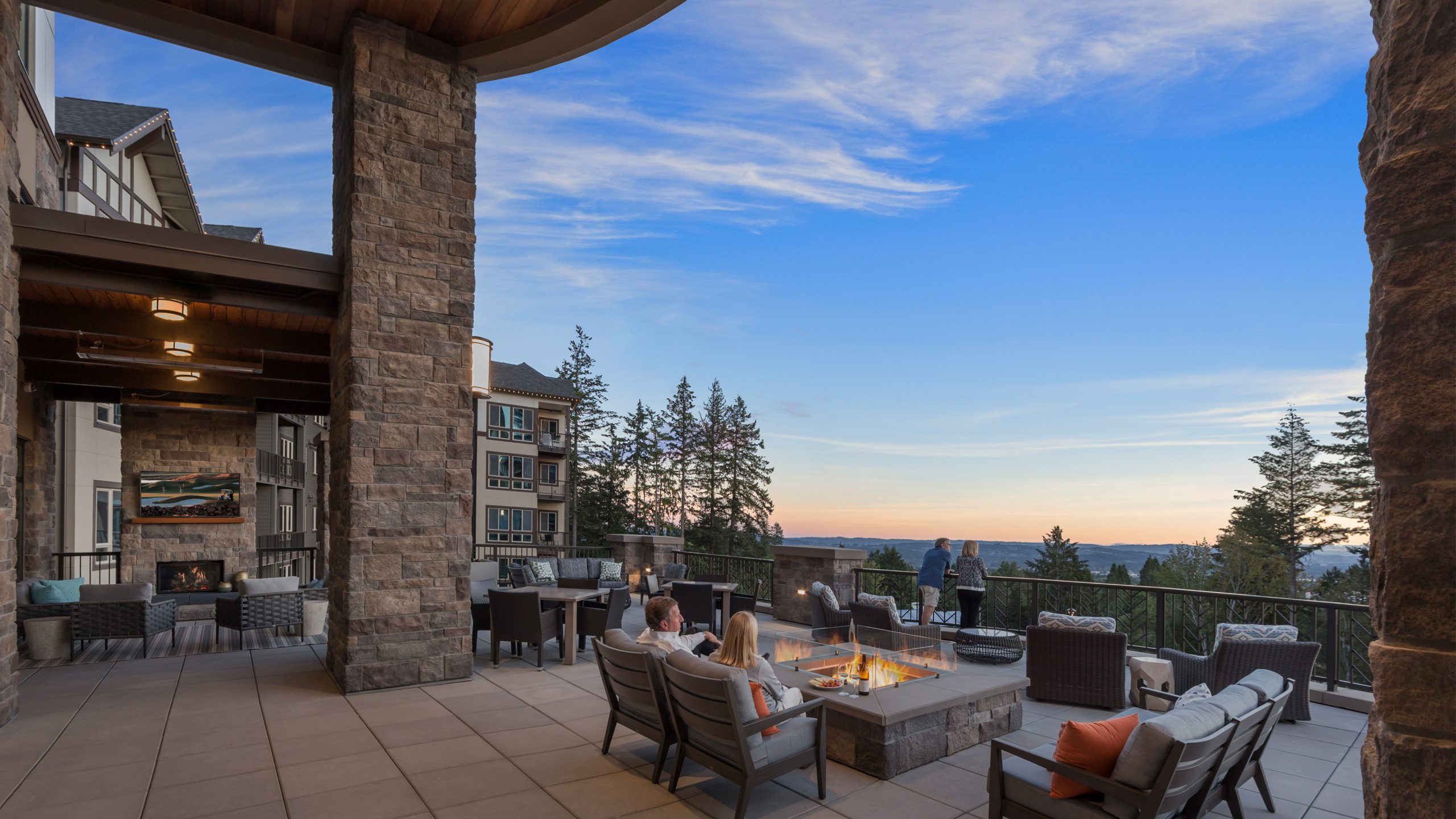 Design concepts for the 80-acre site were inspired by the natural surroundings. Stone and timber reflect the wooded hillside while warm color palettes and exposed beams are reminiscent of classic Pacific Northwestern architecture. These elements, along with ample natural light and refined stylings, create an elevated aesthetic for the resort-like community.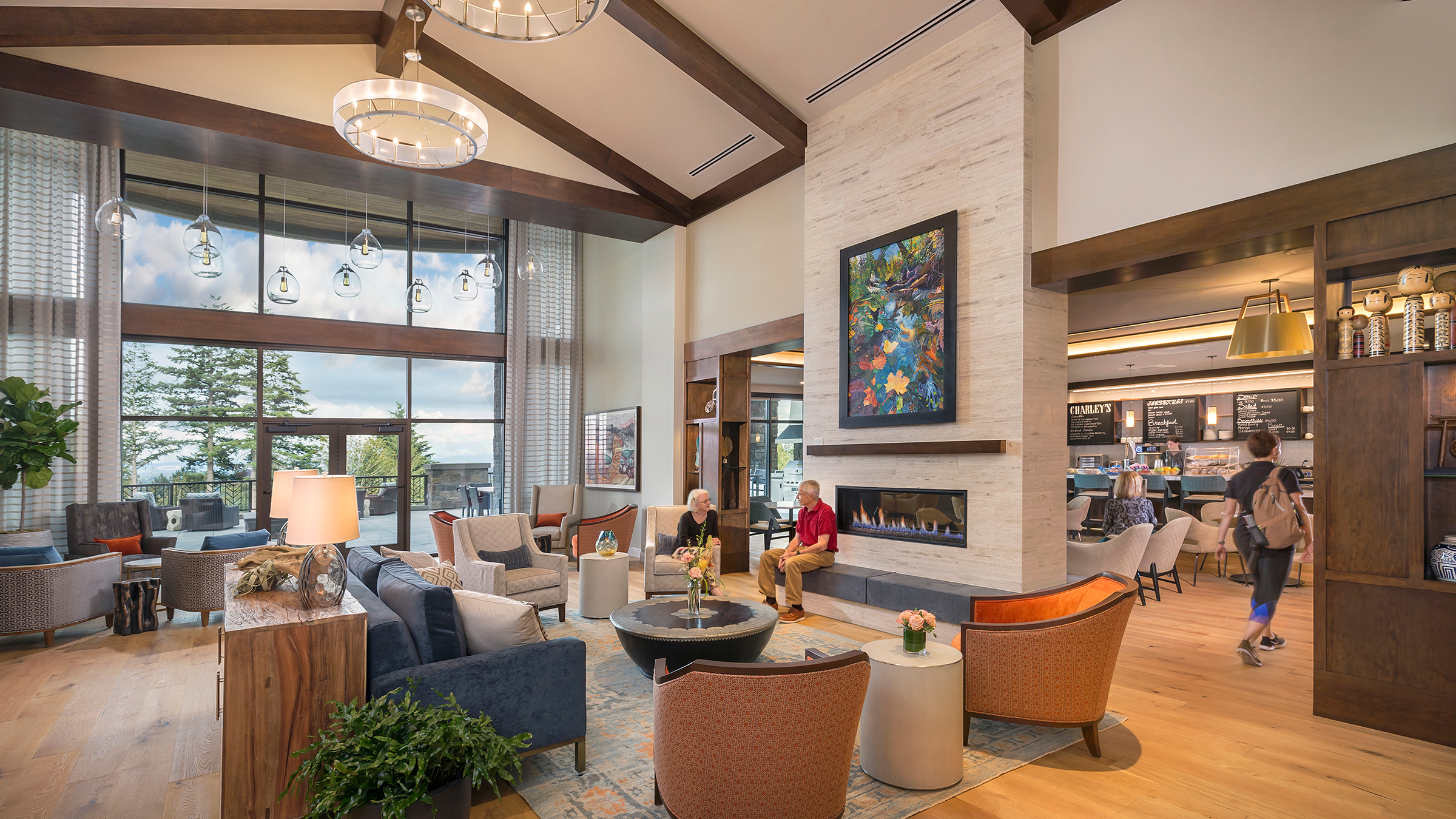 The stately architecture of exteriors translates into eclectic interiors. Evocative of a collection of memories, the interior design concept was inspired by travel and destination. The design team wanted residents to feel as though the common and community spaces were designed organically, the way the character of a home slowly develops over a lifetime. Some areas are reminiscent of a cozy lodge, with natural colors and textures, while others use dramatic lighting and finishes to resemble rooms in a luxury resort. The diverse layering of materials and pattern coordinates and complements to express the identity of Touchmark's residents—one of rich life experiences.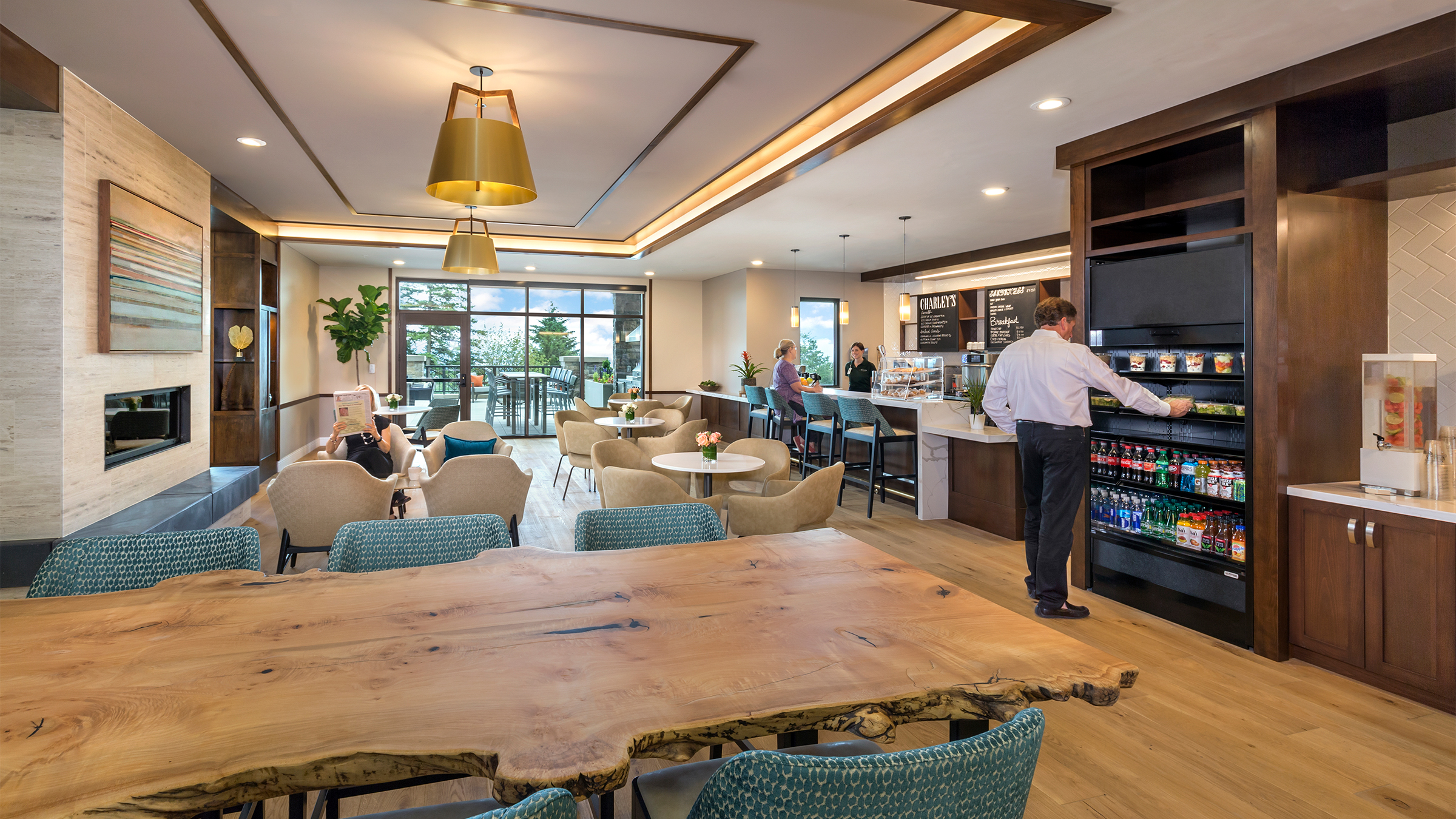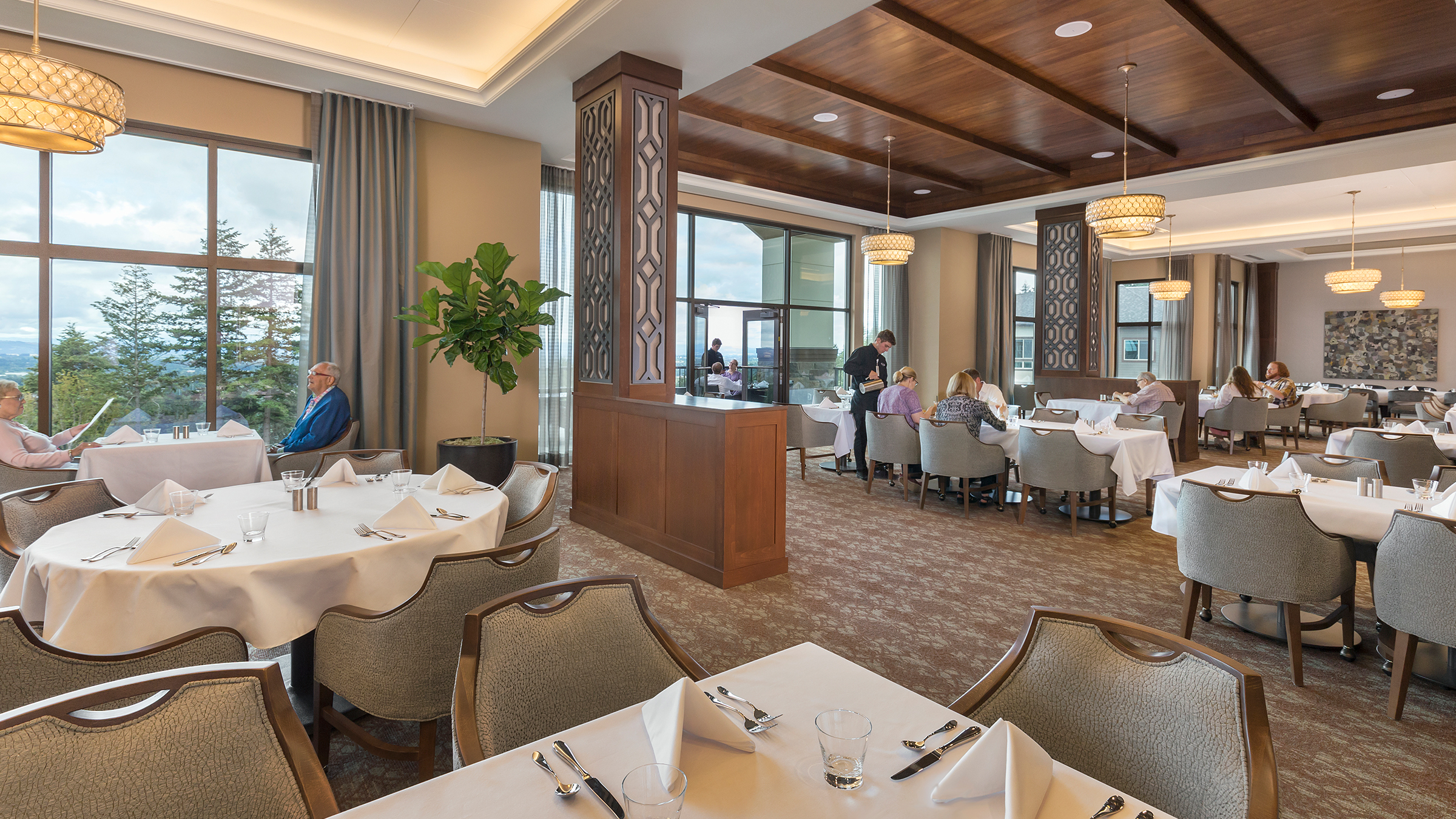 2019 Environments for Aging Award of Merit
2019 DJC Top Projects Multifamly Second Place
2019 Excellence in Concrete – Residential Retirement Award