Originally built in 1915, the Towne Storage building had fallen into disrepair after a century of neglect. It was dilapidated and unsafe for occupancy, but as an anchor to the Central Eastside of Portland, its renovation was a crucial component in the overall revitalization plan for the neighborhood. LRS and the project team began meticulously renovating the building in 2016.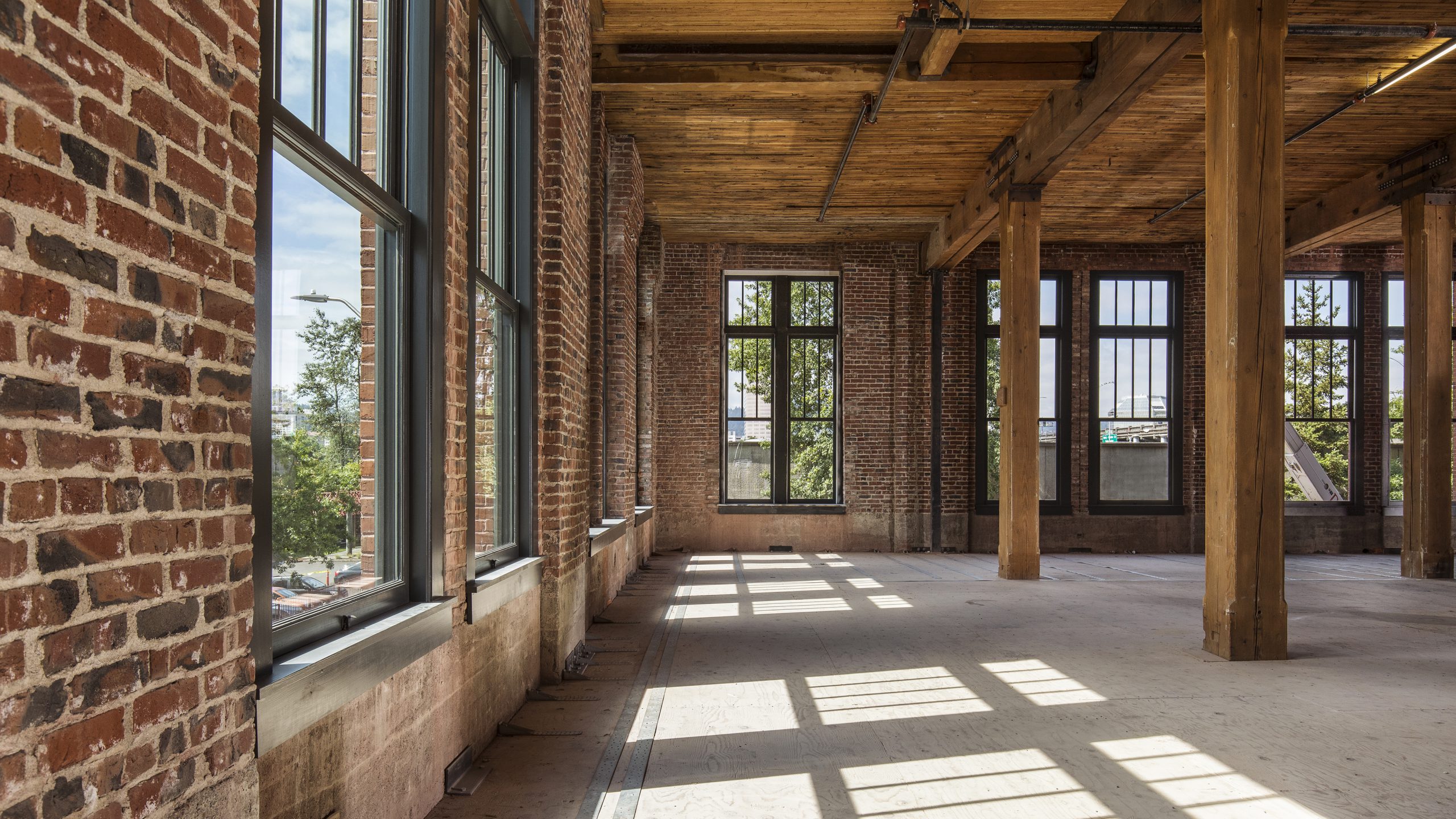 Seismic upgrades were necessary for the structural integrity of the building, but the team also paid special attention to maintaining and respecting the building's history. The old painted bear logos, Towne Storage name, and signage were all restored during construction. Another unique feature of the building was the rose pigmented mortar: a rare coloration used in the original construction. The team replicated the coloring along the exterior. The 130-foot steel water tower, uncommon since most water towers of that era still found in Portland are wood, was structurally secured and restored, which required reinforcement from the roof all the way down to the footings.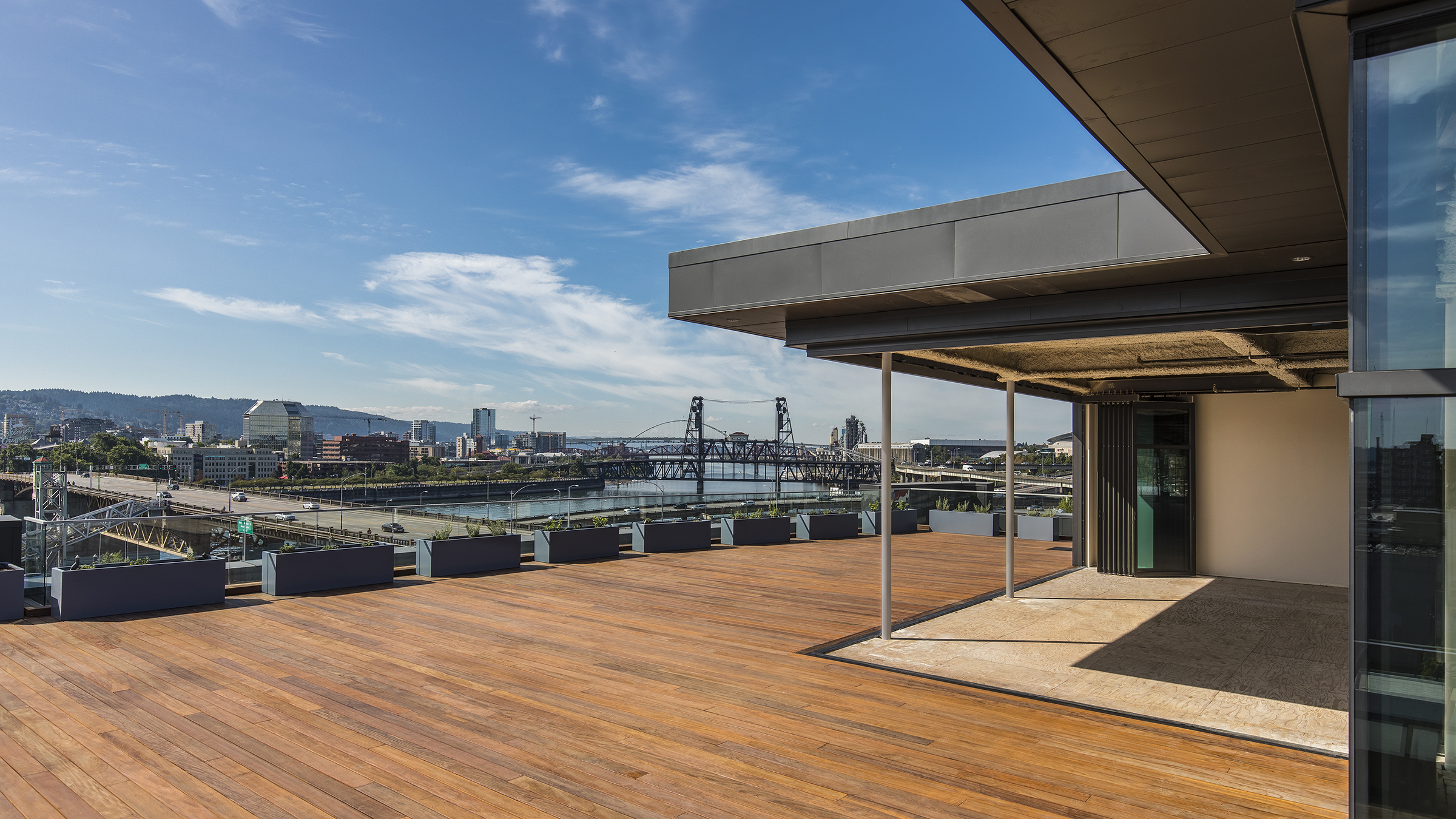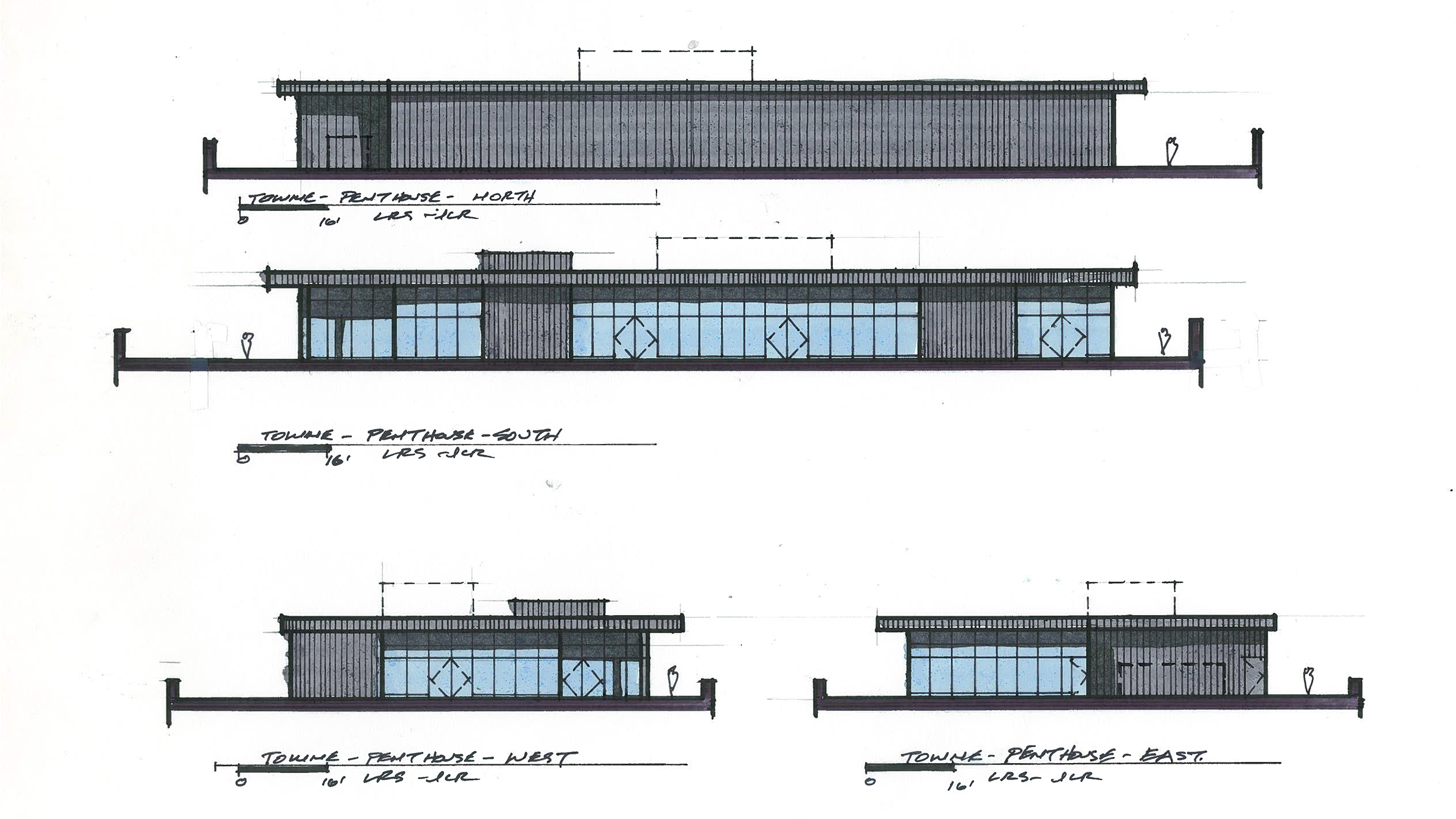 From the beginning, the team intended to add a sixth floor penthouse to this Burnside Bridgehead landmark as an amenity for future tenant(s). The 8,750-square-foot penthouse design is set back from the parapet to provide two spacious exterior landscaped decks with sweeping views of downtown enhanced through the design of transparent guardrails. The penthouse was also strategically located to hide the new mechanical equipment along the north wall. The penthouse plan steps back at the corners so that it is not visible from street level, appeasing the Portland Historic Landmarks Commission.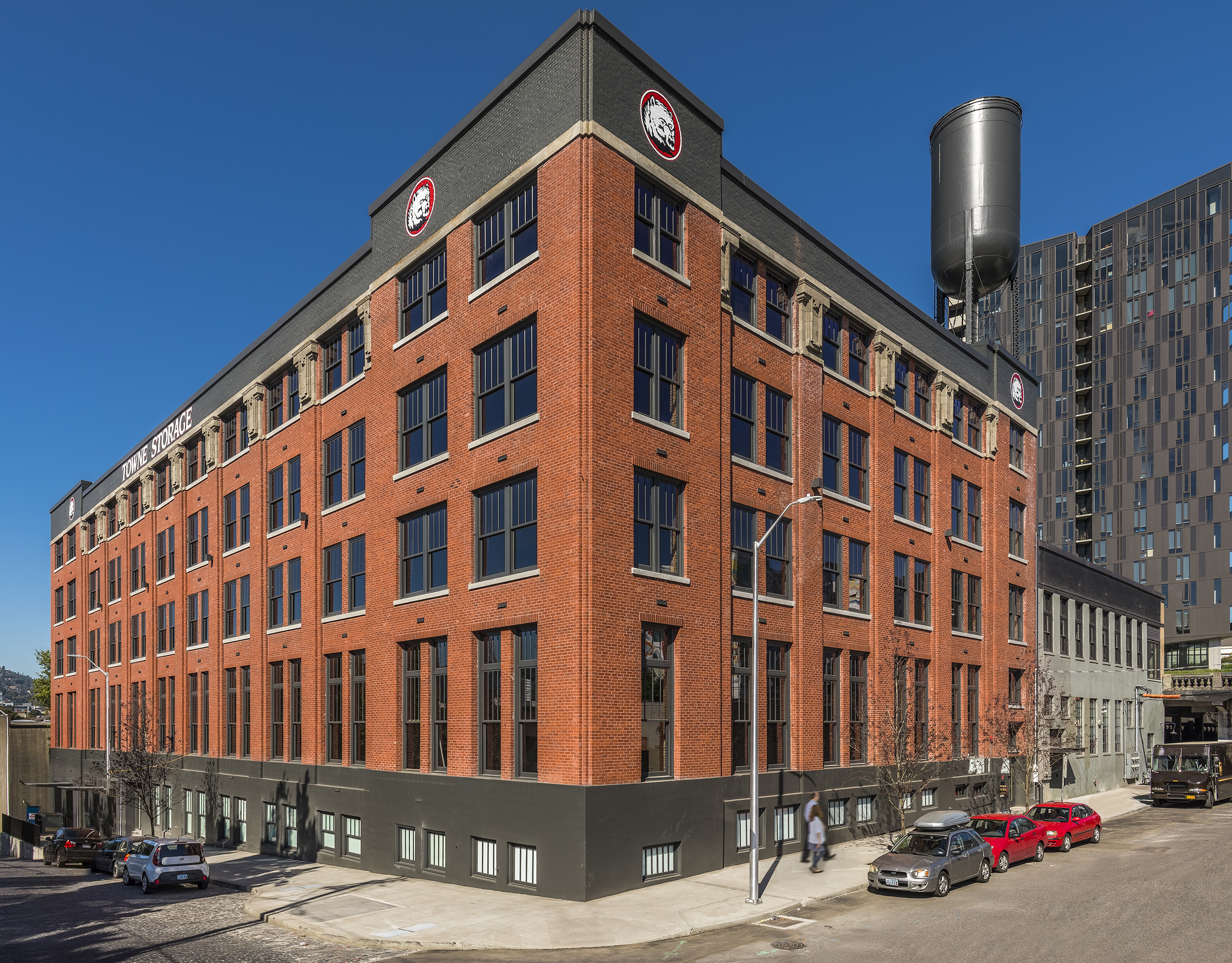 The industrial history of the building, as well as the context of the neighborhood, is reflected in the materials chosen for the building additions. The penthouse addition and relocated building entry complement the historic building in proportion and alignment, but also contrast the brick and wood windows in a deliberate, contemporary style with steel, metal panels, and glass.
Winner of the prestigious DeMuro Award for Historic Renovation, Towne Storage is listed on the National Register of Historic Places. The successful completion of the Towne Storage building project restores a visible landmark in Portland's Central Eastside and repurposes the space to serve tenants well into the next century.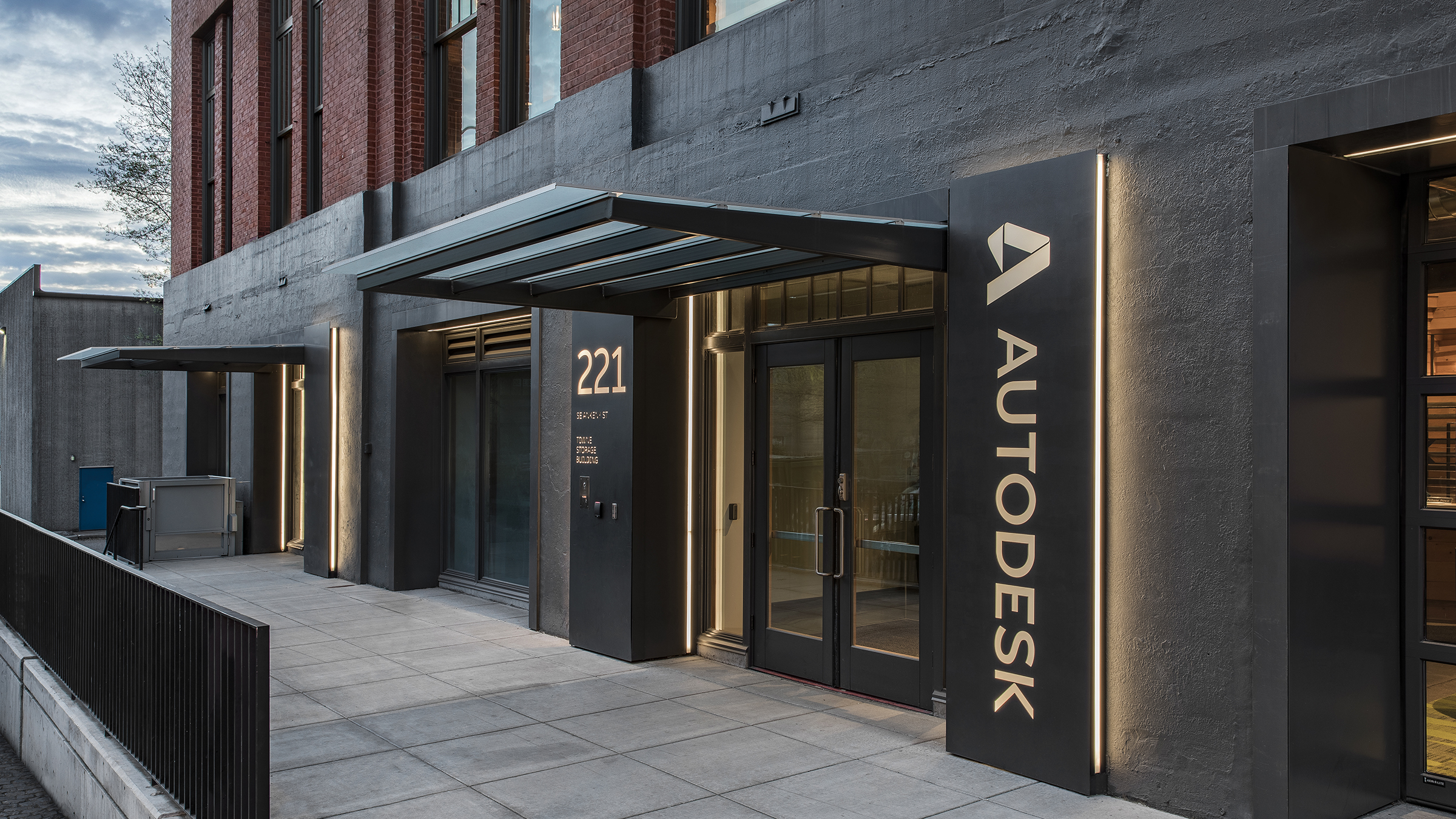 2019 AIA Oregon Seismic Upgrade Citation Award
2018 NAIOP Development of the Year – Office Building
2018 Restore Oregon DeMuro Award
2018 Portland Business Journal Transformer Award