Portland, Oregon
Touchmark in the West Hills, Vineyard Homes
Size
Two, three-story buildings, eight units
Unit type
Independent living
Delivering a variety of housing options for their newest resort-style community in Portland, Touchmark worked with the LRS design team to create the concept of an innovative hybrid home. The two, three-story, four-home buildings offer the same convenience and community as an apartment building, with the amenities of a single-family home.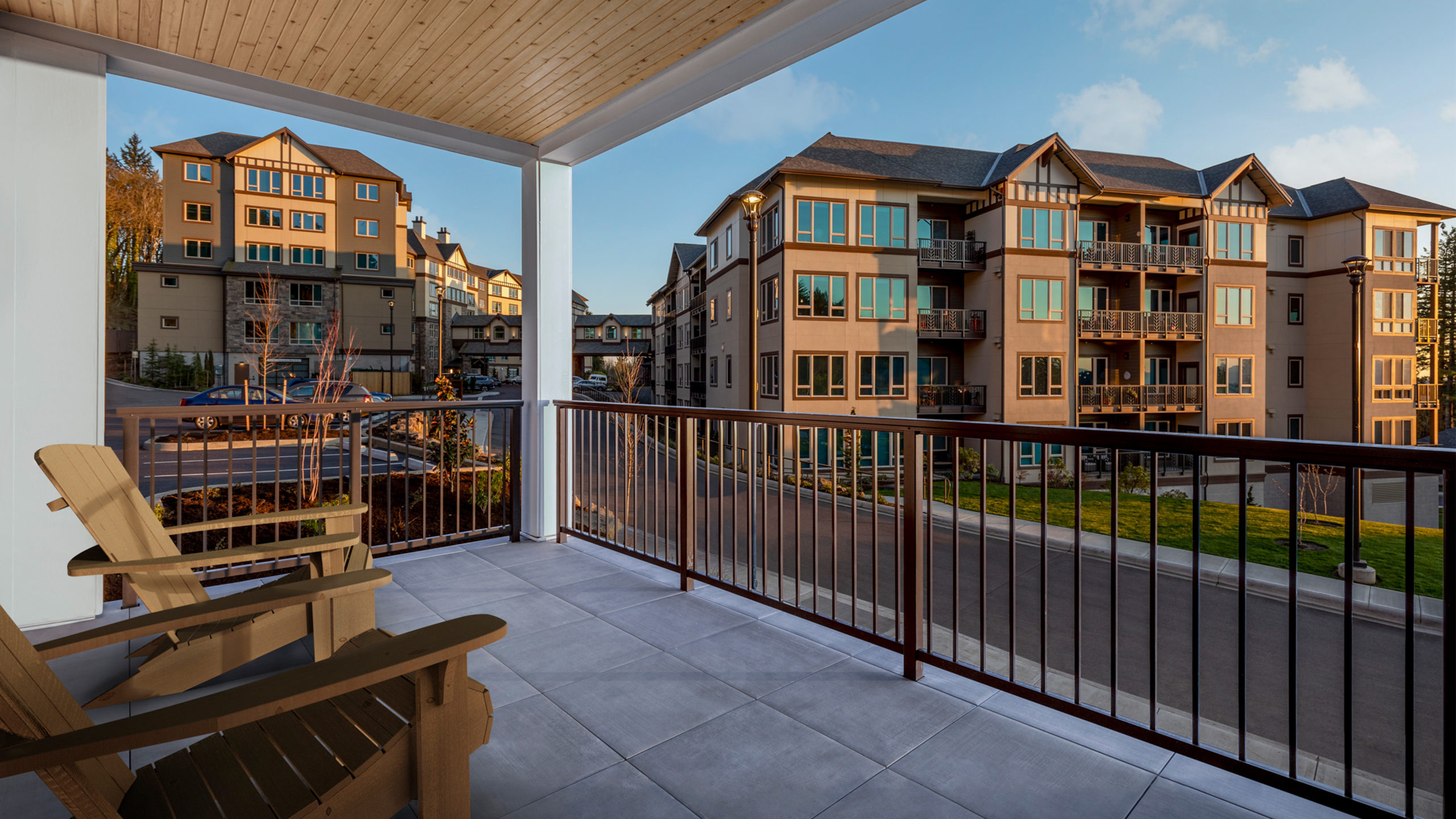 Working with the steeply sloped, narrow site was a challenge for the project team. Utilizing the hillside, a walk-out garden creates an intimate private outdoor area for residents to enjoy. Large windows in the great room faces the view of the Oregon Coast Ranges.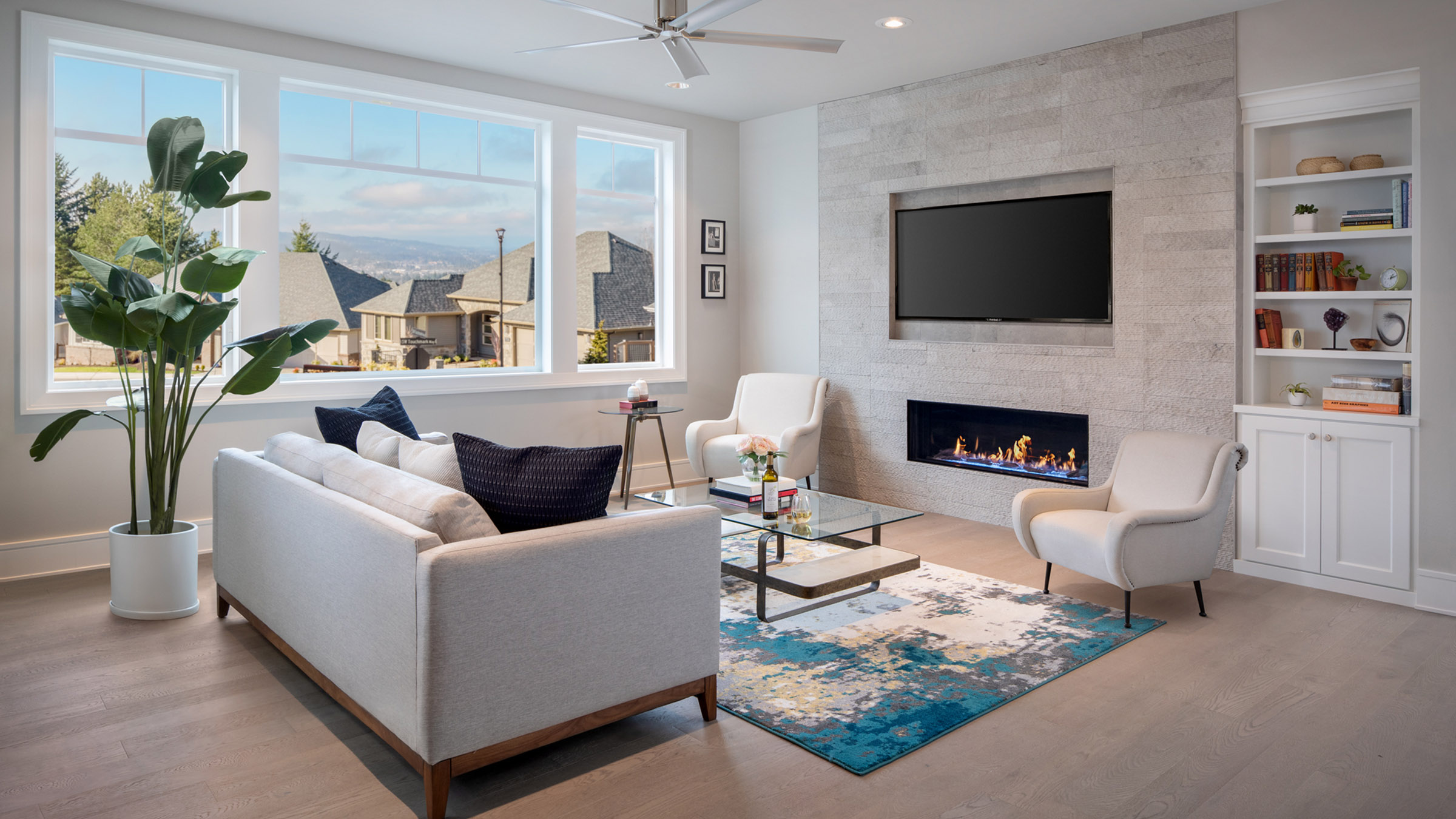 Inspired by the natural surroundings of the Pacific Northwest, materials such as stone and timber create a contemporary craftsman aesthetic. These exterior finishes bridge the apartments and single-family homes in the community through an aesthetic connectivity. High-end, durable finishes in the large, open interiors emphasize the woodworking and draw attention to artisan detailing.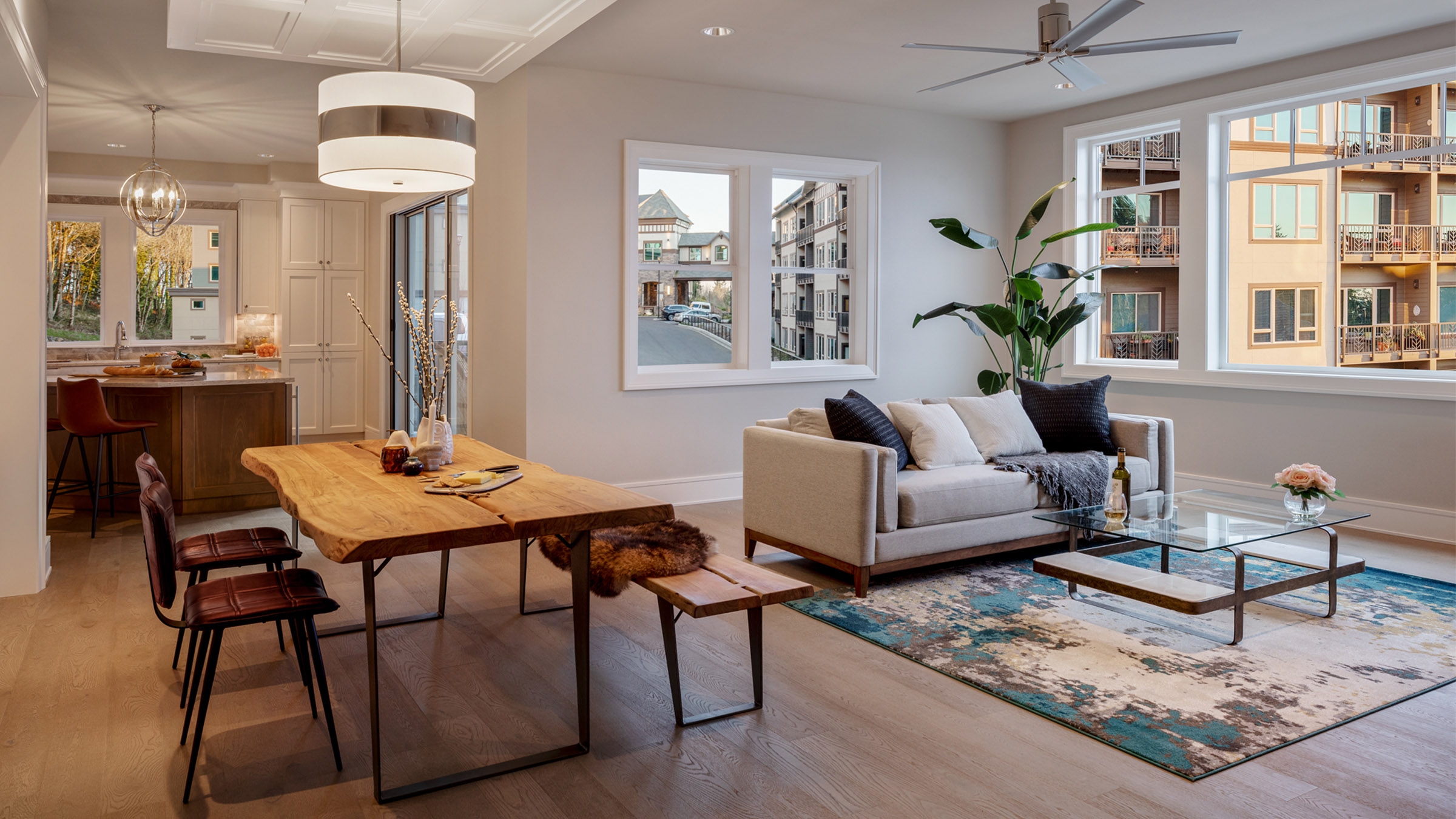 Designed for seniors, each home is one level and includes the addition of a private garage. The vertical circulation of each building efficiently serves four homes with a shared stairwell and an elevator. Residents enjoy access to the outdoors through the common outdoor patio and stunning vineyard, community, and coast range views from backyards and decks.