Beaverton, Oregon
Trillium Woods Apartments
The Trillium Woods Apartments in Beaverton, Oregon are comprised of four separate buildings and 96 garden-style units designed to maximize livability for residents.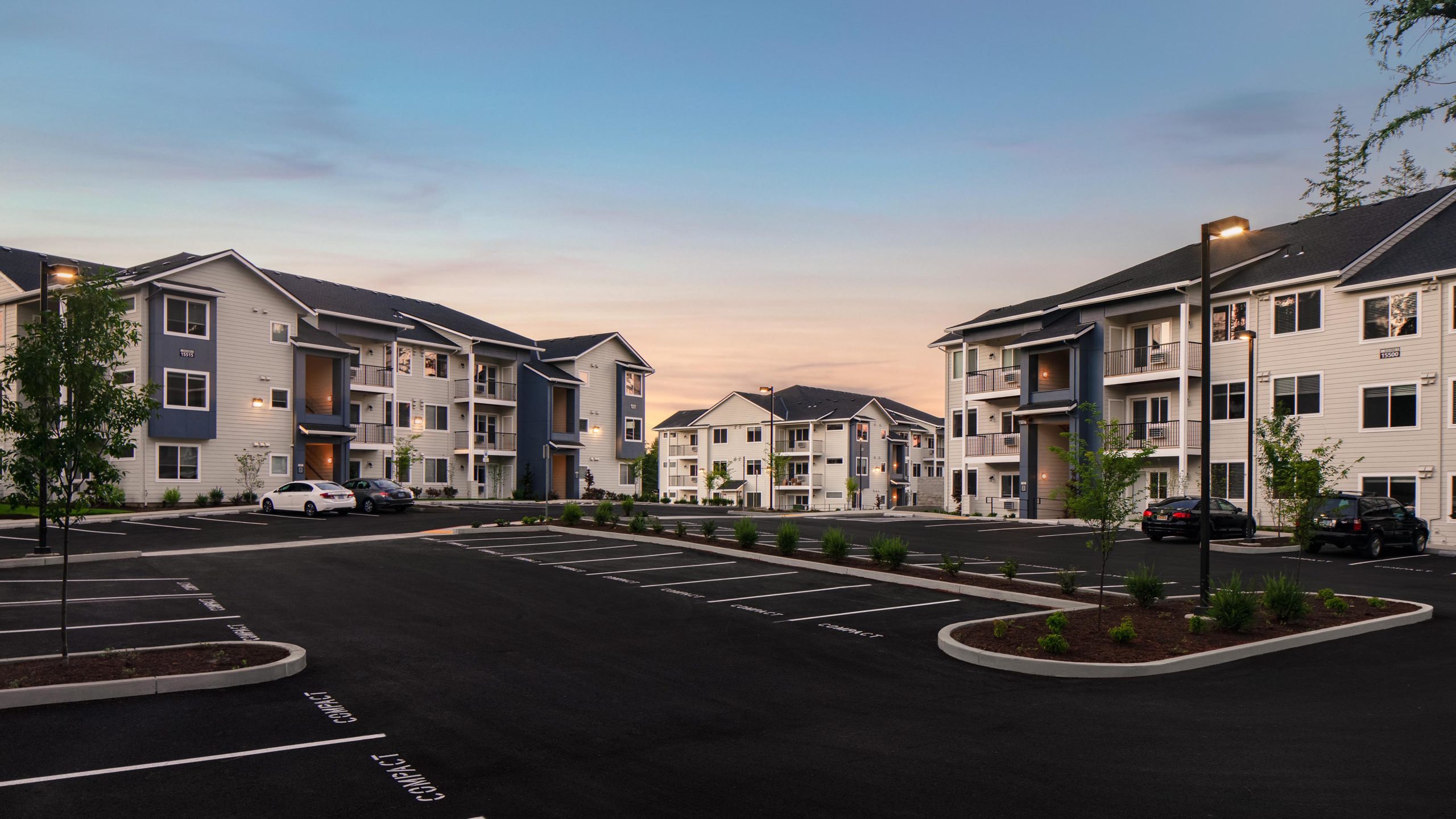 Located in an existing residential area with no direct access from the main road, the site presented a unique challenge to LRS as well as the community. Working closely with the neighborhood association and other stakeholders, the project team developed a plan for the complex that included low-density design, pronounced entries, and ample parking.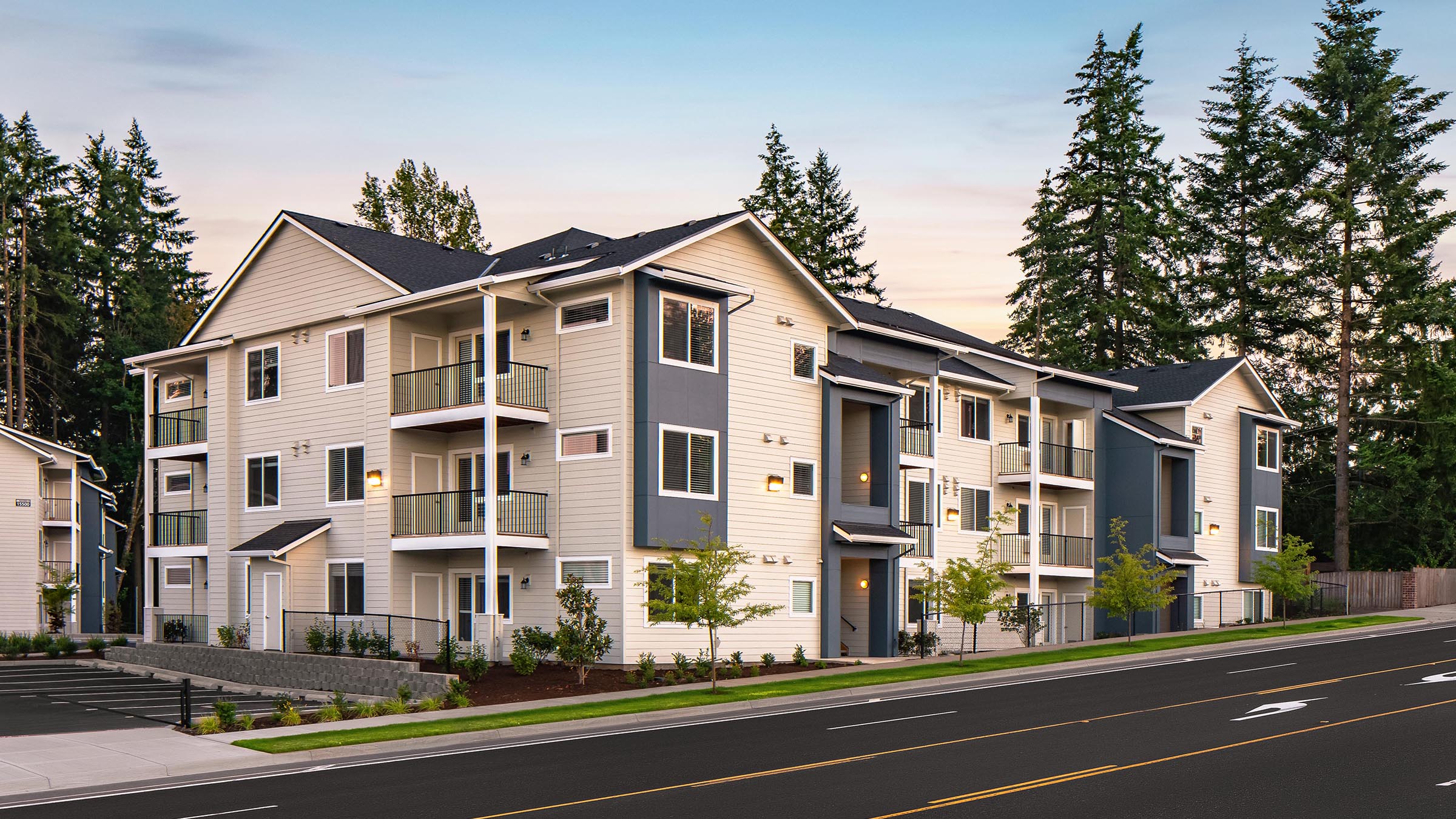 The natural, wood surroundings, inspire the neutral, simple color palette of the apartment buildings. To highlight breezeways as a feature of the complex, LRS designed prominent entryways with bold blue to emphasize the stairs.
Residents enjoy various amenities such as a 900 SF common room and exercise area.