A global safety certification company, UL is built on trust, honesty, and connectivity, and they wanted those values expressed through the design of their new and consolidated Vancouver office. The single story pitched roof building didn't seem like an obvious choice for a modern office, but through several test fits and design charrettes, the design team was able to create a workplace transformation.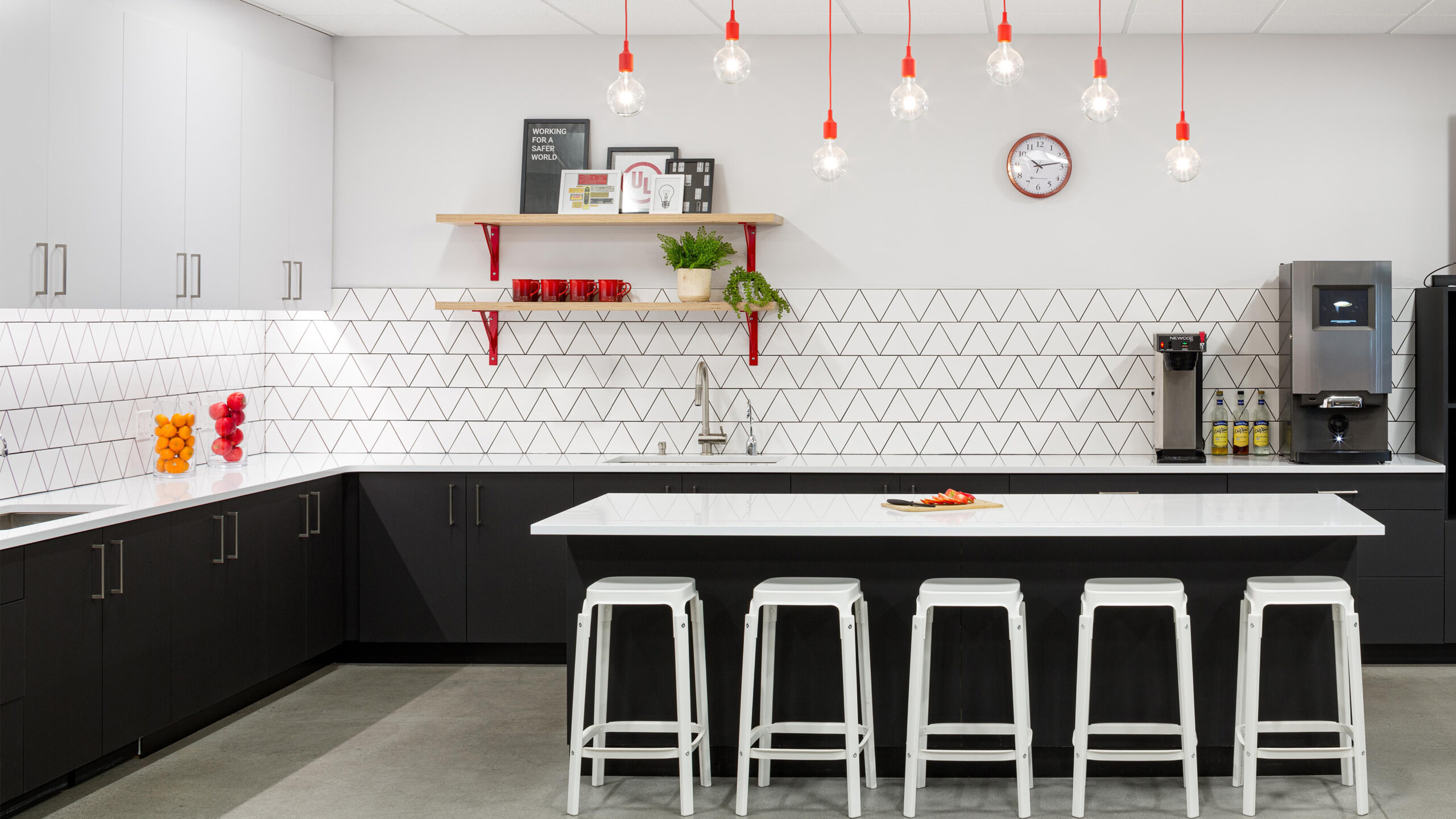 LRS created points of interaction throughout the 30,000-square-foot space for employees to connect and collaborate. The color palette was kept neutral to convey light openness and to emphasize the UL brand's vibrant red seen on accent walls, ducts, and floating cloud ceilings.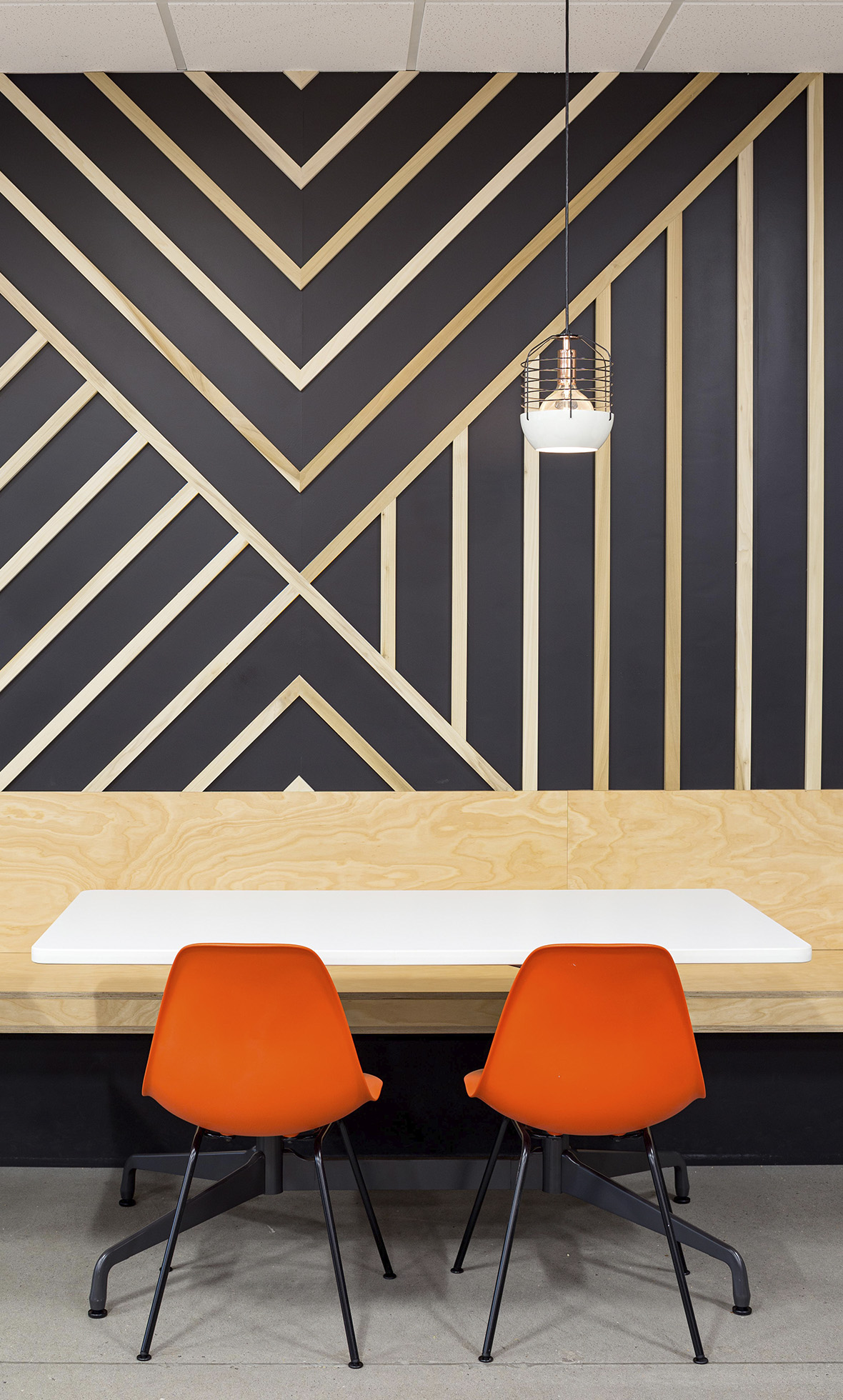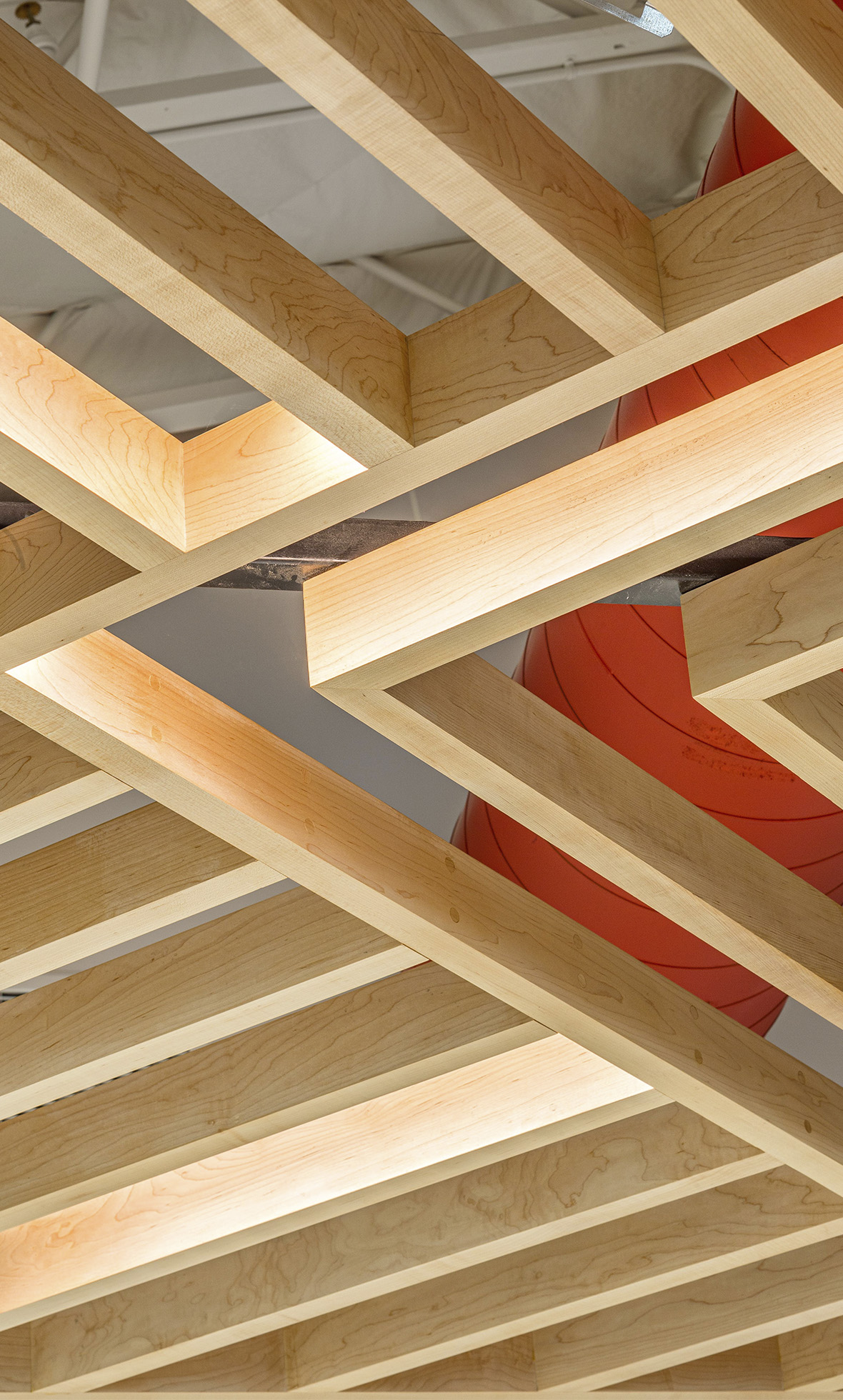 Focused on revealing the "truth" of materials, the design incorporated wood and other raw materials to create a modern, industrial aesthetic. Exposed ductwork is painted to match wayfinding signage in circulation areas. White hallways link workspaces together and lead to a centralized, multi-purpose breakroom.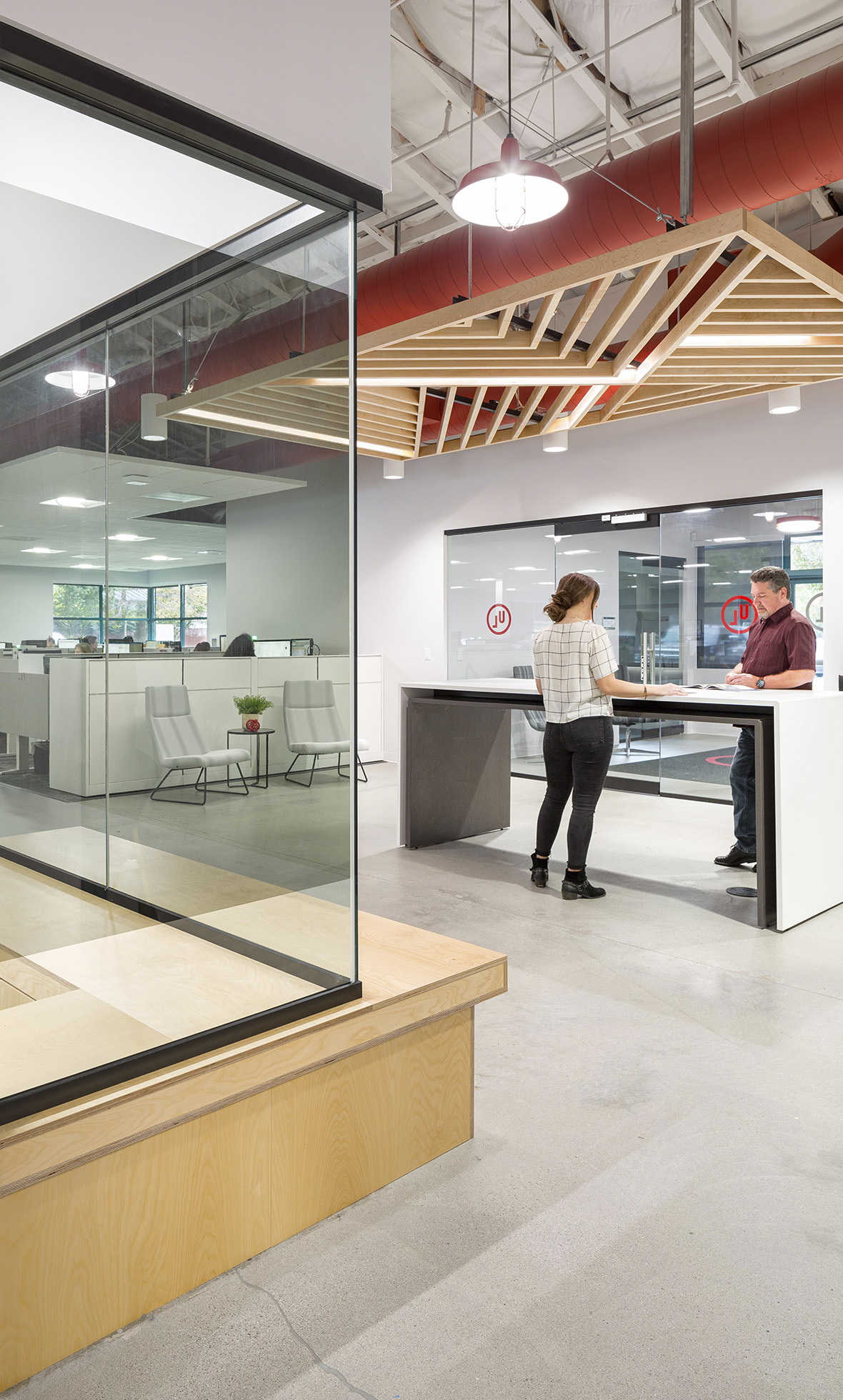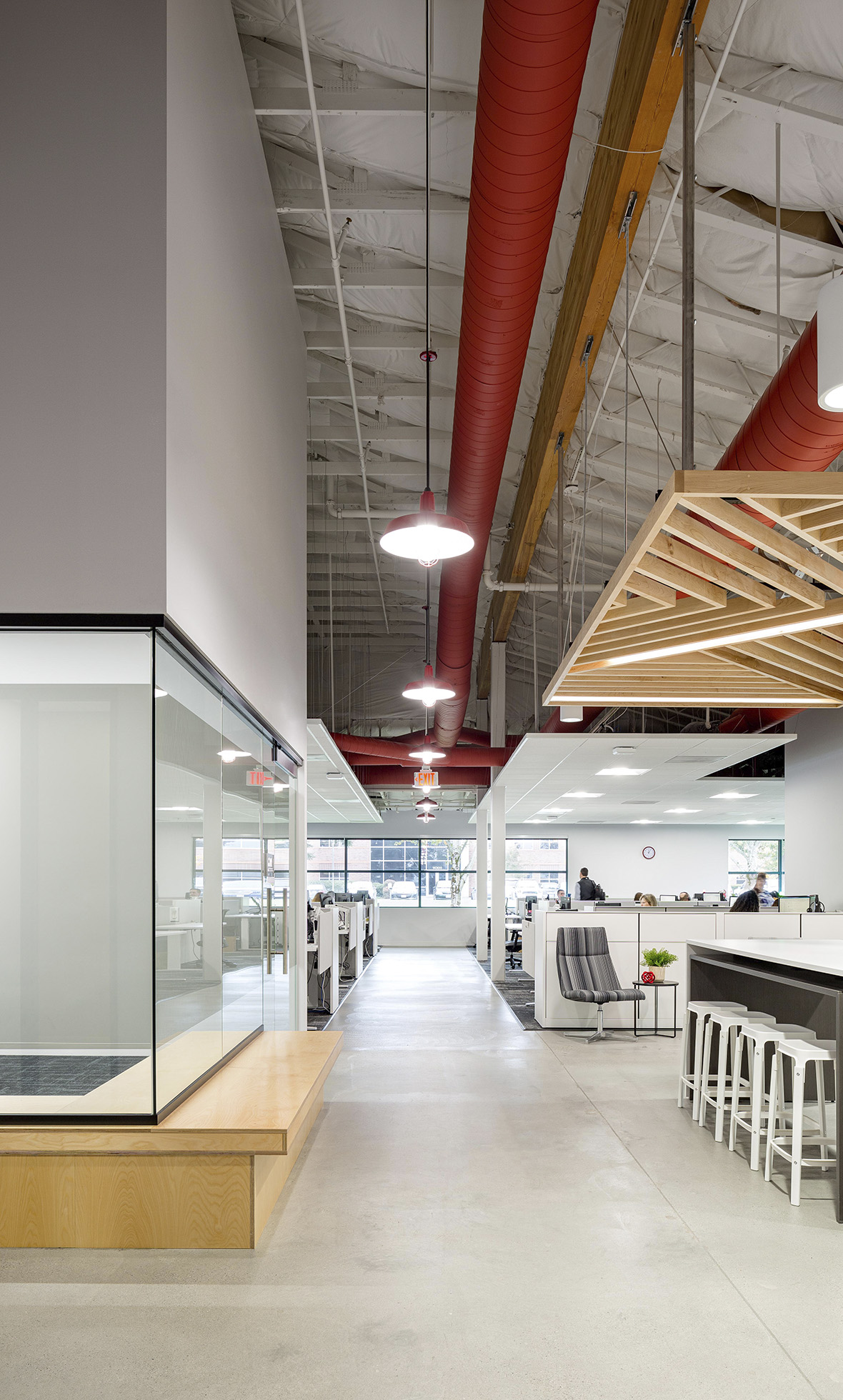 The reception lobby features a guard station to focus on keeping the entry of the building secure.