Unit type
Assisted Living
Skilled Nursing
Memory Care
Responding to emerging needs for the aging population, Union Life Shenyang is the largest senior living community in Northeast China. The master plan includes three assisted living buildings with dining hall and commons facility, three skilled nursing buildings, and two memory care buildings. Additionally, a medical center offers services to the campus as well as the outside community.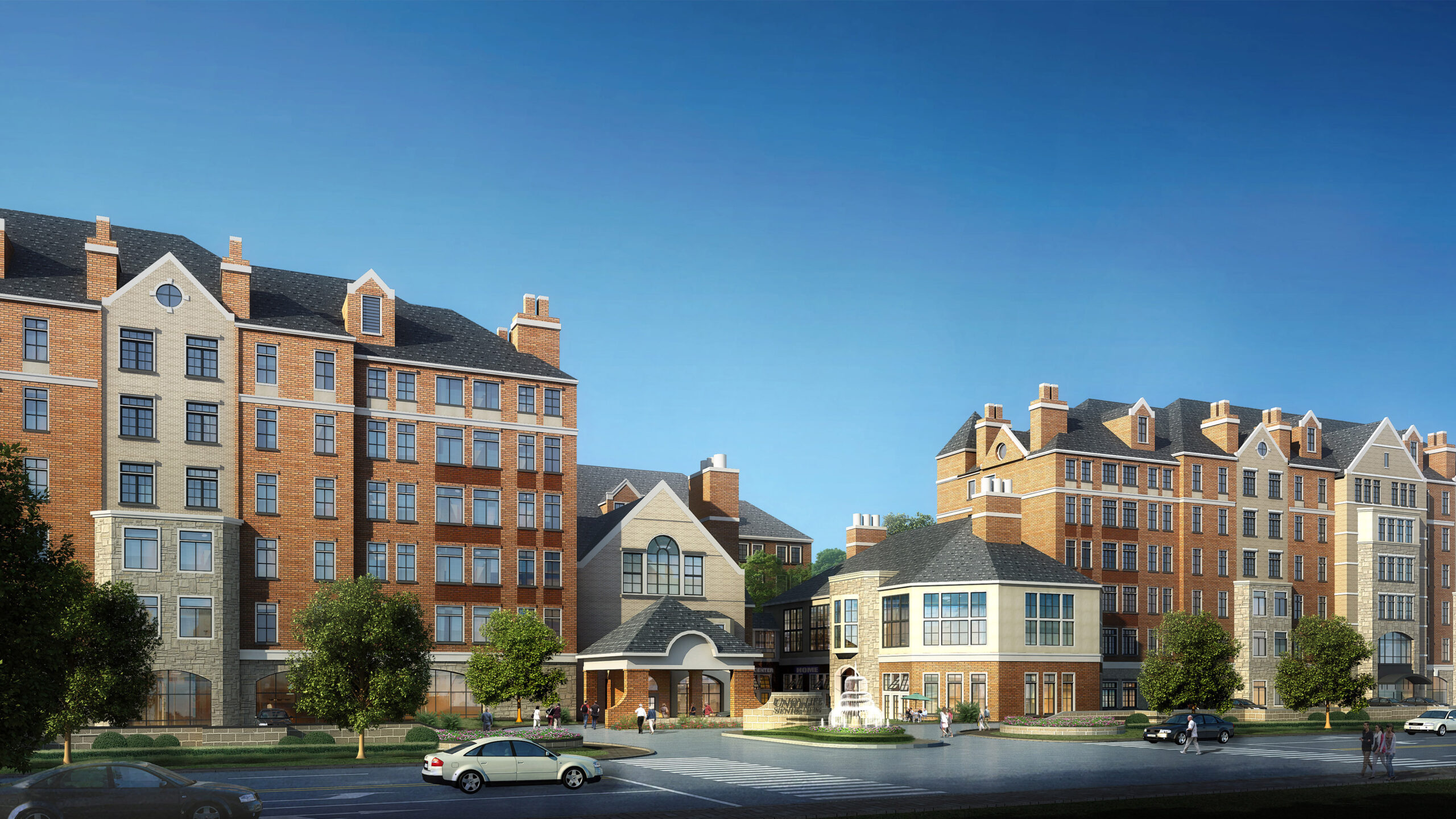 The LRS team worked with the design challenges from site shape and solar/ shadow requirements which affected decisions for building placement. Additionally, the selection of materials needed to be able to withstand the northern climate and achieve a sense of permanence and quality.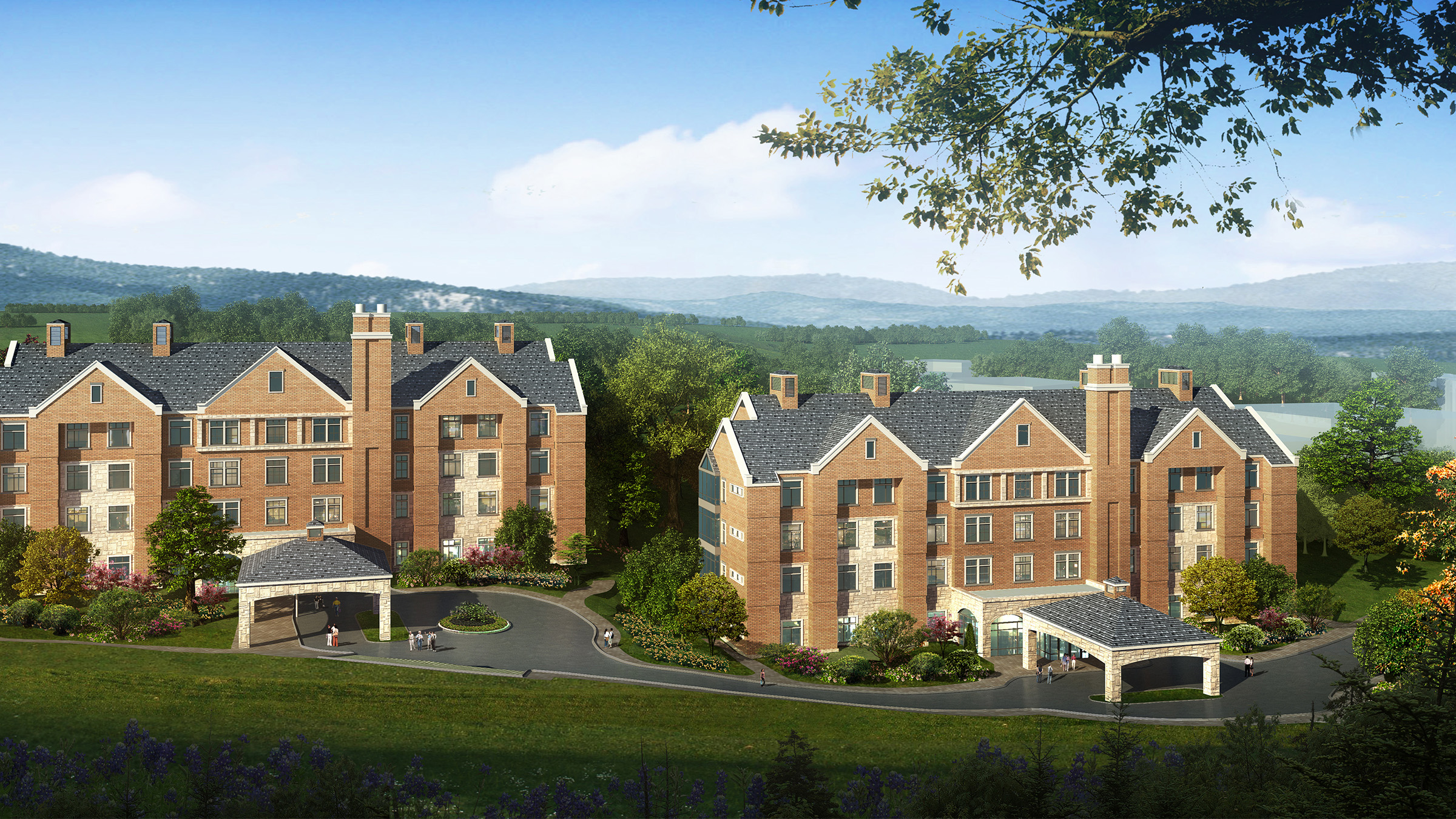 Client goals for building function and operational efficiency were carefully integrated into the campus. The team produced a campus plan that maximized sun exposure for residents and positioned buildings to prevent shadows cast on adjacent buildings. The use of brick, painted trim, cut stone, and steeply sloped roofs were incorporated throughout the entire campus.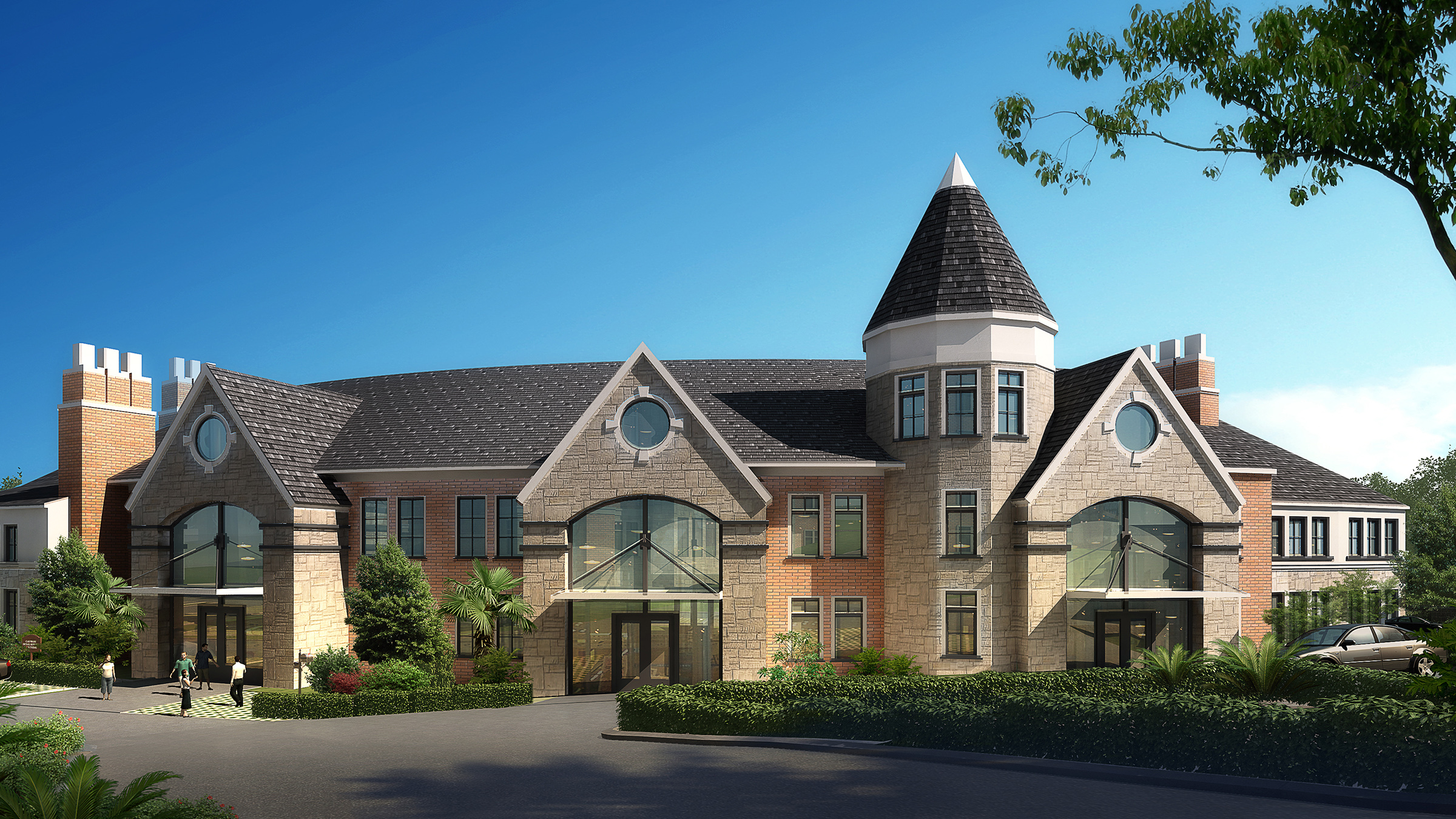 The site promotes a classical design, following the influence of "English-style" country manor homes. Each area of the campus has clearly organized common area plans, which allow for easy campus navigation. Designing to address specific needs for the aging population, unique programs and activities help engage the residents in wellness and life-long learning activities. The adjacent parcel provides commercial, fitness, entertainment, and an education center for use by all residents of the community.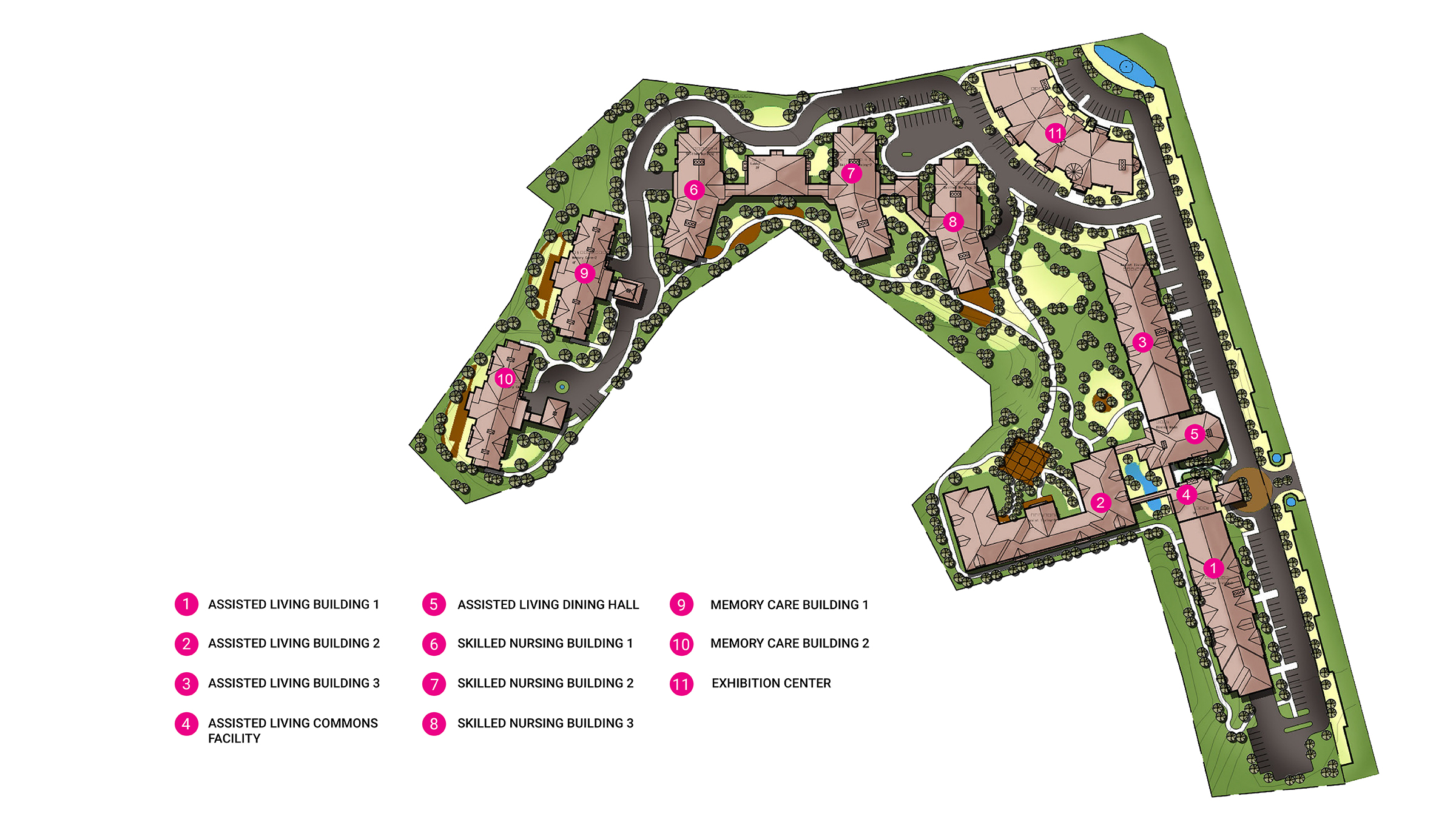 Union Life Shenyang incorporates sustainable practices for long-term energy savings and reduced environmental impact. Wind and sun energy are harvested with the use of hybrid solar and wind-drive site lighting for roadways and pedestrian walks. A resident on-site gardening and composting will provide vegetable produced used in the campus kitchens.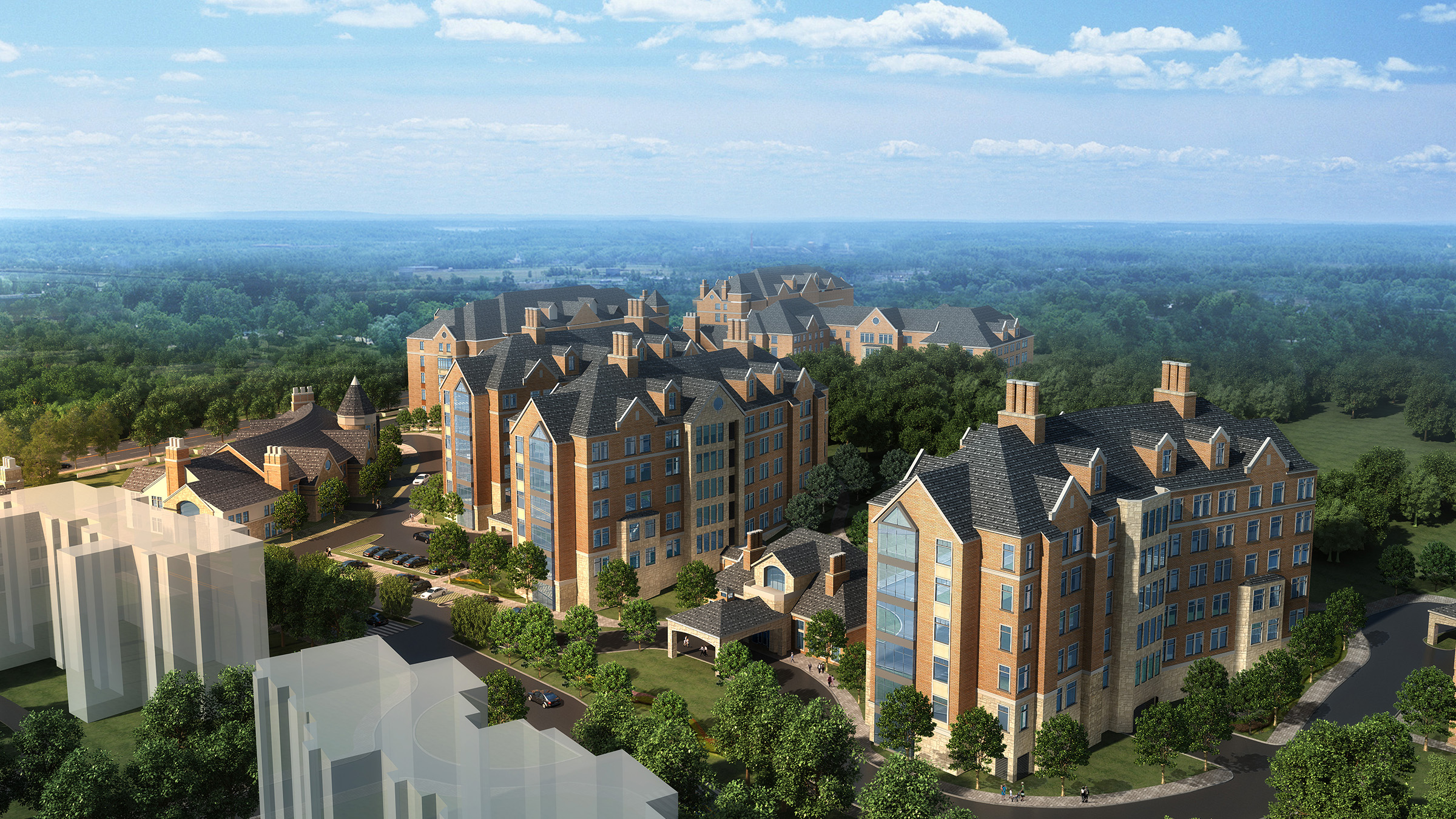 A 400-meter walkway encircling a central park surrounds the landmark senior living community, offering residents a sense of community and home.