A fast growing company in the pet pharmaceutical industry, Vetsource wanted an office space to both instill a sense of professionalism in its clients and provide a fun, collaborative atmosphere for its employees. Rather than finding a midpoint between these two extremes, the team drew inspiration from Vetsource branding, designing an entire workplace around a gradient motif.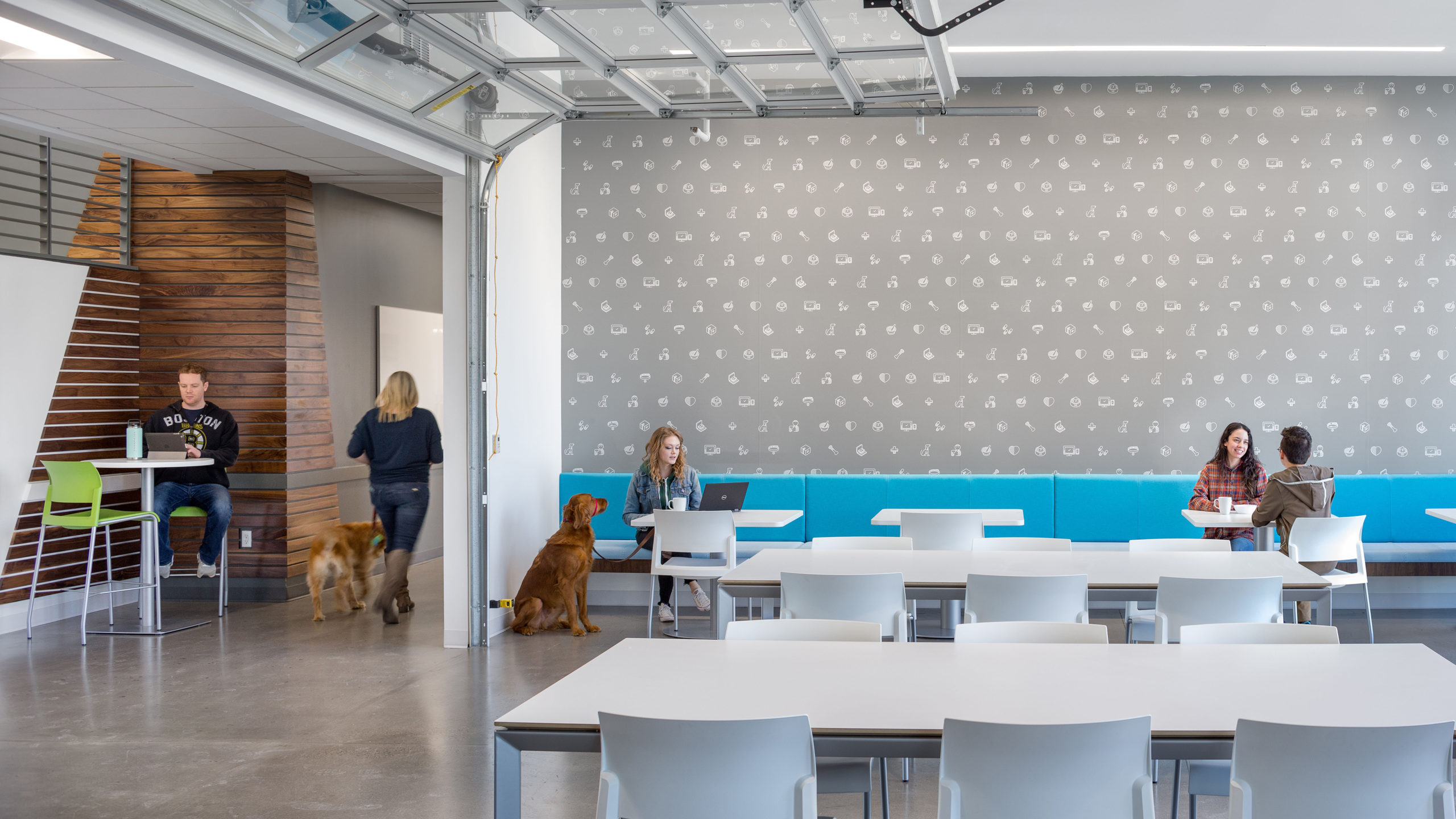 In September of 2016, 130 ITT Technical Institute campuses around the United States abruptly closed, leaving behind buildings filled with teaching equipment, lecture-style layouts, and even half-full coffee cups. One such building was located at Cascade Station in Portland, Oregon. The building sat vacant until Vetsource signed a lease for the 35,000-square-foot space.
Underneath the mauve paint and crowded halls, designers saw the space's potential. Walls and sections of ceiling were removed, opening the structure and creating an airy environment for clients and staff. Public-facing and formal areas are defined with striking white tilework and rich wood cladding. Moving toward office spaces, patterned green and gray carpeting fades in playful diagonal sections and the color palette becomes more vibrant.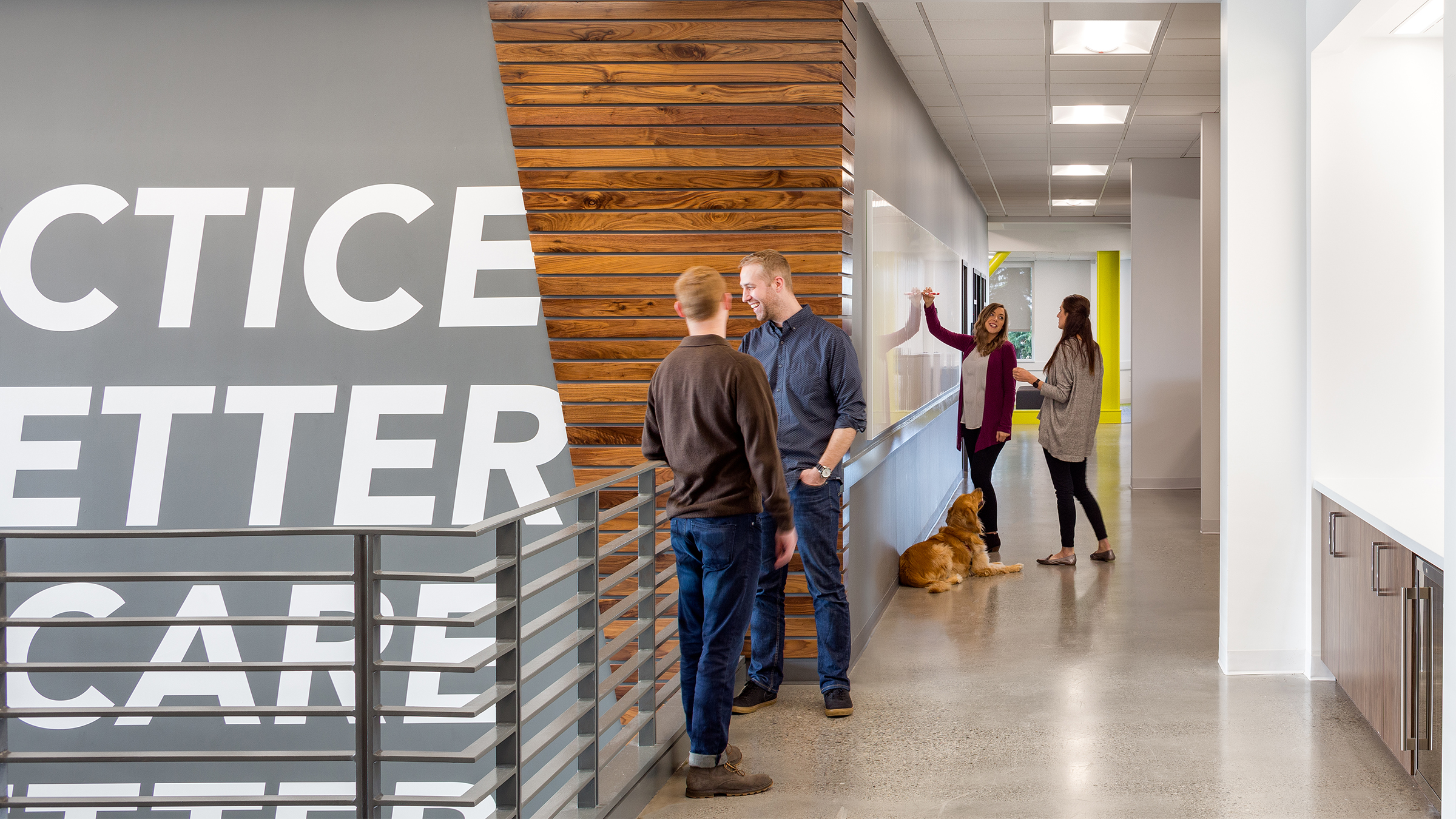 In alignment with Vetsource's pet-friendly and collaborative culture, both staff and four-legged companions have access to a variety of features, including an off-leash dog and human play area. Private offices are located in the core of the building, prioritizing natural lighting for employees and pets. Concrete flooring in all major traffic areas to prevent wear and tear from dog nails and workstations with gates to keep dogs separate from others when needed.
Each component folds into another, creating a workplace that authentically reflects the complexity and depth of the Vetsource brand.