Shanghai, China
Zhangziang High-Tech Park
Certifications
LEED Platinum
Sustainability was the driving force behind the design of the Zhangjiang High-Tech Park in Shanghai, China. As a leader in the technology industry, the client wanted buildings that reflected innovation and progress. The result was a collaboratively designed 1.1 million-square-foot campus with clean, modern lines and a commitment to energy efficiency.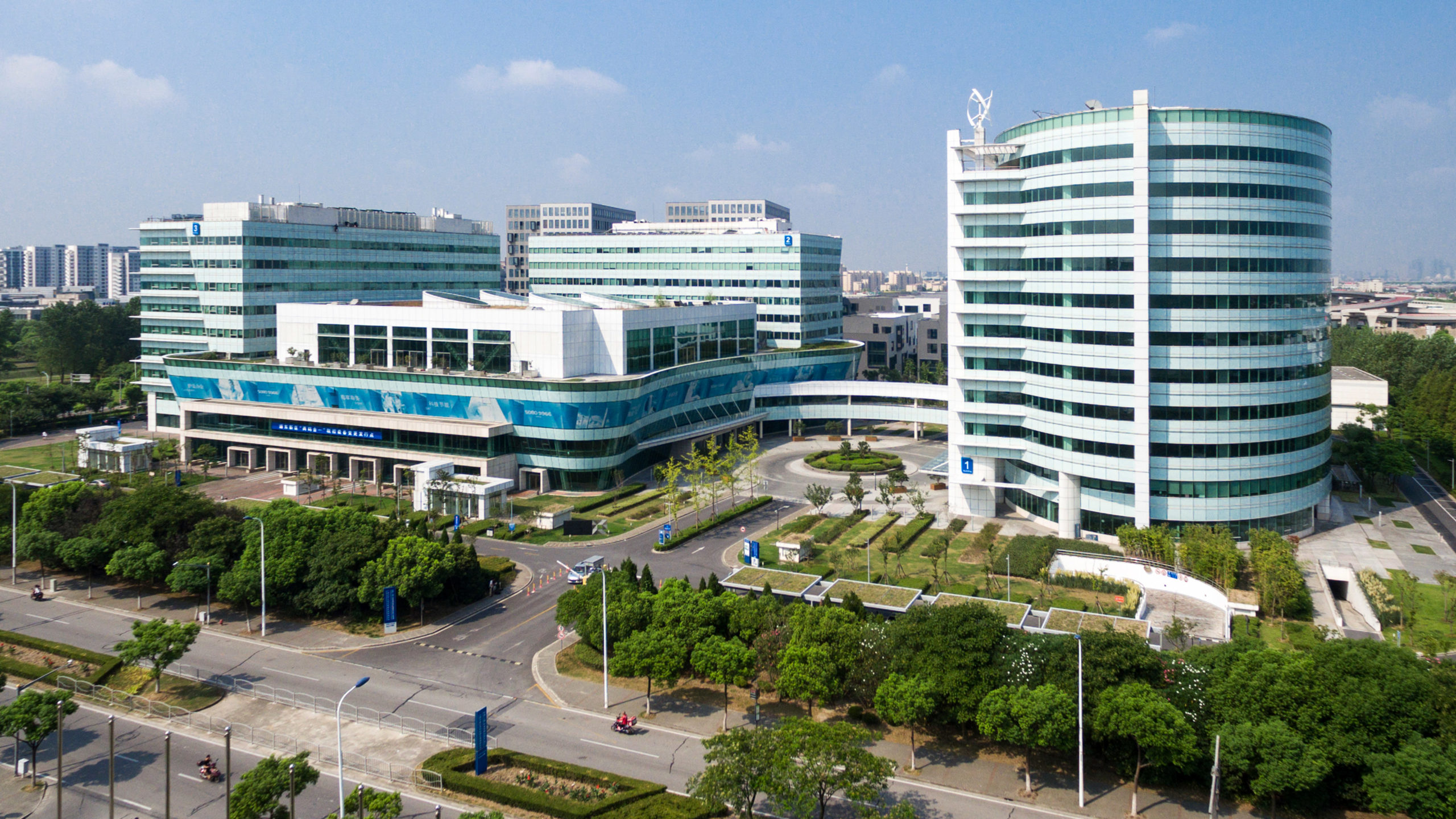 The site was designed to weave into the existing fabric of the area, which includes roads, pedestrian access, service access, and a future trolley line. Planned around these elements, the design incorporates below-grade parking facilities, leaving extensive open areas for landscaping and activity spaces, as well as water quality remediation.
The four research and development buildings include office space, an exhibition hall, retail space, and cafeteria for approximately 7,000 people. The project's signature feature is a thermal storage system for the campus chilled water, heating water and domestic hot water. A central lagoon retains and reuses rainwater for non-potable uses.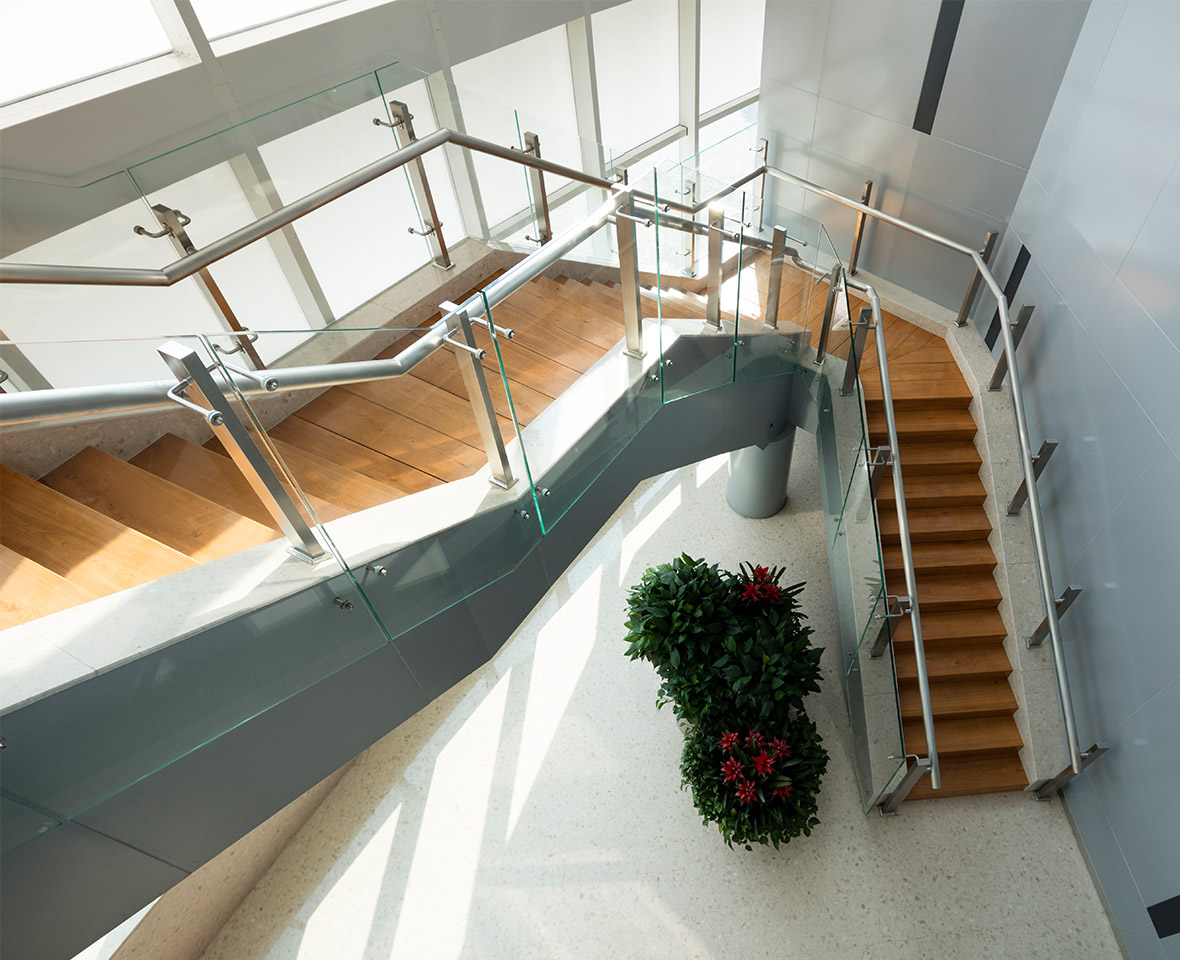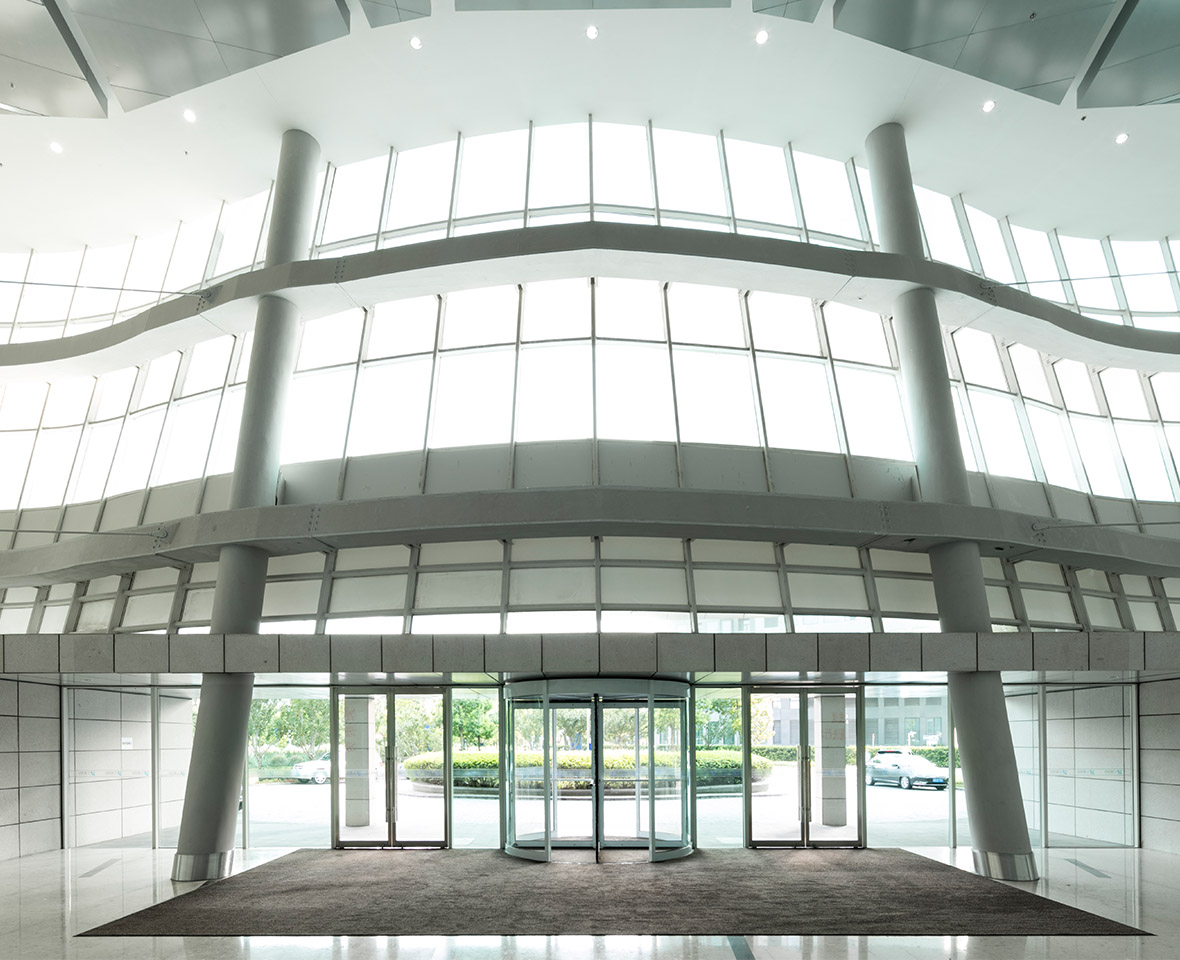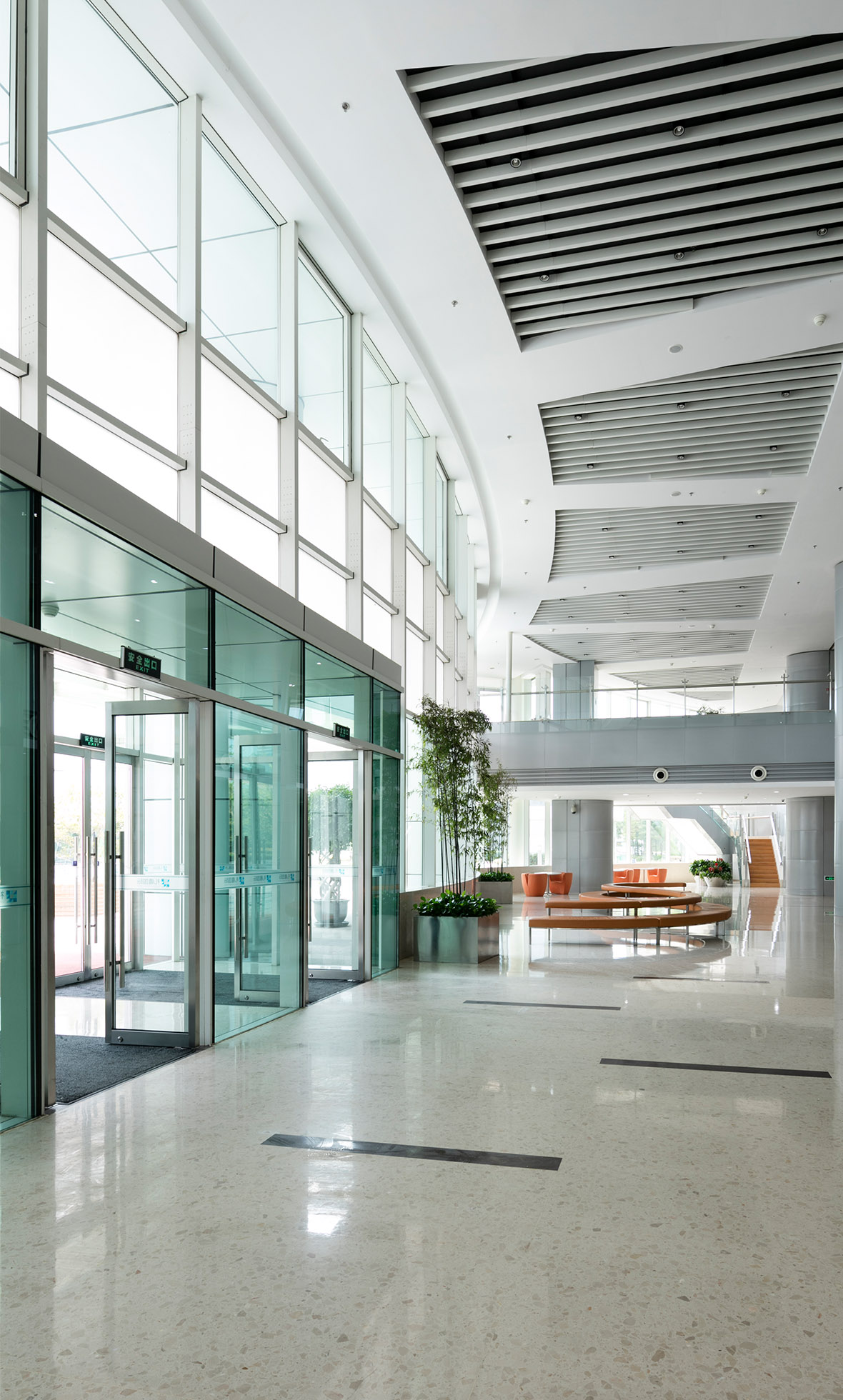 To present a unified aesthetic for the campus, designers selected a simple palette of materials and repeated architectural forms throughout to link the large spaces. Each structure complements the lines of its neighbors, providing a connecting atmosphere and creating a cohesive experience for visitors.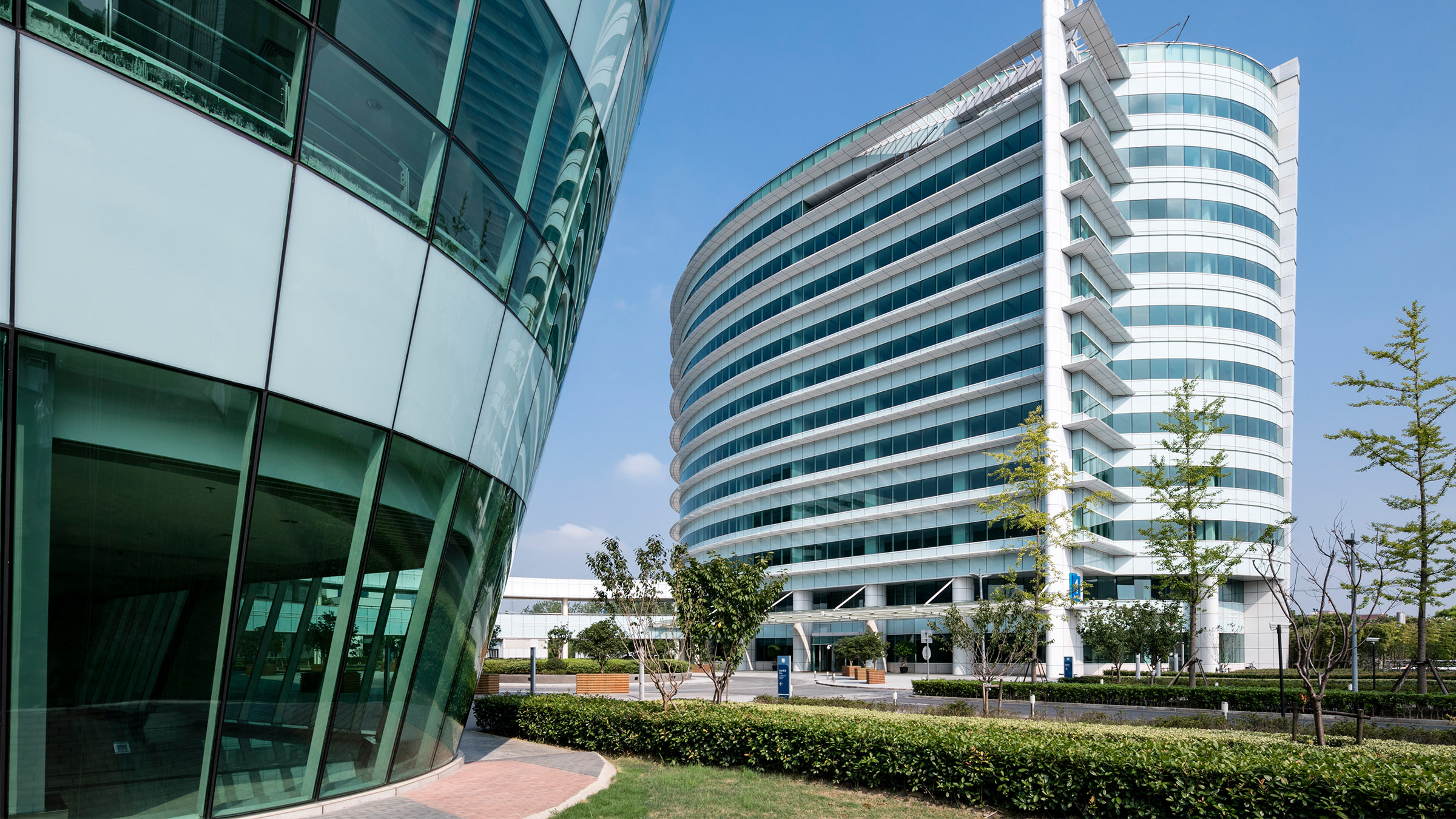 Designing energy efficient buildings is one of the most effective practices to reduce CO2 in cities like Shanghai, but achieving the highest level of LEED certification is not an easy task. The magnitude of the project allowed the design team to benefit from synergies between design disciplines and capitalize on economies of scale by applying technologies that would be cost prohibitive on smaller projects.
In order to maximize building performance for energy conservation, the buildings were placed in an east-west orientation, and all buildings utilize building façade strategies based on solar orientation. The thermal storage system saves about 16% in overall annual energy costs. The rainwater management system results in about 70% water savings on an annual basis. Other sustainability choices include wind turbines, PV array and solar thermal, LED lighting strategies, and electric vehicle charging facilities.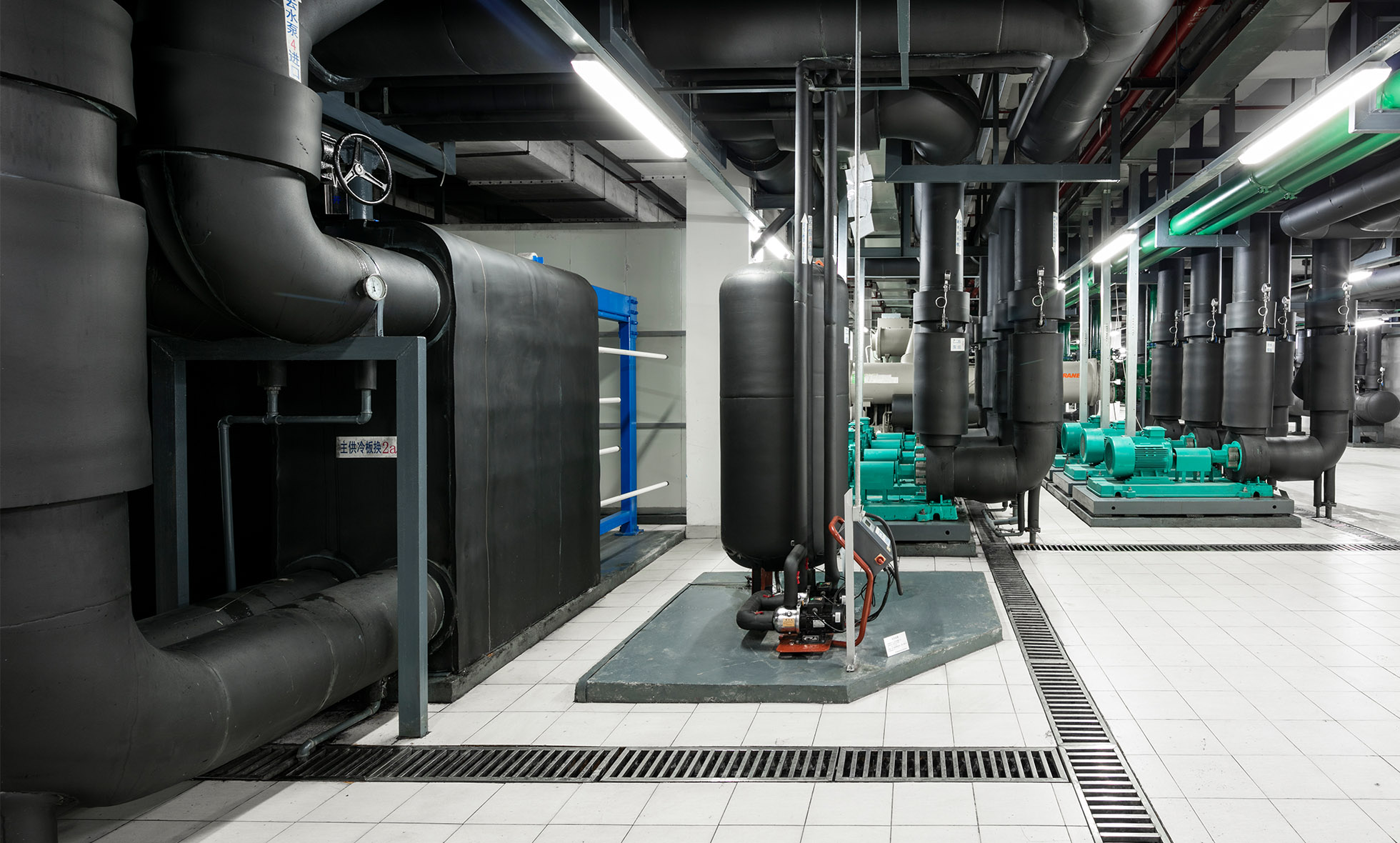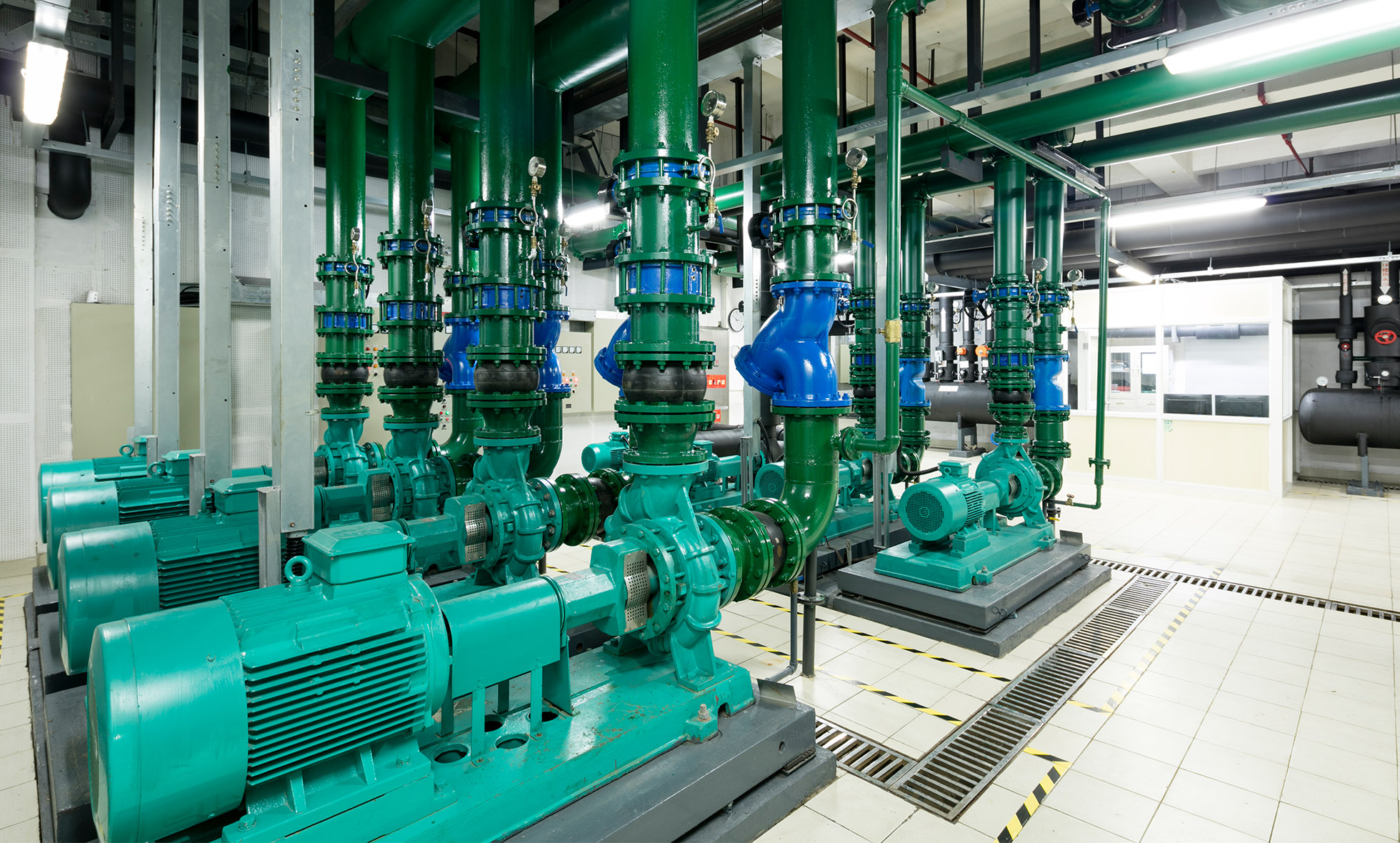 Zhangjiang High-Tech Park reigns as the first project in Shanghai to use rainwater for flushing fixtures.
The project was certified LEED Platinum, and became one of the largest LEED projects in the world.